With Highest Point's 2023 edition well and truly concluded after the ground-shattering sounds of drum and bass, the constant ooh's for house bangers, and the strums of indie and rock guitars, it was time for The Big Family Day Out to take over Lancaster's Williamson Park.
A much quieter start to the fresh, sunny Sunday morning (before it got a tad cloudy) saw kids pattering by with ice cream, greeted with an array of activities taking over the entire site.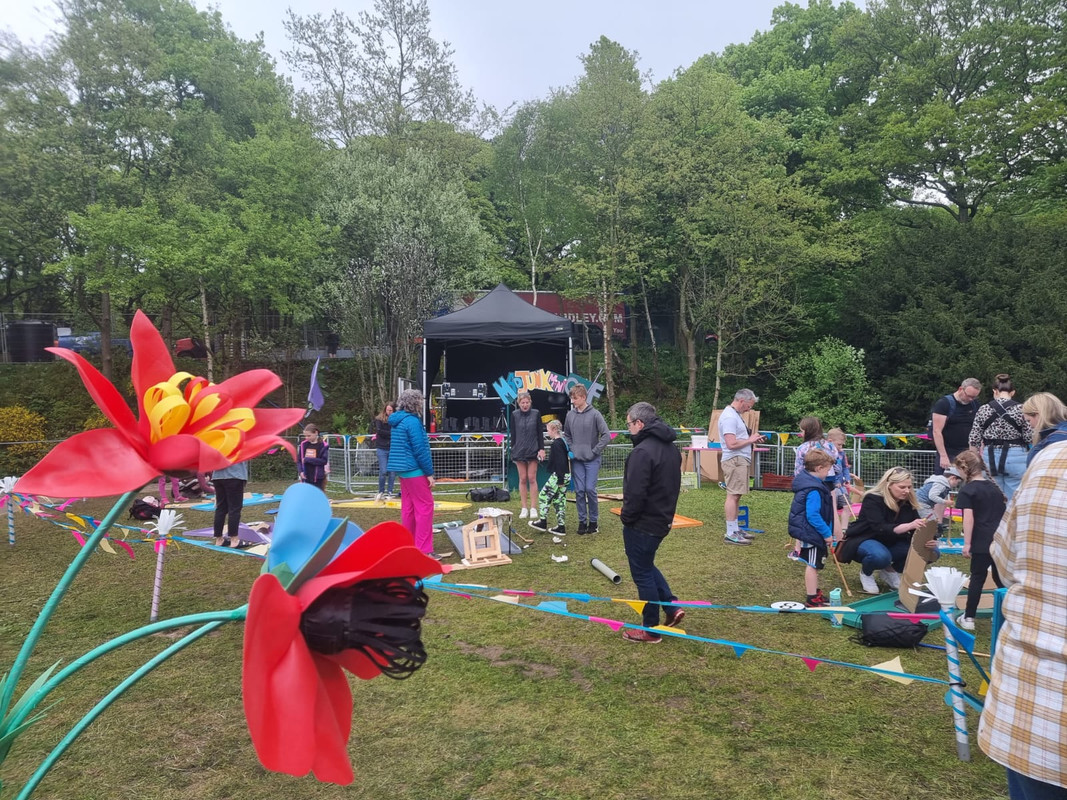 First, we went to the Kid's Area to find a cheery, funny man doing magic tricks. Of course the kids loved every second of it. Further into the wooded area, a wizard and his sidekick fairies sent curious adventurers on a quest to find butterflies and bring them back to him. Budding scientists could be found at Mad Science, creating their own slime. We were a bit jealous. We wanted to make slime!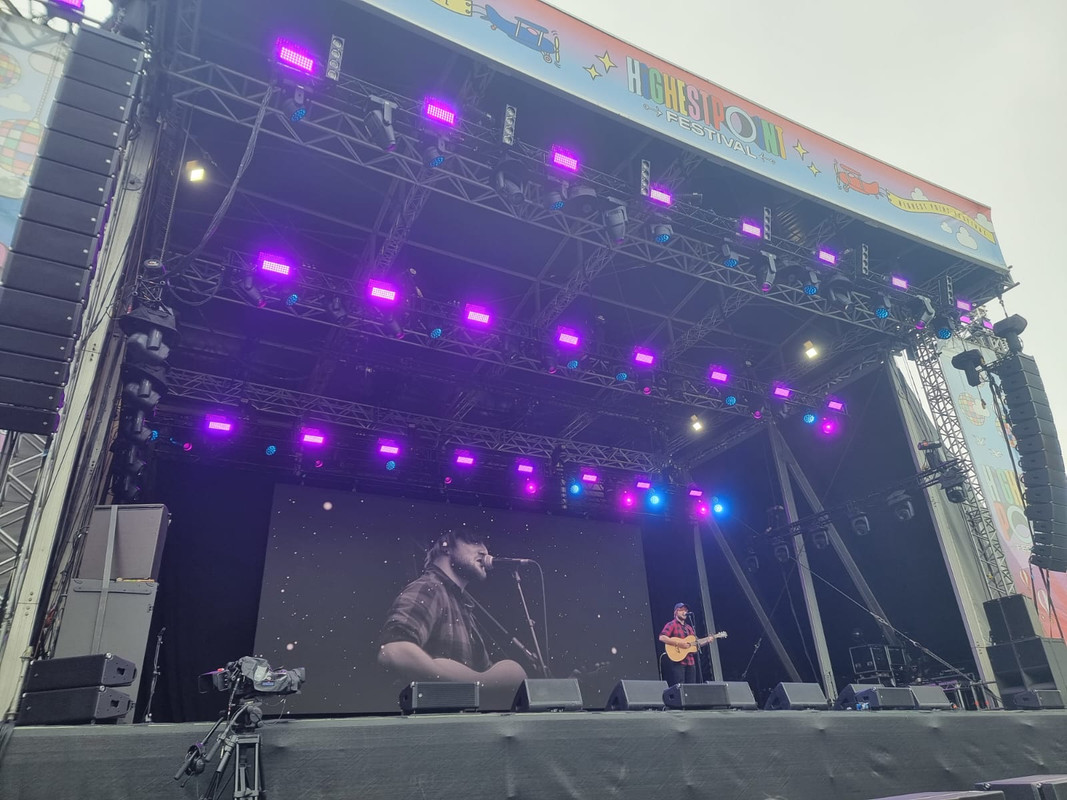 Over on the mainstage, Ed Sheeran, Harry Styles, Adele, and Queen tribute acts, and some local young performers took to the stage, waving out to children on their parent's shoulders. On the ground, littluns were boogying without a care in the world, doing cartwheels, and singing along to their favourite hits, their faces lighting up when they saw themselves on the big screen.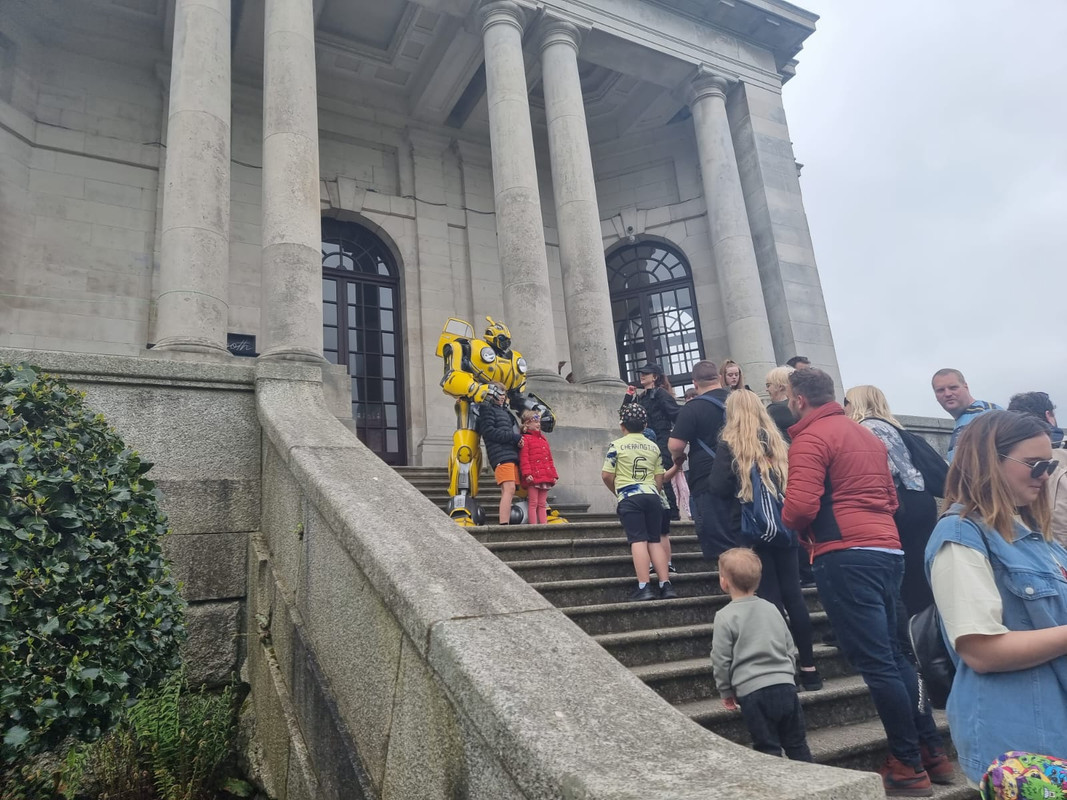 The Crafty Vintage fair at The Memorial was flooded with unique trinkets, souvenirs, and more. One lady had a rock and roll stand with mini replica guitars, badges, and patches for battle jackets - that's those denim jackets metal music fans wear with all their favourite bands on them. There were cheeses, gin, charity stalls, adorable handmade crochet animals, bucket hats, glasses, and so much more.
Kiddos' favourite characters including Transformer's Bumblebee and the Paw Patrol crew, wandered the grounds plastering smiles on everyone's faces. And The Dinosaurs of Lancaster area did exactly the same with some additional screams of joy!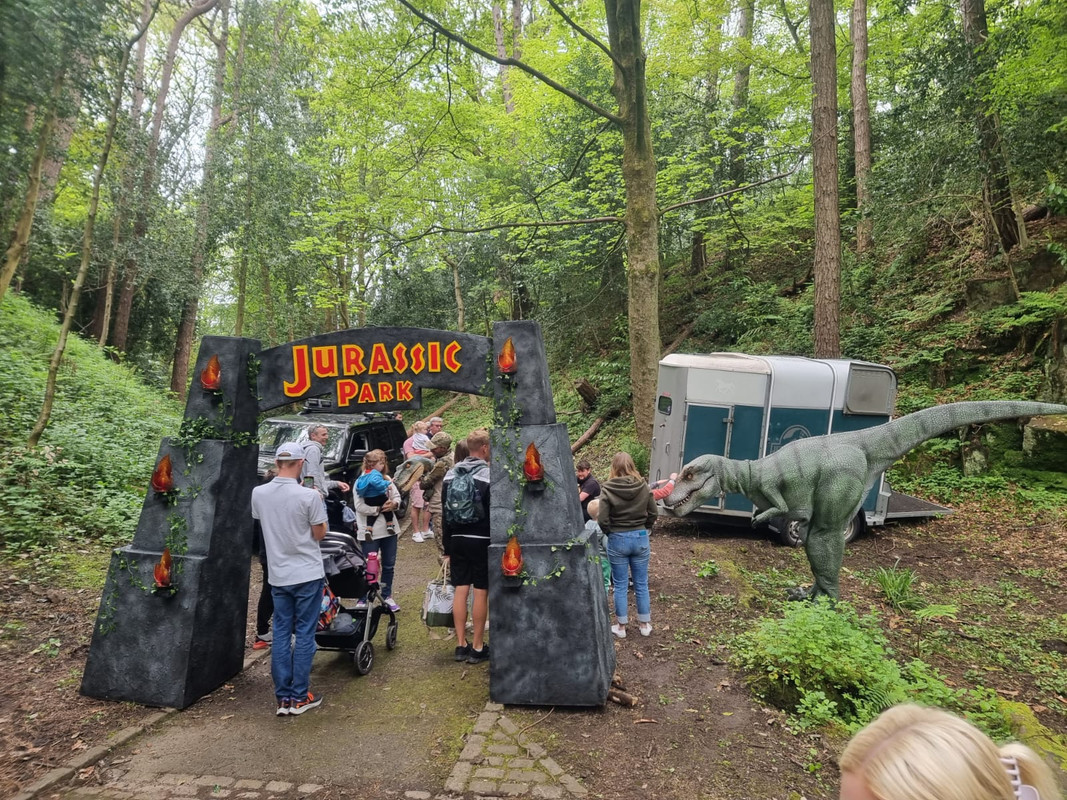 Heading over to The Sundial now, a valuable lesson about the environment and how creativity knows no limits took place in the form of a takeover by Ragtag Arts. There was a mini golf course children could make themselves from materials that would otherwise go to landfill, arts and crafts (they were making their own guitars!), and a marble run also using unrecyclable materials.
A stall at The Sundial offered carnival costumes for dress up as part of the parade later in the day. The parade wound around the festival with percussionists, a horn section, ecstatic characters, and props, exploring the site before heading to the mainstage at the perfect time for the Queen tribute to begin We Are The Champions.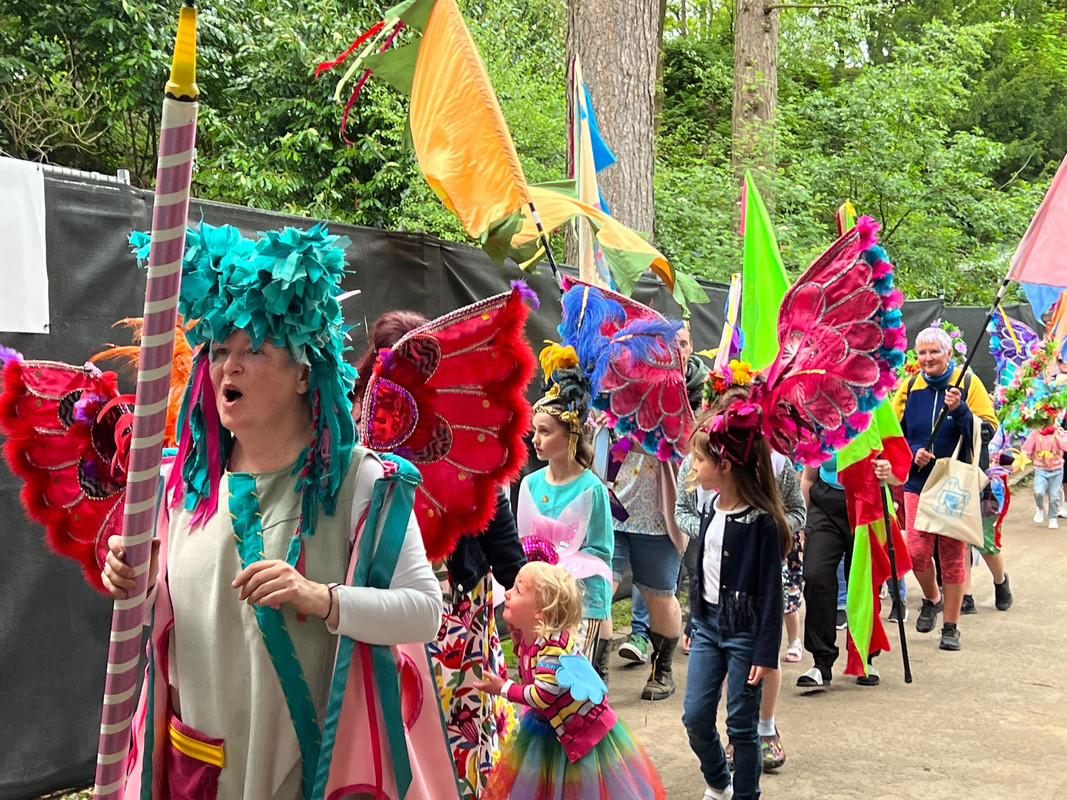 But The Big Family Day Out caters to everyone. So deep in the Kid's Area, a lovely, relaxed area for those even littler offered all sorts of fun. There were sing-a-longs, all the bubbles your heart could possibly desire, and playtime with sensory activities.
SK Shlomo deserves a huge shoutout. Commanding a beatboxing lesson with plenty of truly jaw-dropping examples, audience participation, laughs, and important, accessible lessons on inclusivity, race, gender, identity, neurodiversity, and more. They absolutely smashed it out of the park. We genuinely couldn't move from our seats - their performance was insanely captivating. And of course, we can't forget about Superstars vs Da Guardians, the most enchanting beatbox battle of all time.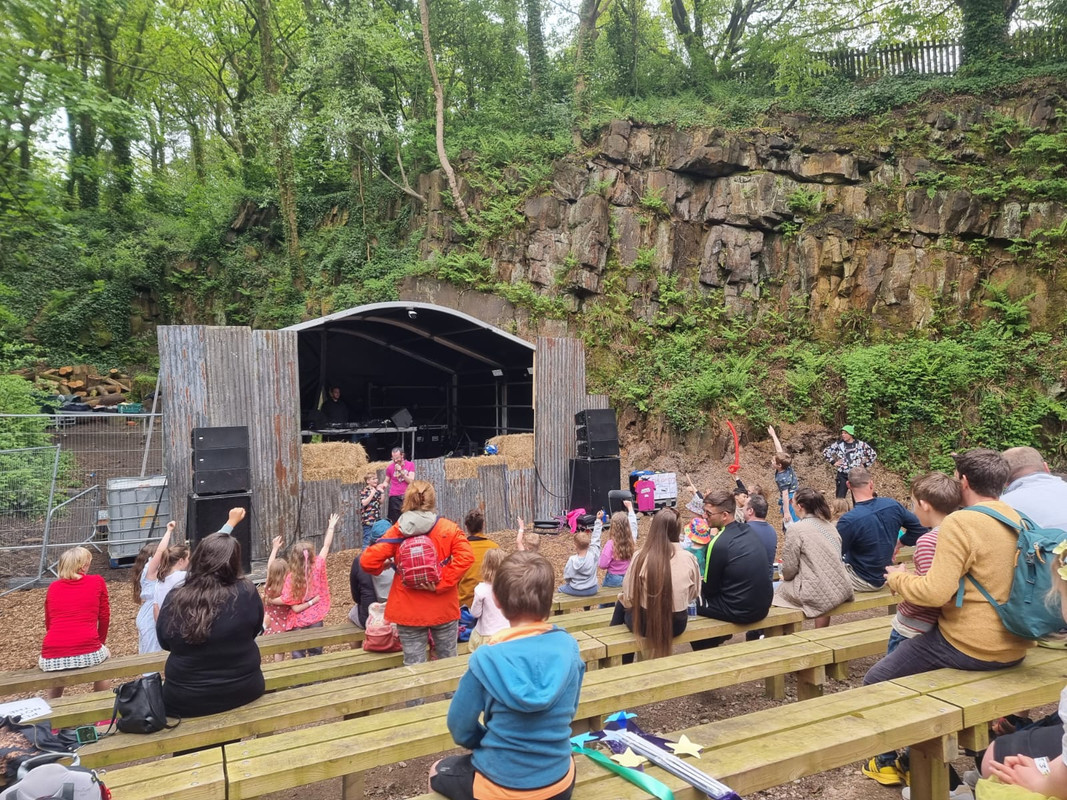 Honestly, there was so much on, we could spend all day writing about it, but we're sure you've got things to do. To sum up, children and adults were enthralled by the huge array of activities on offer, from nature to science, to creative outlets to delicious food in the Food Village. One child even exclaimed, "Ooooh it smells really delicious here!" as he walked by.
With all this, live music, aerial performances, the butterfly house, the mini zoo, kiddy raves, the creepy crawly roadshow, storytelling, sand art, a passport trail, and so, so much more, to say the day was a success would be a huge understatement.
---
Check out our What's On Guide to discover more rowdy raves and sweaty gigs taking place over the coming weeks and months. For festivals, lifestyle events and more, head on over to our Things To Do page or be inspired by the event selections on our Inspire Me page.