For Skiddle's Venue Spotlight we're always looking to highlight some of the most unique venues from across the UK, whether they be huge rooms fit for world-class names or sweaty basements where subcultures thrive, they are all of equal importance. This time around we're looking at Liverpool's stunning The Dome at Grand Central.
What immediately strikes you about this venue is how beautiful the architecture is both inside and out. Unsurprisingly it is a Grade II listed building that originally opened all the way back in 1905. Replacing a chapel, the building was redesigned in an Art Nouveau style by Bradshaw and Gass of Bolton.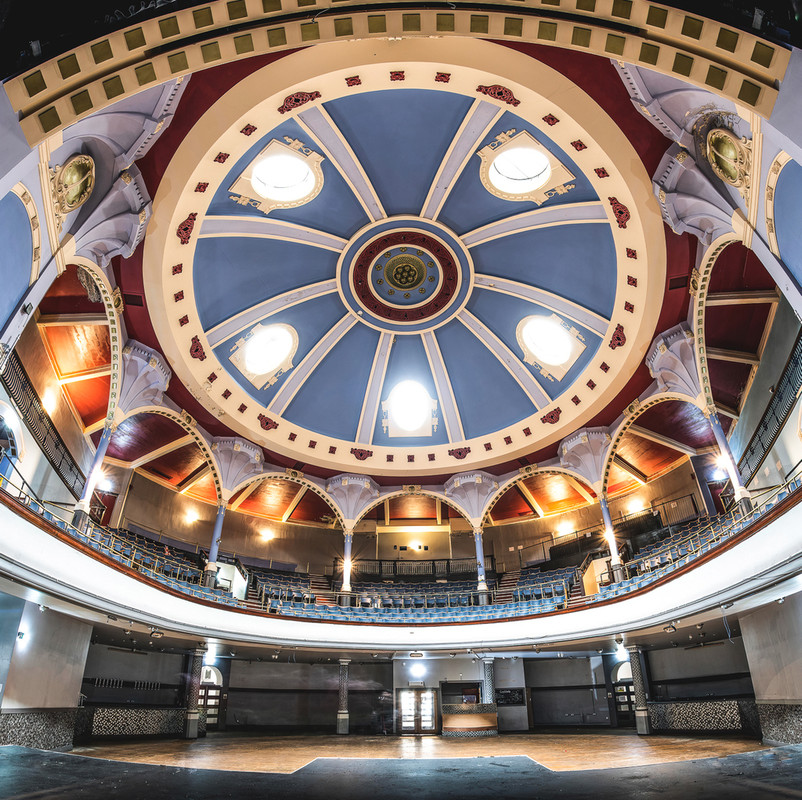 It's fair to say that they did an incredible job. It has always had a musical history as from 1933 to 1939 it was the home of Liverpool's Philharmonic Orchestra and in 1944 it even served as a cinema. In the early 2000s, the venue moved back to musical territory as it became the Barcelona Bar and Nightclub.
2011 was the first time that the area called The Dome was created and it has a capacity for up to 1,200 people. Now it is under new ownership which will surely help the venue reach its full potential. Taking a look at the events that they currently have makes the rest of 2023 look very exciting.
Recently it was involved with Liverpool's Eurovision madness, hosting a screening of the final which had a phenomenal atmosphere. You can expect to see a wide range of events at The Dome Grand Central from thrilling bands to ecstatic raves from some seriously impressive names.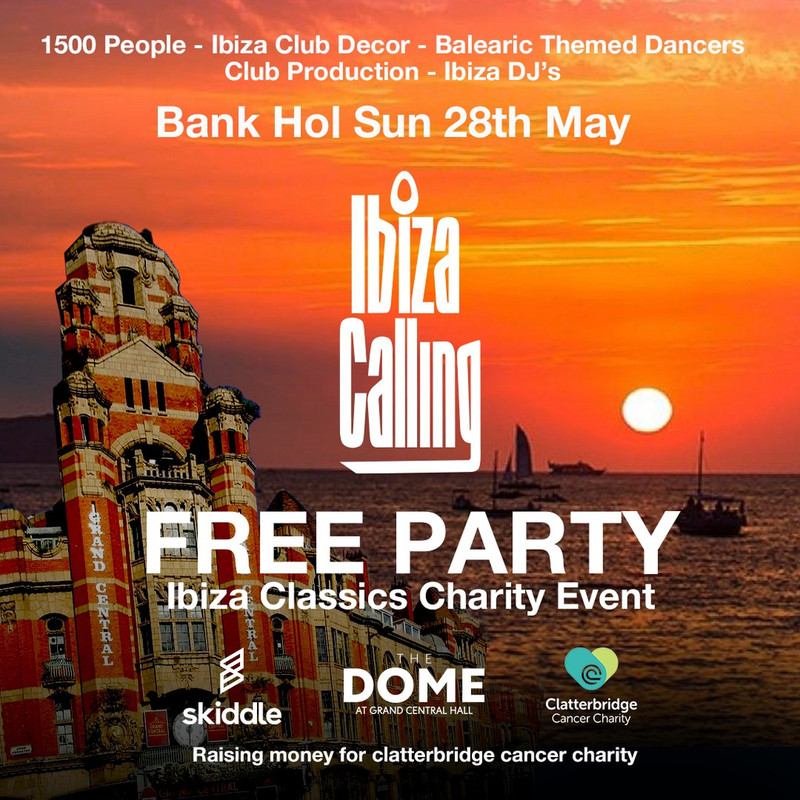 On May 28th they will be throwing together a free party of Ibiza Classics, where you will hear all the famous sounds of the White Isle to give you a dose of nostalgia. The event is in aid of Clatterbridge Charity and you'll be given the chance to make a donation towards the charity. You can find tickets here.
Ticket waiting list for Ibiza Classics - Free Party in aid of Clatterbridge Cancer
Tickets you want not available? We know it's frustrating, but don't worry we've got your back. Join the waiting list below and we'll reserve you tickets if they become available.
Friday 16th June will bring Britney Spears fever as Absolute Britney takes over to pay tribute to the legendary pop star. On Saturday 17th June Roger Sanchez will be heading to the venue as Groove x Where People Dance take over the venue to bring Disco tunes and club classics. Snap up a ticket below.
As you can see, there are plenty of reasons to be excited for when it comes to the future of The Dome at Grand Central in Liverpool. It'll help Liverpool's nightlife thrive even further and will cement its place in local culture as it brings acts to the city from all across the world. Check out the full listings here.
---
---
Check out our What's On Guide to discover even more rowdy raves and sweaty gigs taking place over the coming weeks and months. For festivals, lifestyle events and more, head on over to our Things To Do page or be inspired by the event selections on our Inspire Me page.