It's almost time to countdown, clink our glasses, and plant sloppy ones on our mate's cheeks. If you're eager to celebrate the beginning of a new chapter with all your loved ones, a house party is the perfect way to do it.
But before you send out those invites, you've got a little bit of planning to do. There's the décor, drinks, food, and the not-so-fun bits you've got to get out of the way before chatting absolute rubbish and partying with your friends until the early hours. And we're here to help you every step of the way.
Whether you've never thrown a party before or need a reminder or what you need to do, here's how to throw a New Year's Eve party.
What type of party are you throwing?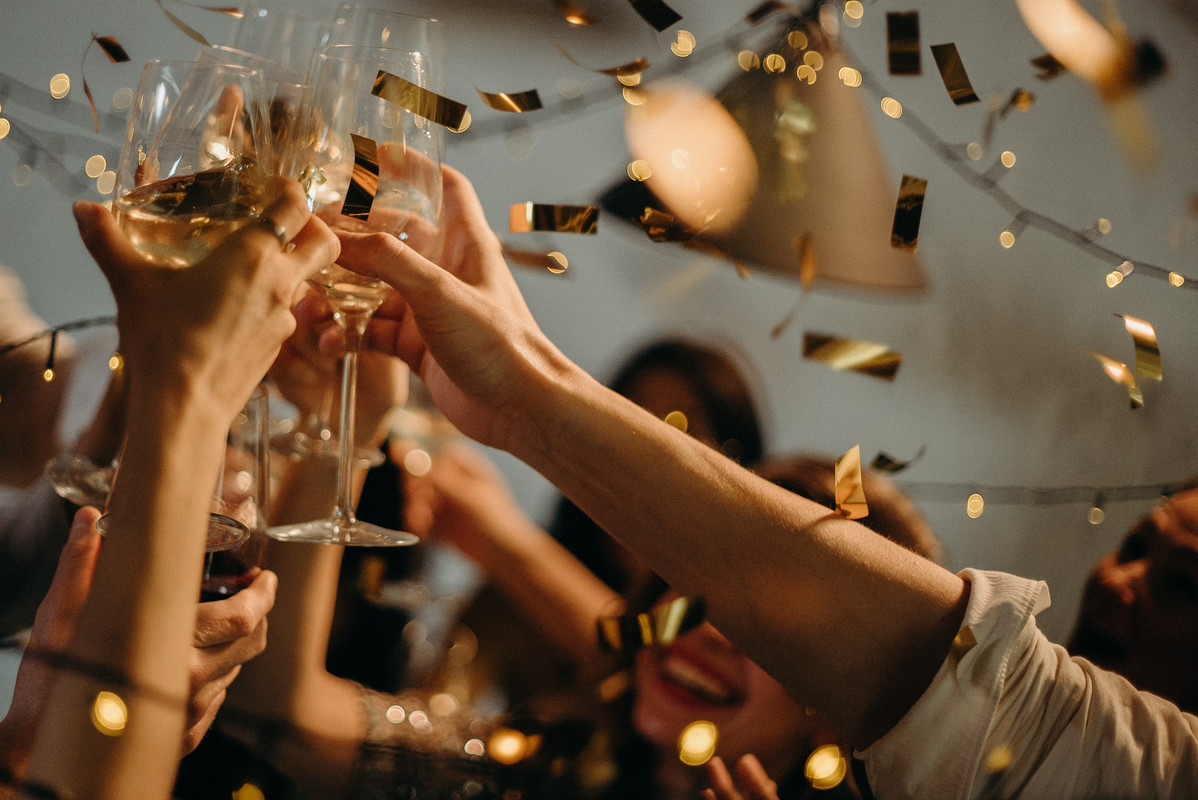 Photo: cottonbro studio / Pexels.com
Is this party simply you and your mates getting hammered to kick off the new year? Or do you want a more sophisticated gathering with everyone dressing up to the ninths and eating canapes? Is there a theme? You need to have a good idea of what vibe you're looking for to plan it properly and give your guests time to plan their outfits, what they're bringing with them, etc.
---
Inviting your guests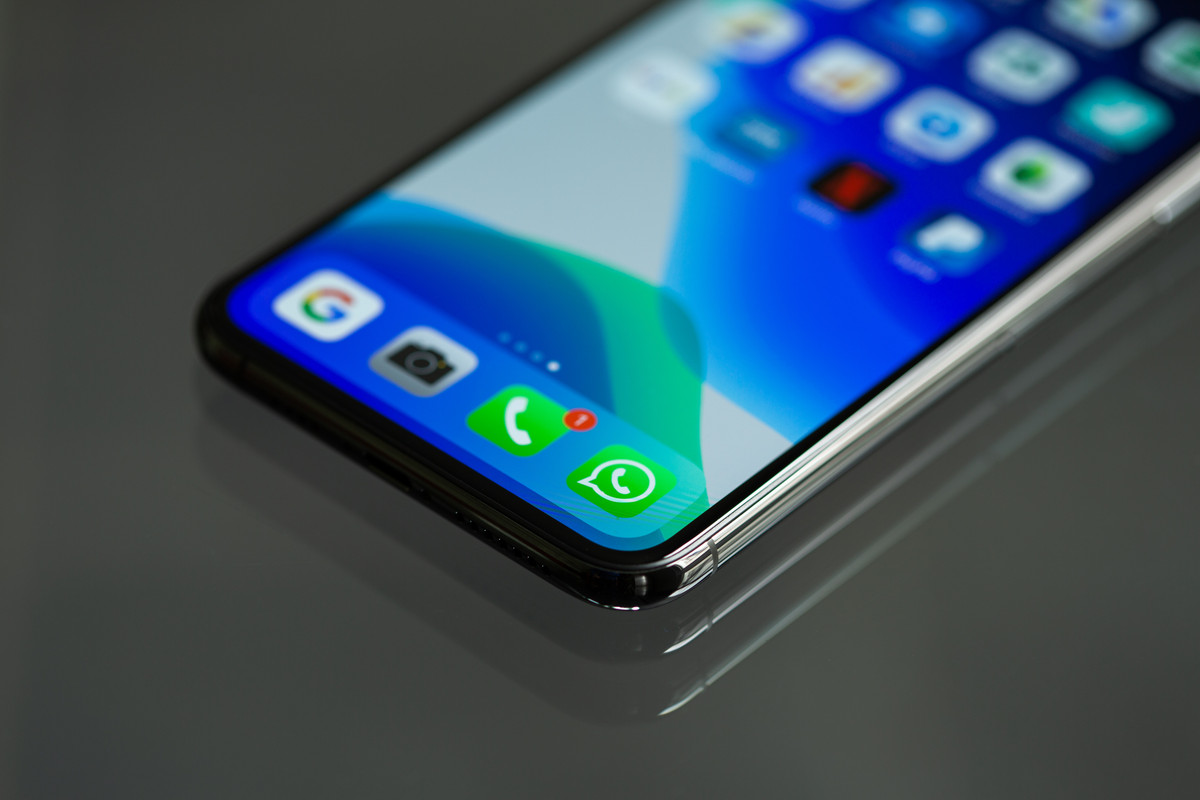 Photo: Torsten Dettlaff / Pexels.com
First, you'll want to figure out who you're inviting. If you have a partner and a few of your friends really don't get on with theirs, you'll need to figure this out before sending out invites. And are guests allowed a plus one? Plus two? Or is it simply "the more the merrier"?
Once you've got a good idea, fire out the invitations with details about the dress code, theme, whether it's BYOB, what time it starts (and ends), your address, and any other crucial info. You could stick it in a group chat, create an event on Facebook, email it, or whatever's easiest for you.
---
Booze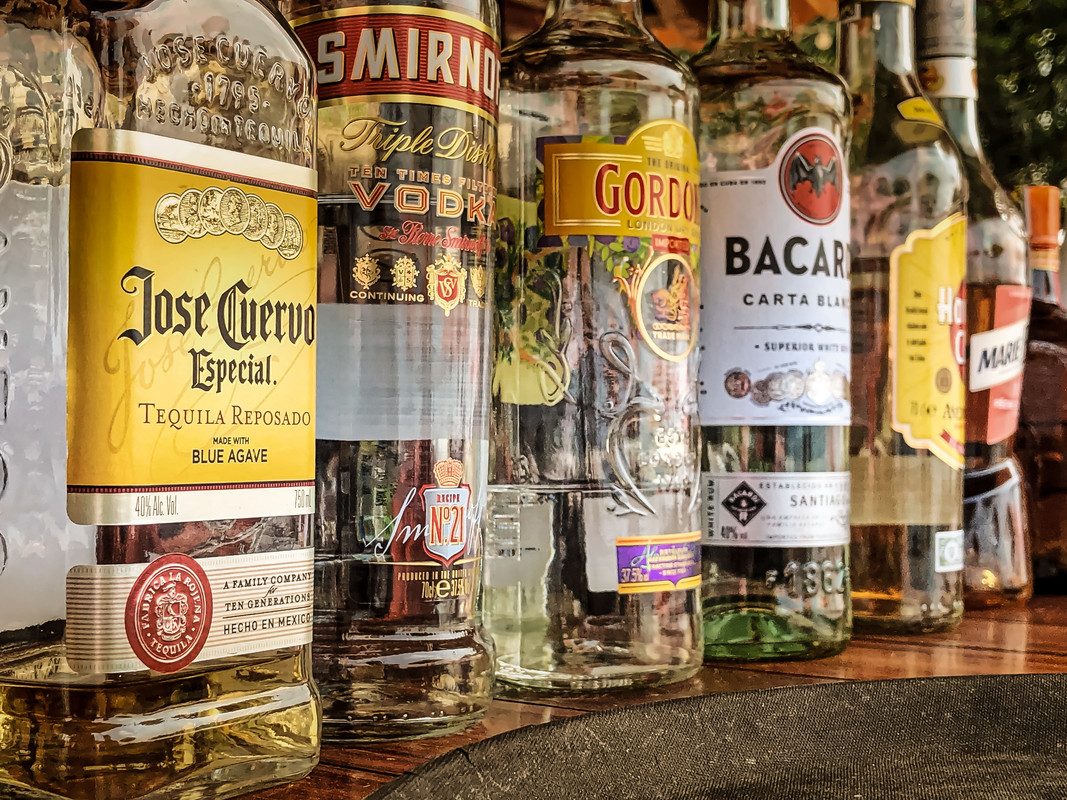 Photo: Andreas M / Unsplash.com
So, what's the drinks situation? Is it BYOB, or are you coming through with a mini bar? If you're supplying drinks, you'll need a solid selection to make sure no one's left out. We're talking beer, multiple spirits, wine, non-alcoholic drinks, liqueurs for shots, and maybe some cocktails - you could even create a signature cocktail for the night.
If the thought of mixing cocktails sounds like a disaster waiting to happen (that pesky shaker can burst open), head to the shop and grab some pre-made cocktail tinnies! You'll also need mixers, ice cubes and/or frozen fruit to keep drinks cold, straws, and garnishes like fruit or herbs if you're feeling fancy.
Tip: get disposable cups, flutes, and shot glasses, so you don't have to wash them all with a banging head the next day
---
Snacks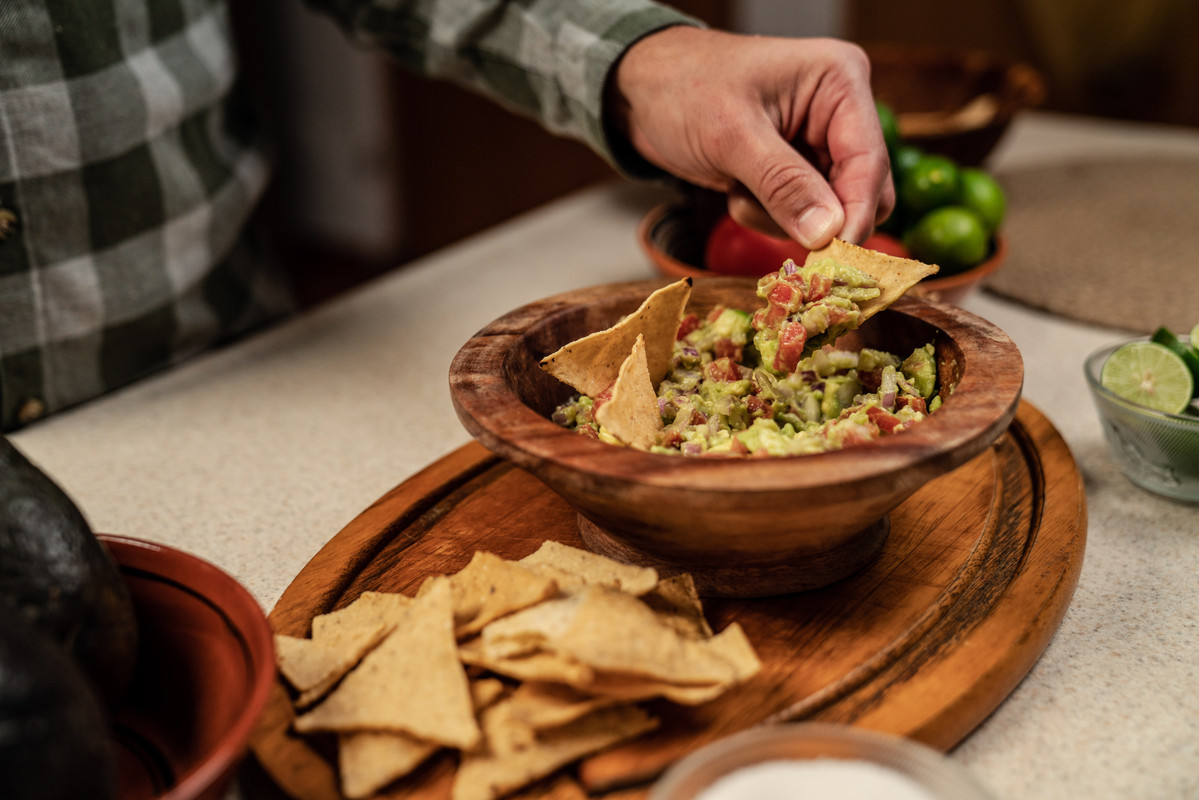 Photo: Los Muertos Crew / Pexels.com
Again, you don't need to supply all the food yourself, you can ask a few guests to bring some crisps or finger food. But either way, it's a good idea to have a decent selection to make sure there's something for everyone. And to ensure that one person who hits the drinks too hard has something lining their stomach.
Crisps are an obvious choice and other popular party foods include party rings (nostalgia), sandwiches, samosas, cheese, fruit, mini pizzas or sliders, the list goes on. Bear in mind that some guests might be vegetarian, vegan, gluten-free, or have other dietary requirements.
---
The soundtrack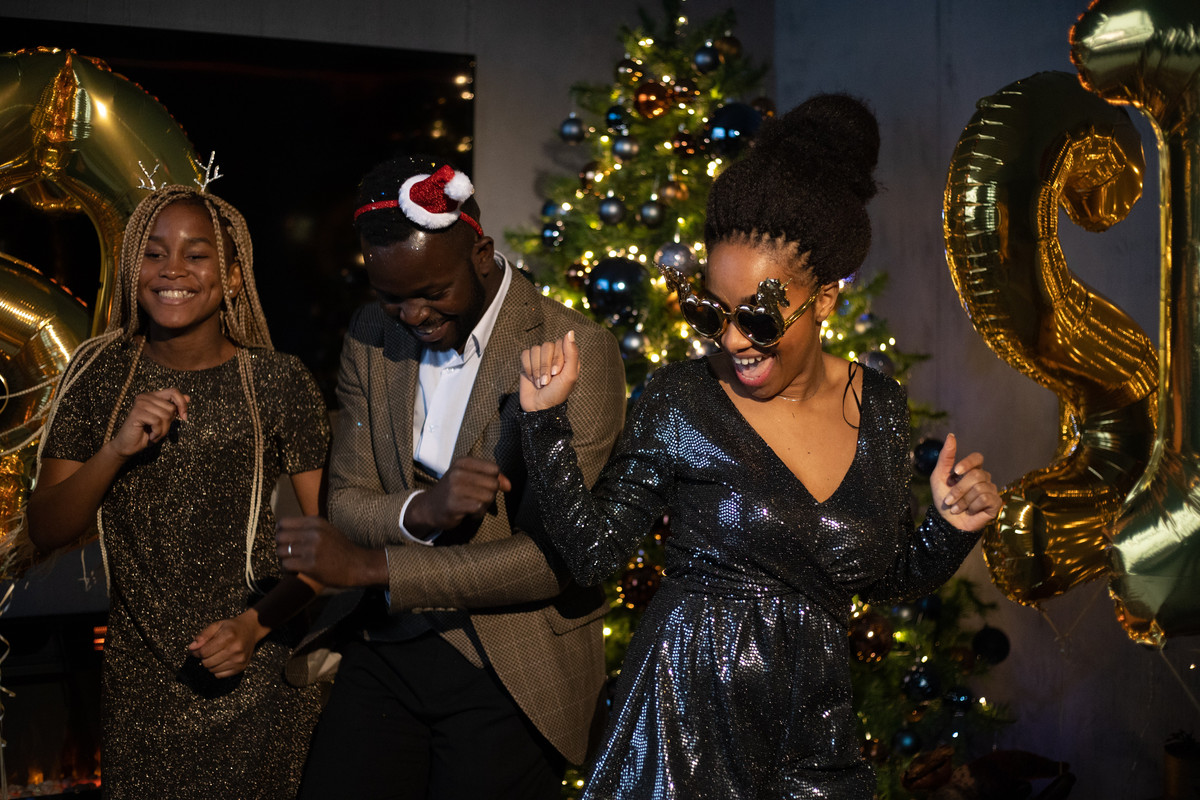 Photo: EKATERINA BOLOVTSOVA / Pexels.com
The most important part of any party is the tunes. At least, to us it is. It's your party, so create a playlist full of songs you love! But maybe skip artists like Radiohead, Death Cab For Cutie, Adele, Bjork, and any other artists who tend to sound… less than happy or super artsy. Unless you know your guests will love it, you know them better than we do!
No matter what, you want to make sure your playlist is long and, ideally, full of songs that put people in a party mood. The playlist should be longer than your party. So if the party's five hours, make the playlist six to prevent the same song from playing over and over. But then your guests will probably want to queue a tune or two anyway.
Tip: to stop people pestering you to put on a tune, start a Spotify group session so they can queue songs from their own phones
---
Bring the laughs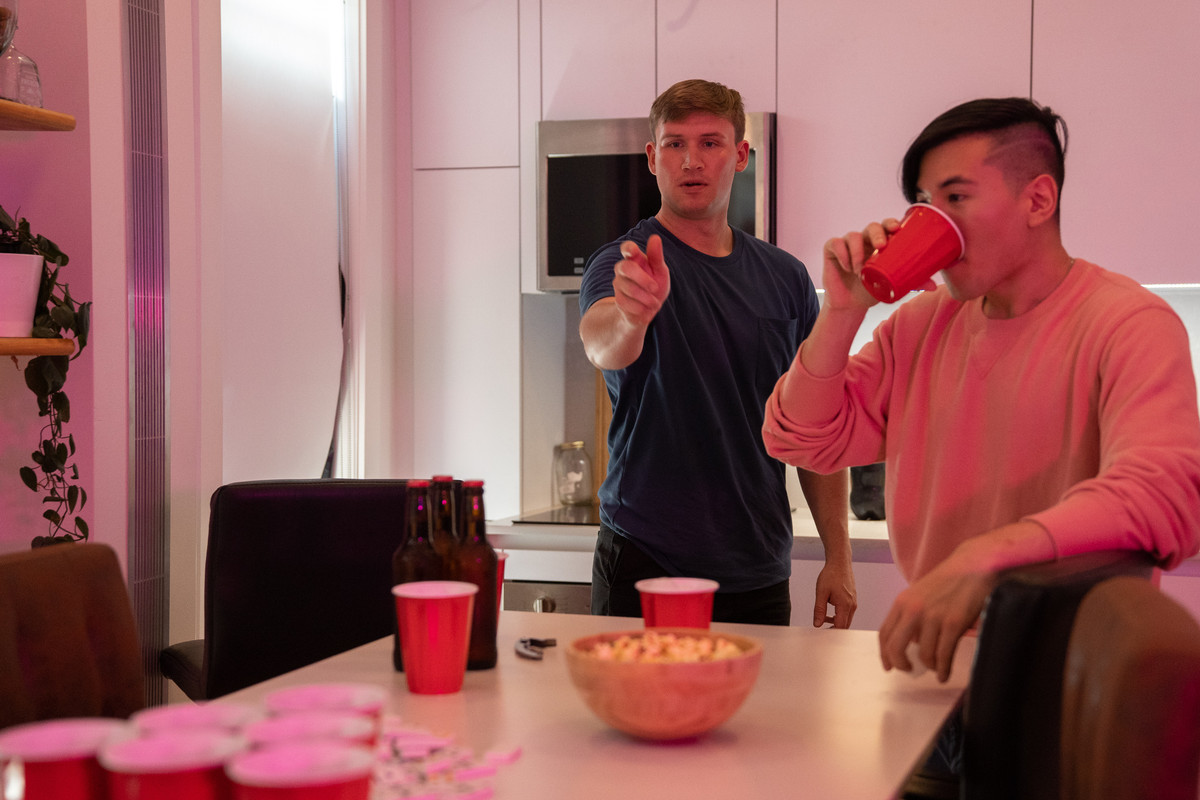 Photo: Kevin Malik / Pexels.com
Obviously you want everyone to have fun, so plan some activities. Create a beer pong station (don't forget the ping pong ball), play drinking games, leave a deck of cards out for people to play if they fancy, and play an icebreaker game if your guests haven't met each other before.
It doesn't have to be complicated. You could all take a post-it note, write down a celebrity, put it in a hat and draw one each. Stick it on your foreheads and ask yes or no questions to everyone at the party until you guess your person correctly.
Tip: dot disposable or polaroid cameras around the room so you and your guests can remember the night for years to come
---
The décor and theme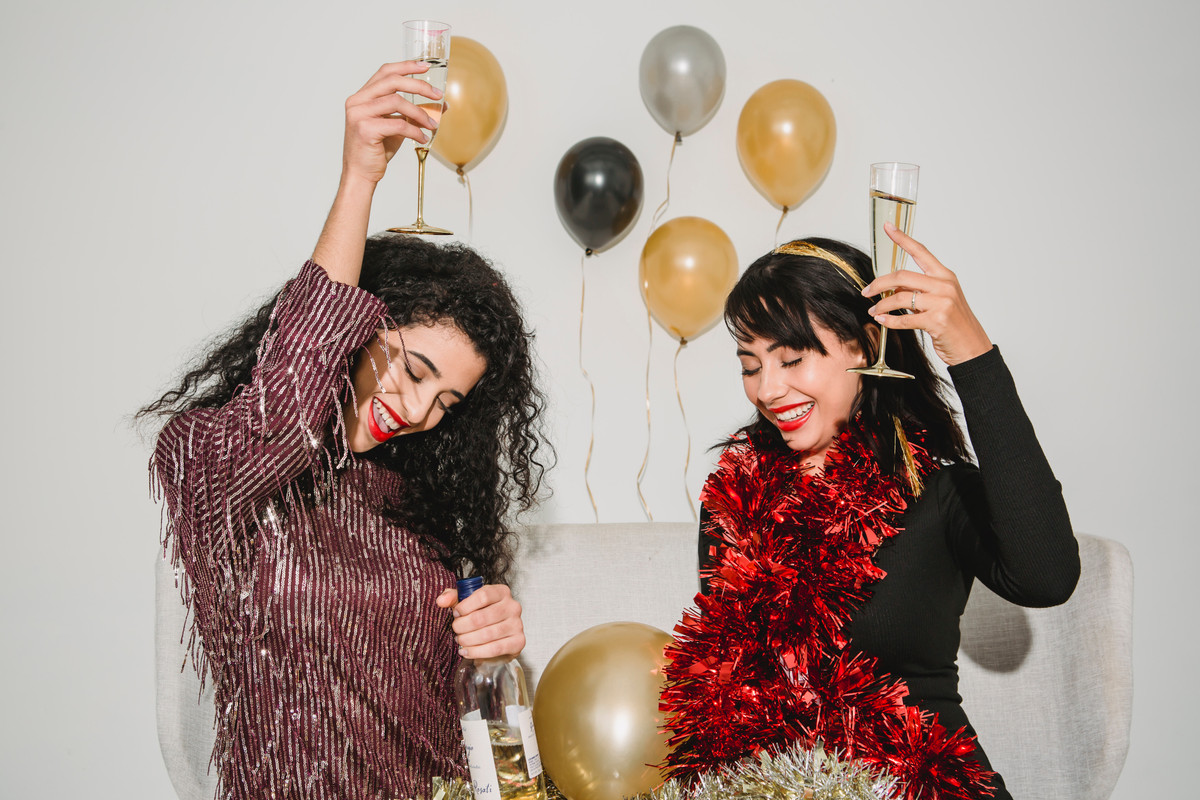 Photo: Julia Larson / Pexels.com
If you have a theme, you'll need to keep it realistic and easy to adhere to. For example, a Game Of Thrones theme might sound good but your guests will probably have to go shopping for an outfit. It's also December, so bear in mind it's freezing outside. You don't want people coming in shivering because of the theme or dress code.
When it comes to decorating, the world is your oyster. You can do whatever you want. It's your gaff, after all. Make your house warm, inviting and on-theme with fairy lights, balloons, 2023 banners, glasses, and more. And leave party hats on tables.
---
Countdown to midnight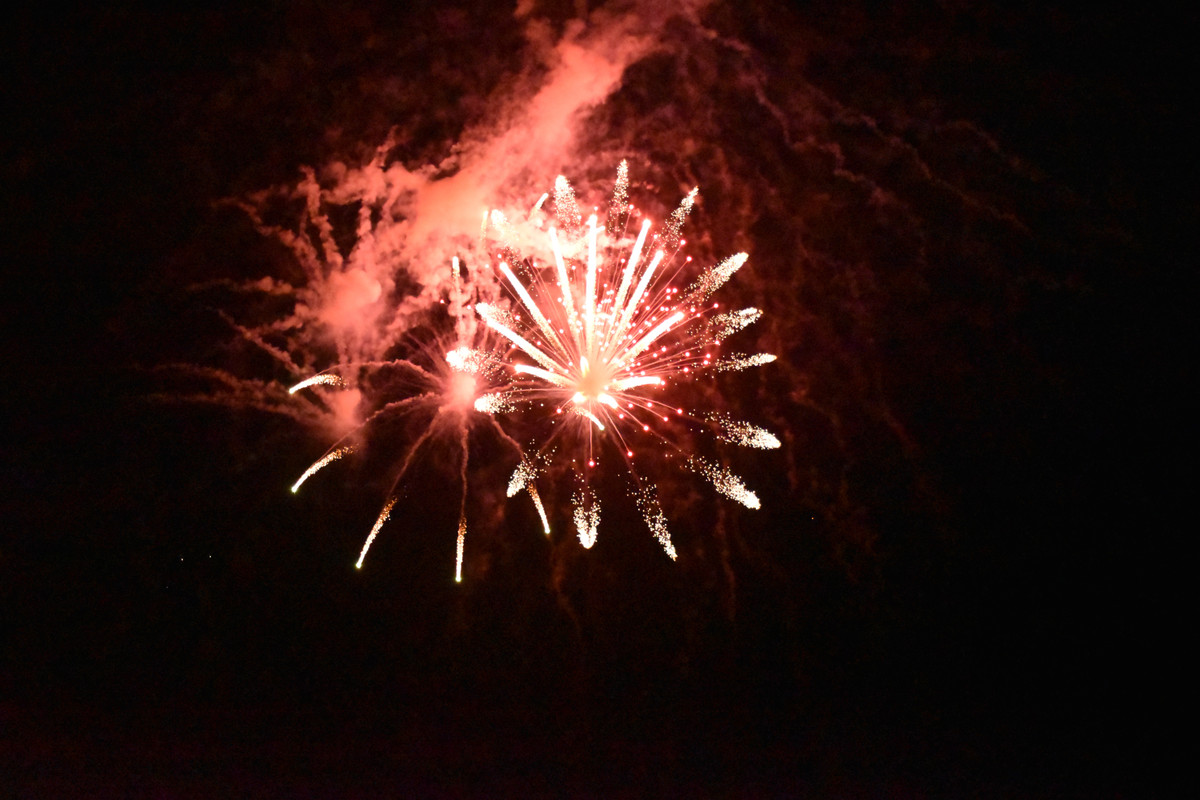 Photo: Amélie Vialla / Pexels.com
What's going down when the clock strikes twelve? You could watch the countdown on TV or head outside to admire neighbours' fireworks. Either way, you should have something to burst out when we step into the new year. Have a bottle of something bubbly or shots at the ready for when the countdown's over, and party poppers in each of your guest's hands.
---
The boring stuff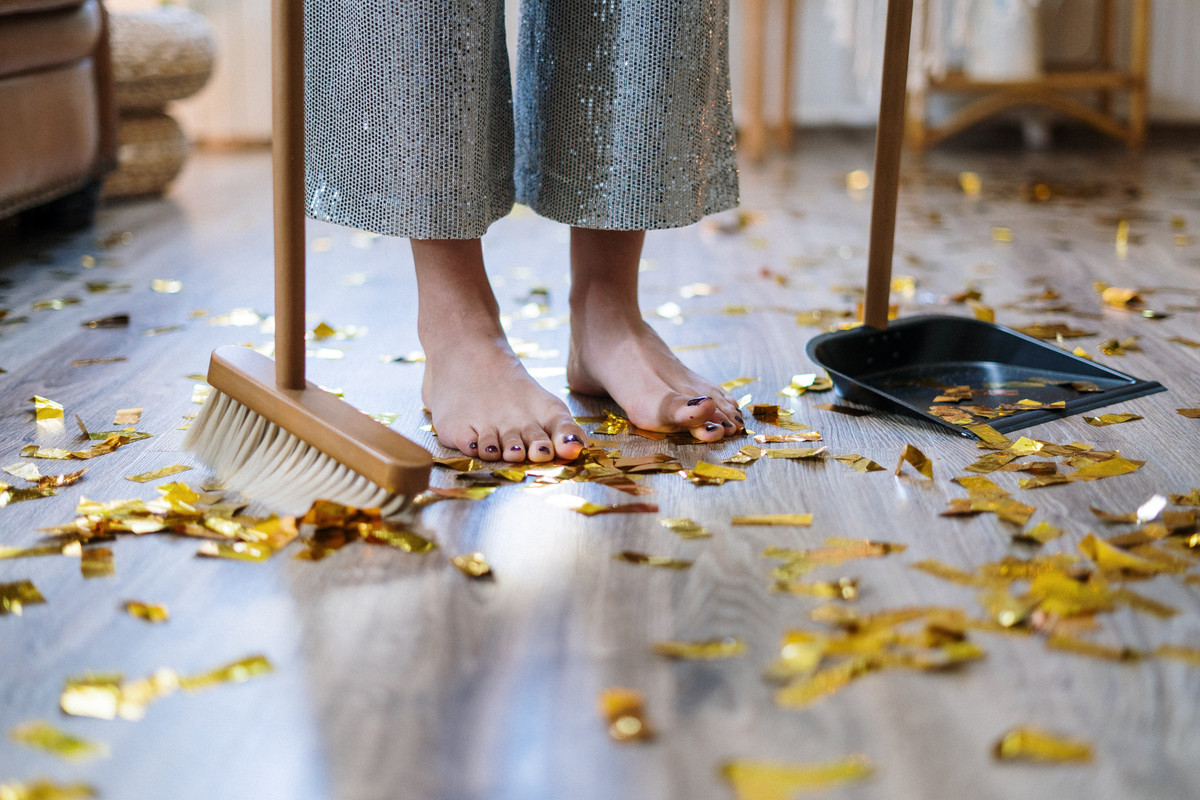 Photo: cottonbro studio / Pexels.com
As tempting as it might be, don't skip this section. We've got some good stuff here.
Parties can get messy, so before you do any of the fun bits, you need to tidy up. Clear that table that's covered in all sorts of random stuff, and keep alcohol, food, and cups there. This way, you won't have people asking you where things are every five minutes, so you can actually enjoy your party.
Stock up on toilet rolls, kitchen rolls, cleaning supplies, napkins, ice cubes and/or frozen fruit for drinks, and make it really obvious where the bin is, maybe even putting one in each room, so there's less tidying for you.
Tip: write your wifi details down on pieces of paper and dot them around the room, so you don't have to keep telling people. And change the password to something easy to remember and type in as a code like Tl2!3kmaN497 isn't going to be easy to type after five drinks
---
Planning is key when throwing a proper big end-of-year party. Or any party, for that matter. But we'd argue the most important thing is that you have as much fun as possible - that's the point of a party, right?
Finally, when you're planning your party for the 31st, remember you are an absolute hero; ready to deal with friends who get too drunk, help people get home, and, of course, the huge tidy-up operation the following day. From partiers everywhere, we salute you, party hosts!
---
---
Check out our What's On Guide to discover even more rowdy raves and sweaty gigs taking place over the coming weeks and months. For festivals, lifestyle events and more, head on over to our Things To Do page or be inspired by the event selections on our Inspire Me page.


Header: Aleksandr Neplokhov / Pexels.com