What kind of couple are you guys? Are you the "get up early, seize the day, and hit the gym" type? Or the couch potato couple that eats their body weight in sweets every weekend?
The truth is, it doesn't really matter what kind of couple you guys are because Manchester is such a diverse, incredible city, so there's plenty of fun to be found for every kind of couple.
So whether you plan on splashing out or saving a few quid, getting active or staying lazy, here are some fun things to do in Manchester for couples.
Have a date at The Blues Kitchen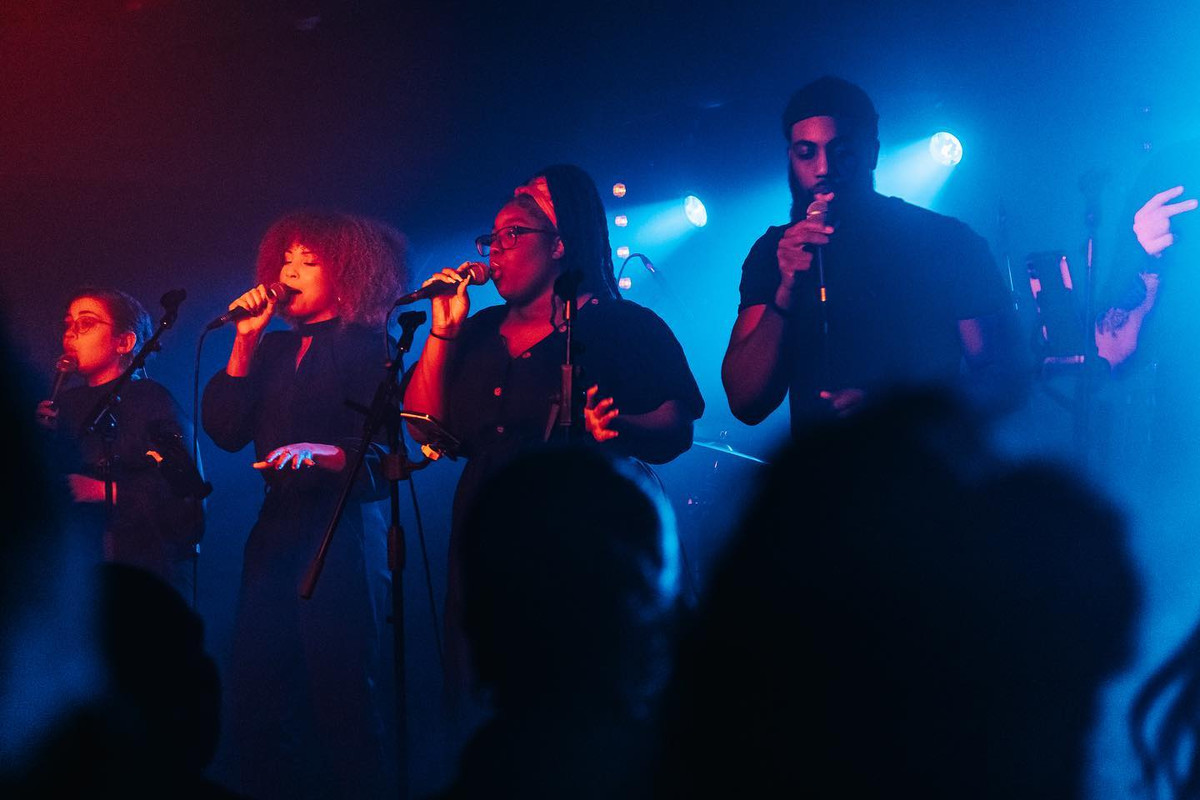 Photo: The Blues Kitchen - Manchester / Facebook.com
The Blues Kitchen is a beautiful restaurant and cocktail bar just off Deansgate and is open every day until late. Head over for burgers, cocktails, or just a little nibble. They also have regular live performances by gospel choirs and orchestras performing songs by amazing artists like Beyoncé, Arctic Monkeys, Etta James, Stevie Wonder, and Skepta, and musicians performing original songs too.
Tickets for Beat of Brazil: Carnival Special | Friday 24th February
---
Test your relationship at an escape room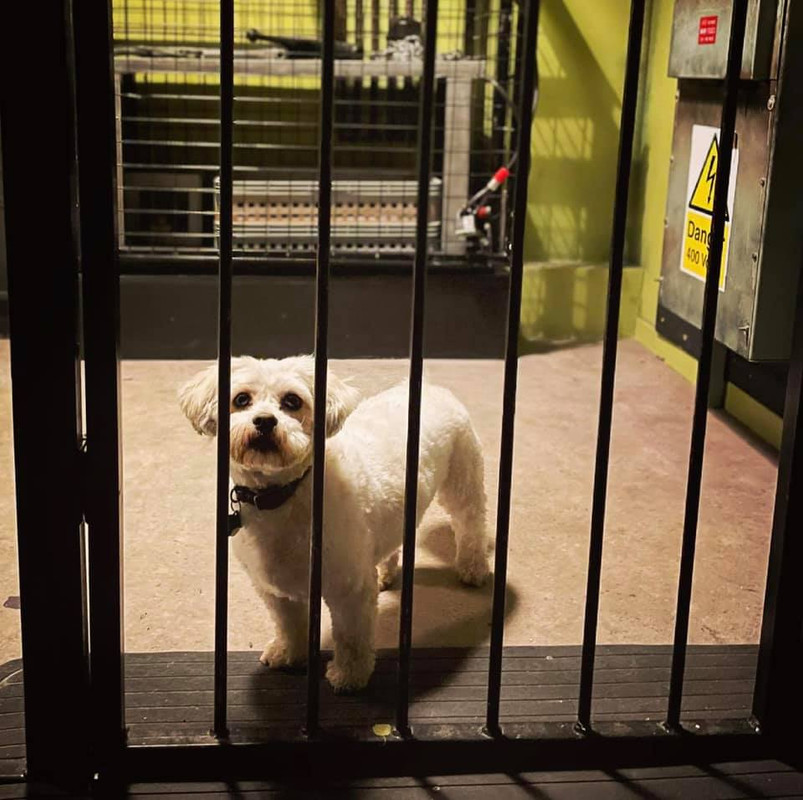 Photo: Lucardo / Facebook.com
If you've never done an escape room before… they can get a bit intense. You both might end up screaming at each other as the clock counts down, but if you've been together for either a short time or a pretty long time, it's a lot of fun. Or if you have brilliant communication skills. Explore the room for clues, decode riddles, and escape before you run out of time. There are loads of places to do this in Manchester, including Breakout, Lucardo, and Escape Room Manchester.
---
Laugh until it hurts at Frog and Bucket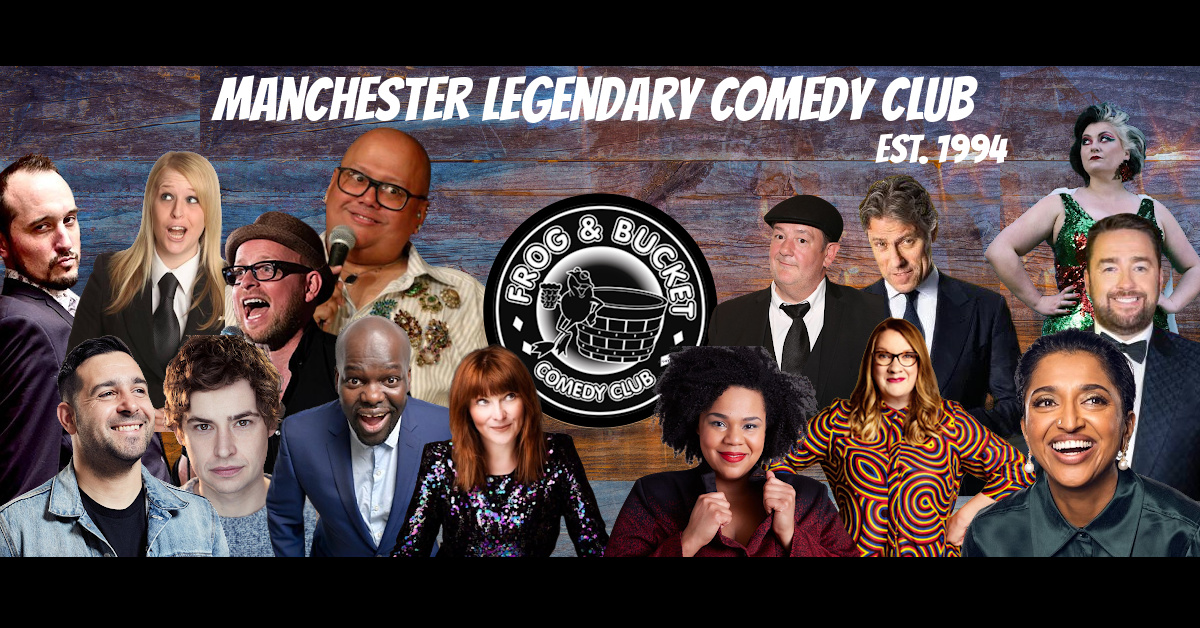 Photo: The Frog and Bucket Comedy Club
Manchester has an incredible comedy scene, with comedians coming from all over to leave Mancs in stitched. And Frog and Bucket is one of the city's best venues. They even have some special Valentine's shows this year. The multi-award-winning club has seen some comedy legends grace its stage, including Sarah Millican, Johnny Vegas, and Peter Kay. it also has a bar and food, so you can make a proper night of it!
Tickets for Ladies Of Laughter Valentines Special - Manchester | Sunday 12th February
---
Hit the slopes at Chill Factore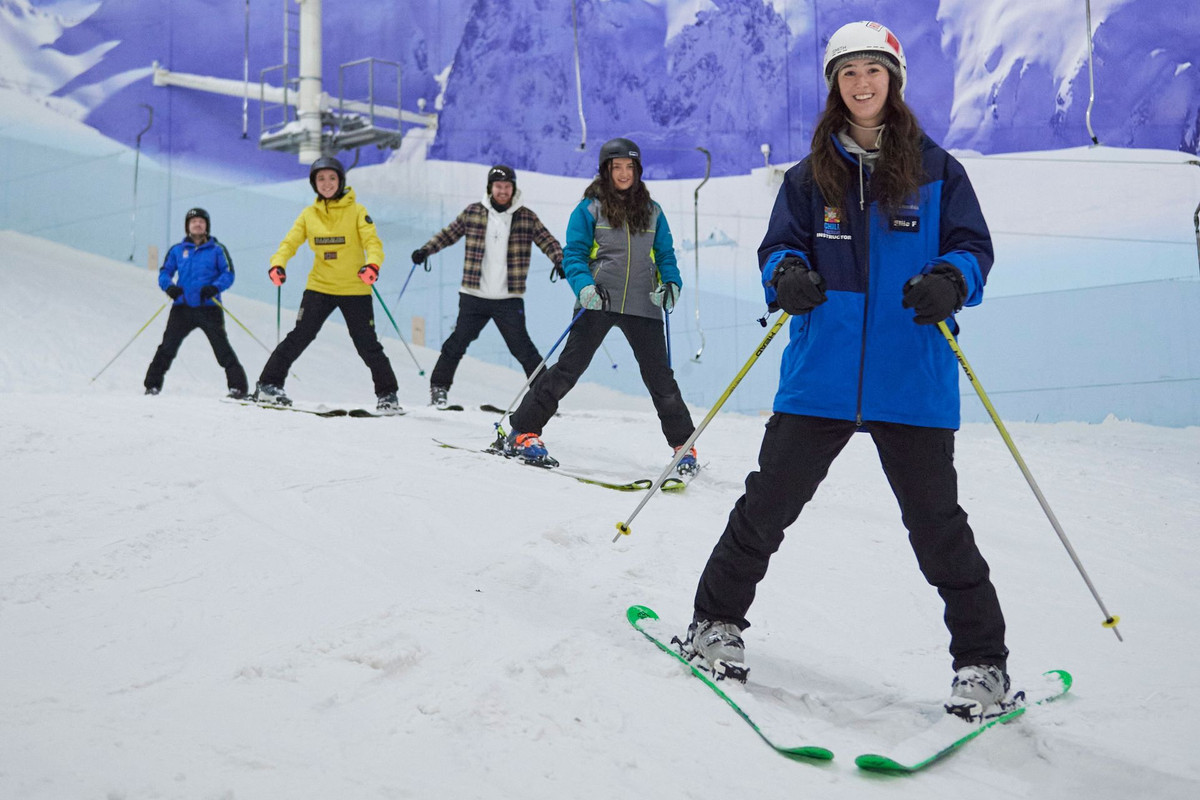 Photo: Chill Factore / Facebook.com
Fancy a race to the bottom of the slopes? Chill Factore in Trafford offers skiing and snowboarding on the UKs longest indoor ski slope. And the snow's real too! And if you don't know how to ski or snowboard, they offer lessons so you can learn together! Even if you're both rubbish, it'll be a laugh.
---
Unwind at a spa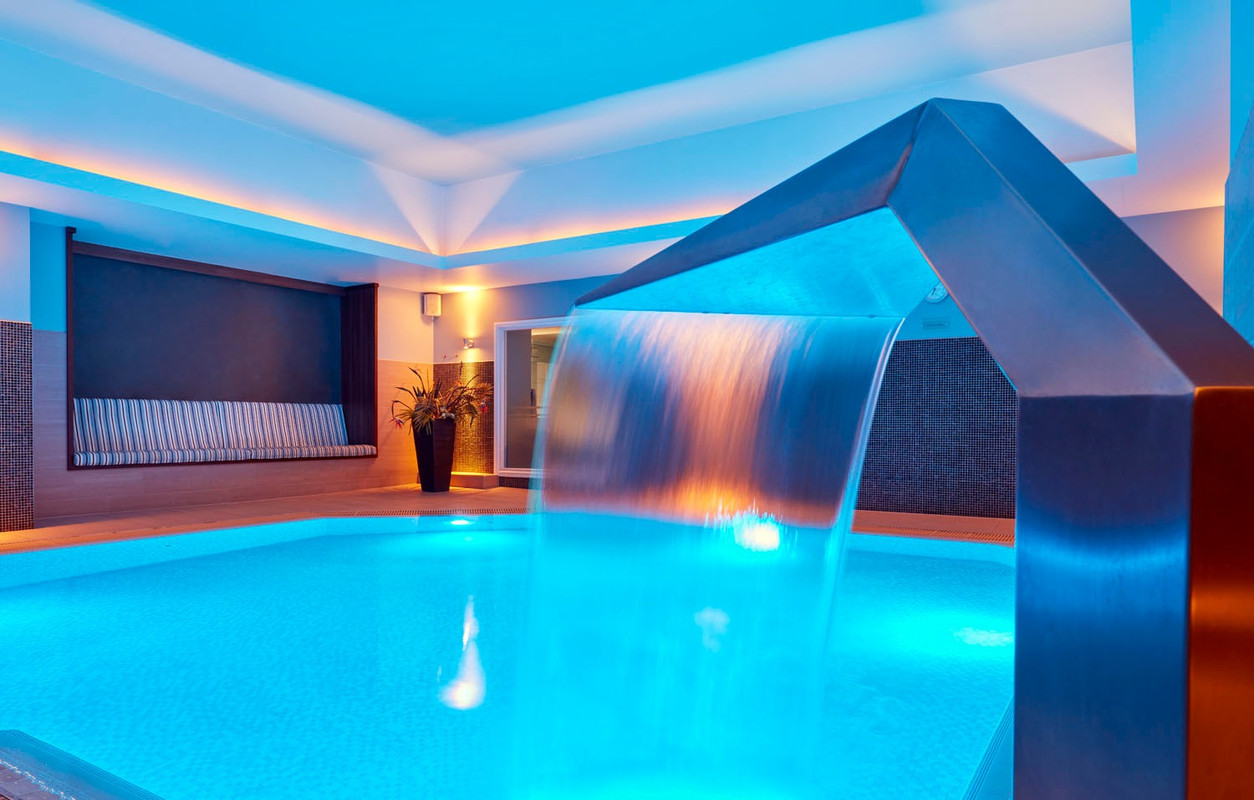 Photo: Rena Spa at The Midland / Facebook.com
If racing down slopes sounds a bit much and you'd prefer to wind down and find your zen, Manchester has loads of spas to help you leave your troubles behind. And many allow you to take advantage of the other facilities on site, like the gym and pool. So what are you in the mood for? A deep tissue massage, a body scrub, cupping, reflexology, or a day full of unwinding activities and treatments?
---
Get in touch with your creative side at art galleries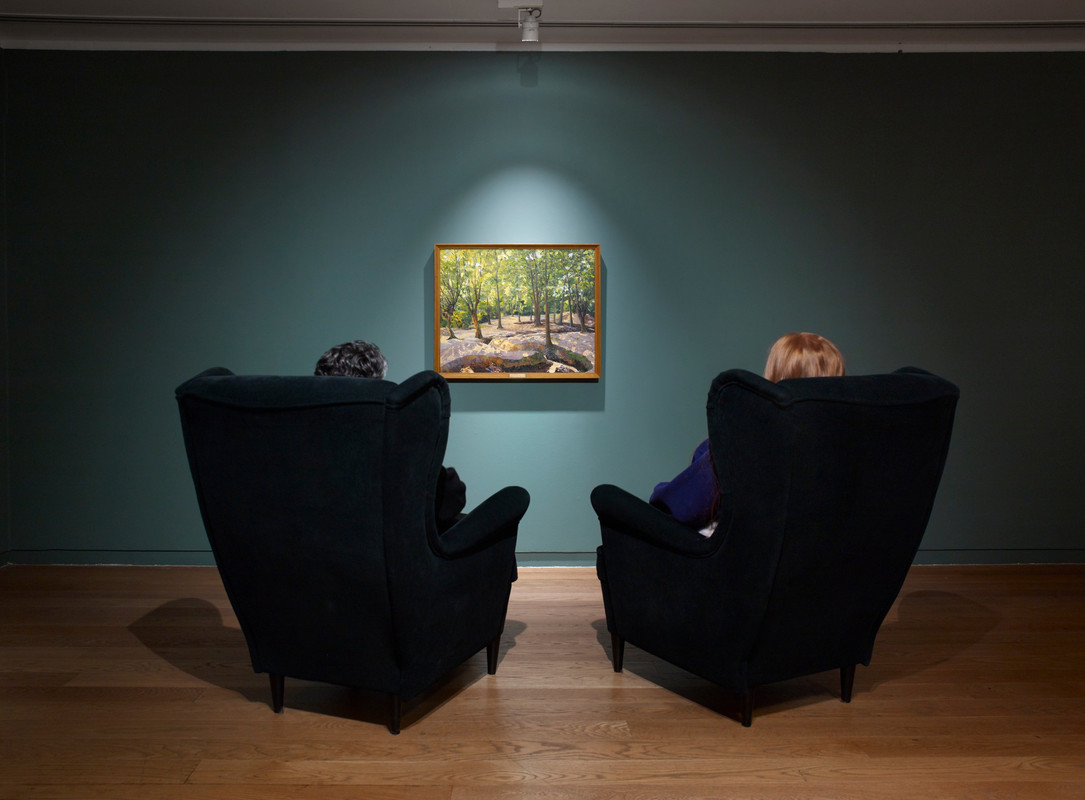 Photo: Manchester Art Gallery / Facebook.com
Looking for cheaper things to do together? Manchester Art Gallery, Whitworth Art Gallery, The Lowry, Artzu, and Salford Museum and Art Gallery are just a few of the many art galleries in and around Manchester waiting for you to discover them. Many are free to enter, and others are cheap. Wandering galleries and talking about your favourite pieces can help you get to know each other better, even if you feel like you already know everything about the other.
---
Lose yourselves in another world at the theatre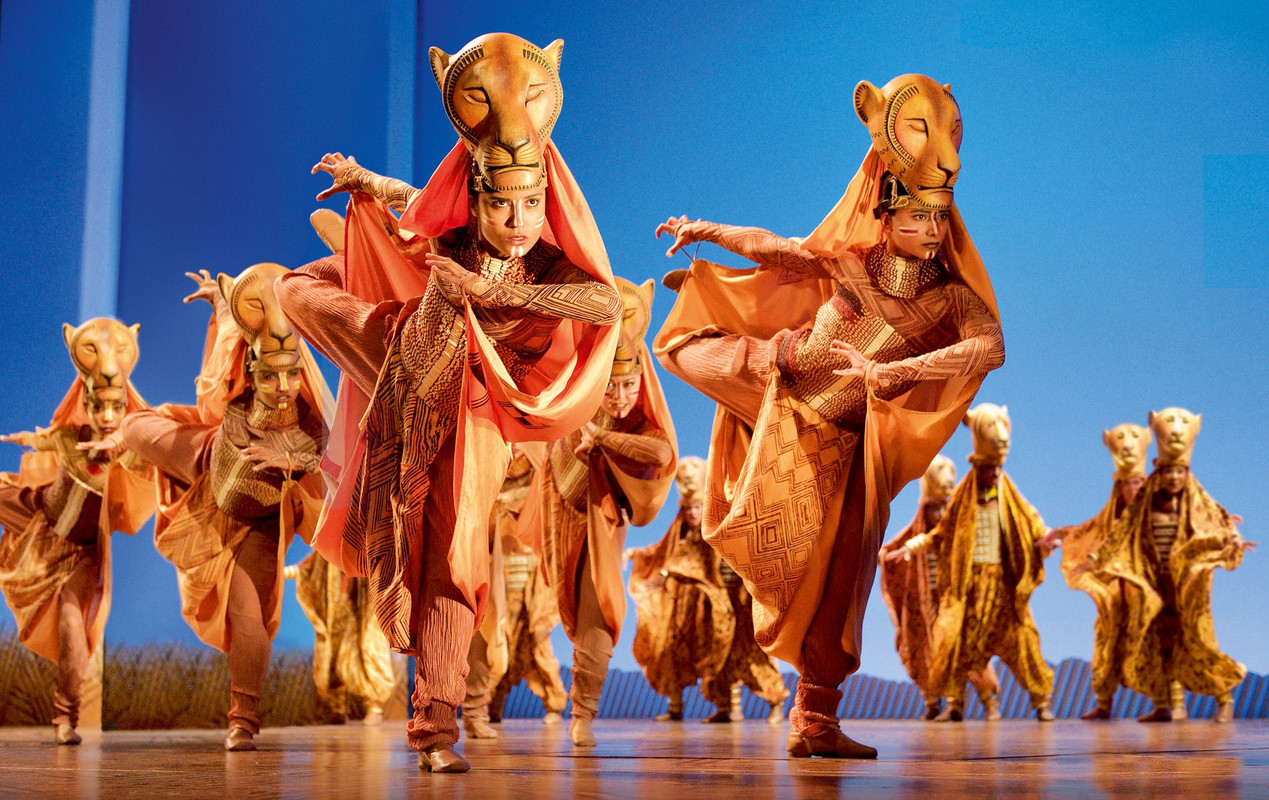 Photo: Palace Theatre & Opera House Manchester / Facebook.com
Whether you're a theatre novice or have been scoping out the hottest new Broadway shows since before you could walk, Manchester has a show for you. Musicals, thrillers, drama, romance, comedy, fantasy, and more are all out there waiting for you to discover them, so get out there and see what's on!
---
Unleash your competitive side at a gaming bar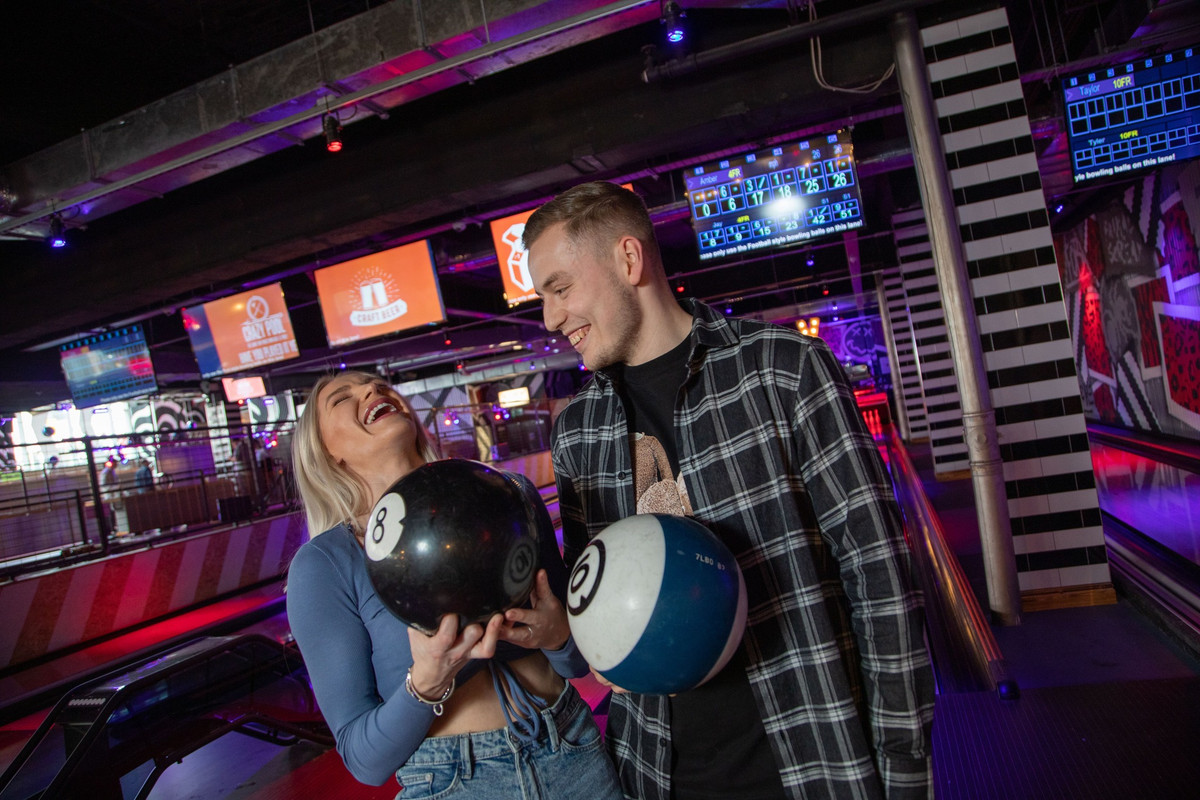 Photo: Roxy Ball Room Manchester Arndale / Facebook.com
Bowling, pool, beer pong, table tennis, '90s arcade games - what are we choosing? There are loads of Manchester bars that are perfect for bringing out your competitive side. There's Twenty Twenty Two, Roxy, Lane7, and NQ64, to name a few. So head over, grab a cocktail, and prepare to absolutely destroy them at shuffleboard.
---
Go bar hopping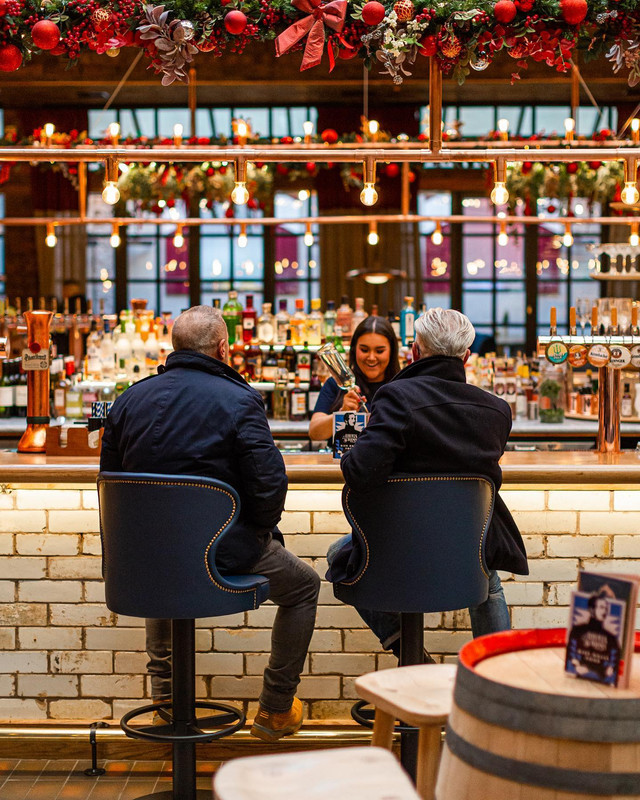 Photo: Albert's Schloss - Manchester / Facebook.com
Couples that get hammered together stay together. That's just facts. So why not check out Manchester's incredible nightlife scene together? You'll have time to properly catch up, focus on each other, and try new drinks together. Then, you can stumble into an Uber and drunkenly feed each other a kebab when you get in. It'd basically be the modern-day equivalent of Romeo and Juliet. We joke, of course, but it actually is really is fun.
---
Quiet your minds on a relaxing stroll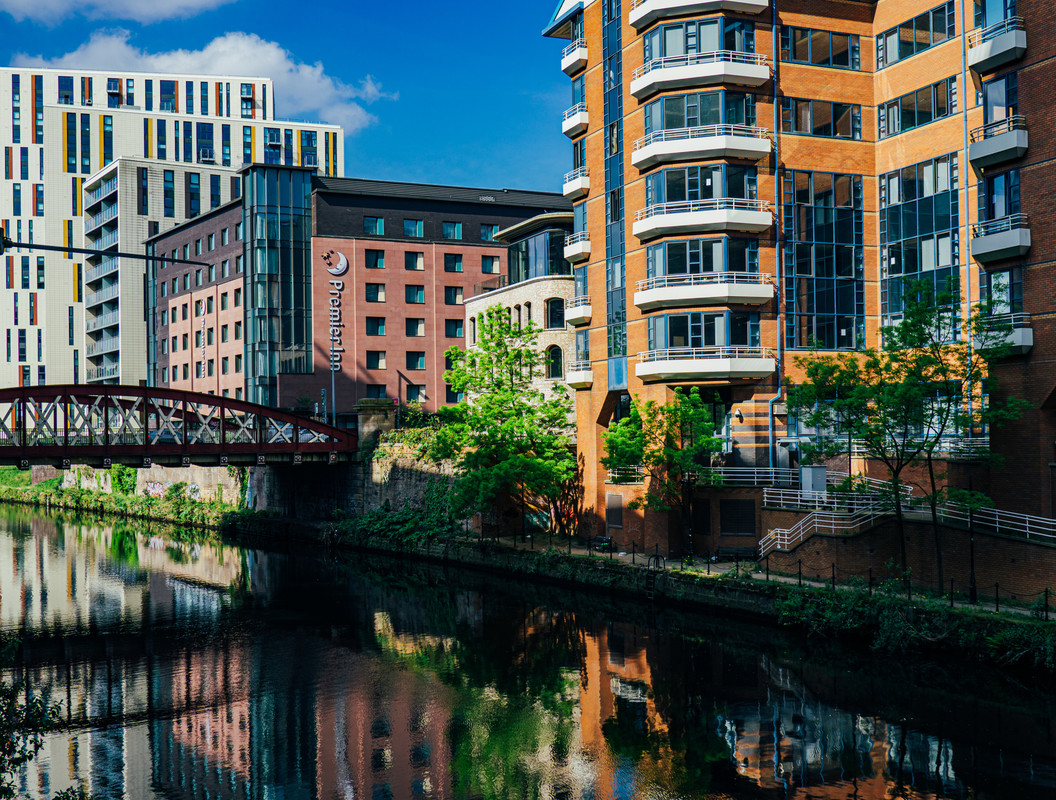 Photo: Greg Willson / Unsplash.com
While going out and getting wild together is a whole lot of fun, it's important to have balance. If you've been going a bit too hard recently, it might be time to take it easy. Instead of hitting every bar in town, appreciate the sights and relax your minds by strolling along the canals, through the parks, and deeply inhaling the fresh air around you. Maybe even bring some frozen peas or sliced grapes for the ducks.
---
Go on a luxury shopping spree on New Cathedral Street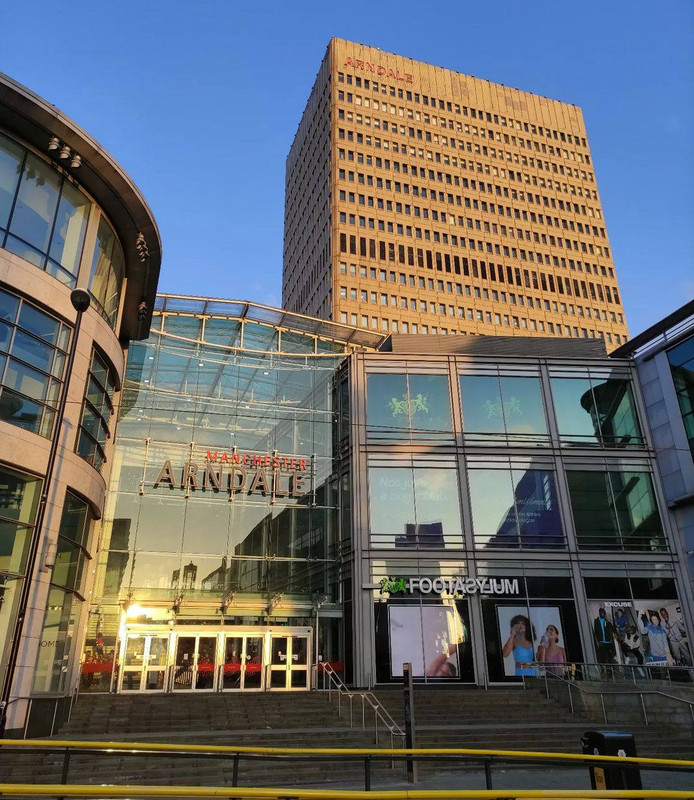 Photo: Manchester Arndale / Facebook.com
Just opposite the Arndale is some of the poshest shops in the city, including Ted Baker, Michael Kors, Hugo Boss, and so much more. Head over and secure some pretty pieces in time for the next season.
---
Check out some killer live music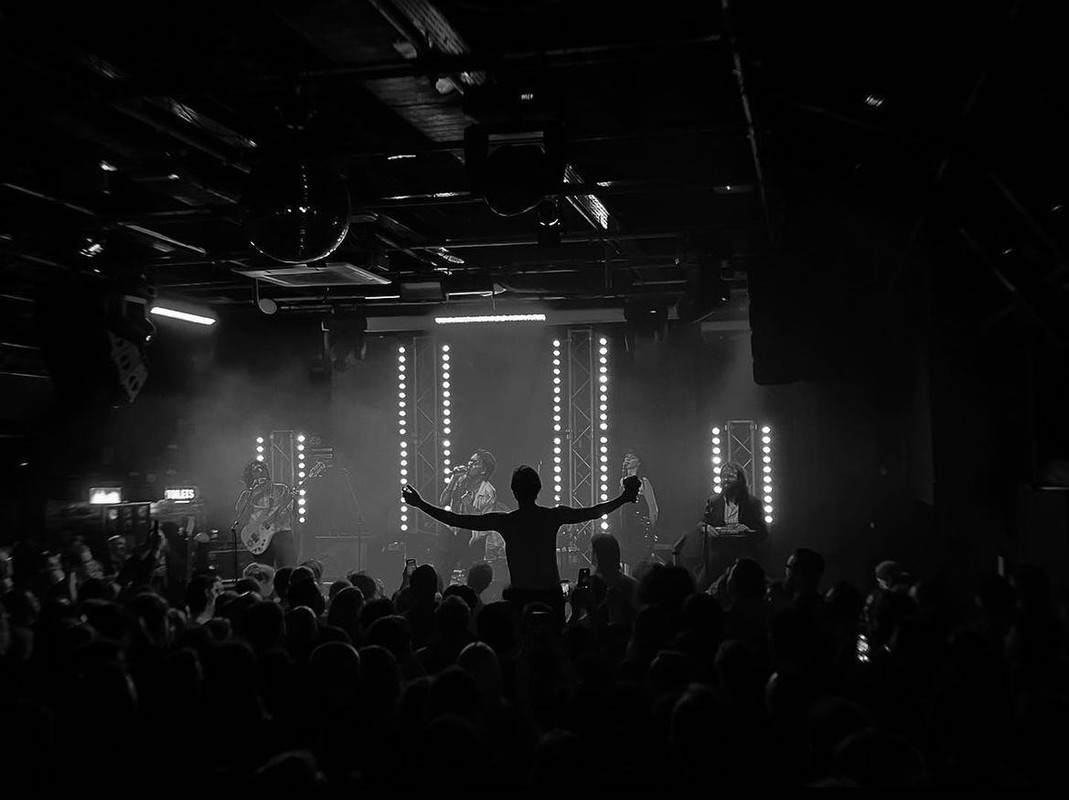 Photo: Gorilla / Facebook.com
We're all familiar with Manchester's ties to music. And even with the Hacienda and acid house days behind us, Manchester is still a bustling creative hub overflowing with music artists. Check out cool little venues like Night and Day Café, YES, The Blues Kitchen, Aatma, and Satan's Hollow for live music and a few bevs.
Click or tap here for our gig guide
Tickets for Club Classics On Brass | Tuesday 21st February | The Blues Kitchen
---
Rave until sunrise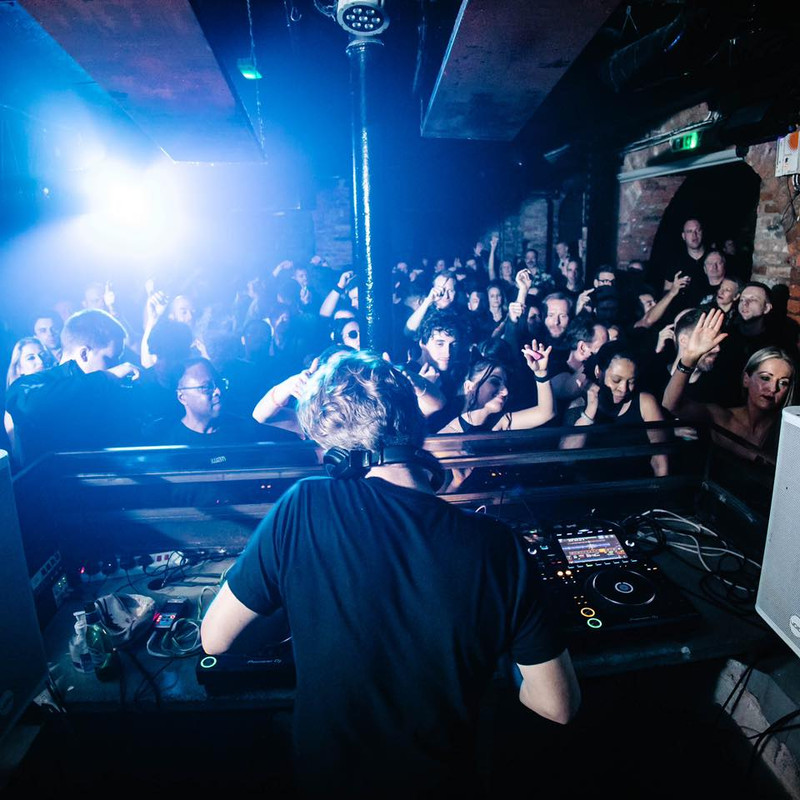 Photo: Joshua Brooks / Facebook.com
Or maybe thumping tunes are more your vibe? Head to Mint Lounge, Soup Kitchen, Hidden, Joshua Brooks, or White Hotel to dance all night long to incredible tunes. It might get a bit sweaty, but we guarantee you'll have a sick time dancing all night long together.
Click or tap here for our Manchester nightlife guide
Tickets for GHOSTS Of GARAGE presents: The Valentine's Vibe | Friday 10th February | Hidden in Manchester
---
Get artsy at HOME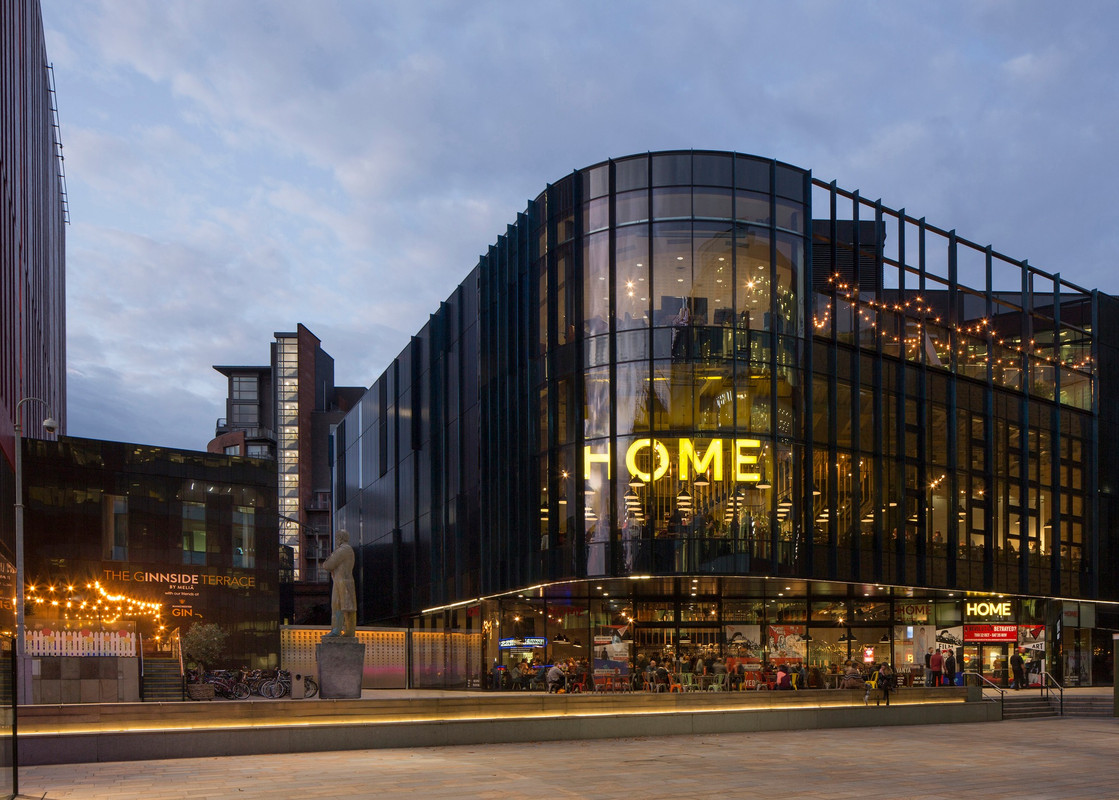 Photo: HOME Mcr / Facebook.com
With independent cinema, theatre, art, events, coffee shops, and restaurants, you could easily spend a whole day learning, growing, and expanding your mind at HOME. Dig through the shelves at the bookshop, have a read over a coffee, head in to watch an independent film, and then sit in a talk or workshop. You could even use what you learn to start a project together!
---
Take the medal at go karting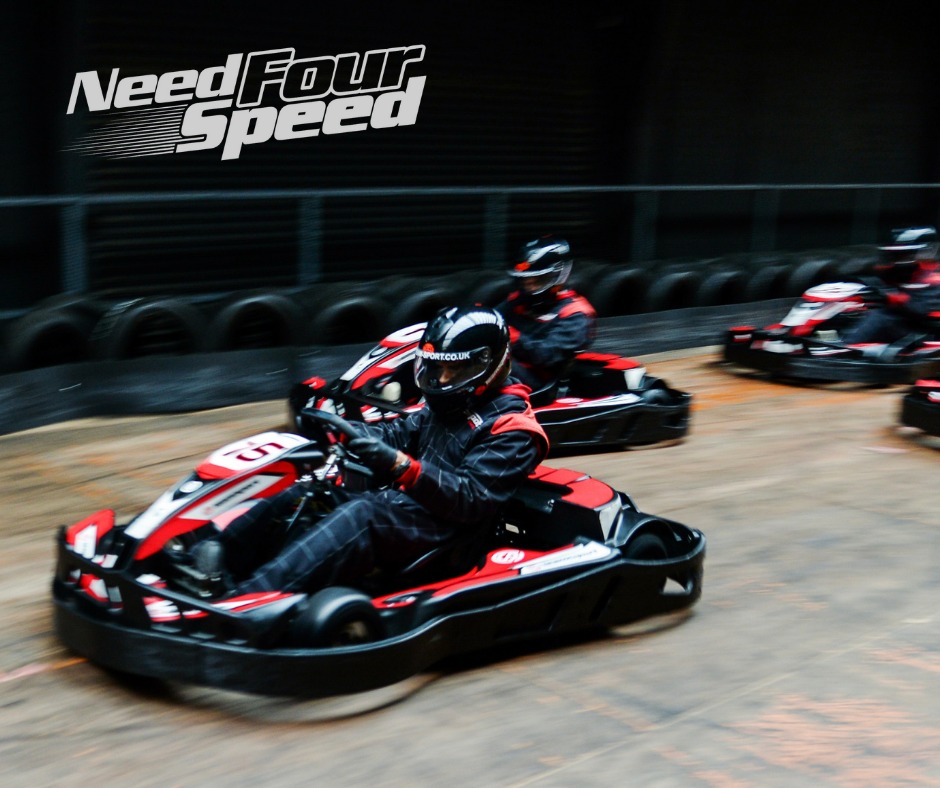 Photo: TeamSport Karting (Manchester Victoria) / Facebook.com
Always arguing about who the better driver is? Settle it once and for all by going head-to-head on the course. Some of the places you can go kart in Manchester include Victoria Station and Trafford Park. Get out there, burn some rubber, and take home the medal!
---
Try some new flavours on a budget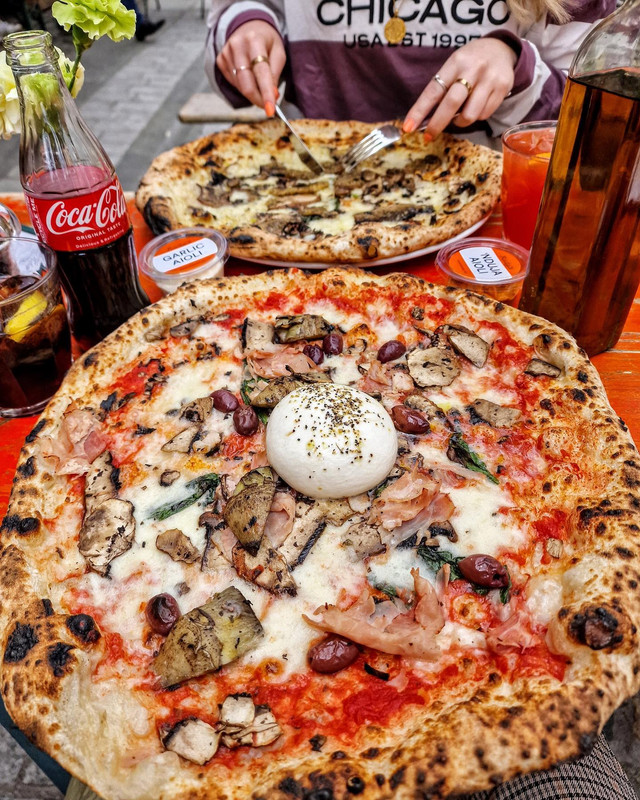 Photo: Rudy's Pizza Napoletana - Ancoats / Facebook.com
You remember how we said a couple that gets hammered together stays together? The same goes for couples who enjoy food together. Nothing beats a proper mouth watering, meal that has you making strange, almost sexual, noises as you eat because the food's that damn good. And Manchester's certainly not short of fantastic foodie havens that offer this to those on a budget. Or…
---
Splash out on a fancy meal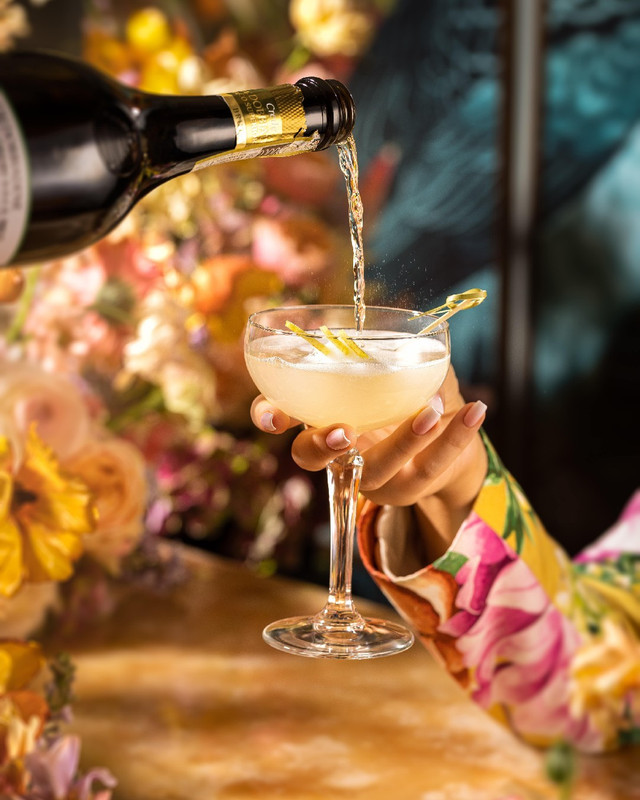 Photo: The Ivy Spinningfields Manchester / Facebook.com
Ever dressed up to the ninths and pretended you were super posh while eating an incredible meal? If you're looking for fun things to do in Manchester for couples, it's 100% something you should consider. Try places like SakkuSamba, Tattu, Australasia, and The Ivy for an upscale meal out.
---
Sip cocktails in a fancy bar with a view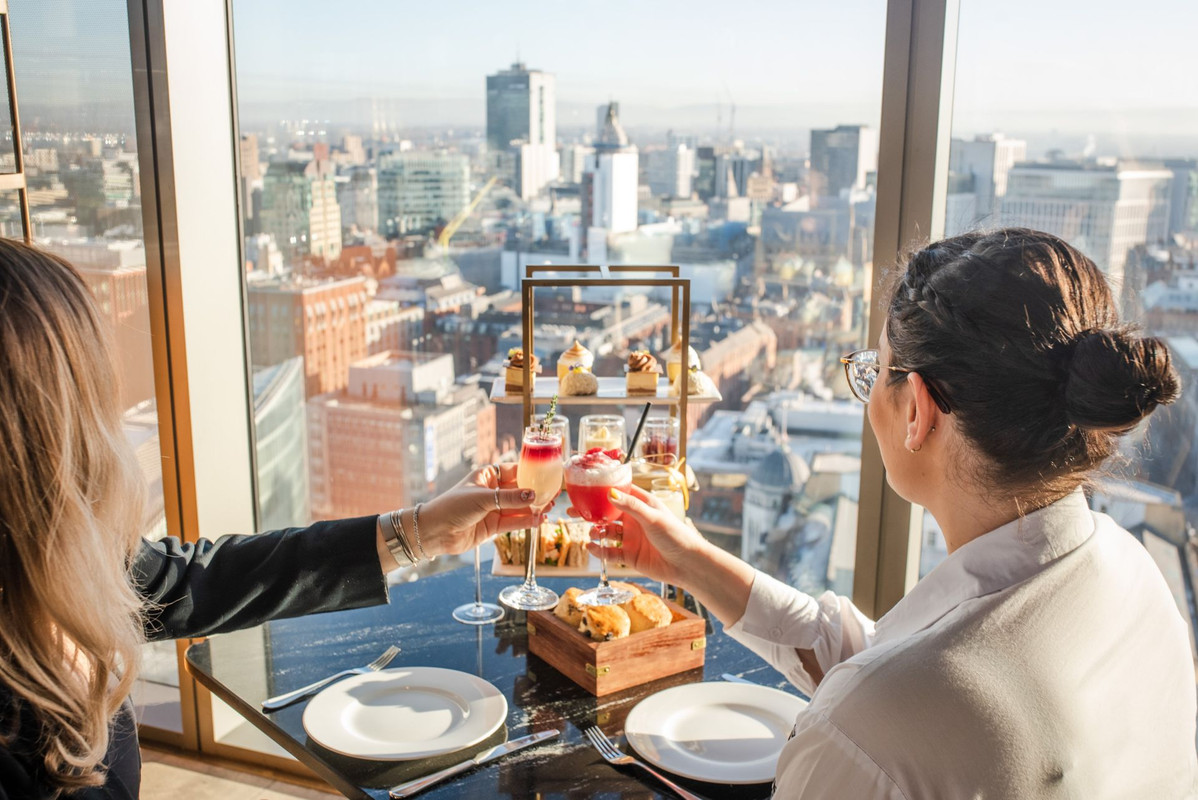 Photo: 20 Stories MCR / Facebook.com
When the weather starts to get a bit less gloomy, it could be a cracking idea to head out to a bar with a view, and Manchester has a few to choose from. 20 Stories is the obvious one that comes to mind, with incredible views of the sunset and cocktails, but there are more than you might think out there. And they'll all make a lovely location for a date.
Click or tap here to see the best Manchester rooftop bars
---
Manchester is a super diverse city, so whether you want to get sporty, eat until you feel like you'll explode, get artsy, or something else entirely, Manc will have something perfect for you both.
If none of these ideas got you excited, click or tap here to see what else is going down in Manchester.
---
---
Check out our What's On Guide to discover even more rowdy raves and sweaty gigs taking place over the coming weeks and months. For festivals, lifestyle events and more, head on over to our Things To Do page or be inspired by the event selections on our Inspire Me page.


Header: Roxy Ball Room Manchester Arndale / Facebook.com