Deep Into Soul will be hosting their first party of the year in April and it'll be for the reunion party with the legendary Southport Weekender. Taking place on Saturday 8th April at Shoreditch's 93 Feet East, this is set to be an event dominated by feel-good vibes and an eclectic range of sounds.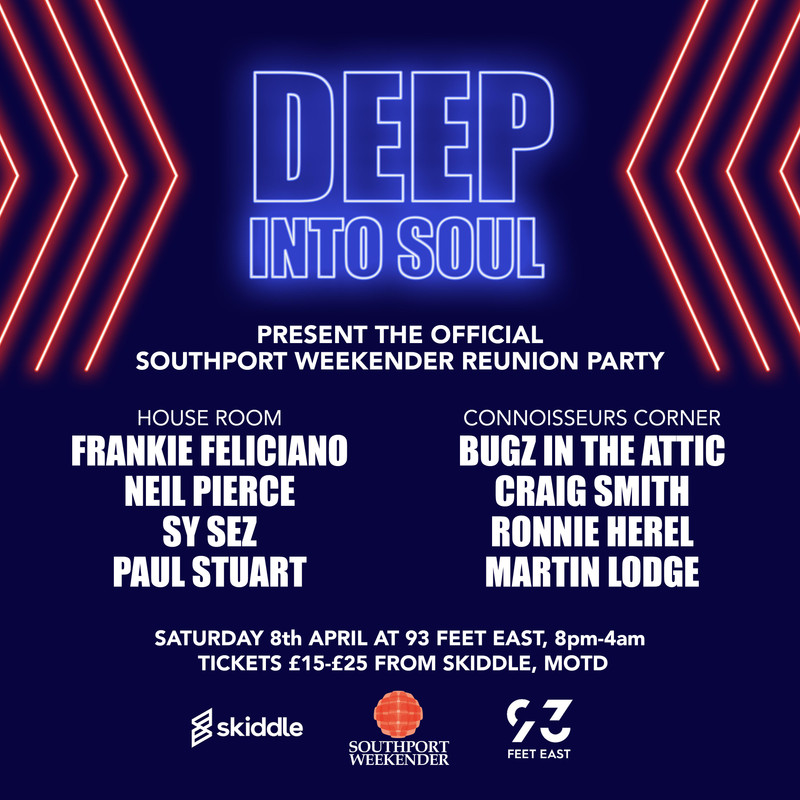 They are bringing down some selectors who are synonymous with the history of Southport Weekender. You'll be hearing from the likes of Frankie Feliciano, Bugz In The Attic, Neil Pierce and many more as the party starts at 8 and will go on all night long until 4 in the morning.
The music will be across two rooms and you can expect to find a mixture of Boogie, Broken Beat, RnB, Soul and more. Tickets for Deep Into Soul's party for the Southport Weekender are available now and you can find them towards the bottom of the page.
---
---
Check out our What's On Guide to discover even more rowdy raves and sweaty gigs taking place over the coming weeks and months. For festivals, lifestyle events and more, head on over to our Things To Do page or be inspired by the event selections on our Inspire Me page.