'They' comes to SWG3 Studio Warehouse in Glasgow on Saturday 23rd September 2023. All about acceptance, letting yourself go, and enjoying the music, it's going to be unreal. Tickets on sale tomorrow!
They is a queer-led day party for everyone. The purpose of They's events is to create spaces for freedom, and self-expression, and to make Glasgow's queer community more visible. It's also about acceptance. There will be no ageism, sexism, ableism, homophobia, or transphobia, or discrimination in any other form - just people having a bloody great time!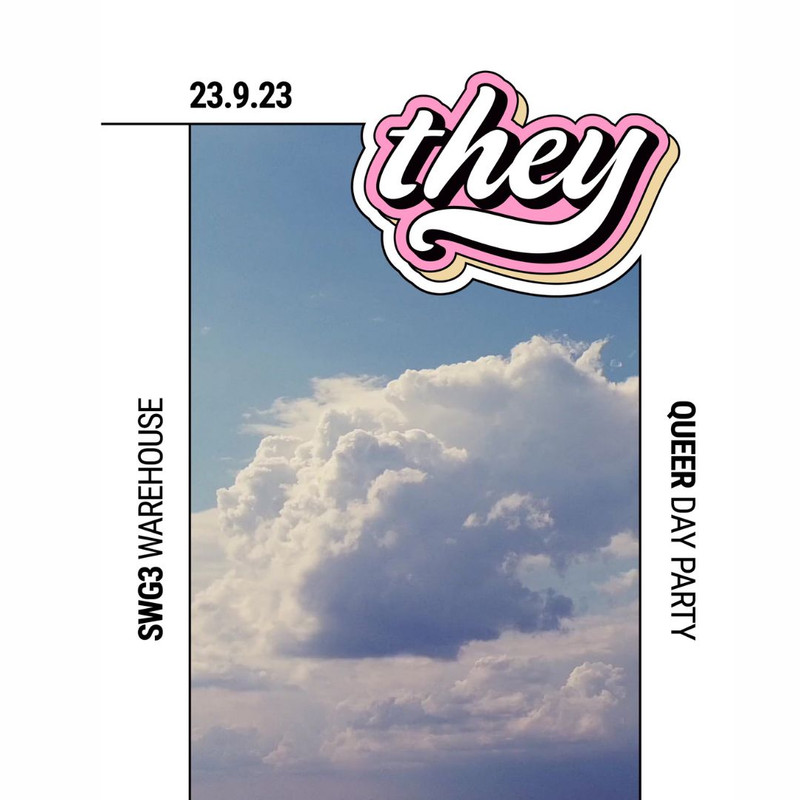 The music for this party, which goes from 3 pm - 10 pm, is house, deep house, electro house, and disco house played by local DJs - positive vibes all around!
With a lovely, judgement-free crowd, banging tunes, and with the venue transformed into a queer utopia, all members of the queer community and friends are invited to join this cracking party.
Tickets for They go on sale tomorrow (Friday 4th Aug) at 11 am. Sign up below to receive a reminder for when the hottest inclusive party at one of Glasgow's best venues goes on sale.
---
Check out our What's On Guide to discover more rowdy raves and sweaty gigs taking place over the coming weeks and months. For festivals, lifestyle events and more, head on over to our Things To Do page or be inspired by the event selections on our Inspire Me page.


Tickets are no longer available for this event