Nothing beats a New Year's Eve celebration. Counting down at the top of your lungs before drunkenly throwing your arms around your loved ones before planting a big, sloppy one on their cheek. But did you know the New Year's kiss isn't a global tradition?
Spain's tradition is to eat 12 grapes in 12 seconds for 12 months of good luck. In Denmark, they smash plates for luck. And in Romania, they dress up as bears to scare away evil spirits. Why are we telling you this? Well, because while celebrating NYE at home is brill, why not kick off the new year somewhere new? Why not check out an amazing European city with its own unique traditions, bars, parties, food, culture, people and more?
If that got you curious, here are the best places for New Year's in Europe…
Berlin, Germany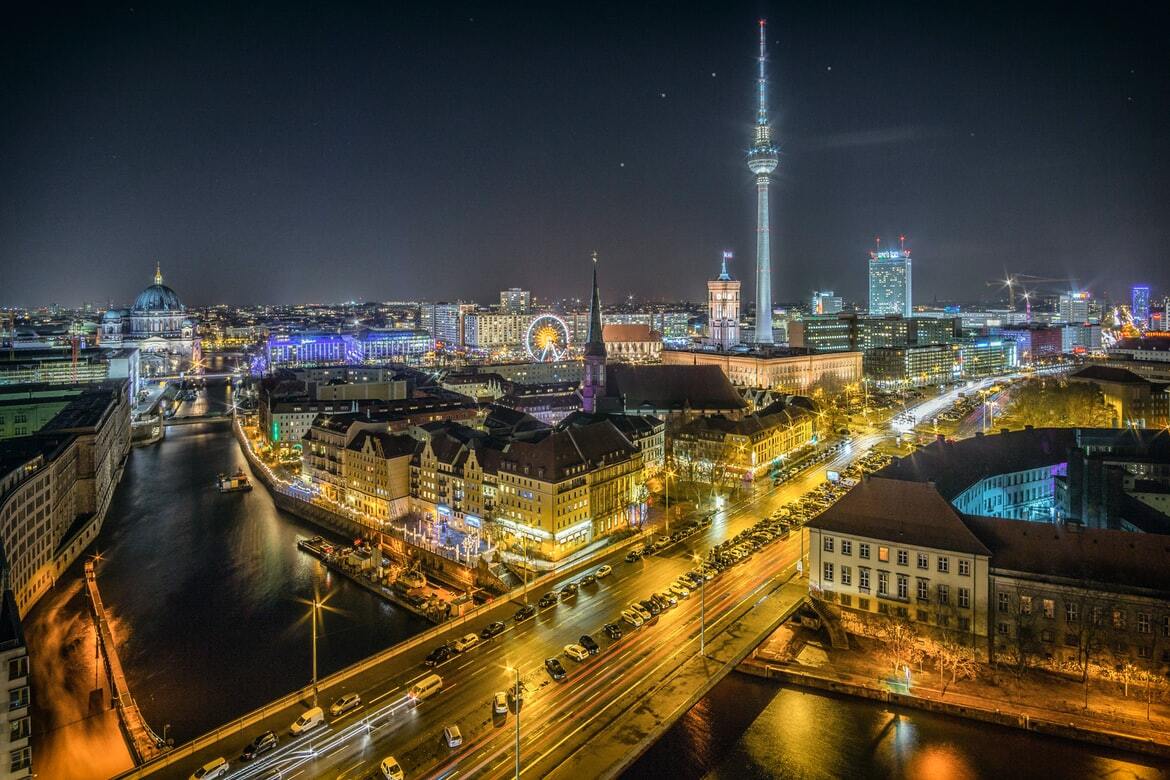 Photo: Stefan Widua / Unsplash.com
If you're a raver, you'll know some of the wildest, most highly desired parties go down in Germany's capital, Berlin. It's home to some of the world's best, most exclusive clubs known for their aspirational, hedonistic vibes.
If you're the kind with lots of stamina who likes to party all night long, Berlin is perfect, as the city has no official closing time. You can literally go out until the sun rises and stay out until it sets again. Madness. With some of the best clubs in the world and the best beer you've ever tasted, it's a solid way for any partier to start the new year.
---
Amsterdam, The Netherlands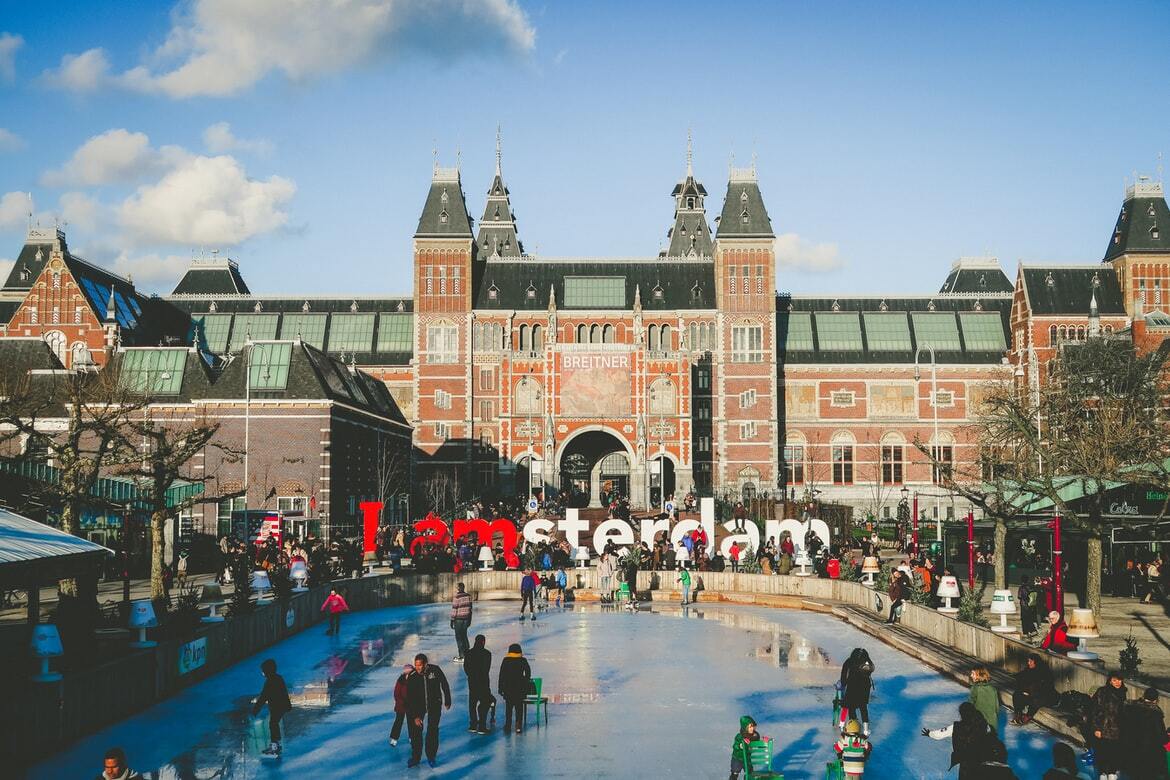 Photo: Red Morley Hewitt / Unsplash.com
Amsterdam's nightlife is smashing any time of year, never mind New Year's Eve. A hedonist's dream, the city has plenty of pubs, coffee shops, festivals, clubs, gigs, and parties, so you'll easily find something to get up to.
The local New Year's Eve tradition is to munch oliebollen (oily balls) at midnight while losing yourself in the delightful chaos of the various street parties filled with friendly faces. And if you're brave enough, tackle your hangover with other daring (or just straight crazy) punters who take their turn jumping into the freezing North Sea for the New Year's Dive. Could you handle it?
---
Ibiza, Spain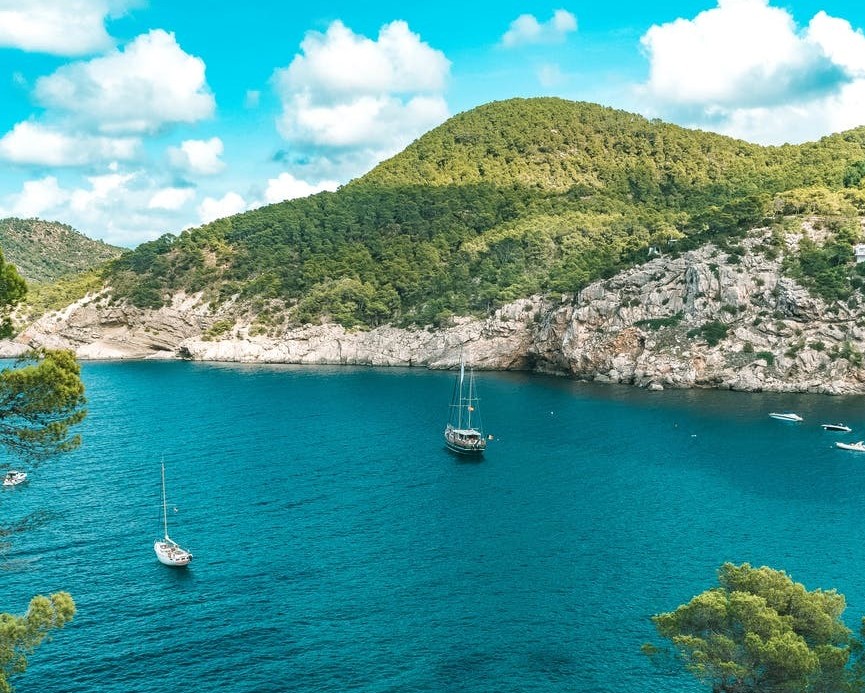 Photo: Kevin Kobal / Pexels.com
How could we have a list of the places that'll give you the best new year in Europe without including Ibiza? It'd basically be illegal. The seaside paradise is globally recognised as one of the major party centres of Europe. It's the internationally renowned DJs spinning tunes until the early hours, extravagant dancers, and huge, unforgettable shows that put Ibiza on so many people's bucket lists.
If you want to see in the new year in style, one of the world's most famous nightclubs, Pacha Ibiza, is known to throw one of the biggest NYE parties, with it ending at 6:00 am this year. Or… technically next year. But even if Pacha isn't for you, there's still plenty to get up to on the stunning party island.
---
Rovaniemi, Finland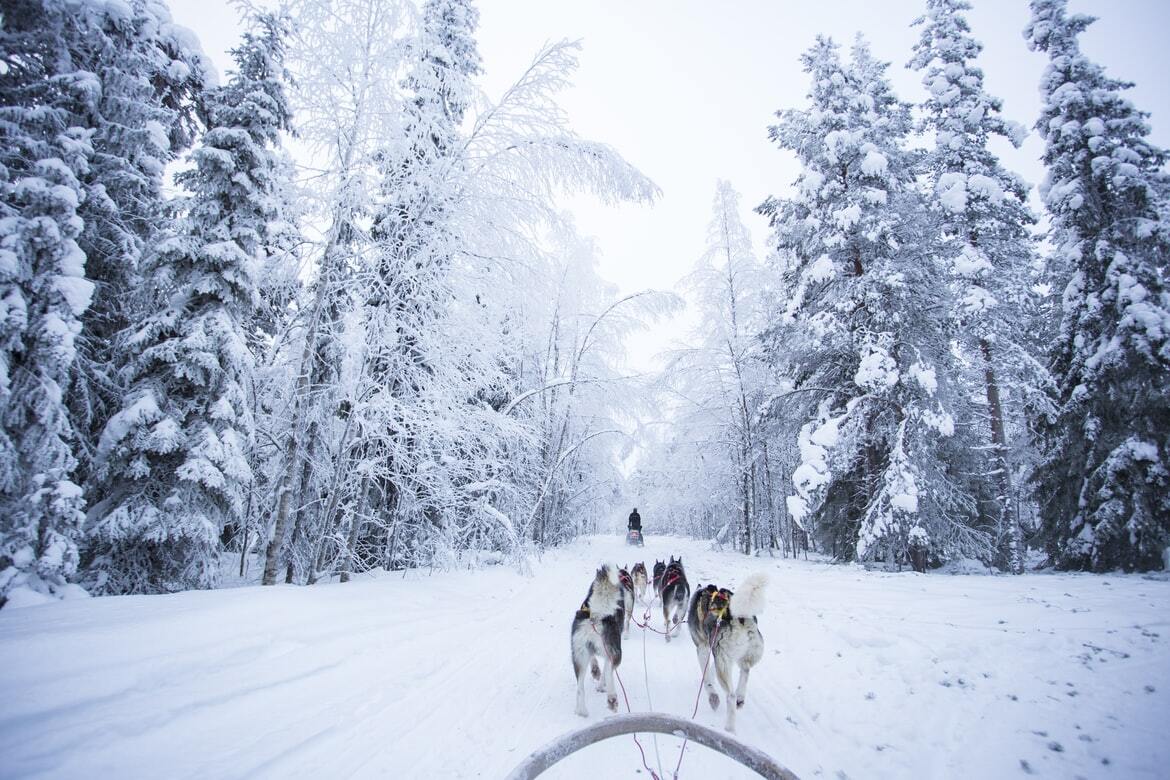 Photo: fox jia / Unsplash.com
But not everyone likes baking in the sun, so destinations such as Ibiza are redundant. Maybe your idea of paradise is a winter wonderland, covered in a thick blanket of glistening snow. If that sounds like the perfect way to kick off a new year, consider visiting Rovaniemi.
Maybe you'll catch a glimpse of the ethereal Northern lights. Or visit Santa Claus village, where you can ride snowmobiles, and meet huskies, reindeer, and Santa. New Year's Eve doesn't have to be all about partying, it's a fantastic opportunity to see in the new year with some unforgettable experiences in a beautiful, snowy city.
---
Porto, Portugal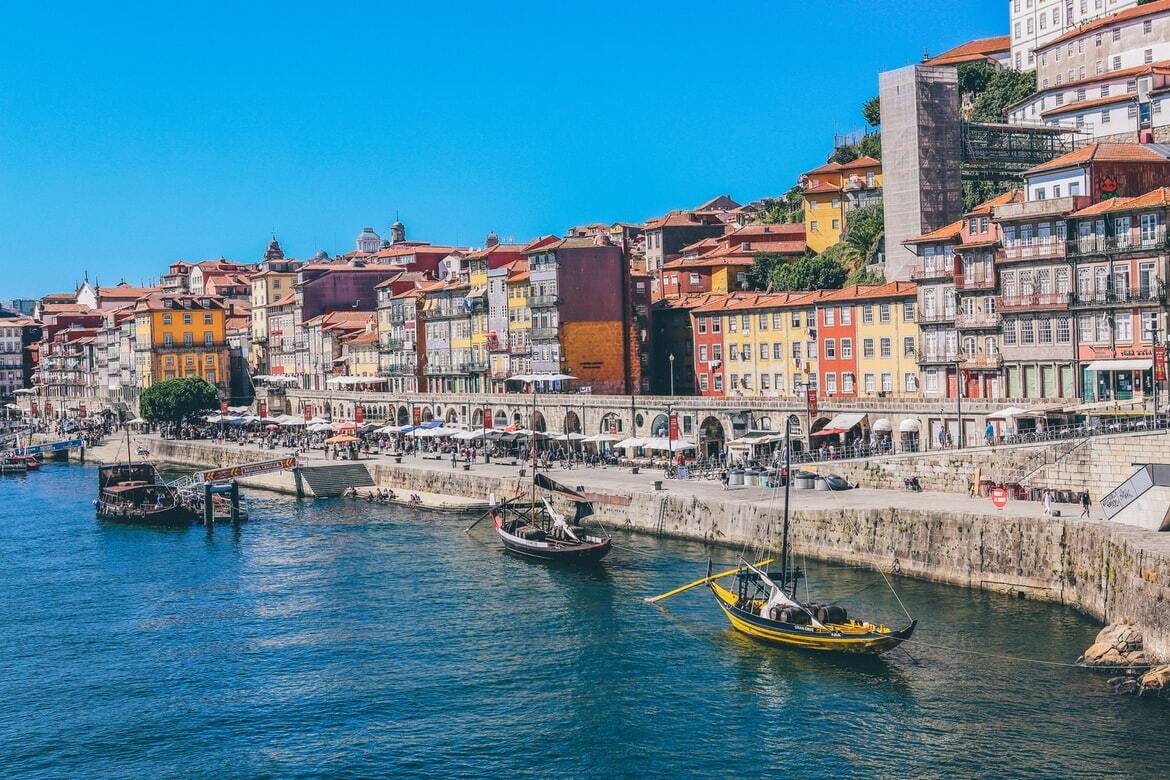 Photo: Nick Karvounis / Unsplash.com
Porto makes a pretty big deal out of the end of the year. Free concerts are common, there's usually a firework display by the river and above the Luis I Bridge, the countdown takes place outside the town hall, and there are plenty of stunning bars, restaurants, nightclubs, and street parties to celebrate the new year in.
Porto is an incredibly safe city with lots to get up to, and most of the attractions are conveniently within walking distance to each other. Brimming with unique charm, Porto is a fantastic place to break in a new year, whether you're looking to party hard or just want to enjoy a different, rich culture.
---
Tbilisi, Georgia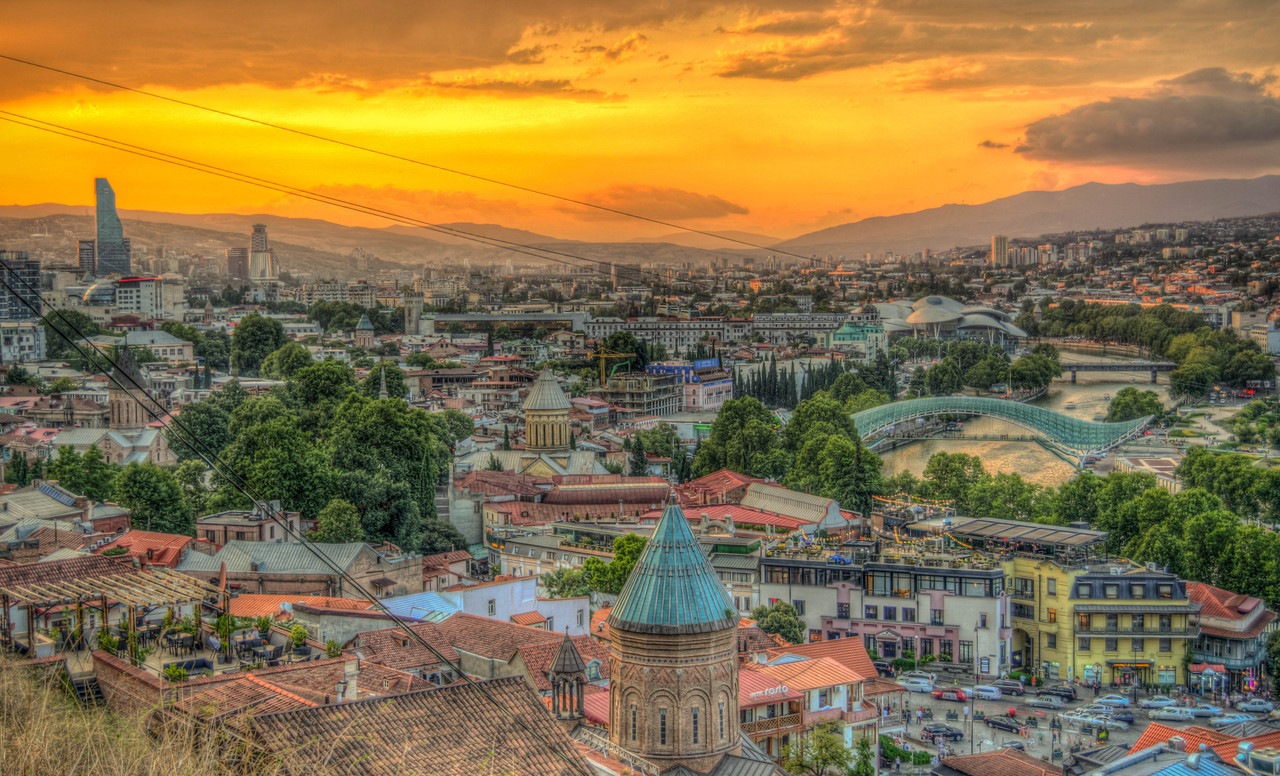 Photo: Neil Sengupta / Unsplash.com
If you fancy yourself as a bit of a foodie, you definitely have to check this city out around New Year's Eve. Up and down the country, locals break out Georgia's best, traditional desserts for the new year, such as gozinaki - a sweet dessert made of honey and nuts - and churchkhela - a sweet made with grapes and nuts.
The locals adore fireworks, so expect to see the dark night skies taken over by dozens of bright, colourful explosions. What's NYE without fireworks, anyway? Oh, and Tbilisi is home to the huge, legendary techno nightclub, Bassiani, if you want to see in the new year with a bang.
---
Prague, Czech Republic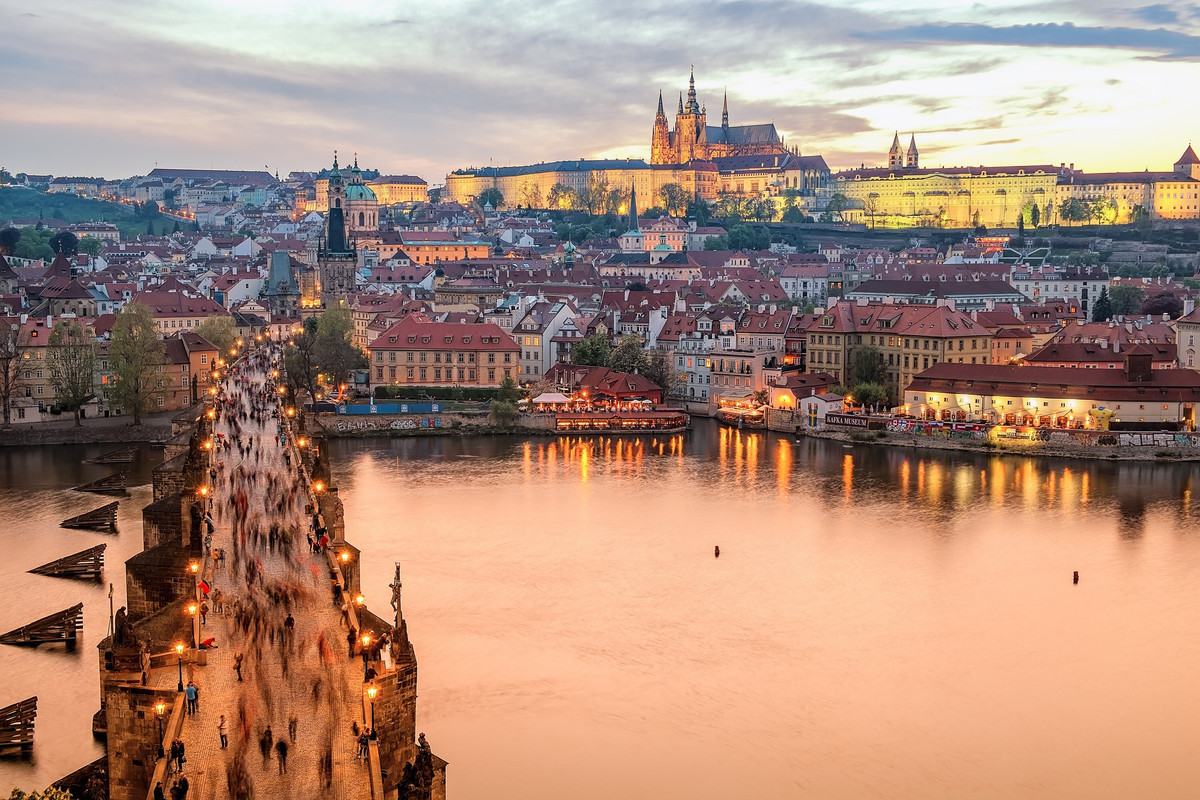 Photo: William Zhang / Unsplash.com
Delicious beer, a party atmosphere everywhere you go, and loads of bars, clubs, and restaurants to celebrate in is waiting for you in one of Europe's cheapest capitals. We're sold already! But if sitting in a bar sounds a bit… meh, you can hop on a party boat that'll take you out on the water to get a closer look at the fireworks. Perfect!
Partygoers from all across the globe head to Prague for its reliable, electric new year's party atmosphere. And when you consider the fact that Czechs drink more beer per capita than any other country in the world, (yep, the world) it's pretty obvious why. If a cheap and cheerful NYE getaway with a beautiful backdrop sounds like your idea of fun, Prague could be the perfect destination for you.
---
It isn't just the UK that goes hard for New Year's Eve. It's an important celebration in many cultures. So why not take a step back from what you're familiar with and try something different this year? Whether you're looking to party in the sun or wade your way through thick, sparkly snow, there's a city in Europe that's perfect for you.
If you're a bit hesitant about venturing out of the country for new year's, we get it. But that doesn't mean you can't still have a great NYE bash right here. There's always next year, right? Click or tap here to discover New Year's Eve events near you.
---
---
Check out our What's On Guide to discover even more rowdy raves and sweaty gigs taking place over the coming weeks and months. For festivals, lifestyle events and more, head on over to our Things To Do page or be inspired by the event selections on our Inspire Me page.


Header: Andrew Hawkes / Pexels.com