We all know Ibiza's a top holiday destination for those who love clubbing and electronic music. But, despite its wild, partying reputation, Ibiza can also be a brilliant holiday for just about anyone if you stay in the right area.
First things first, you need to be planning when to go to Ibiza, how long you are going for, and where the best clubs and best bars are. Then, if you're scared about how much you're going to spend, find our guide on how to do Ibiza on a budget to help you out. Or, if you just want an overall look at how best to approach your Ibiza trip, then you can read our Beginners Guide to Ibiza for all the information you need.
But, in the midst of all this, you also need to choose the best area to stay in Ibiza. This can be tricky, considering it's around 573 square kilometres or over five times larger than Mykonos. But it's vital you find an area that has what you need, whether that's clubs, beaches, party hotels, or family-friendly areas. So here are the best places to stay in Ibiza, depending on your circumstances.
Best places to stay in Ibiza for nightlife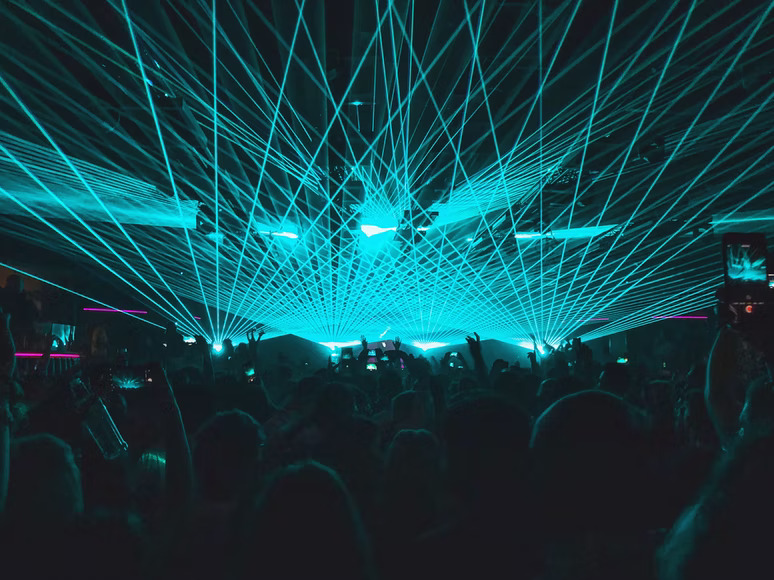 If you're all about hitting the best clubs in Ibiza and checking out some of the best DJs the world has to offer, here are the best areas to stay in Ibiza.
Playa d'en Bossa is easily one of the best places to stay in Ibiza for partiers being right in the centre of all the action with Ushuaia, Hi, Octan and Swag on your doorstep. And if you go a bit too hard, there are beach clubs and bars to chill in until you start to feel human again. And if you're concerned about money, you'll be happy to know there are budget hotels in this area.
If Playa d'en Bossa doesn't do it for you, perhaps San Antonio will. The area still has a vibrant clubbing scene but is a bit quieter than Playa d'en Bossa, making it a better option for those who want to do a bit of clubbing but still get a good night's sleep. San Antonio is home to the superclub Eden, Es Paradis, O Beach Ibiza, Ibiza Rocks, and smaller bars and nightclubs. Furthermore, San Antonio is one of the cheaper areas on the island.
Finally, you could stay in Ibiza Town. Close to Playa d'en Bossa, Ibiza Town is roughly a seven-minute drive to Ushuaia, six minutes to Pacha, and about ten minutes to Carrer de la Mare de Déu, the most popular street in Ibiza for the LGBT community.
---
Best places to stay in Ibiza for beaches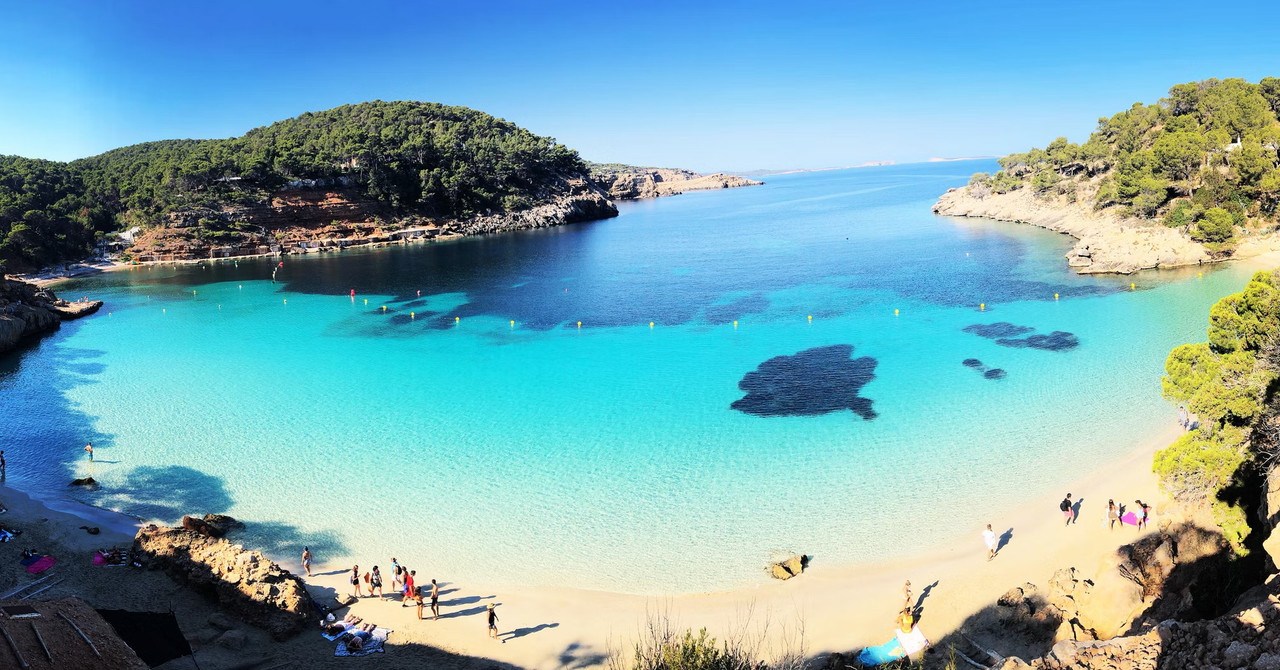 Did you know that Ibiza has over 80 beaches? While some are rocky with coves, many are covered in white sand and are surrounded by clear, blue-tinted water. Here are the best areas to stay in Ibiza if you want to hit some beautiful beaches.
Ibiza is full of stunning beaches and beautiful beach clubs, and, if you want in, the best area to stay in Ibiza could be Portinatx in the north of the island. The area is peaceful and there are some gorgeous beaches nearby, such as S'Arenal Gros and S'Arenal Petit. As this area is pretty far from clubs, it tends to attract families and couples.
Or, if you want to be a bit closer to the action, Ibiza Town is also one of the best places to stay in Ibiza. It's only a short drive to Playa de Ses Figueretes, Playa Talamanca, and Playa d'en Bossa. And while all beaches in Ibiza are gay-friendly, Ibiza Town is around a 15-minute drive away from Playa Es Cavallet, Ibiza's only "official" gay beach.
---
Best places to stay in Ibiza for families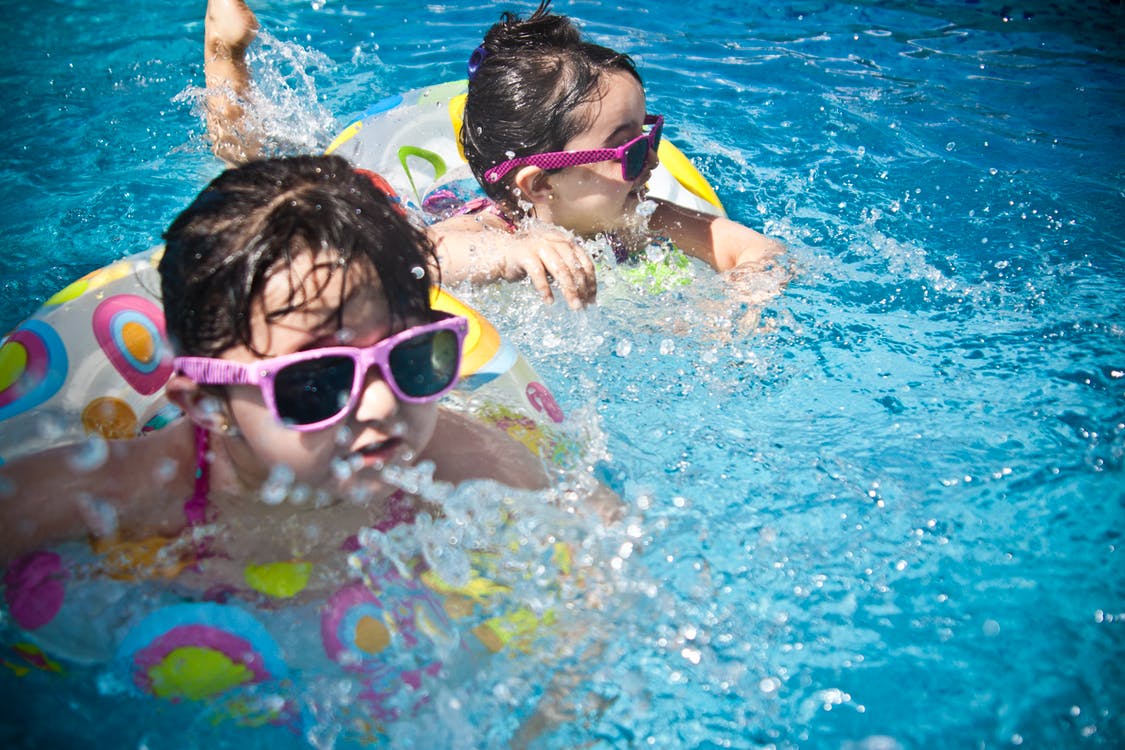 If you're heading out to the White Island with the family, you probably don't want to be bothered by loud, excited clubbers late at night. So here are the best places to stay in Ibiza if you're bringing the family.
Santa Eulalia is a fantastic location. The overall vibe is relaxed, and it's a good distance from superclubs and the excited, intoxicated crowds they attract. And, if you fancy seeing more of the island, you can catch a ferry to check out the beaches or even head out to Formentera, the neighbouring island.
Santa Eulalia is also about a ten-minute drive from Cala Llonga, a beautiful bay covered in soft sand and surrounded by cliffs. There are also plenty of bars and restaurants to keep everyone happy, and entertainment for the kids, such as a mini amusement park, trampolines and a playground. Moreover, the hotels in Santa Eulalia are child-friendly and more likely to have children's pools and slides.
---
Ibiza is a gorgeous island with amazing clubs, beautiful beaches, and so much more. But it's important to do your research so you know you'll be able to get your beauty sleep, party all night long, or stay close to the sandy white beaches. Whichever floats your boat. We hope this helped you figure out the best places to stay in Ibiza depending on what you'll get up to. Now go book that hotel!
---
---
Check out our What's On Guide to discover even more rowdy raves and sweaty gigs taking place over the coming weeks and months. For festivals, lifestyle events and more, head on over to our Things To Do page or be inspired by the event selections on our Inspire Me page.