Heading over to the White Island for the first time? (if so check out our beginner's guide before you scroll down) Or perhaps you're an Ibizan veteran? Whilst knowledge of the best clubs, the best bars, how to do it on a budget, and when to go and how long to stay for is vitally important (Check out each of our guides in those links to brush up on your knowledge), no matter how much experience you have, it's essential to choose the right accommodation to ensure you have the best time full of Balearic beats and breathtaking bassy bashes. Plus, if you're one of the many looking to party, you not only need to be aware of the best places to stay in Ibiza, but also where the best party hotels in Ibiza are.
There are even Ibiza clubbing hotels, meaning your favourite (or soon-to-be favourite) clubs have their own hotels, granting you free entry to many of their club events. See how important it is to know where the best party hotels in Ibiza are before choosing? Anyway, let's get stuck in. Here are the best party hotels in Ibiza
Where: Ibiza Rocks Hotel, Carrer de Cervantes, 27, 07820, Sant Antoni de Portmany,
Why here: free entry to all Ibiza Rocks events, enjoy events from your balcony
Ibiza Rocks is possibly the most famous of Ibiza's clubbing hotels and is located in San Antonio. San Antonio is a bit quieter compared to Playa d'en Bossa but it's still incredibly vibrant and full of clubs such as O Beach, Eden, and, of course, Ibiza Rocks. The hotel is home to the wildest pool parties with music by impressive names such as Becky Hill, Joel Corry, and Nathan Dawe in 2023, as well as their unique run of rappers like Arrdee, Aitch, and Headie One. As the price of the room includes entry to all Ibiza Rocks events, this hotel is easily one of the best party hotels in Ibiza.
Find tickets for Ibiza Rocks events - here
---
Where: Playa d'en Bossa 10, 07817 Sant Jordi Ses Salines
Why here: close to lots of major clubs, free entry to Ushuaia events
Ushuaia is easily one of Ibiza's best and most well-known clubs. So if you're a clubber who's fortunate enough to have some cash to splash, allow us to introduce you to one of the best party hotels in Ibiza. Luxurious through and through, The Ushuaia Hotel is known for its incredible views, its style, and, of course, the club (if you want to read our comprehensive guide to all the 2023 events, click or tap - HERE). Located in Playa d'en Bossa, you couldn't be closer to the action with clubs Hi, Octan, and Swag on your doorstep. Expect world-class DJs and all the bars, restaurants, and pools you could need.
Find tickets for Ushuaia events - here
---
Where: Platja d'en Bossa, s/n, Sant Jordi de ses Salines, 07817
Why here: close to the action, entertainment such as live music
If you're looking for the best party hotel in Ibiza, look no further than the Hard Rock Hotel. With such a name, you'd expect a rowdy atmosphere, and that's exactly what they promise. This hotel, situated next to Ushuaia, is slap bang in the middle of the action in Playa d'en Bossa. Many of Ibiza's best nightclubs are in the area and, of course, it's close to the beach. Perfect for those who might need a break from 24/7 electronic music, Hard Rock Hotel has live music and a spa so you can freshen up before hitting the strip for another night of carnage.
---
Destino Pacha Ibiza Resort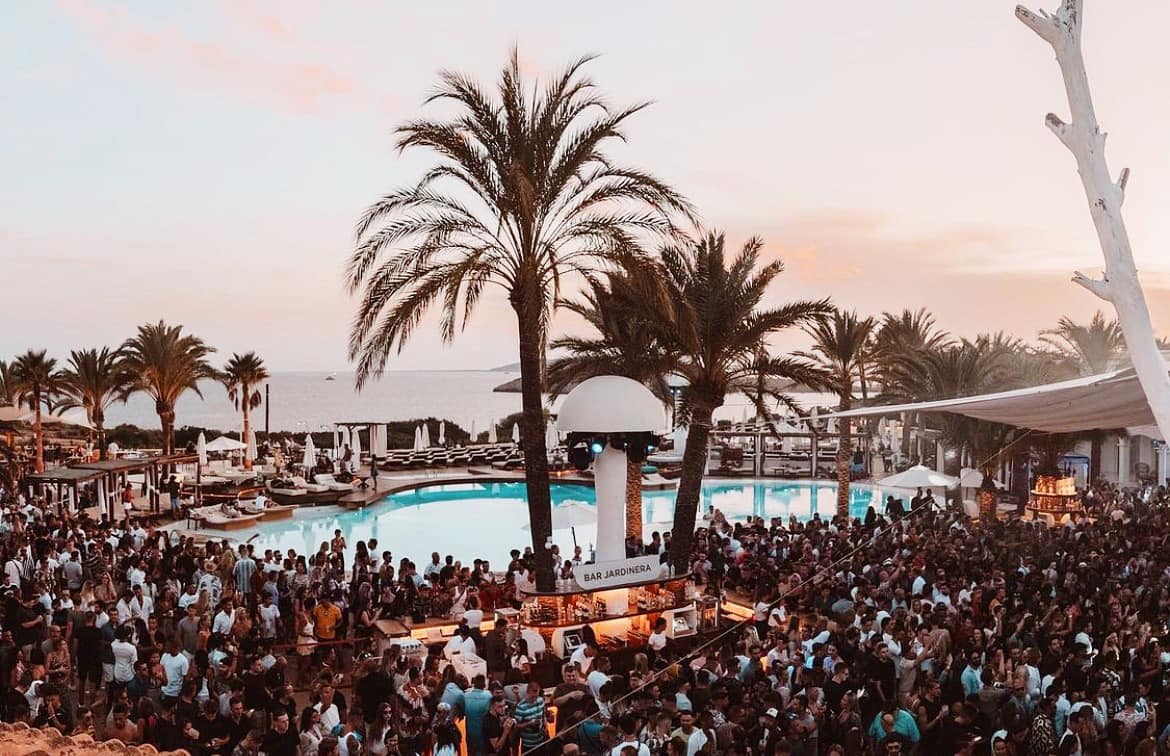 Photo: Destino Pacha on Facebook
Where: Avenida Cap Martinet S/N – 07819, Sta. Eulalia del Rio
Why here: free entry to Pacha, live DJs, impressive restaurant
How could we discuss Ibiza clubbing hotels without mentioning this bad boy? Self-described as "the ultimate adult playground", Pacha's Destino Resort is as beautiful as it is fun. At this legendary hotel, you can expect DJs, a cherry-shaped pool, top-notch international food, lethal cocktails, and that electric party atmosphere - basically, everything you expect to find in one of the best party hotels in Ibiza. If you're a party animal, booking your stay at Destino Pacha Resort is a great choice. With free entry to Pacha's club included, it's a steal.
---
Pikes Ibiza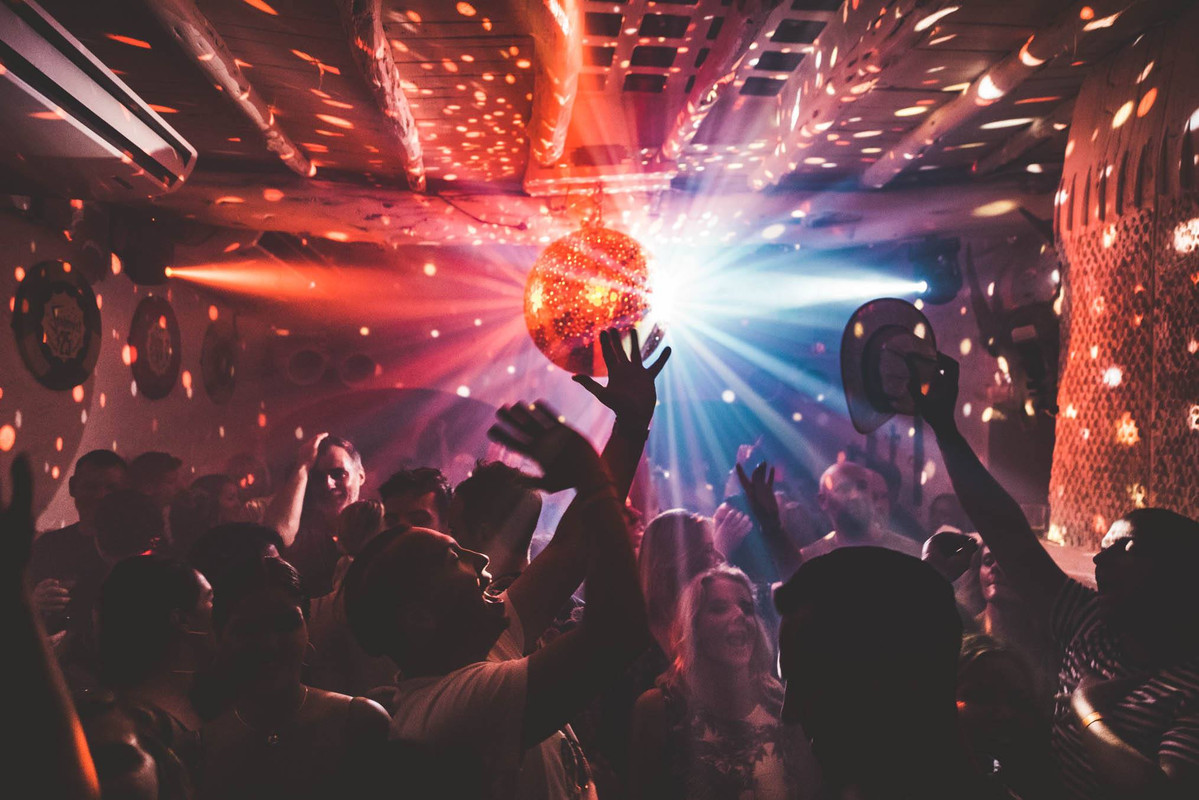 Photo: Pikes on Facebook
Where: Cami Sa Vorera, Sant Antoni De Portmany, 07820
Why here: a legendary piece of Ibiza history, held onto those hippy Ibiza vibes
Pikes is a multi-award-winning Ibizan institution that has long been recognised by many as the best party hotel in Ibiza. There aren't many Ibiza clubbing hotels that are as historic as Pikes. This glorious hotel has welcomed many famous guests, including Freddie Mercury of Queen, Grace Jones, and Wham!, who shot their music video for Club Tropicana there. Nowadays, the hotel maintains its authentic hippy personality with its super relaxing atmosphere. Anyone who considers themselves a huge Ibiza fan must stop by at Pikes at some point.
---
Where: Playa den Bossa, 07817 Sant Josep de Sa Talaia
Why here: entry to Bora Bora Ibiza beach club, close to the action, historic aparthotel
Another venue with lots of history in Ibiza, the Bora Bora beach club opened back in 1982 before creating the aparthotel that would later be described as a place where the party never stops. If that didn't win you over, guests are granted private access to the iconic Ibizan beach club of the same name, Bora Bora Ibiza. Close to the action, free entry to the beach club, how could you say Bora Bora apartments isn't one of the best party hotels in Ibiza?
---
Jet Apartments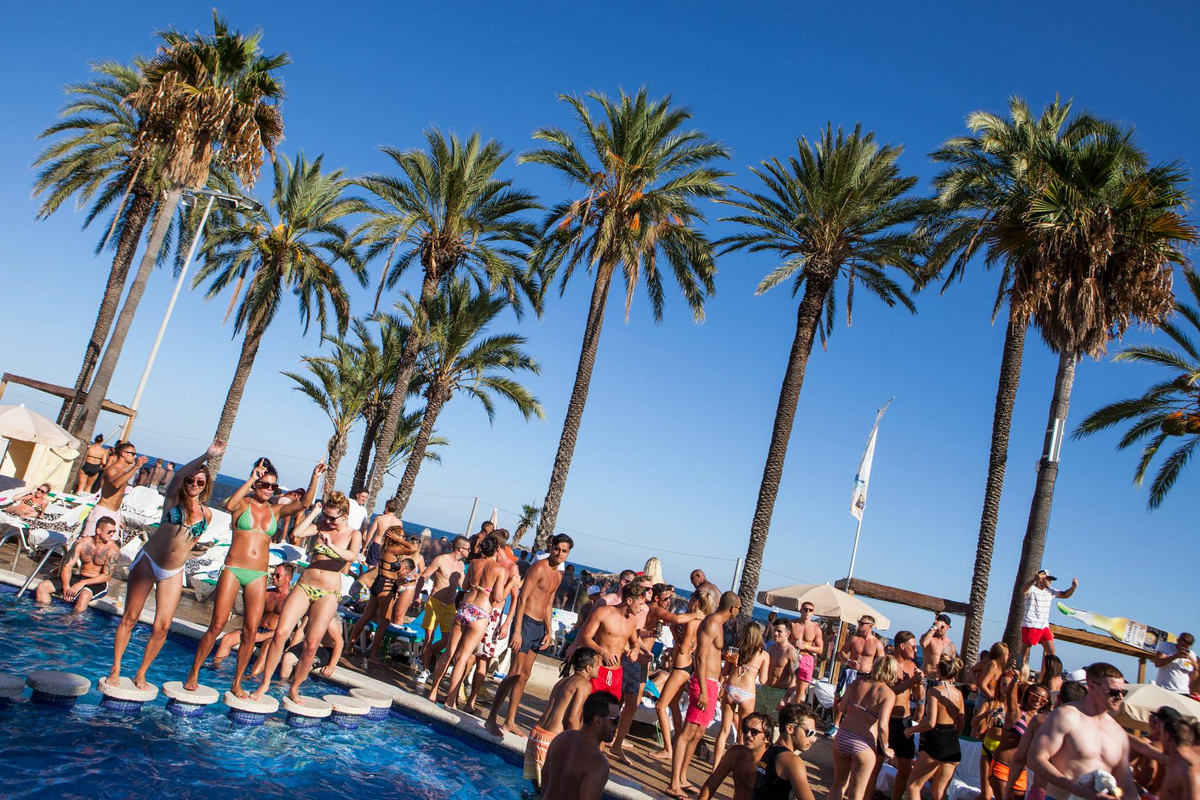 Photo: Jet Apartments on Facebook
Where: Ctra. de Platja d'en Bossa, s/n, 07817 Eivissa
Why here: budget options, close to the clubs
If you need to watch your spending but still want to have the time of your life, Jet Apartments is probably one of the best party hotels in Ibiza thanks to their budget rooms. Not only are the rooms easier on your wallet, but the aparthotel also hosts free pool parties daily and is incredibly close to the best clubs in Ibiza, such as Ushuaia and Hi. Jet Apartments is also two minutes from the beach and has a bar and restaurant. It ticks every box!
---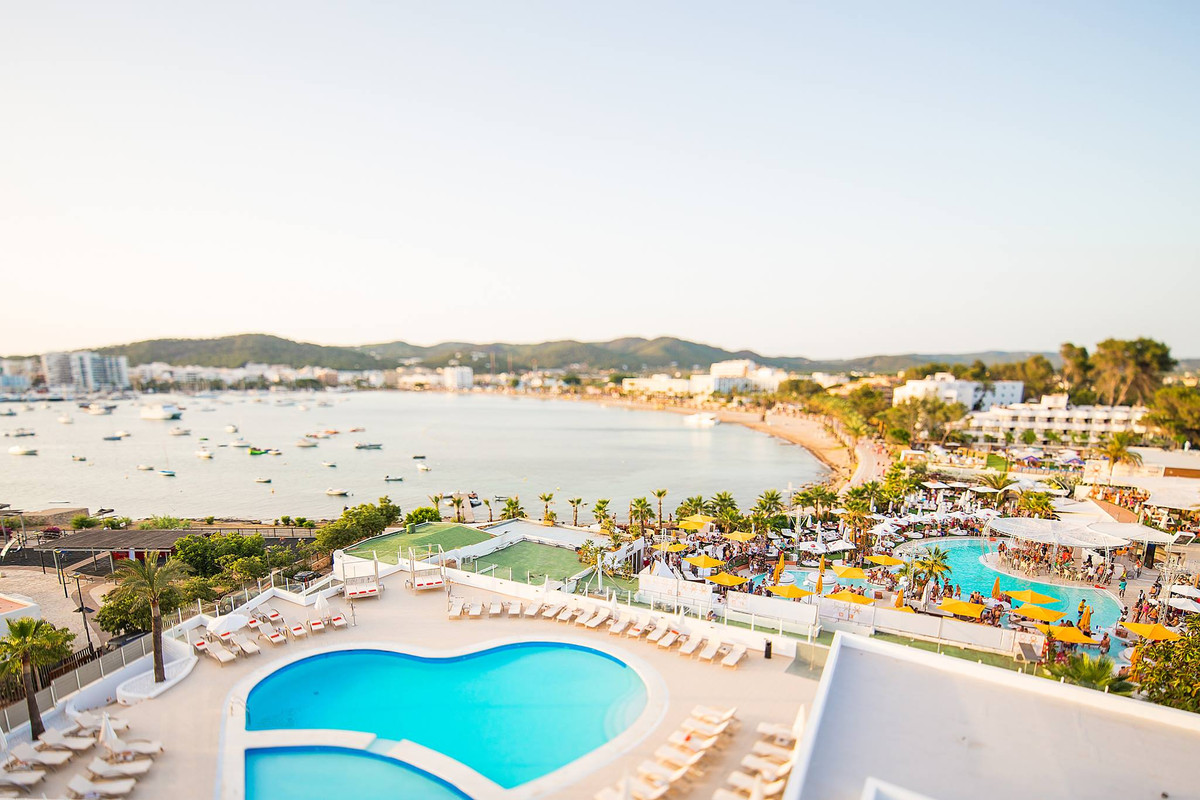 Photo: Ocean Beach Hotel on Facebook
Where: Carrer de la Bella Vista, 1, 07820 Sant Antoni de Portmany
Why here: private entry to O Beach, balconies
THB Ocean Beach grants guests private entry to the amazing O Beach, one of Ibiza's best beach clubs. There are also lots of pool parties, DJs, and more to create the perfect environment for both parties and relaxation. A solid choice for those who love to get on it but might find Playa d'en Bossa overwhelming, Ocean Beach is the best party hotel in Ibiza where you can still get your beauty sleep and enjoy some relaxation.
Find tickets for Ocean Beach events - here
---
As a massive party island, there are so many Ibizan clubbing hotels to choose from, but our picks are really tough to beat. As the best party hotels in Ibiza, you can expect non-stop tunes, like-minded seshers, lots of late nights, and plenty of clubs on your doorstep. Strap in because it's about to be a mad one!
---
---
Check out our What's On Guide to discover even more rowdy raves and sweaty gigs taking place over the coming weeks and months. For festivals, lifestyle events and more, head on over to our Things To Do page or be inspired by the event selections on our Inspire Me page.


Header image: Ibiza Rocks on Facebook