Saturday 30th of September wasn't exactly the most pleasant of days. It was cloudy, grey, and the sky couldn't seem to quite decide if it wanted to pelt it down or keep spitting. But those with a ticket for The Warehouse Project's Welcome To The Warehouse party were destined to have a cracking day, regardless of the Mancunian weather.
Kicking off at 4pm with an incredibly strong lineup packed with festival headliners, Ibiza veterans, and cult favourites, choosing who to see on such a strong lineup wasn't easy but we all just about managed.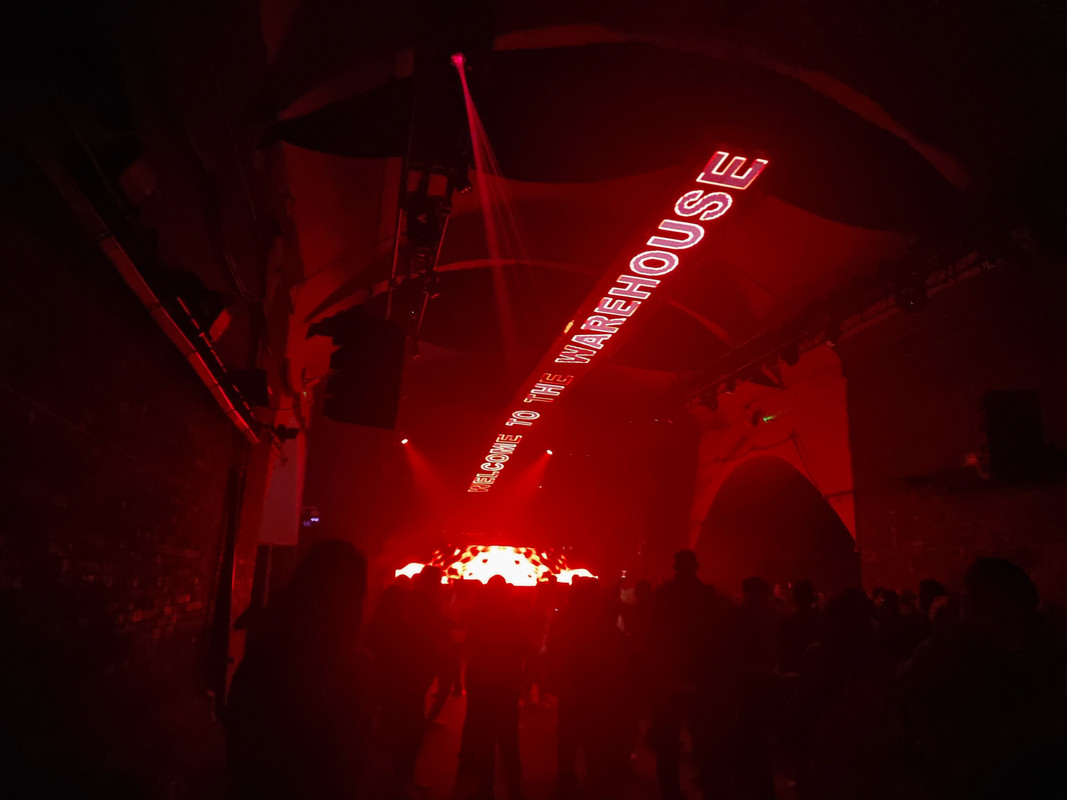 Surusinghe's Archive set was a fantastic way to wake up and get the blood pumping. Blazing through a set of reggaeton-laced breakbeat and techno, the bass was so intense that clubbers could feel their clothes vibrating. With a unique sound and loads of energy - she was bouncing from start to finish - we wouldn't be surprised if we saw her in the Depot in a year or so.
Back over in the Depot, Ross From Friends had attracted a pretty impressive crowd that just kept getting bigger who were all dancing in front of the huge hypnotising visuals on the screen behind him.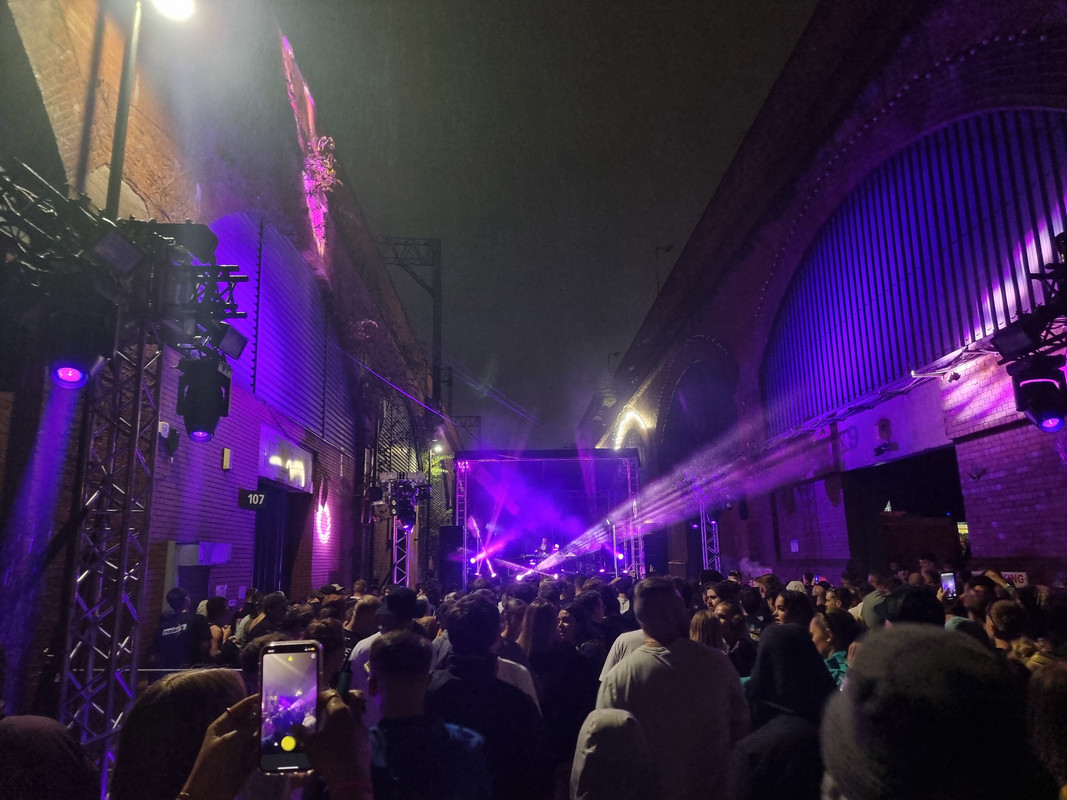 The only outdoor stage, Temperance Street, was packed out shortly after La La stepped on stage to the point where it was a bit of a struggle squeezing through from the Archive. Everyone adored every track she played. And, typically, it started raining. But the crowd didn't care. In fact, almost in unison, they all put their hoods up and went harder, offering a chorus of oohs at each funky drop. Prospa was another artist on that stage whom people were happy to get damp for. The duo brought pure ravey energy with upbeat tunes, breeding positive energy amongst the crowd.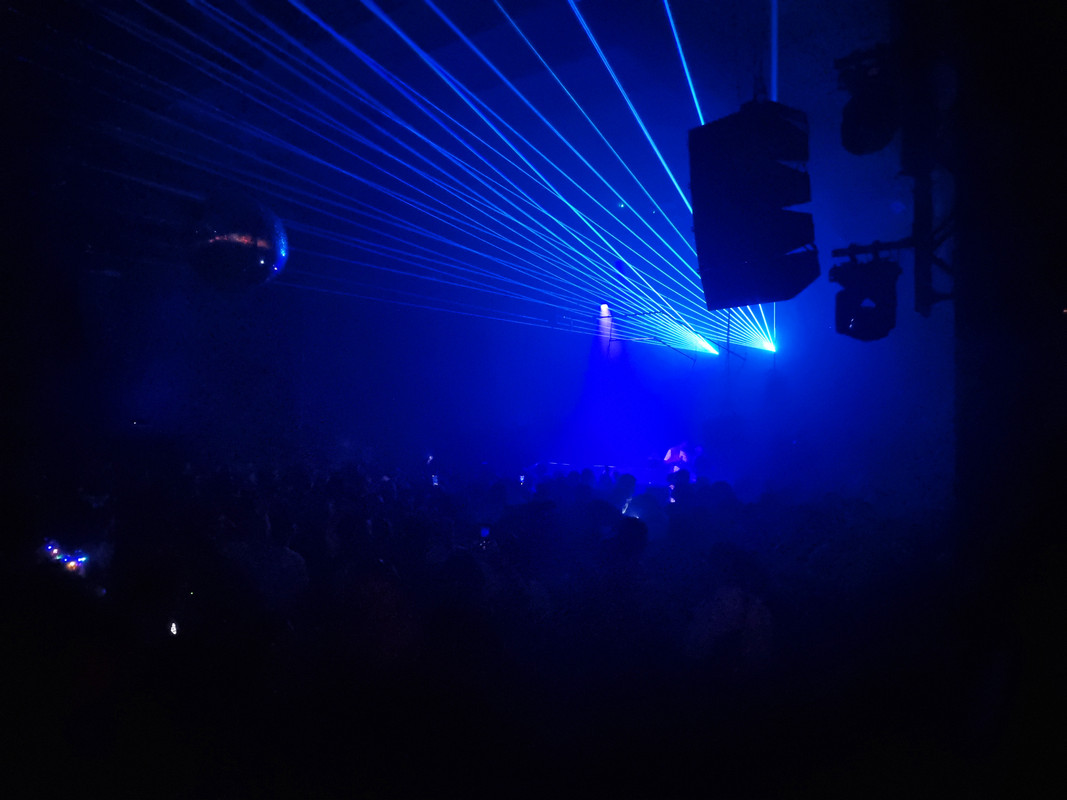 Saoirse's arrival at 8pm saw the Concourse's sound shift to something a bit more experimental, mixing a few genres into her set as the disco ball sent lasers in every direction and the hexagon-shaped light feature above the decks had attendees in awe.
If, by this point, you weren't sweaty, Peach, with her heavier selections, fixed that for you. With many artists at this point leaning towards more experimental sounds, Peach's set was more dance-driven, with everyone from the front to the back to the VIP platform behind her all going mad. Sonically harder still, X CLUB. had people on their mate's shoulders in the Archive, seemingly moving in slow motion under the madness of the flickering strobes.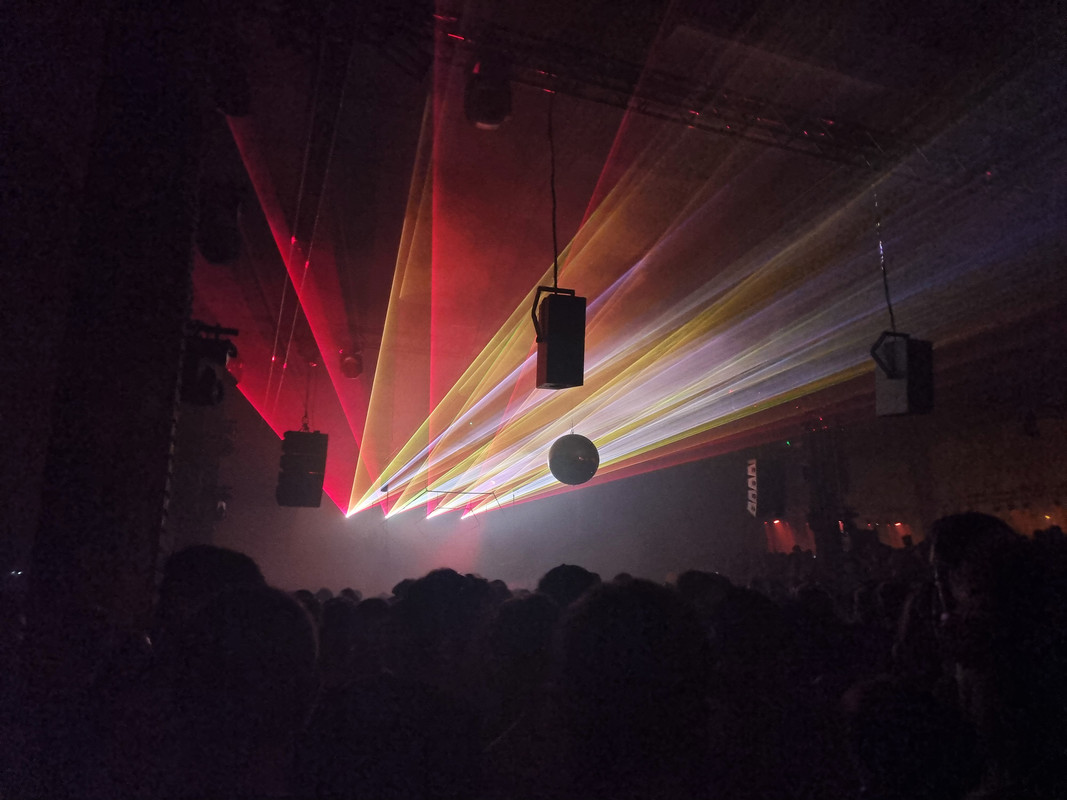 Star and Garter had an almost permanent entry queue from around 9pm. While a little frustrating to those eager to get in, it's a testament to the strength of the lineup and the atmosphere in there with Not Bad For A Girl causing chaos, prompting attendees to stand on the seats, cooling themselves down with makeshift fans including the site map that had been handed out on entry.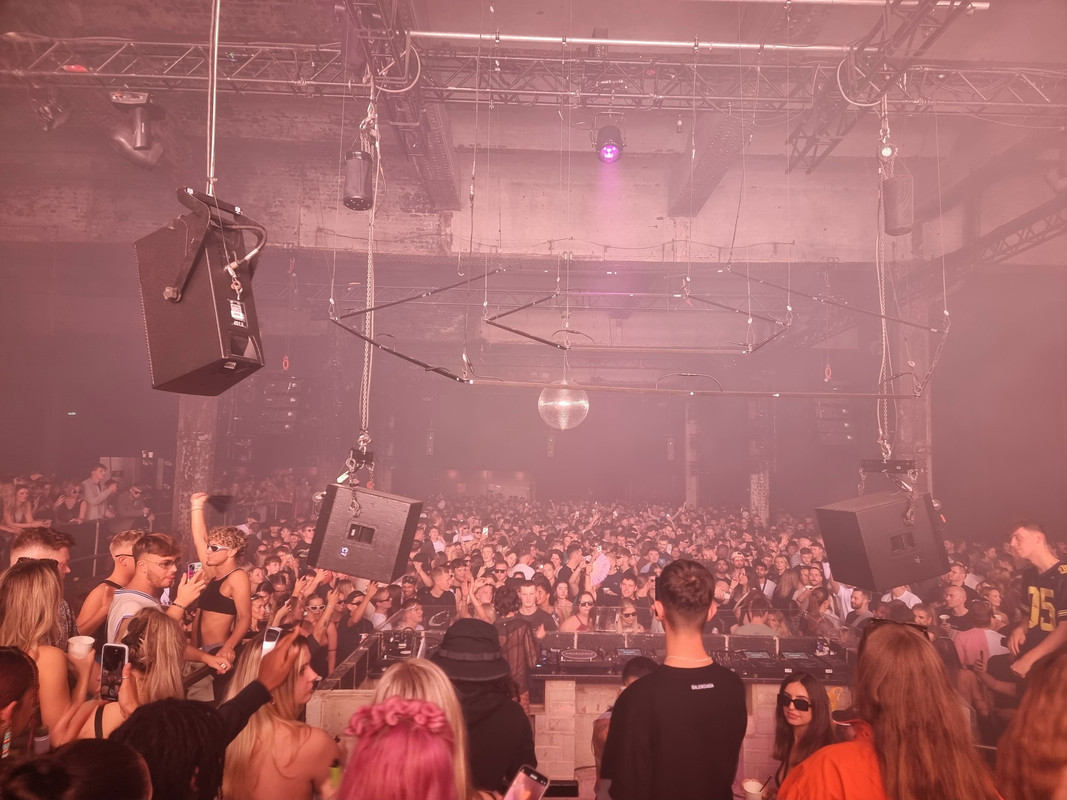 The artists who seemed to draw the biggest crowds of the evening were KETTAMA and Ewan McVicar, both in the Concourse. KETTAMA blasted through his set, throwing countless samples and sounds into trippy tracks like he'd drank five cans of Redbull. If you were on the platform behind the decks, your feet probably tickled from the bass vibrations.
McVicar stood beside him before stepping up to the decks, receiving a huge applause before launching into a heavy set, throwing in Out Of Space by The Prodigy, which everyone of course sang along to like their lives depended on it.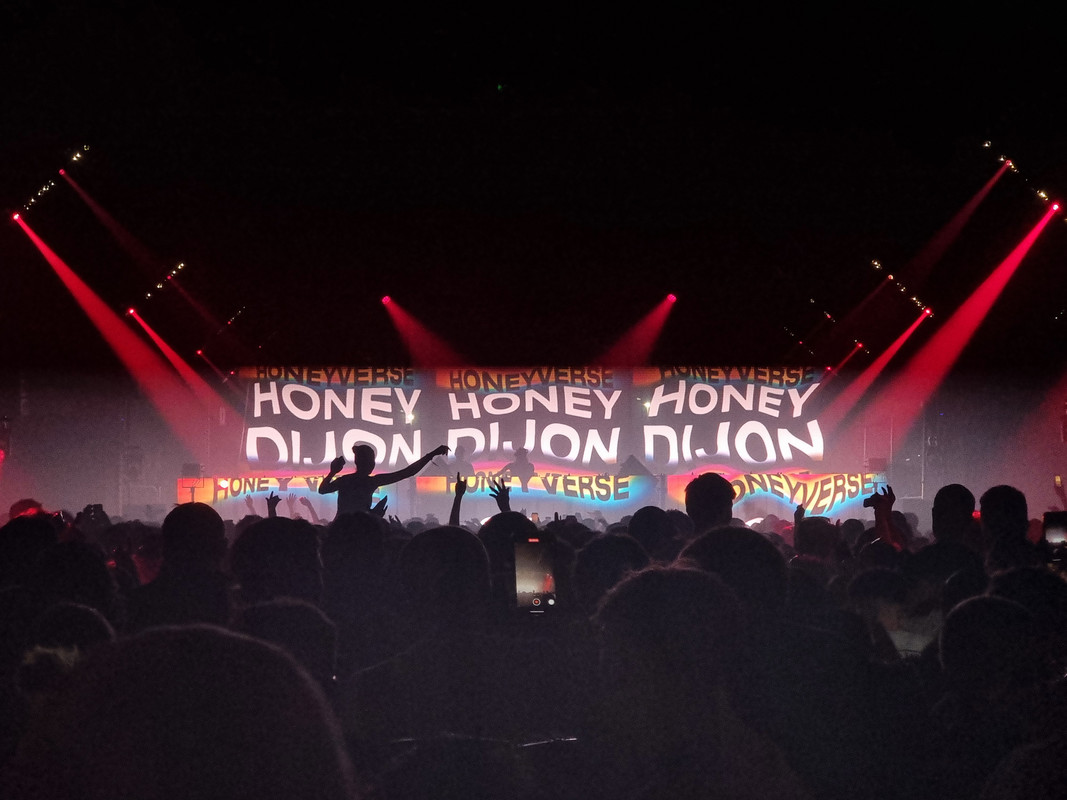 Meanwhile, the Depot, which saw performances from Mella Dee, Job Jobse, The Blessed Madonna, Honey Dijon, and Mall Grab, featured the best visuals of the night, complimenting each track with animations, logos, and bright colours.
The crowd poured out onto the street exhausted and beaten but with a collective aura of pure joy at 4am. Another blinder of a night in the disused railway yard had come to a euphoric close. Until next time…
The Warehouse Project season has just begun. Click or tap here to find all upcoming WHP events and secure your tickets before they're gone.
---
Check out our What's On Guide to discover more rowdy raves and sweaty gigs taking place over the coming weeks and months. For festivals, lifestyle events and more, head on over to our Things To Do page or be inspired by the event selections on our Inspire Me page.