As the sun beats down without a single cloud in sight, it fills us with energy and a certain restlessness - a need - to do something to celebrate the fleeting good weather.
We feel you. So we thought we'd help out by collating a list of the best things to do in Edinburgh in the summer so you can enjoy every moment of the season. Check them out below.
Attend a music festival or gig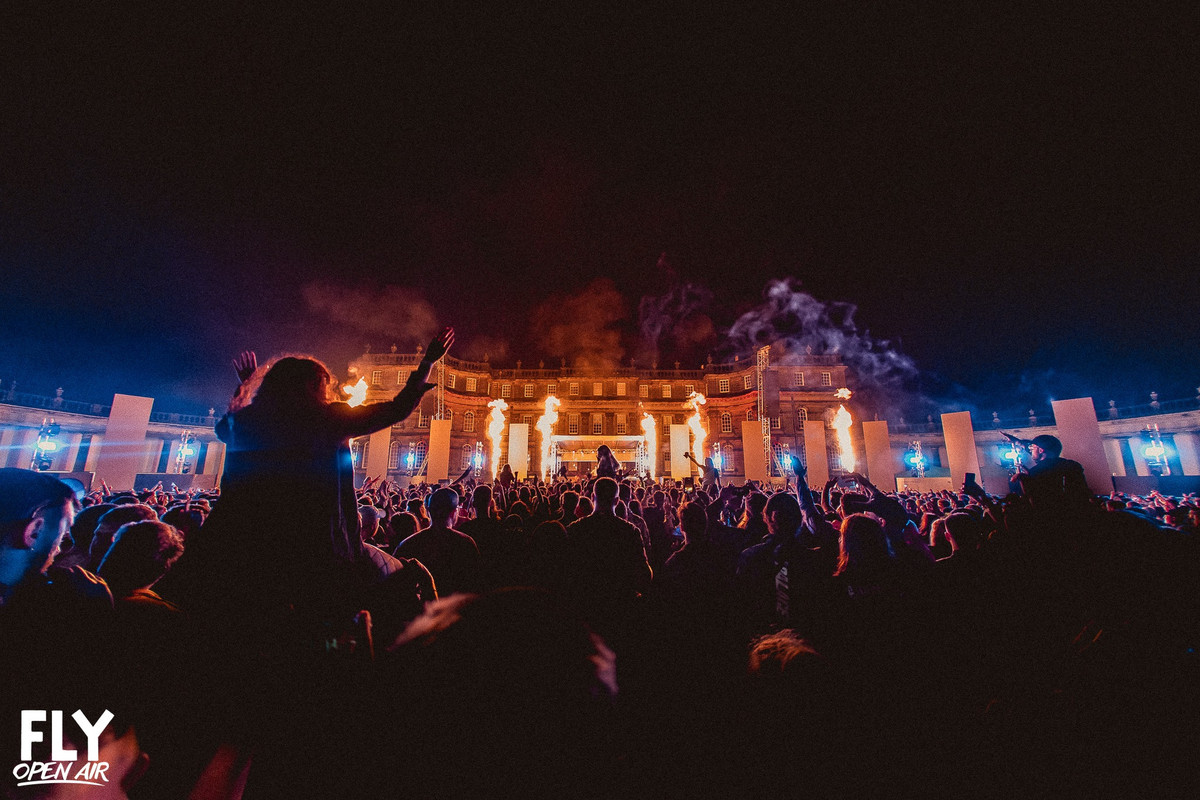 Photo: FLY Open Air on Facebook
Edinburgh has so many unreal festivals, and the crowds are always on point. With this in mind, there really is no better thing to do in Edinburgh in the summer. It's time to find a festival or gig to look forward to.
FLY Open Air is definitely one to watch, showcasing the best names in electronic music at the breathtakingly beautiful Princes Street Gardens. Another cracker is RMN.BTS Presents Perspective, an all-day party with a vinyl stall, food trucks, and all the party vibes in the world.
Alternatively, the Edinburgh Festival Fringe and Edinburgh International Festival will be going down in August. Both of which are brilliant, attract huge crowds, and have stellar reputations.
Find tickets for festivals and gigs - here
---
Cool off in Jupiter Artland's pool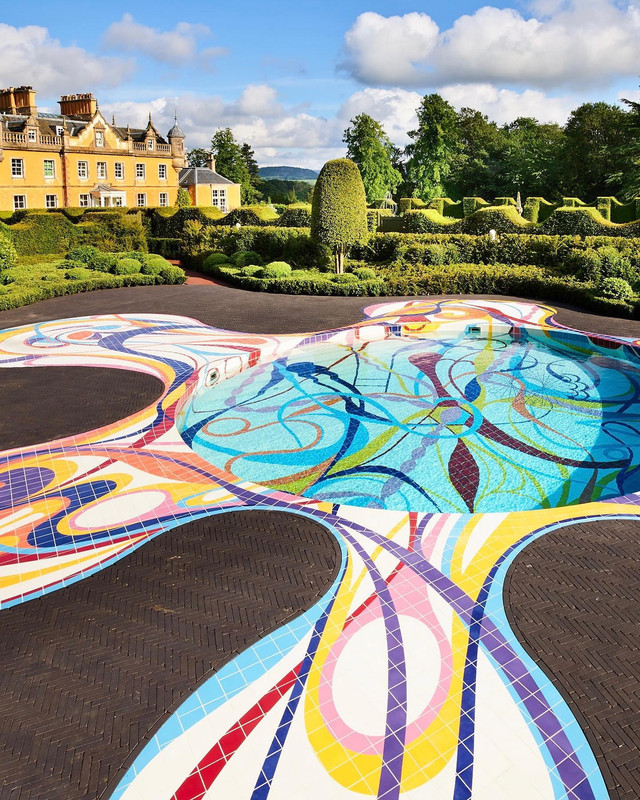 Photo: Jupiter Artland on Facebook
We recommend saving this one for a day so hot you think you might be melting. If you journey out of Edinburgh a bit, you'll find Jupiter Artland, a sculpture park filled with art. From Mon-Wed, you can escape the relentless heat by booking a slot in their pretty, artistic pool. While you're there, you can also enjoy the sculptures and art in the park!
Find tickets for family-friendly events - here
---
Enjoy the sun with the help of breath taking views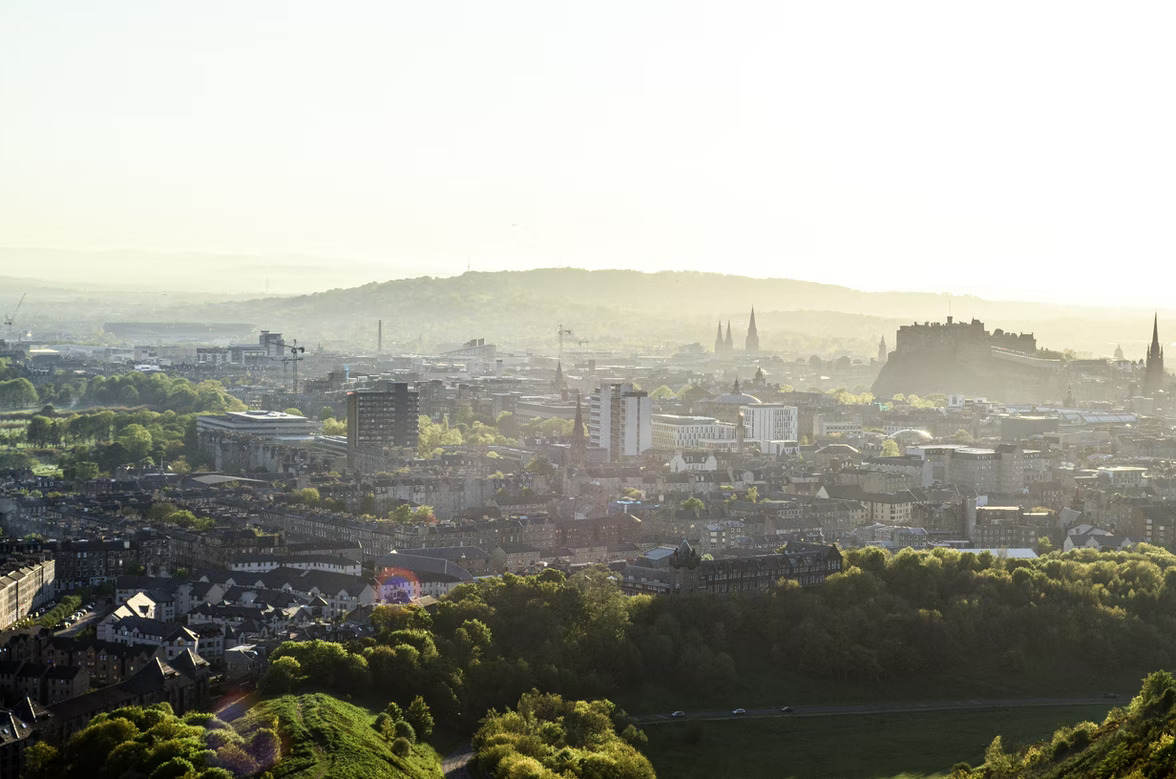 Photo: Evy Prentice on Unsplash
As Edinburgh is a naturally stunning city, there are awe-inspiring views left, right, and centre. But if you're looking for something a bit different, Arthur's Seat offers shockingly beautiful views of the city. You can even choose your route to make the journey up easier or more challenging. If you aren't in the mood for a hike in the hot weather (fair play), Calton Hill is the perfect substitute, taking around 5 minutes to climb (or you can drive up), while still offering great views.
---
Devour delicious treats at a food festival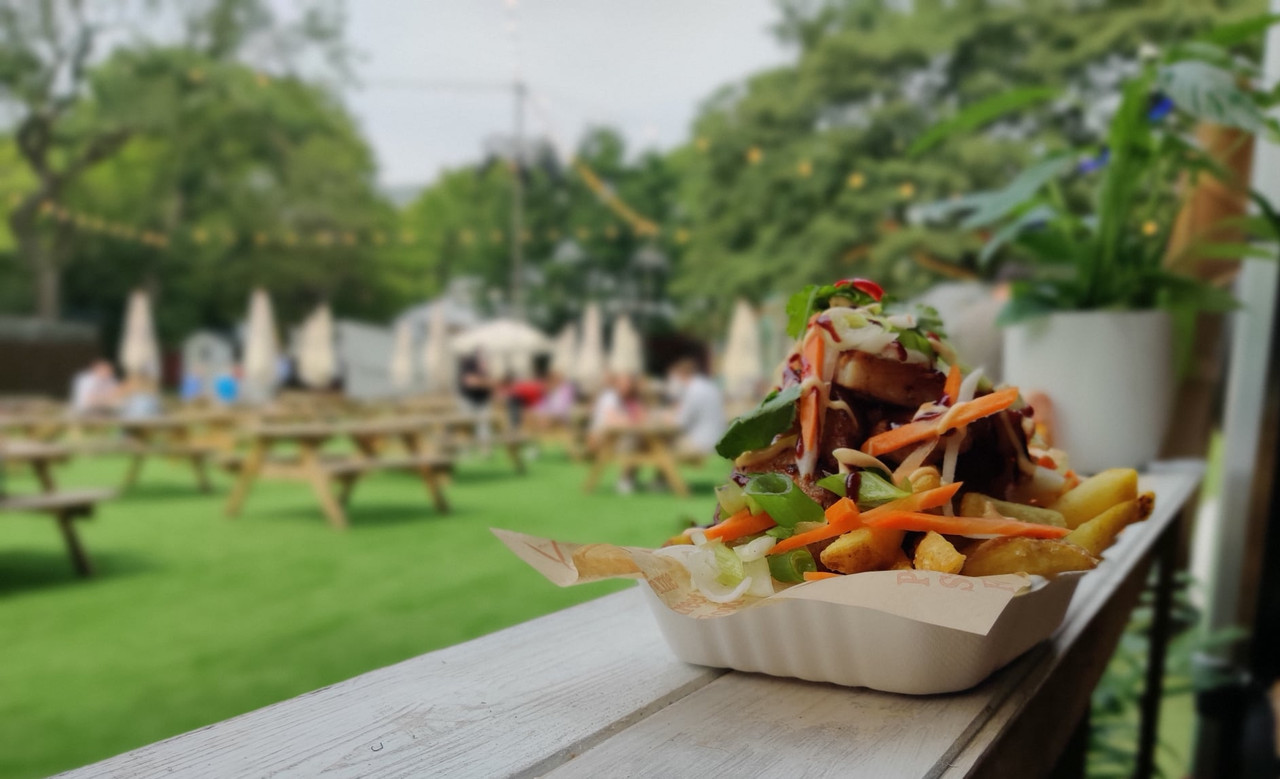 Photo: The Edinburgh Food Festival on Facebook
The feeling of biting into food that looks and smells so good it should be illegal is a feeling like no other. When it's warm out with summer vibes thick in the air, it's somehow a million times better. So getting stuck in at a foodie fest will always be one of the best things to do in Edinburgh in summer.
Foodies Festival is the biggest touring gourmet food fest in the UK. And you can catch it in Edinburgh this August with Michelin-starred chefs and MasterChef champs behind the stove. Another goodun is the Edinburgh Food Festival which will be arriving in George Square Gardens at the end of July.
Find tickets for food and drink events - here
---
Be one with nature at the Royal Botanic Garden of Edinburgh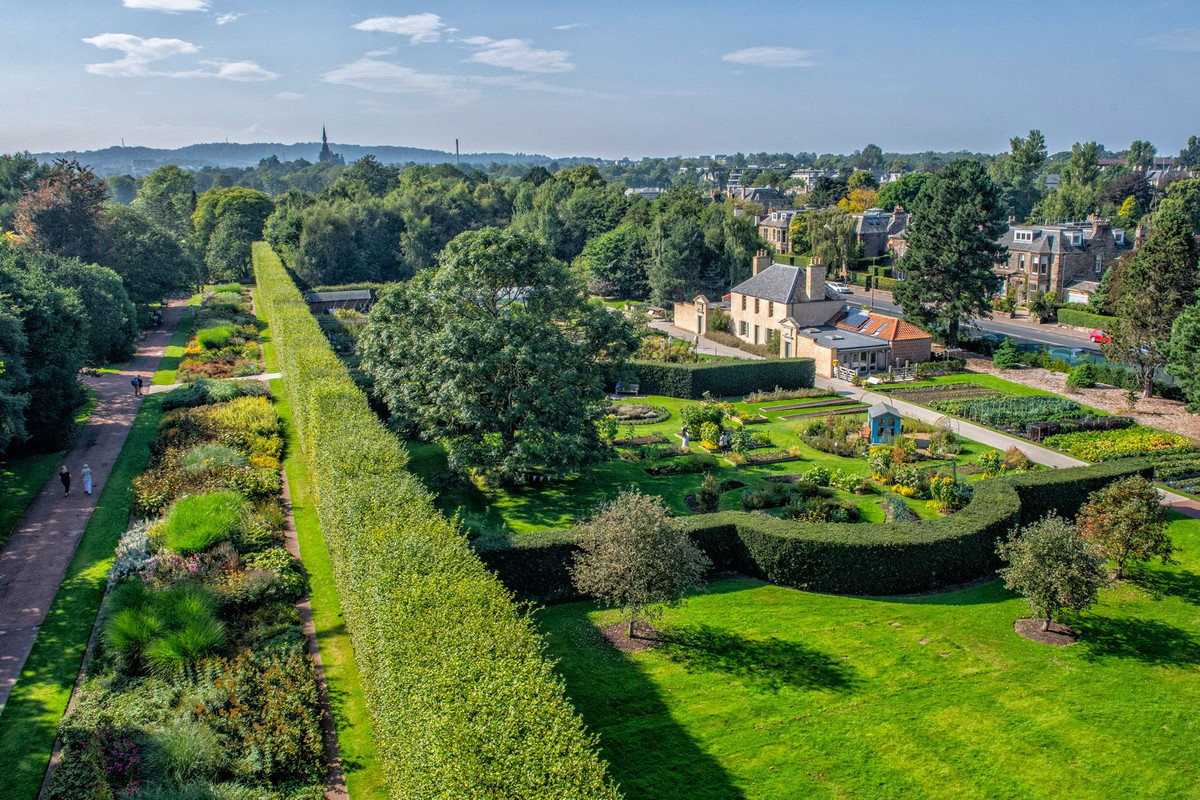 Photo: Royal Botanic Garden Edinburgh on Facebook
So long as you don't have aggressive hay fever, hanging out in nature on a sunny day feels revitalised. You breathe in the fresh air, appreciate the colours of the flowers and the trees, and feel grateful to get away from screens and the confines of being indoors. Since the gardens are beautiful, it's the perfect place to reconnect. And if you need a break from the sun, there's a library, events and more to escape to.
---
Cool off in a beer garden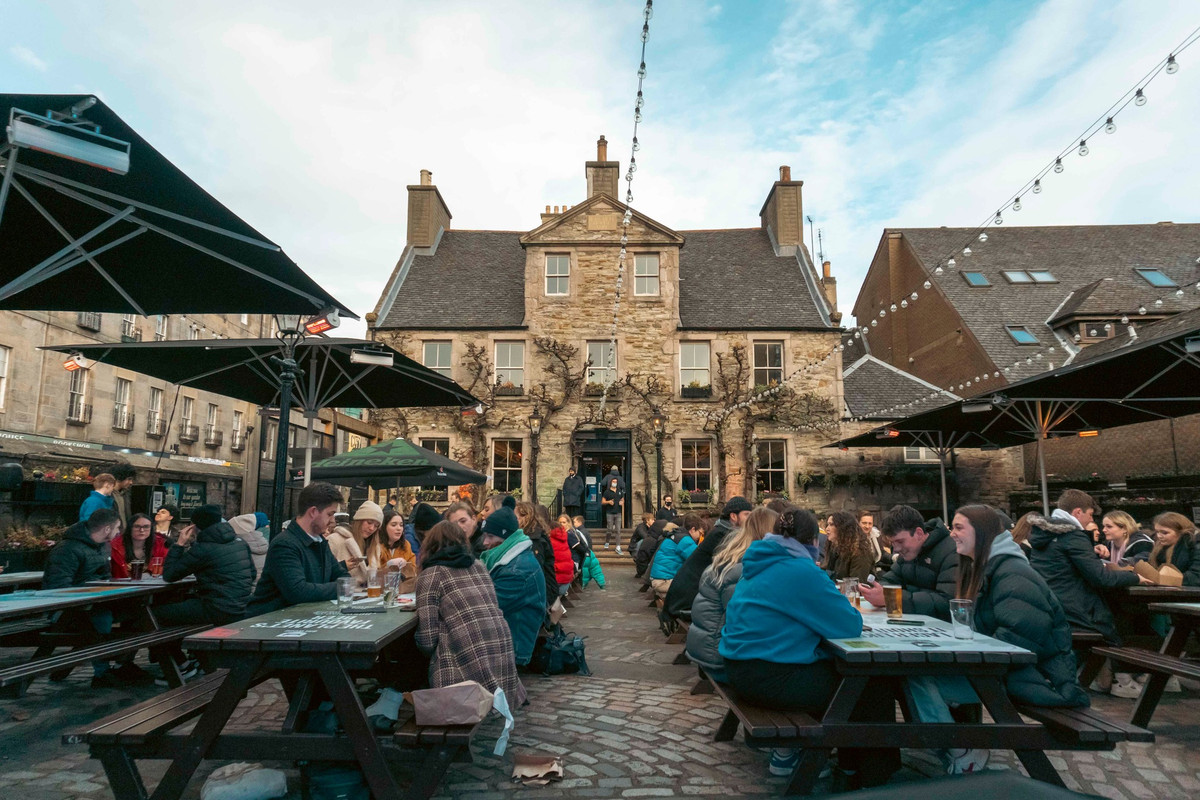 Photo: The Pear Tree on Facebook
Ah, the beckon of the beer garden once the sun begins to peek out from behind the clouds! It's a feeling we're all familiar with and one we're more than happy to indulge. Edinburgh is packed with lovely beer gardens, including the Cold Town House, The Three Sisters, The Pear Tree, and Bellfield Brewery. Call up your mates on a hot Saturday and meet them in a pub for some gentle, loving bullying and a catch-up.
Find tickets for bar and pub events - here
---
Visit Portobello Beach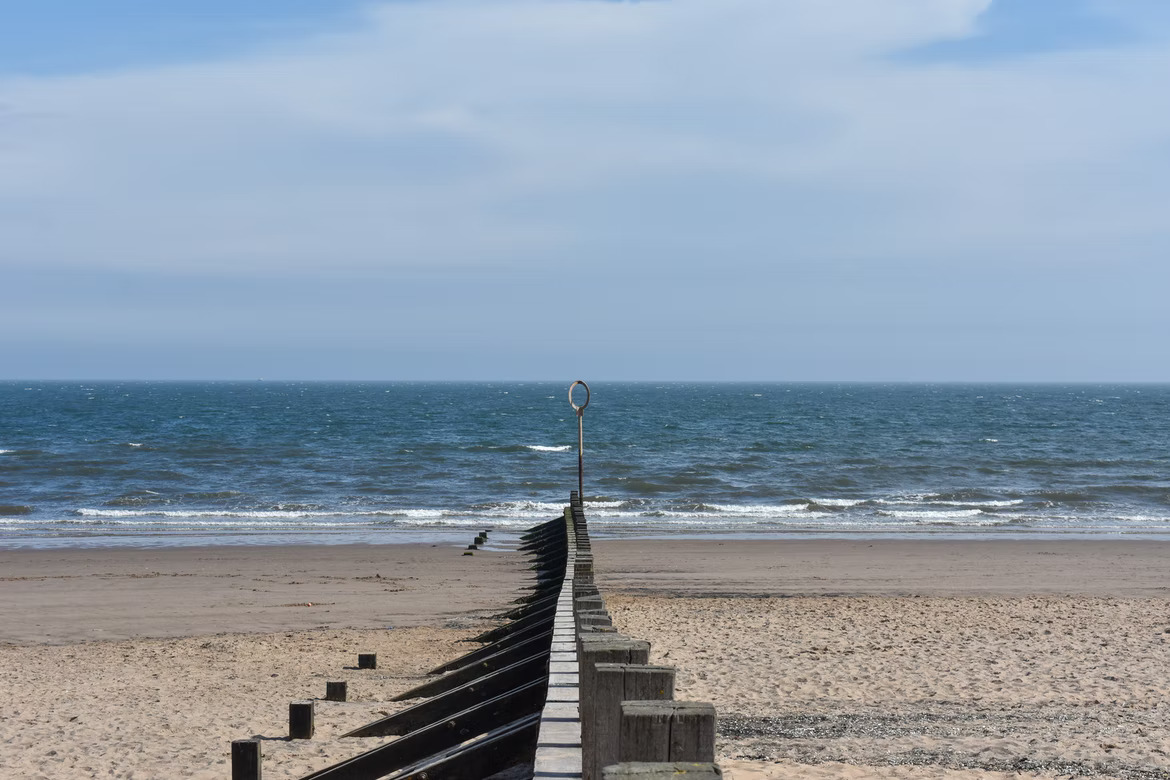 Photo: Callum Deas on Unsplash
It's summer, why wouldn't you hit the beach? Bring some snacks, a towel for sunbathing, sun cream (obviously), and maybe a few games like a footie, a frisbee, a bucket and spade, or one of those velcro paddles with a velcro ball. You know the one. The beach is a staple of summer, but one of the reasons we love it is the luscious breeze that stops you from feeling all sticky in the immense heat.
---
Check out Dean Village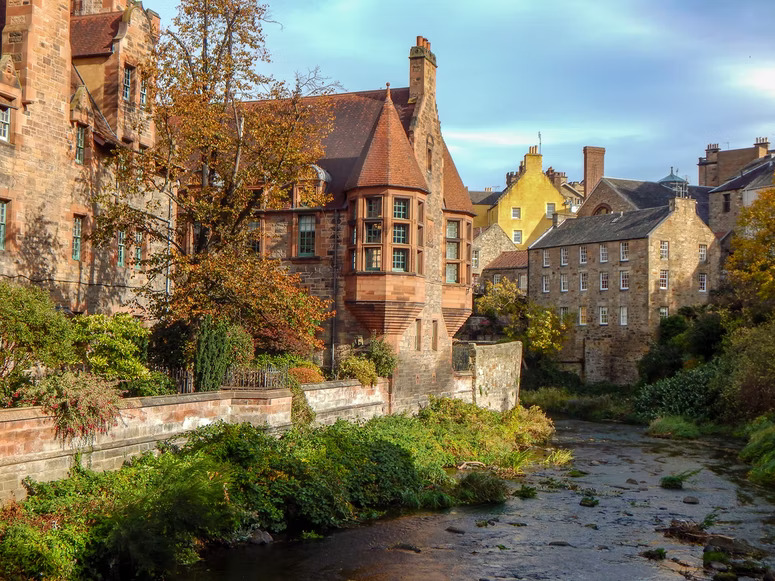 Photo: Clark Van Der Beken on Unsplash
The village is stunning at the worst of times, so when it's under the glorious summer sun, you can imagine the scenes. This scenic little village is tied together with greenery such as trees and bushes, the peaceful stream that looks lifted from a fairy tale setting, and quaint buildings. If you're the kind that thinks summer is for relaxing, Dean Village is the place to be.
---
Bust out the barbecue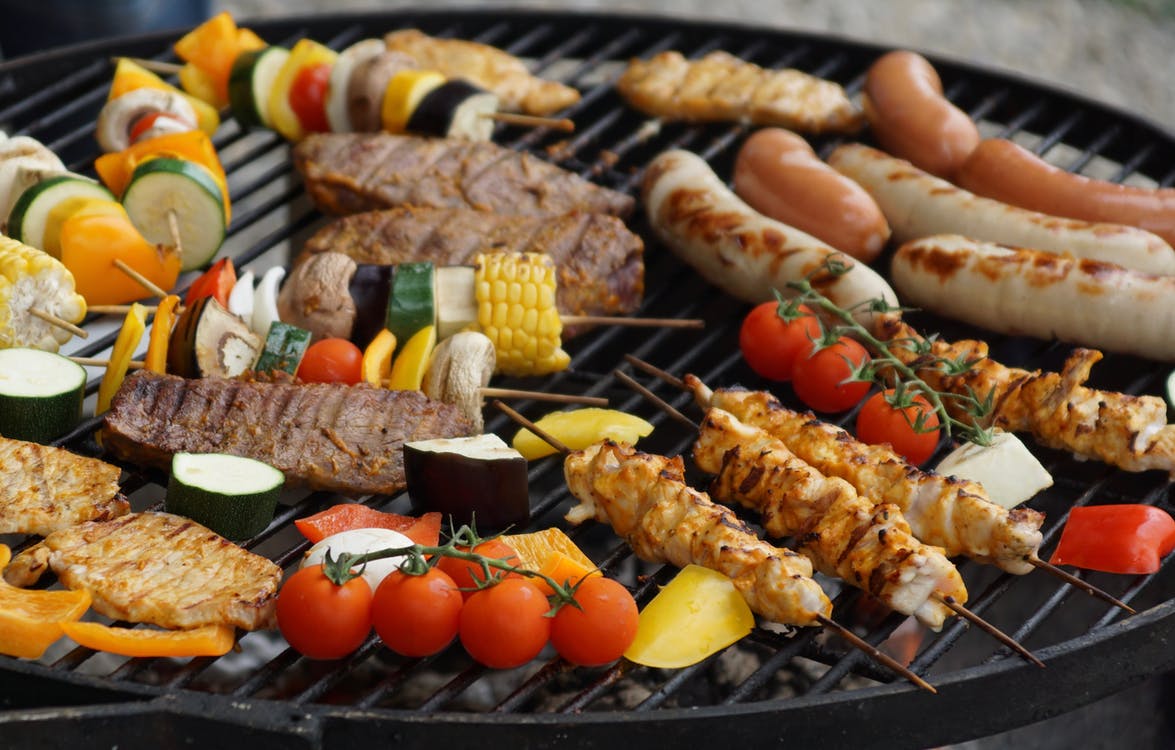 i only want to be with you poems
We all saw this one coming. It's the best thing to do in the summertime. Hands-down. Everyone loves a barbecue because it's delicious, the vibes are immaculate, and you can barbecue a million different foods so those with dietary requirements can get involved too. If you live in a flat, simply head out to a park (check if you can barbecue there first), bring a speaker, cans, and food, and you're golden.
---
Take a free guided tour at Edinburgh Castle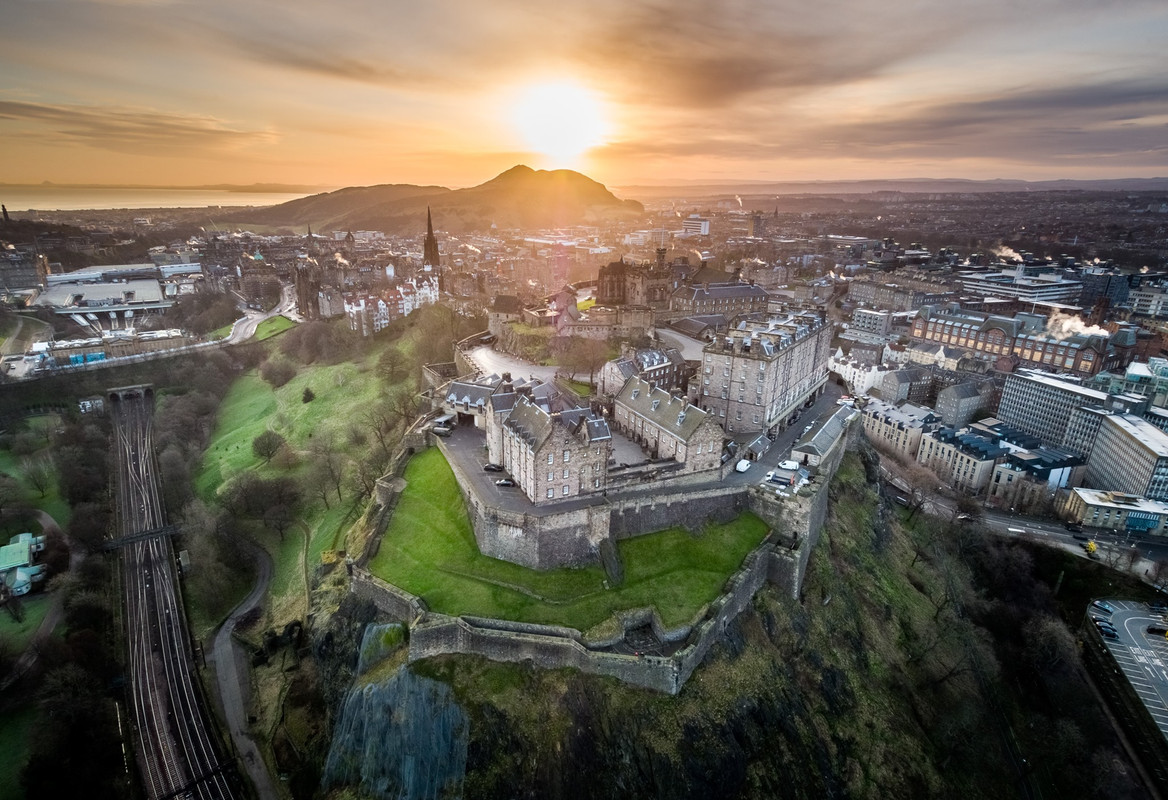 Photo: Edinburgh Castle on Facebook
One lovely day out is a tour around Edinburgh Castle. There are audio guides, an itinerary to follow, or you can just see where your curiosity takes you. You'll be diving in and out of the castle, catching glimpses of the sun without (hopefully) getting sunburnt. Get there before one o'clock for the firing of The One O'clock Gun (but don't expect it on a Sunday).
---
Check out your favourite film at an open-air cinema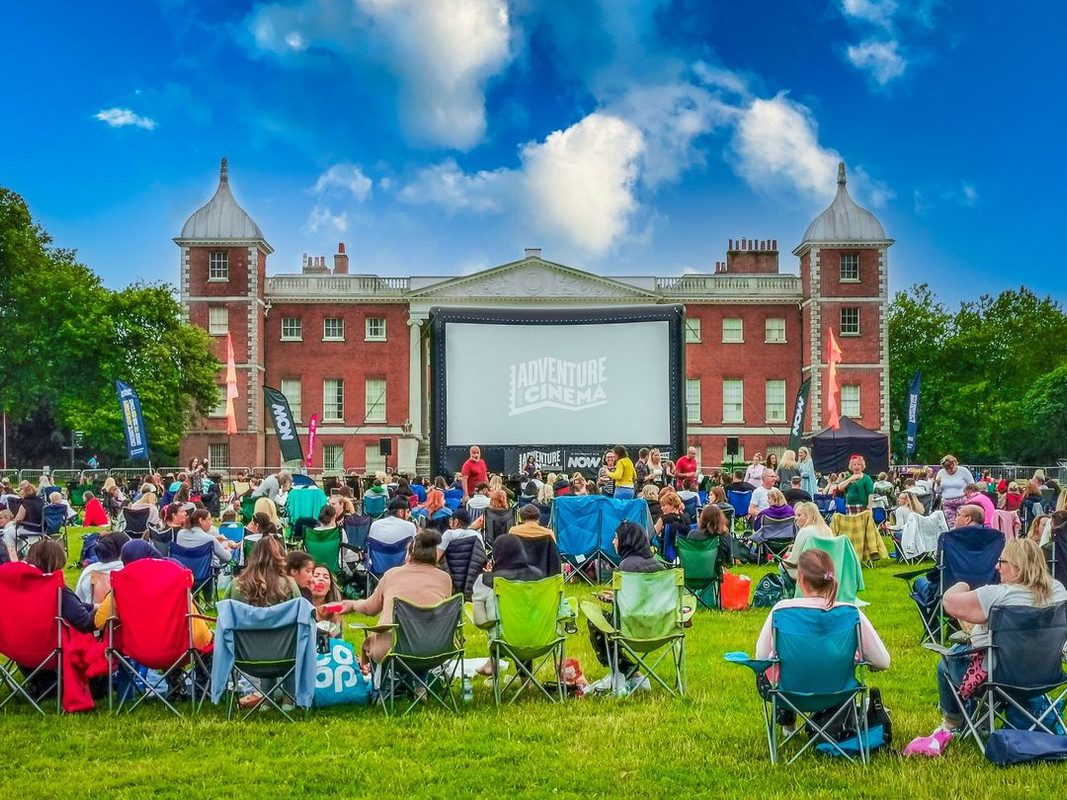 Photo: Adventure Cinema on Facebook
Open-air cinemas have been all the rage recently, and with summer around the corner, it's easy to imagine why. Picture curling up in front of your favourite film with so many snacks you can't carry them, a few mates, and a gentle summer breeze flowing through your hair. Sounds lovely, doesn't it? You can catch West Side Story, Mamma Mia!, or The Greatest Showman in August in Dalkeith Country Park. It'll be heavenly.
---
Eat your way through The Pitt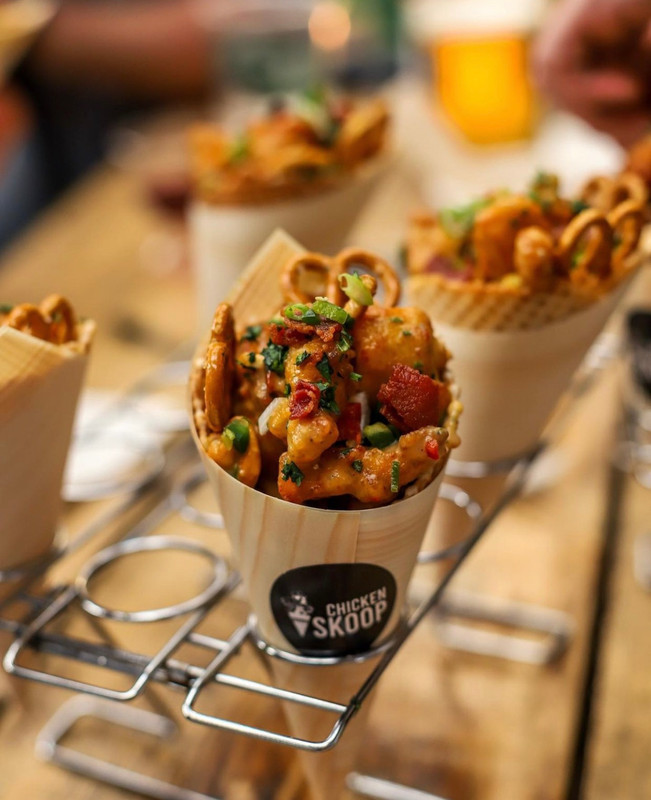 Photo: the pitt on Facebook
With live music and a beer garden, there's more to get up to in The Pitt than meets the eye. This award-winning street food market hosts DJs for you to enjoy as you tuck into a variety of foods, from fried chicken to seafood to vegan delights and naughty desserts. As an all-around entertainment venue with some obscenely delicious scran, how could you turn it down?
Find tickets for food and drink events - here
---
Cut some shapes at a club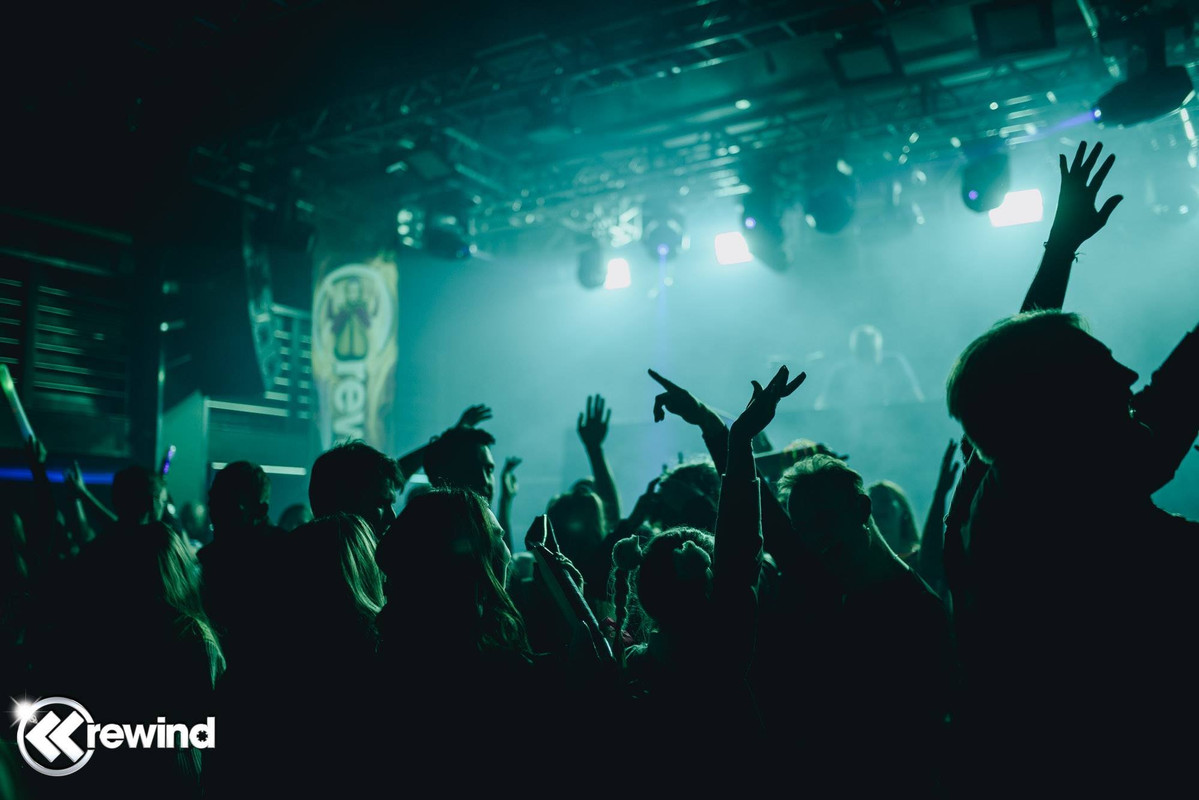 Photo: THE LIQUID ROOMS (Official) on Facebook
Shivering in the smoking area while you chat someone's ear off is great but definitely dampened by how bloody cold it gets. In summer, it's not an issue because it isn't cold. Walking home freezing because you missed the bus or train also isn't the best. But it's not so bad when it's warm. And so we conclude: summer is the best time for clubbing. So why not hit The Liquid Rooms, The Bongo Club, Sneaky Pete's or any the other club that guarantees a top night?
Find tickets for clubbing events - here
---
Have a picnic in The Meadows
Photo: Lee Chalmers on Unsplash
Or somewhere else. But The Meadows is just lovely. As you sit there, munching on tasty snacks and sipping a bev beneath the cherry blossoms, you'll wonder why you didn't do it sooner. And as your favourite summer tune begins as you lay back and close your eyes, you'll already be planning your next.
---
And those are the best things to do in Edinburgh in summer! With the summer sun invigorating us and making us eager to get out and have fun, it's a huge relief there's so much to do in Edinburgh. Now you know how you'll be spending your summer, get out there and have a killer time!
---
---
Check out our What's On Guide to discover even more rowdy raves and sweaty gigs taking place over the coming weeks and months. For festivals, lifestyle events and more, head on over to our Things To Do page or be inspired by the event selections on our Inspire Me page.


Header: Dyana Wing So on Unsplash