While Exeter might not be known as a party city like Manchester or Glasgow, Exeter still gets pretty wild. In fact, Unifresher worked out which uni's party hardest, and the University of Exeter came in at number 15. So you can imagine how hectic Exeter student bars can get…
If you're headed off to uni, it's important to know which of Exeter's student clubs and bars are worth your time. We're all familiar with the Turtle Bay and Spoons-type places. And they're brill, but if you're looking for something different with more character and lots of students, check out the bars and clubs below.
The Terrace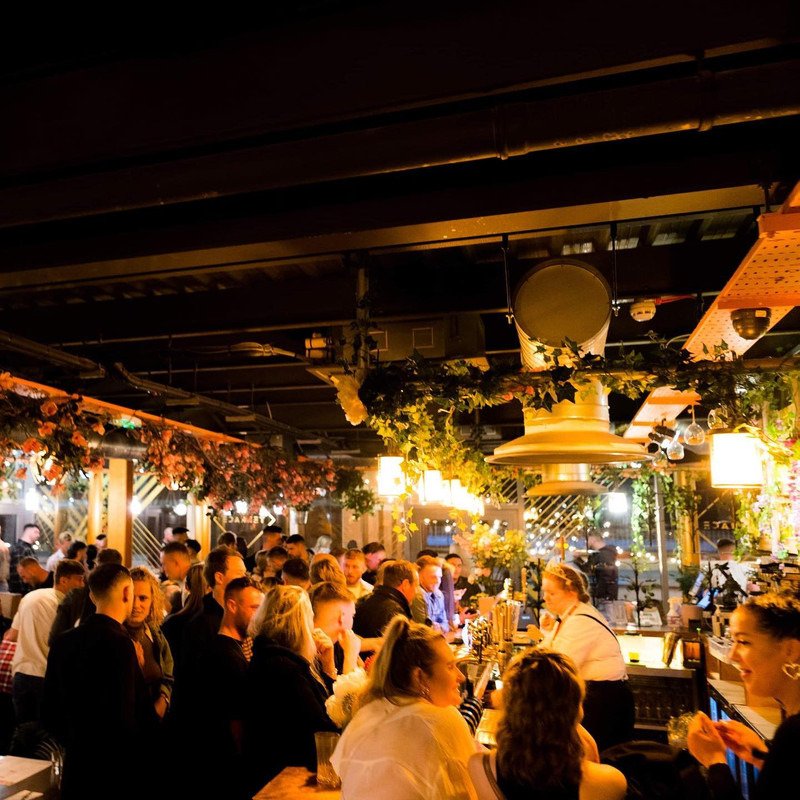 Photo: The Terrace on Facebook
Where: Unit 19, Higher Market, Guildhall, Queen Street, Exeter EX4 3FB
As you sit laughing and sipping hand-crafted botanical cocktails with DJs sound tracking your night, it'll become clear that The Terrace will be an important venue for the next few years. The drinks menu is huge, and if you go overboard and declare you're never drinking again, they have a selection of alcohol free bevs, too. And with free entry on Fridays between 7 pm and 3 am and lovely outdoor areas, it ticks just about every box.
---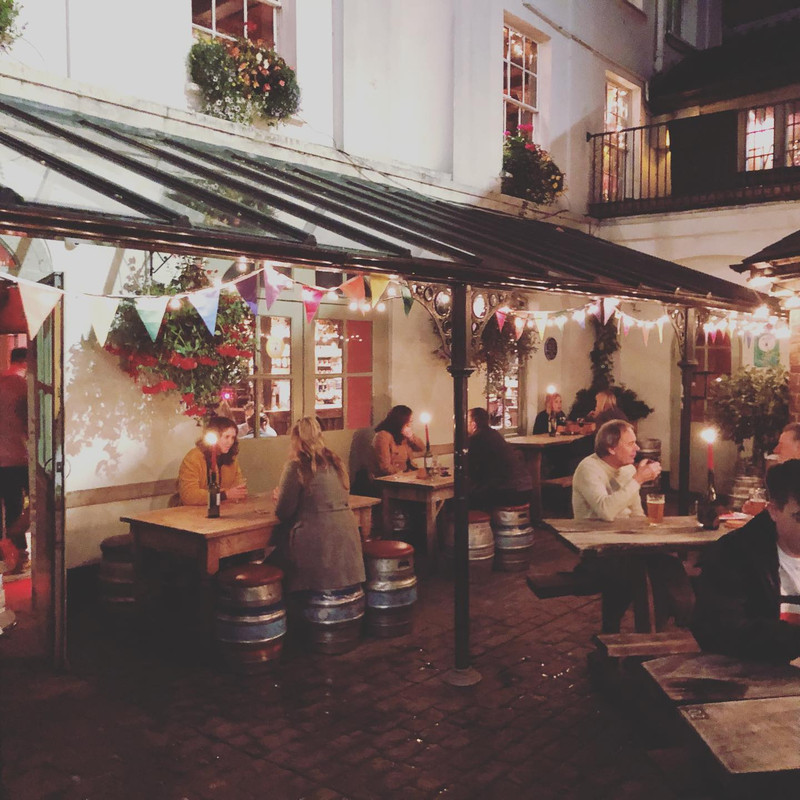 Photo: Old Firehouse Exeter on Facebook
Where: 50 New North Road, Exeter EX4 4EP
If you fancy yourself a bit of a Brainiac, head over to The Old Firehouse to test your knowledge on Monday nights. If your team wins, you'll secure boozy prizes and £100, sorting out your next night out together. Even if you aren't the sharpest tool, it's only a quid to enter, so you might as well give it a go. But if that's not you, there's loads more on, such as cider festivals, live music, alt nights, and they even serve food.
---
The Vaults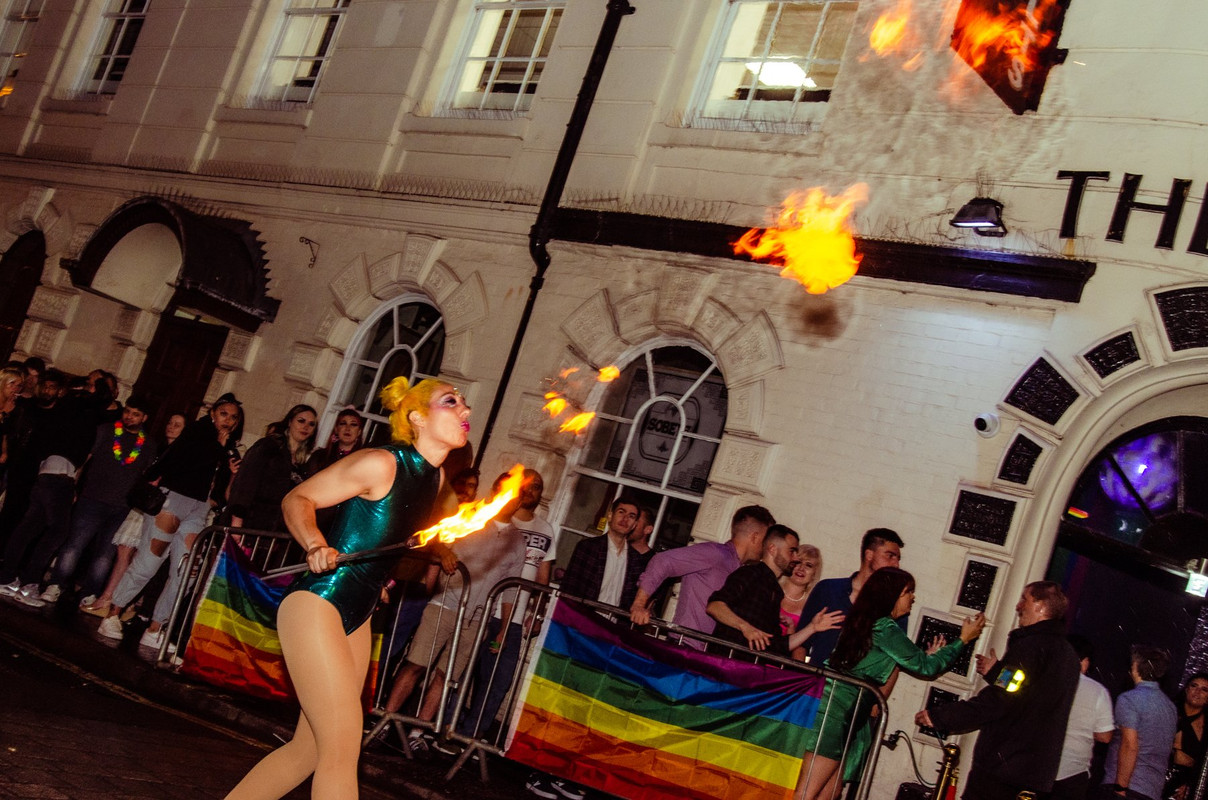 Photo: Vaults Exeter on Facebook
Where: 8 Gandy St, Exeter EX4 3LS
Open every night with two bars and DJs, The Vaults is Exeter's favourite LGBT club. Choose from over 40 drinks and dance the night away at their club nights, including Tuesdays, which is free entry BTW. Oh, and the prices are great, with a bottle of wine for £12, pitchers for £12.50, bombs for £3.50, and shooters for £2.50
---
Timepiece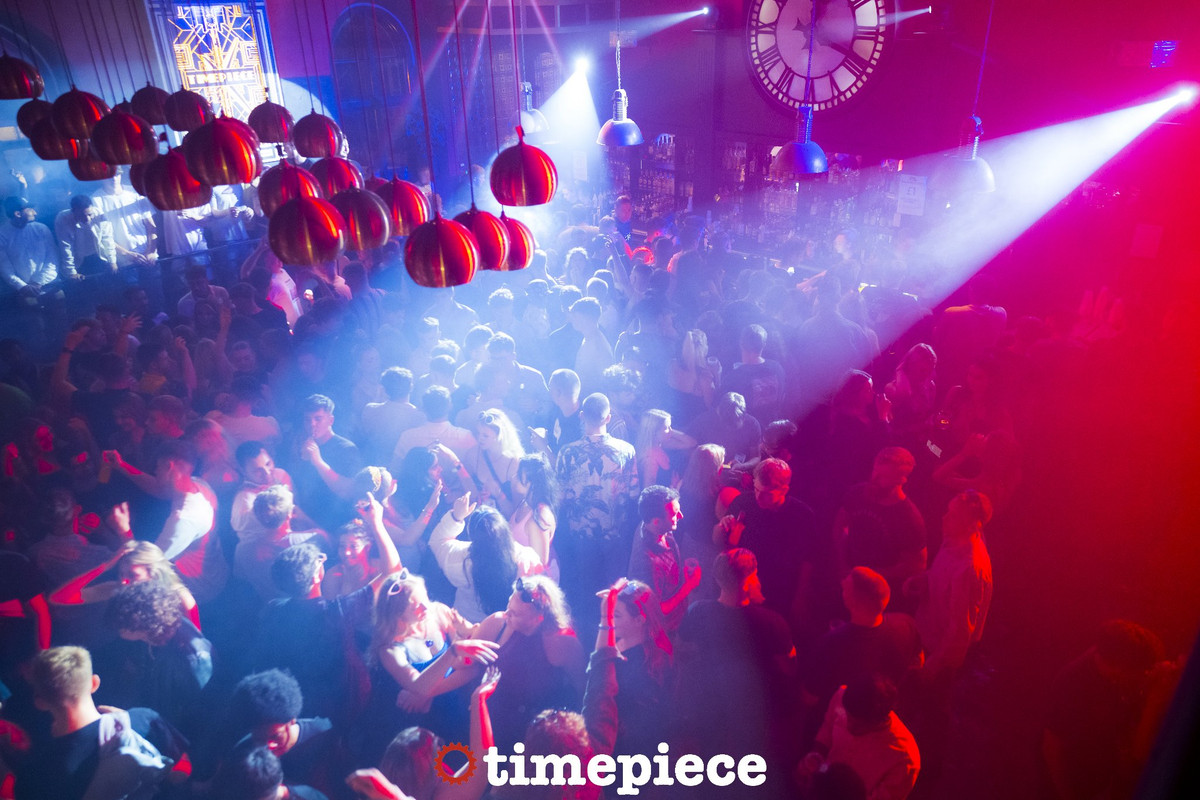 Photo: Timepiece Nightclub & Wine Bar on Facebook
Where: Timepiece, Little Castle Street, Exeter EX4 3PX
Before we start, just know Timepiece has been called "the easiest place to pull in Europe". Do with that info what you will. Timepiece is a cracking Exeter student club with three floors, a beer garden, a burger bar, and a student night on Wednesday. Expect pop, RnB, Latin, indie, jazz, rock, funk, hip hop, punk, ska tunes, and so much more. And drink promos are sick with Coors Light for £2.50 and double vodka mixers for £3.50.
---
Henry's Bar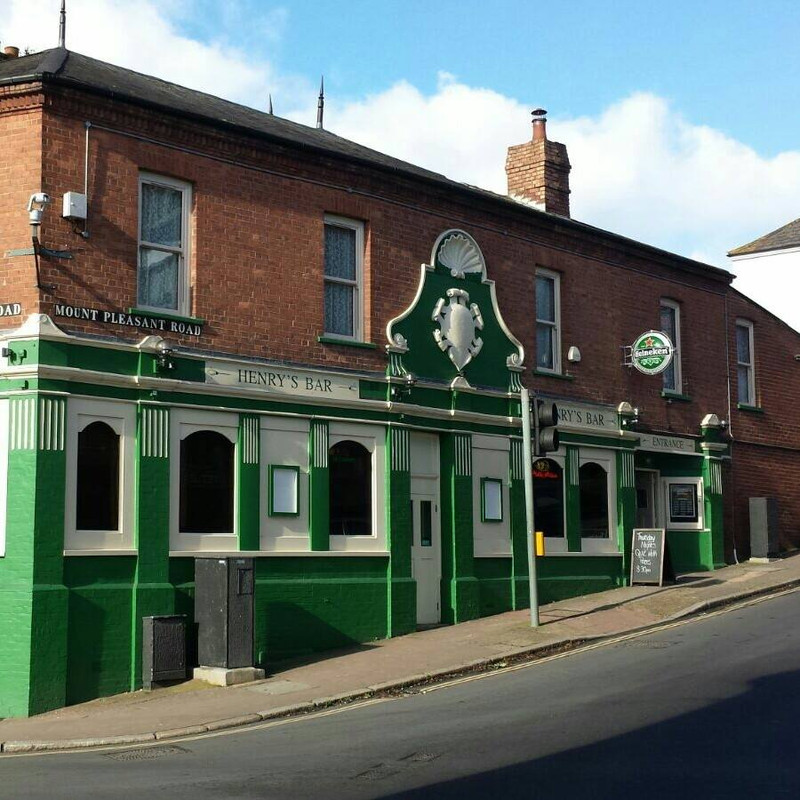 Photo: Henry's Bar on Facebook
Where: Mount Pleasant Rd, Exeter EX4 7AB
Henry's is a favourite of many locals and students in the area. This Exeter student bar is known for its big lovely beer garden, but, more importantly, Henry's has killer drink deals. To reel a few off, you can get mixer doubles for £4, premium and flavoured double vodkas for £5, premium and flavoured double gins for £5, and double measure cocktails for a fiver, too!
---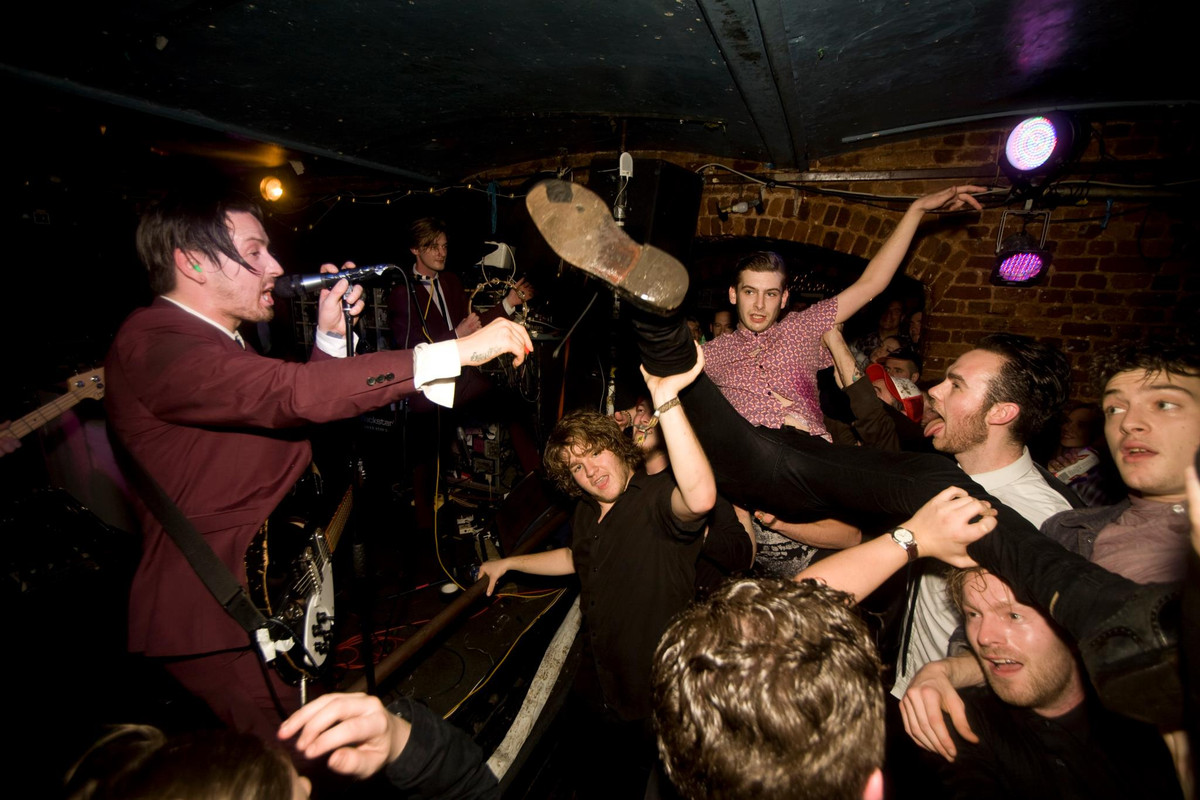 Photo: Exeter Cavern on Facebook
Where: 83-84 Queen Street, Exeter EX4 3RP
While The Cavern is mainly a live music venue, it's also popular with guitar music fans, with regular indie, emo, goth, alternative, punk, rock, metal, and pop punk nights. It's a pretty small venue, so it's perfect if you're looking for an intimate atmosphere, and the bands that hit the stage often grow to be among the biggest in the world. And in the day, The Cavern is a vegetarian café!
Find tickets for events at The Cavern - here
---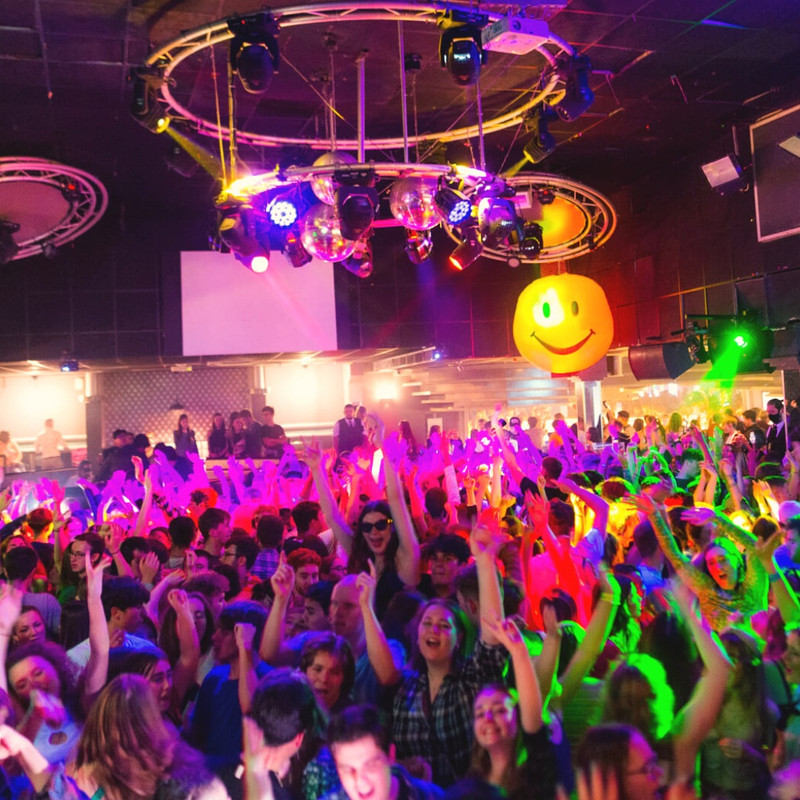 Photo: Unit 1 Exeter on Facebook
Where: Summerland St, Exeter EX1 2AZ
Most students end up hitting the floor at Unit 1 at some point. Whether you're there to tear it up on Cheesy Tuesdays, enjoy RnB and hip hop on Fridays, or go mad on a Saturday, Unit 1 is one of the best Exeter student clubs. There are also three bars around the dancefloor so, considering it's quite a small club, you won't be waiting long to get a drink.
---
The Ram Bar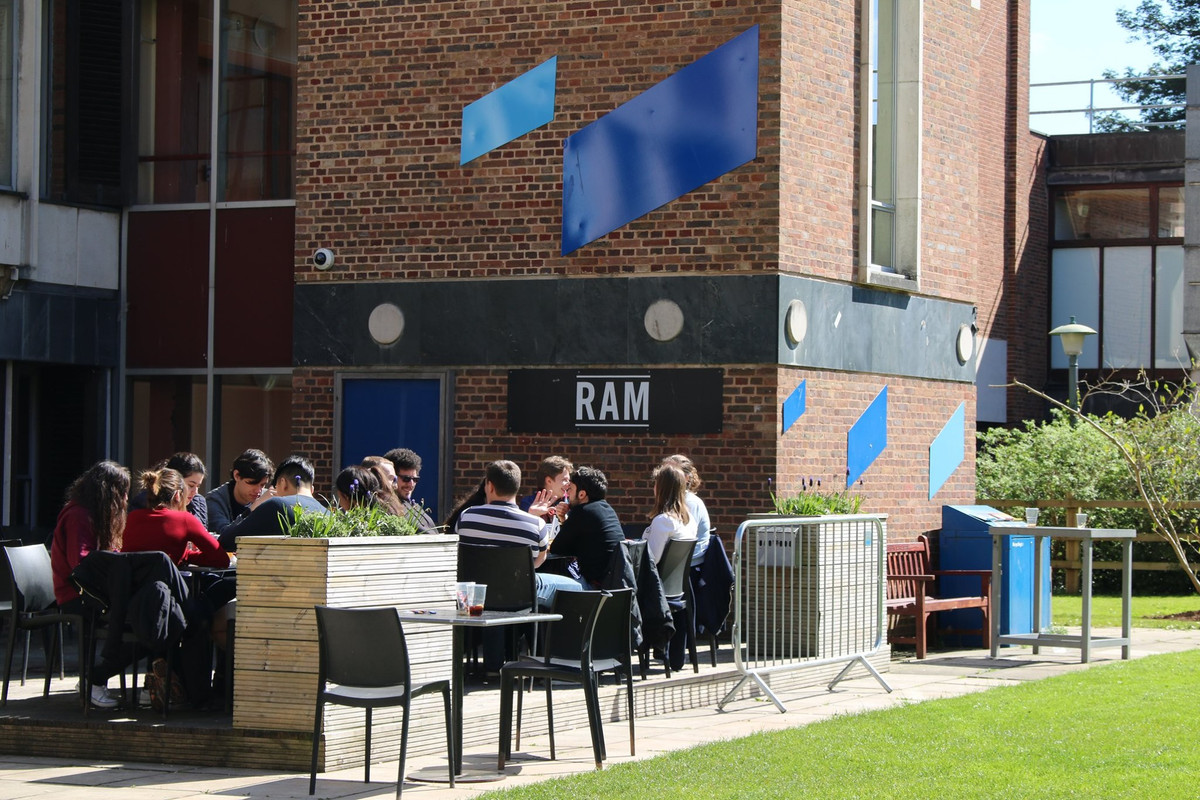 Photo: The Ram Bar on Facebook
Where: University of Exeter, Stocker Rd, Exeter EX4 4PZ
It'd be a bit daft for us to list the best Exeter student bars and not include an actual student bar, wouldn't it? Located on the University of Exeter campus, The Ram Bar is always rammed with students. Sorry. So if you're looking to make mates, it's a solid choice. And as a student bar, the drinks are already cheap as hell. But the bar still offers discounts from time to time, like 25% off, which they offered during the women's Six Nations.
---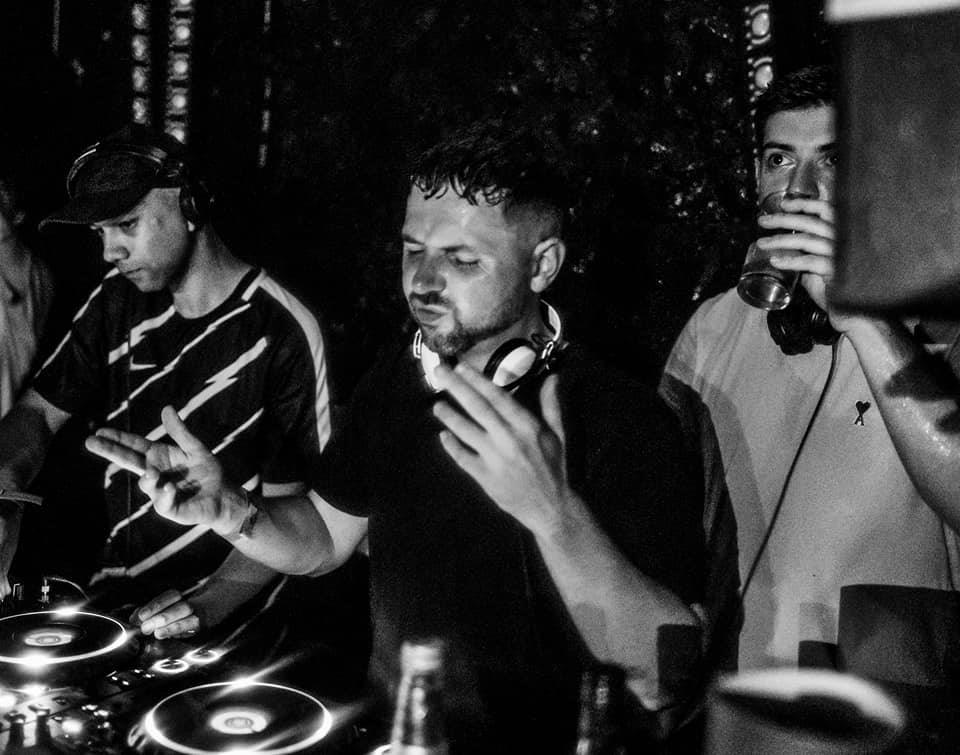 Photo: Move on Facebook
Where: 4 The Quay, Exeter EX2 4AP
Move has long been recognised as one of the maddest Exeter student clubs. Actually, it's probably taken the crown. And there's always lots of events coming up, including ones that see huge names behind the decks. For example, Camelphat, Daniel Avery, and Annie Mac have taken to the stage in the past. And the genres vary, with techno, trance, house, and other electronic genres having their time to shine.
Find tickets for events at Move - here
---
Exeter student bars and clubs are killer. No matter what kind of partier you are, even if you aren't even one at all, there are plenty of venues to choose from meaning you'll effortlessly find your favourite watering hole in moments.
Headed to Exeter for uni this year? Do freshers properly by hitting the town hard, making mates, and having a laugh. Click of tap here to secure tickets for the amazing events going down in Exeter.
---
---
Check out our What's On Guide to discover even more rowdy raves and sweaty gigs taking place over the coming weeks and months. For festivals, lifestyle events and more, head on over to our Things To Do page or be inspired by the event selections on our Inspire Me page.


Header: Unit 1 Exeter on Facebook