Highest Point Festival isn't just about music and raving. Every year, we throw The Big Family Day Out, allowing families to get down and join in the fun at an affordable price. This year, The Big Family Day Out starts at 10 am on Sunday the 14th of May and finishes around 6 pm, giving you lots of time to adventure, laugh, and enjoy the festivities on site as a family.
Let's take a look at the programme for the day, shall we?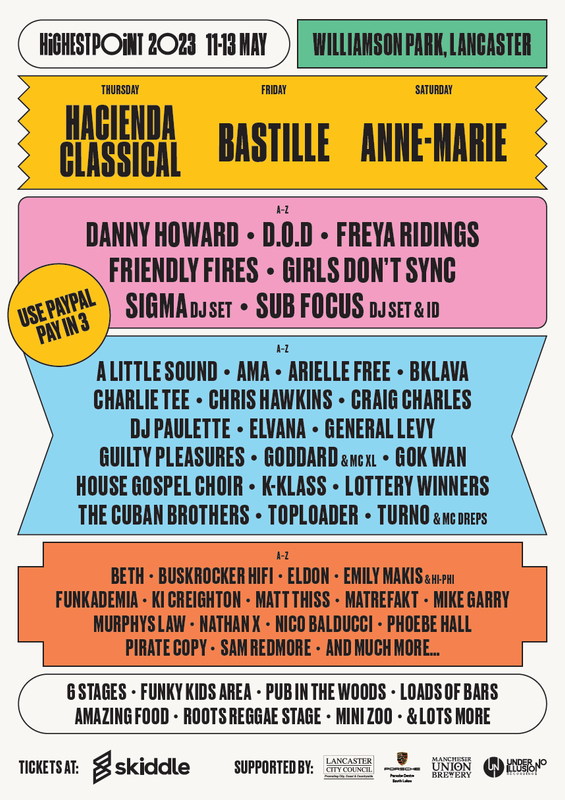 All stages will be active with tribute acts on the main stage, The Waterfall brought to life by Bushrocker HI FI, and performances, talks, and more at The Dell. Lancashire's The Dukes Theatre will take over one of our stages, showcasing the wonders of theatrical performance, and a football game with local Lancashire teams will go down over at The Sundial. And we're only just getting started!
To get us all in the musical spirit, a Eurovision-inspired theme will adorn the festival site in themed decorations and a warm, welcoming One Love, One Family atmosphere. As always, the butterfly house and mini zoo will be open for you and your munchkins to appreciate the beauty of nature and adorable animals such as meerkats at no extra cost.
A full-day affair, there'll be all Highest Point food traders available so you and the littluns can enjoy world flavours, vegetarian, vegan, meat dishes, and delicious desserts, and a maker's market will be set up outside the Ashton Memorial full of cute pop-ups and little stalls so you can take home neat souvenirs. And for the adults, a full bar will be in operation so you can sink into the festival vibe.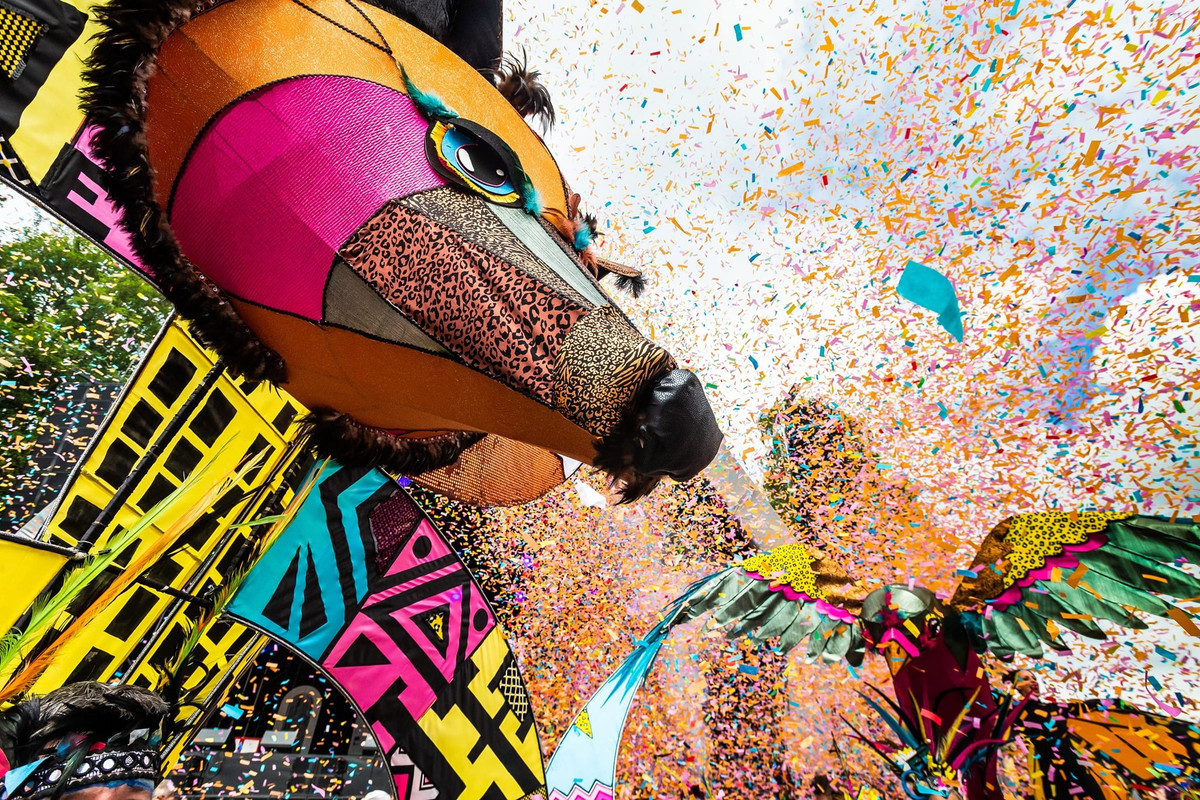 There are so many thrills and unique experiences to get stuck into, including experiments by Mad Science, an organisation that has created hands-on science workshops for children for over 30 years. Entertaining and educational, this isn't something you'll want to miss!
Magical Story Jars will allow children to unlock their creativity and explore their limitless imaginations through the wonders of story-making magic. Founded by a mum and dad who were eager to conjure up stories as unique as their little girl, they noticed it was even more enjoyable to get her to join in and create precious memories together. They then decided to spread this joy they had created to other little ones. And that's exactly what they'll be doing at The Big Family Day Out!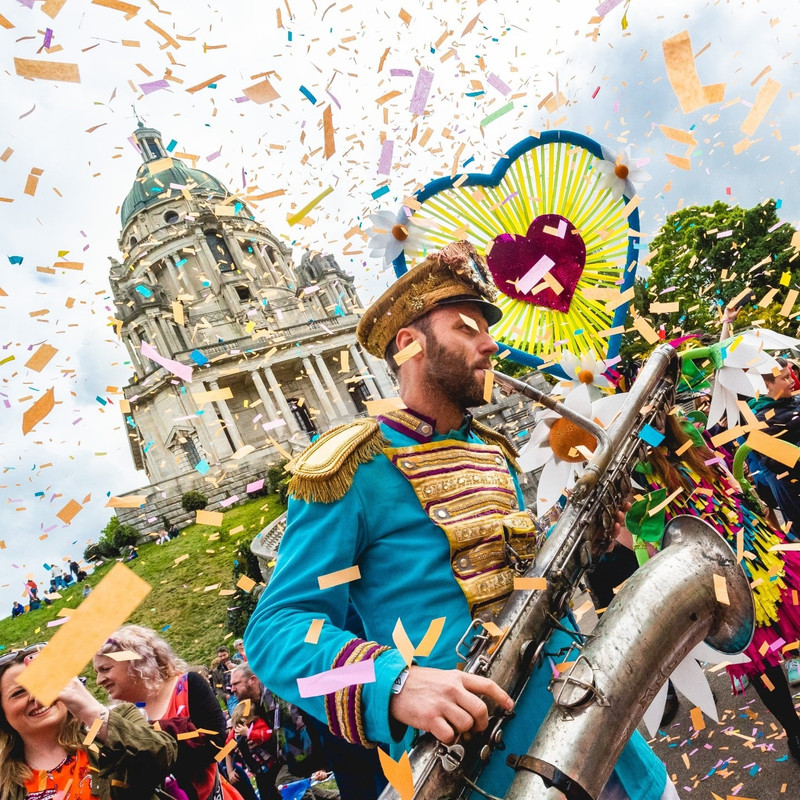 Did you know one of every three mouthfuls of our food depends on pollinators such as bees? Bees are crucial to our planet and to our health. That's why the Lancashire Beekeepers will be stopping by with their busy bees to teach children about all the good they do.
A fire engine will be stopping by because who doesn't love pretending to be a superhero? Beeping the horn, turning on the sirens, and firing a powerful firehose will surely get everyone a bit giddy!
For the very little ones, we'll have a baby sensory area, providing a space for creative play, and visual and cognitive development as they discover different shapes, colours, and textures with their own hands. Of course, this is also the perfect time to bond and snap some precious photos to reflect on. There'll also be a baby disco, allowing babies to explore music and movement, develop an appreciation for music, and get in the festival spirit!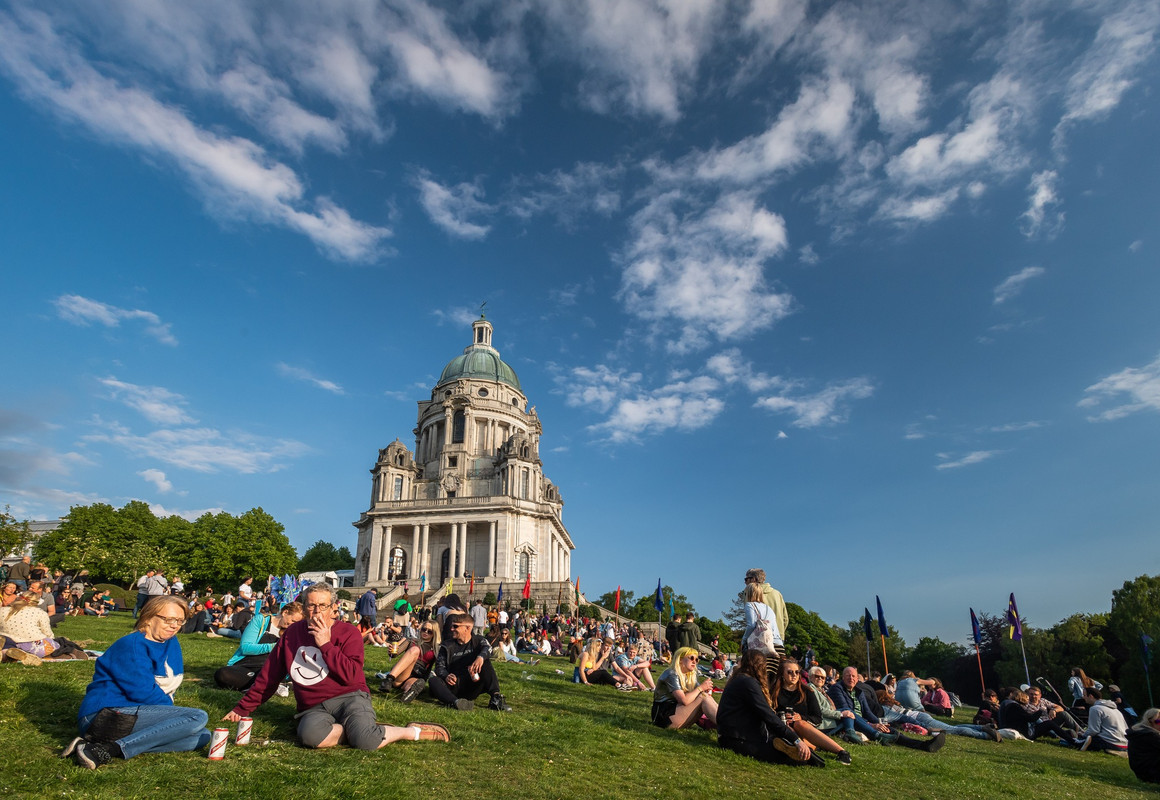 So much more fun is to be found across the site in the form of face painters, jaw-dropping magicians, hula hoop artists, little tykes' favourite characters roaming the grounds and saying hello, the parade, and more.
---
It's going to be an incredible, wholesome day overflowing with positive vibes, laughs, and (hopefully) plenty of sunshine. Children under 5 go free, those aged 6-17 can take part for just £7, and adults for just £13.20. We can't wait to see you all down there!
Secure your tickets for The Big Family Day Out and Highest Point Festival now at the bottom of this page to create memories that last a lifetime!

---
Check out our What's On Guide to discover more rowdy raves and sweaty gigs taking place over the coming weeks and months. For festivals, lifestyle events and more, head on over to our Things To Do page or be inspired by the event selections on our Inspire Me page.


Header image credit: Highest Point / Facebook.com
Tickets for The Big Family Day Out | Sunday 14 May, 2023 | Williamson Park in Lancaster
Ticket waiting list for Highest Point presents Big Family Day Out

Tickets you want not available? We know it's frustrating, but don't worry we've got your back. Join the waiting list below and we'll reserve you tickets if they become available.
Tickets for Highest Point Festival | Thursday 11 - Saturday 13 May, 2023 | Williamson Park in Lancaster
Tickets are no longer available for this event