Dance For Stevie - Garage City PT3 Reunion - Fundraiser comes to 93 Feet East in London on Saturday 7th October 2023. Secure your tickets now!
Bobby & Steve is a soulful house music and disco duo with legendary status. With almost four decades in the industry, you'd struggle to find many places to duo haven't performed to adoring crowds.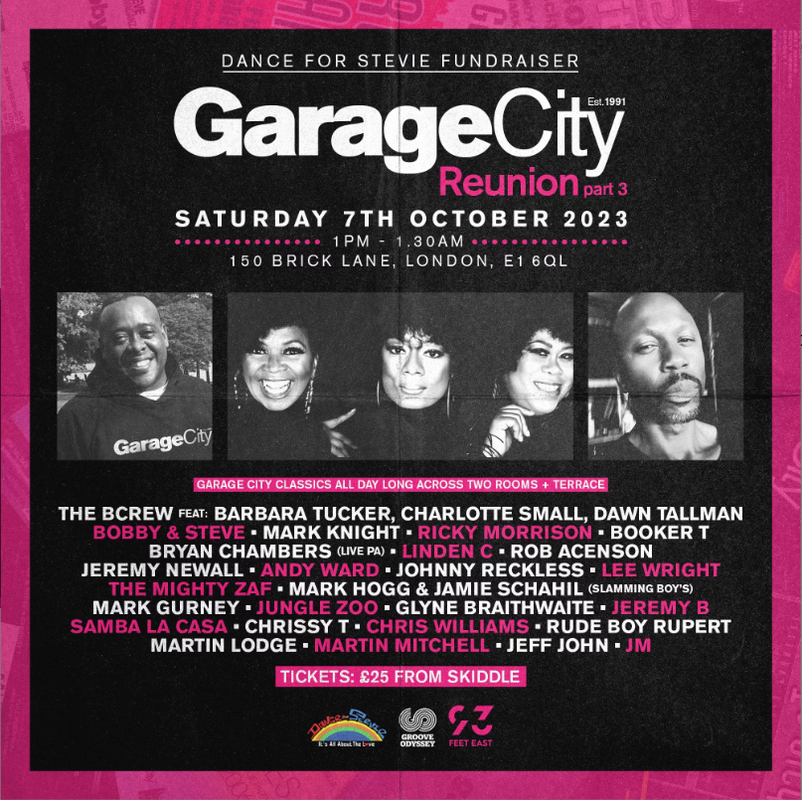 Pioneering the soulful house sound since 1984, the twins have earned lifetime achievement awards, became business partners at the Groove Odyssey brand, and hosted some of London's biggest and best club nights.
The duo are putting on a fundraising event to support Steve himself who's struggled with illness since contracting COVID in March 2020, which lead to a very rare brain injury. Spending nearly three years in hospital, Stevie is one of the UK's longest COVID patients.
Those on the decks for this fundraising rave include plenty of huge names like Mark Knight, Barbara Tucker, Johnny Reckless, Martin Lodge, Ricky Morrison, The Mighty Zaf and more, providing banging tunes from 1 pm until 1:30 am.
Help raise funds to support the future care and rehabilitation of a true hero of the scene while dancing to some of the best classic tunes by securing your tickets now at the bottom of this page.
---
Check out our What's On Guide to discover more rowdy raves and sweaty gigs taking place over the coming weeks and months. For festivals, lifestyle events and more, head on over to our Things To Do page or be inspired by the event selections on our Inspire Me page.


Header image credit: 93 Feet East / Facebook.com