Let's not sugar coat it. The Covid-19 pandemic has taken a massive, steaming, disaster dump on the events industry. From major mainstream festivals to grassroots gigs in local boozers, the entire live events supply chain is at risk of collapse, highlighted excellently by the recent #WeMakeEvents march.
Though, as is their nature, there are always promoters who will try to make things happen - global pandemic or not. And with little help or direction from the government, there really isn't much choice but to roll up the sleeves, adapt, and crack on.
Here we speak to some of the UK promoters doing just that; how they've gone about organising events during the ongoing crisis, how have they been received, and where do they go from here?
Jorge Meehan & Brian Murphy - Social Avenue, Manchester
"We came up with the Social Avenue concept within a couple of weeks of lockdown beginning. We wanted to stay motivated, busy and working. We're now supplying jobs for over 70 people per week, which in itself is a great feeling.
"We didn't know exactly when it would be possible, but we had the majority of the infrastructure ready to go. It's been a mountain to climb, with so many factors to take into account and so many boxes to tick. We've had to employ our own health and safety officer to meet all the guidelines and make everything as safe as possible.
"We had a few teething issues at first, but that's to be expected. Every week we've improved and made it safer for attendees, and a better show with added productions, props and stage design.
"Overall, the feedback has been overwhelmingly positive. The reviews on Skiddle have lifted us into the top ten venues in Manchester within five weeks of the first event. Everyone is so happy to be out the house doing what they love most - enjoying music events!"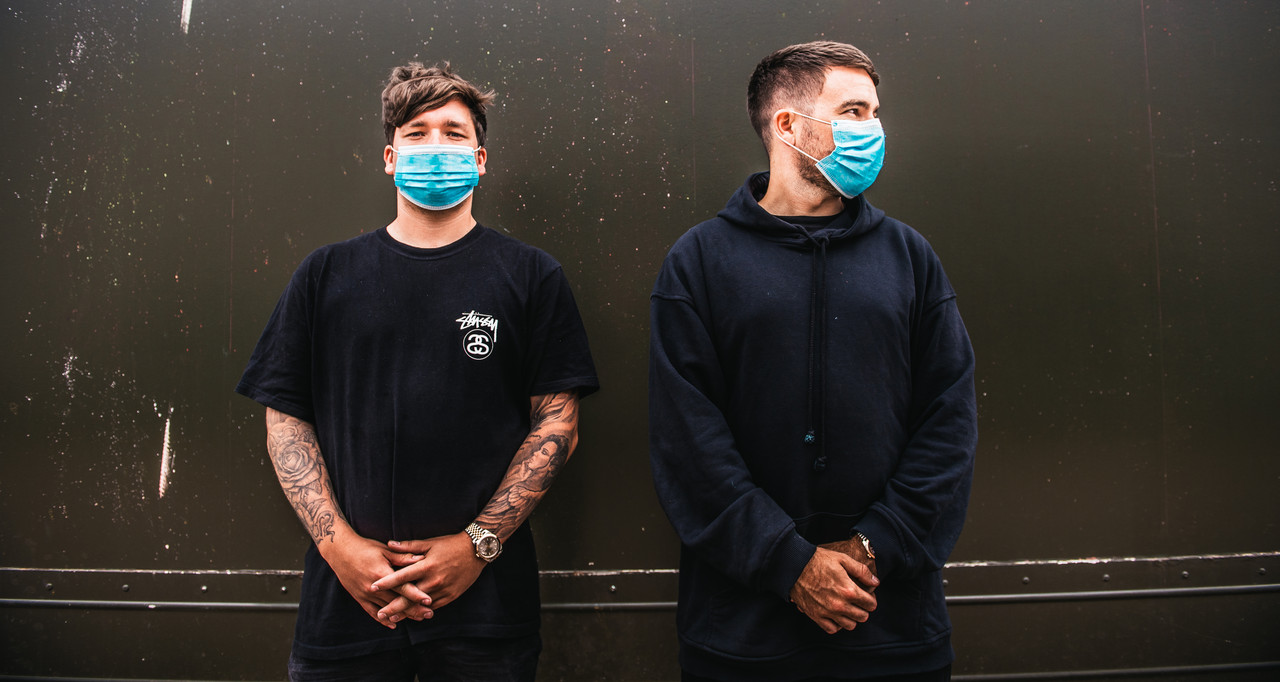 Jorge & Brian, Social Avenue (credit: Luke Deakin)
"The authorities have been watching us very closely, which is to be expected. We've welcomed the police on numerous visits, and find it helpful that they're so invested in helping our project work. They come to inspect the site and to make sure our supervisors are maintaining safe distances and the music isn't too loud. They've left happy each time.
"Unfortunately, the concept doesn't hold much revenue, as we have had to buy the majority of the bars, gazebos, tables, chairs, sanitising products, and masks for all attendees, artists and staff. We've had no help from the government and everything has been a risk financially.
"We are thinking about future plans as we've built great relationships with artists and brands who all love what we're doing. 2021 is still a blurry thought, given what's happened in 2020, but we are thinking ahead, nothing is set in stone.
"Of course we're concerned about the future of the industry. Who isn't? But you can't sit and worry too much, you need to adapt to the new challenges that the whole world is facing. We do hope that the government soon realises this industry is more than just a party, it's worth billions and deserves more attention."
Benjamin Street - Wild Fields, Norfolk
"Once lockdown restrictions were eased and we started to see groups gathering in parks again, we could see the potential for a well-structured and innovative kind of event. Then it was just a case of getting the council on-side and finding some motivated partners to work with - then the pieces started to fall into place.
"The main difficulty has been communicating our diligence complying with all the stringent Covid restrictions, whilst still making the festival feel fun and ultimately like a festival; with all its hedonism and collective liberation. Finding this balance has proved a new and unique challenge.
"The response has been overwhelmingly positive. Most comments have been a measure of shock and delight, and where questions have been raised they've been more general queries, such as 'Do I have to wear a mask?' and 'Do we all have to arrive together?'."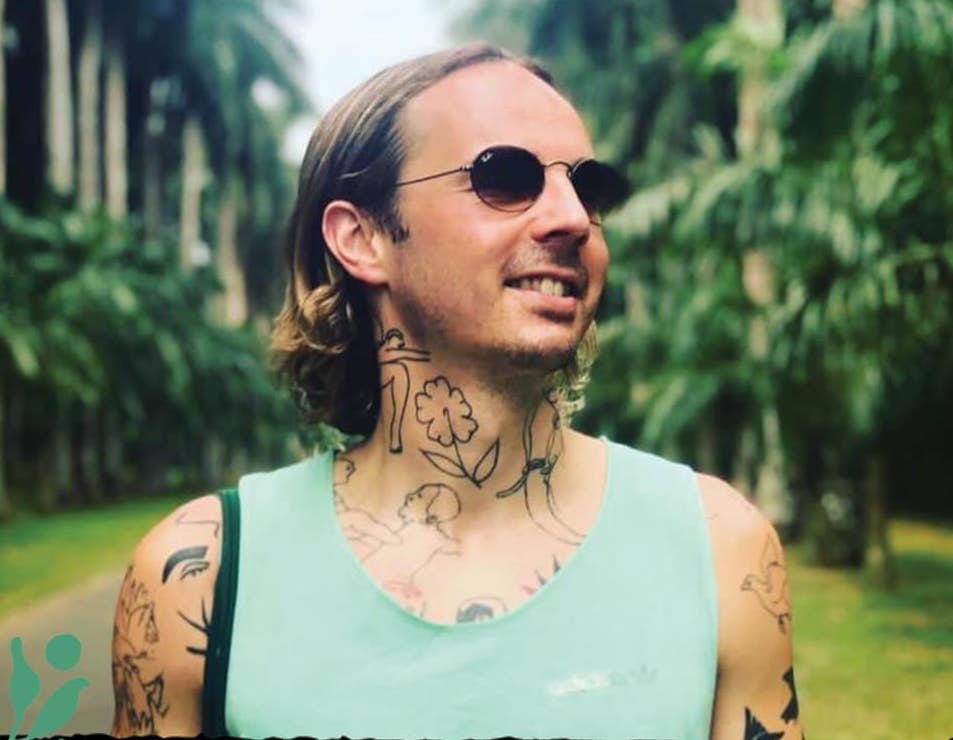 Ben Street, Wild Fields & Wild Path
"The authorities and local council have been very supportive from the get-go, and although restrictions have been placed on capacities, extra Covid-specific risk assessments required, and heightened cleaning procedures enforced, we've been given a large amount of freedom to ensure attendees still experience that festival environment.
"You always have to balance your budget with artist, venue, staffing and production costs, and in this instance there's been a fair amount of compromise and adaptation to make sure every party gains some financial benefit. I think this model works and although the proof will come on September 14th, we're well prepared and motivated to do it all again in 2021.
"We did receive a chunk of Arts Council funding for our sister event, Wild Paths (a multi-venue, city festival), and have previously managed to secure some key commercial sponsors. Although we haven't received any governmental support directly, that Arts Council funding has been pivotal in allowing us to fund a project like this.
"We are very concerned about the future of the industry. I think unless promotion companies and booking agencies are willing to work together and venture into the world of innovative, socially-distanced events, then the events themselves and all the complex networks of auxiliary companies that support and rely on them will collapse.
"It's a challenge, but I think ultimately all facets of the events industry need to work together to innovate and reimagine the way we deliver events, and councils and governmental bodies need to offer all the support they can to facilitate this."
Kat Warburton and Natalie Lea - Puffin Box, Manchester
"We knew it was going to be awhile before we could promote our usual 2000+ cap shows and we're used to being mega busy, so we started brain-storming different ways of how we could run smaller, socially distanced music events pretty much straight away. Puffin Box actually evolved from many other weird and wonderful ideas we had.
"We wanted to create a twelve week run of super cool music events to keep the spirit of 'Manchester Rave' alive, and to give paid work to our industry including DJs, performers, light/sound technicians, security and so many more.
"Finances were a big hurdle for us. We received some funding via United We Stream GM which helped to kickstart the project. We invested a small pot of savings we had and thankfully our amazing suppliers and friends gave us some great rates on the build, lights, sound, labour, marketing, support and more. It's been a big team effort."
Nat & Kat, Puffin Box
"Puffin Box has garnered huge international press attention since we announced. We were one of the first to launch a socially distanced indoor music event in the UK and I think everyone has been blown away at the quality of the experience we're offering. This is a credible, cool, clubbing solution to the dire situation we find ourselves in.
"We're currently in local lockdown in Manchester so we're still waiting for that green light from the government to run live music events indoors. We were supposed to launch in early-August but alas it wasn't meant to be.. just yet! But we're now confident that this will be running well after lockdown restrictions have been lifted, and we're planning on coming to other cities over the coming months.
"It's a very scary time for a lot of people. Thousands of creatives, sound and light engineers, promoters and freelancers are really struggling because of the lack of support available. I hope at the very least that a last-minute extension of the furlough and self-employed scheme happens for this industry. There's no work, we need more help!"
James Morgan - Liverpool Disco Festival
"I noticed a few social distancing events popping up around Liverpool, Manchester and beyond quite a few months ago, but I was sceptical about how Covid-secure they could actually be and had concerns about customer safety.
"It was only very late in July, after being approached by the operators of Constellations, and discussing their practices in detail, that we felt it was going to be a safe enough environment. Constellations have been super thorough and professional in their approach to making things safe and really have gone the extra mile.
"It's been relatively straightforward to coordinate, with the venue being really on top of all the on-site technical and customer elements. As people may have noticed, most events are being sold to tables of six, and we have had to be strict with this, so it can be frustrating for people trying to get numbers together, asking if we can accommodate them."
Mafalda, Liverpool Disco Festival (credit: Hannah Metcalfe)
"Our first two events on August bank holiday Sunday were a real success. I'm sure the setting was a little strange for some people, being their first time in such an environment, but our crowd has a real family feel, so I think everyone was just happy to see each other and to listen to some great music. The headline guest DJs - Mafalda, Prosumer and Laurence Guy - were all super excited to play and even, if I dare say, a little emotional to get back in the saddle!
"Ultimately I would love to see people back dancing as soon as it's safe to do. But that may or may not be any time soon, so we just have to be flexible and adapt accordingly. Good people will always want to catch up and hang out with like-minded souls. If we can provide a safe environment to do that until the dance floors are back, then we are more than happy to do so.
"Like everyone else, I am very concerned about the future of our industry, for all the brick and mortar clubs and bars, the large festival scene, and of course all the artists and staff, but for now we're adapting and moving forward as best we can. Our nights, Liverpool Disco Festival and Hustle, have always been a mix of large and small events, and we just kind of go with the flow. Though the government really needs to step and provide proper indefinite support until the industry reopens and gets back on its feet."
Jake Grants-George - Friendly Neighbourhood Cinema, Birmingham
"We realised that events might be possible before it was announced that hospitality could return. There came a point where lockdown rules were being broken en-masse, so it had to happen - plus human beings are good at solving problems and adapting.
"Luckily, it's not been that difficult to coordinate. We have health and safety professionals directly involved within our organisation, so lesson one is don't learn it yourself; get competent professional advice, as the guidance is not brilliant. Secondly, the industry has to move on from doing things the old way and think of innovation, including making the safety controls a feature.
"Following our first event, most of the feedback was about how safe people felt. This meant that not only had our measures worked, but also showed how much of a concern it was for people choosing where to go out. We're now advertising and marketing around this topic itself."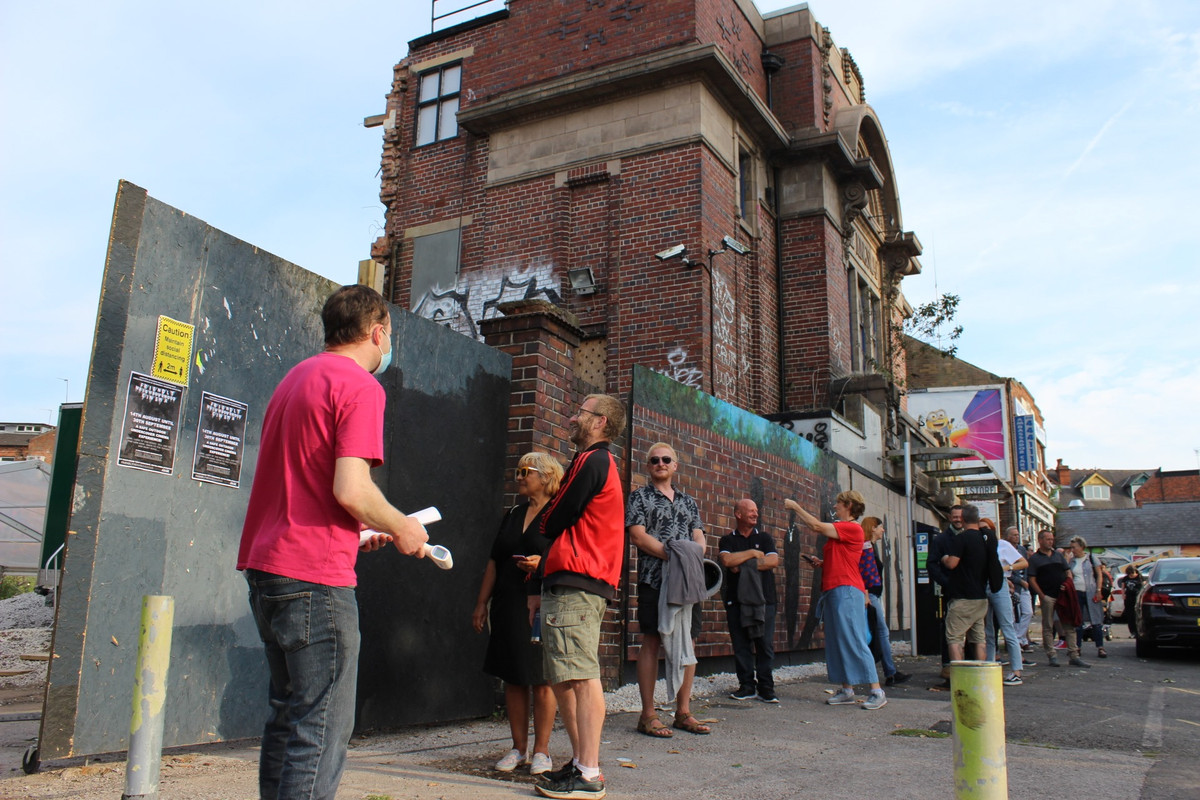 Friendly Neighbourhood Cinema, Kingsway, King's Heath
"To our knowledge, the authorities haven't been watching closely, though we do have good relationships, paperwork and control measures in place that will stand up to scrutiny. The key element is to make sure you demonstrate compliance with the guidelines and be seen to be taking it seriously. The authorities are then more likely to assist, rather than close down.
"Our model is such that it can survive and in fact take business from competitors. This is the return you get from getting event health and safety professionals involved at the design stage.
"The various (governmental) measures cannot provide perfect solutions for all. Rates relief helps venues, but not promoters. The biggest concern is losing experienced people to other industries. We're very concerned about the future, because the nature of our industry is about maximising space with footfall, which goes against social distancing principles. So yes, we are hit the hardest, but that is a fact of life. As capacities are limited we have to find ways of getting more revenue out of limited numbers, as well as offering innovation, rather than just trying to get back to normal events."
Olli Ryder - Animal Crossing, Manchester
"As soon as Boris said outdoor events were possible I was determined to find a solution that was safe and still enjoyable. I'm super proud to have worked alongside the council and Greater Manchester Police to find a system that works on both fronts. You can stand and dance with your social bubbles while listening to the music you love - that's a winning formula in our eyes.
"It's been a challenge, but we've embraced every second and enjoyed finding the right solutions. The party atmosphere remains alongside the distancing. Our ethos is to bring people together and our solution keeps this narrative whilst still following the guidelines.
"The reactions have been heartwarming. Following our rooftop party in June, it was touching to see how much people have missed the music. As a promoter this is the most important thing, it's what we live for, seeing people have a good time is what inspires us to find these solutions and keep setting the standards."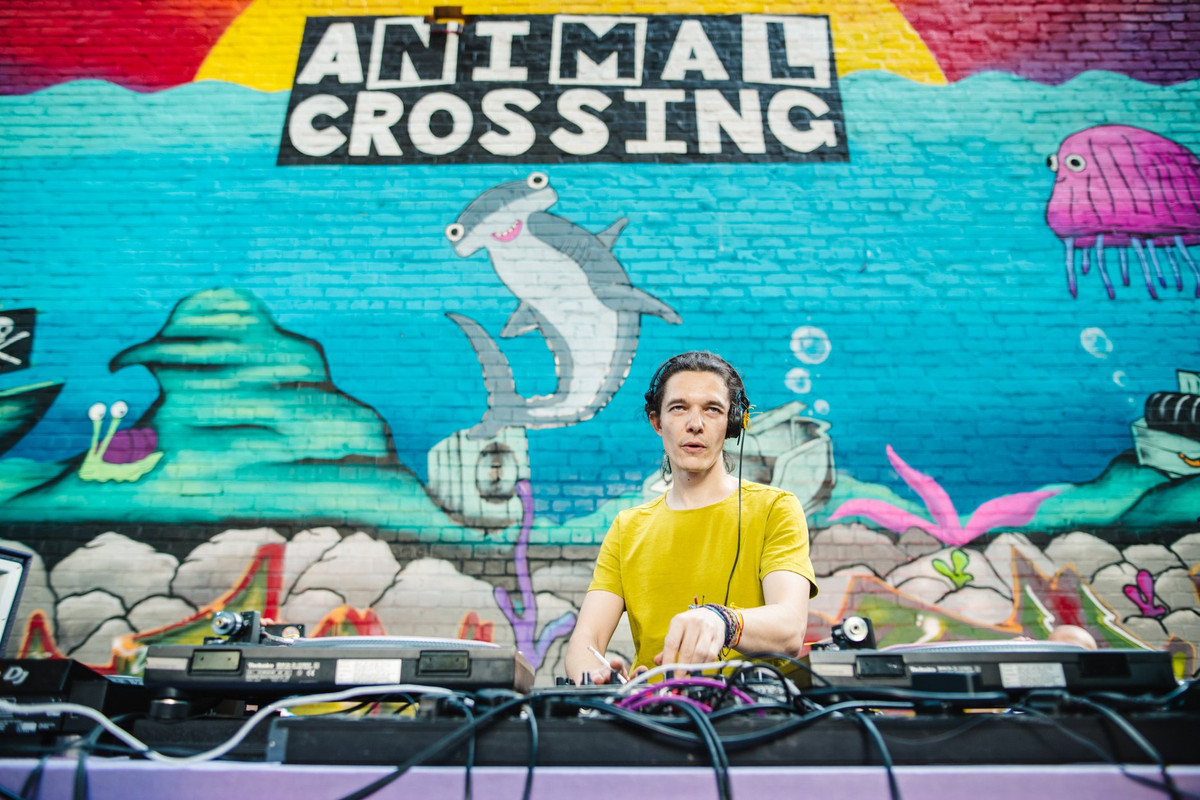 Animal Crossing (credit: Rob Jones)
"It's critical to work alongside the authorities. They're here to help, so long as you're putting on the show in a safe manner. Without their trust in what we do there would be no events. It's easy to finger point and give out blame but this scenario is difficult for everyone, the rules change every day.
"But we're back, under slightly different regulations, but the important thing is we're back and that we're still pioneering and uncovering new spaces together. The adventures continues and we get to dance to the music we love. It's a feeling we've missed and one we don't want to ever miss again."
Barry Almond - Dance Generation Events, Sunderland
"We only began organising our events in the first week of August, by the end of the month we'd had our first weekend of events.
"The venue we're working with have been very efficient, working close with local authorities, and from our side we've moved quicker than usual to secure the lineups, concept, logistics and promotion. The biggest challenge has being co-ordinating our customers into groups and having to manage the different social bubbles in order to ensure safety while still being economical for us.
"Initially people were very cautious, but relaxed when they arrived and saw the standard of production and setup, with a huge big top tent, large stage and spacious environment. There's been a great atmosphere, people are so excited to back out socialising within their close groups, and there were plenty of hands in the air and bubble stomping going on.
"We've had a licensee there throughout the duration of each event, and the police made a surprise visit to the second event. They were very complimentary about the way the show was organised and the safety measures we'd implemented."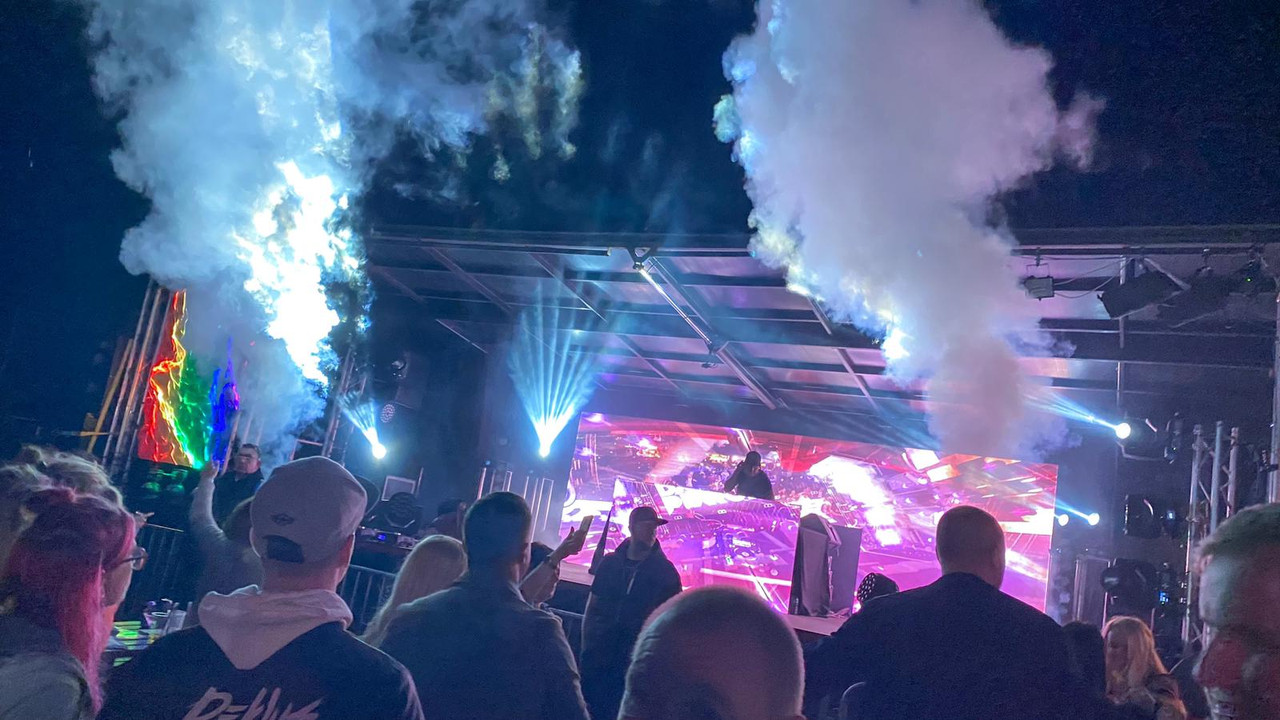 Rainton Arena
"If we keep doing weekly social distanced events with varied concepts, like we have planned for the next three months, then it will tick us along until the point where we can do full scale events. Although we won't progress as a business, and with these smaller scale events, we need to do more than usual to keep cash flowing and keep the team focussed.
"Since we don't own the venues we operate in, we've not had any grants or support from local authorities. Our office didn't qualify for any business rate relief either, though we did take advantage of the bounce back loan to give us some comfort. Though it is frustrating that the loan has to be traded off and paid back eventually.
"I do believe the government will do the right thing soon, with pressure mounting from the various petitions and the lobbying, as well as solid campaigning through industry bodies such as the NITA. Things will have taken a dent in the short term, but those that get through this will come out stronger.
"Over the coming months we are aiming to get a lot of our larger scale 2021 summer events on sale, to take advantage of the reduced VAT rate in the hospitality industry - that's one positive thing to utilise as such offers won't happen again.
"In my opinion, if you keep thinking negatively, you won't see the wood through the trees and your team will also feel deflated. So positivity and creativity is the only mentality to adopt."
Looking for social distanced events to attend? Skiddle has put together the UK's biggest social distancing events guide here.
Main image credit: Luke Deakin