Fionn Curran, one of Ireland's biggest upcoming happy hardcore-inspired techno DJs and producers, is going on a Scottish tour, hitting all the major cities in September-October. Tickets go on sale on Friday 1st September at 10 am.
The artist, hailing from Galway, has smashed his way through Ireland as well as headline shows and festival appearances in Scotland, England, Magaluf, and Ibiza.
Curran released his insanely successful Dream EP in August 2022, which cemented his place in the scene as an artist who wants to climb to the top.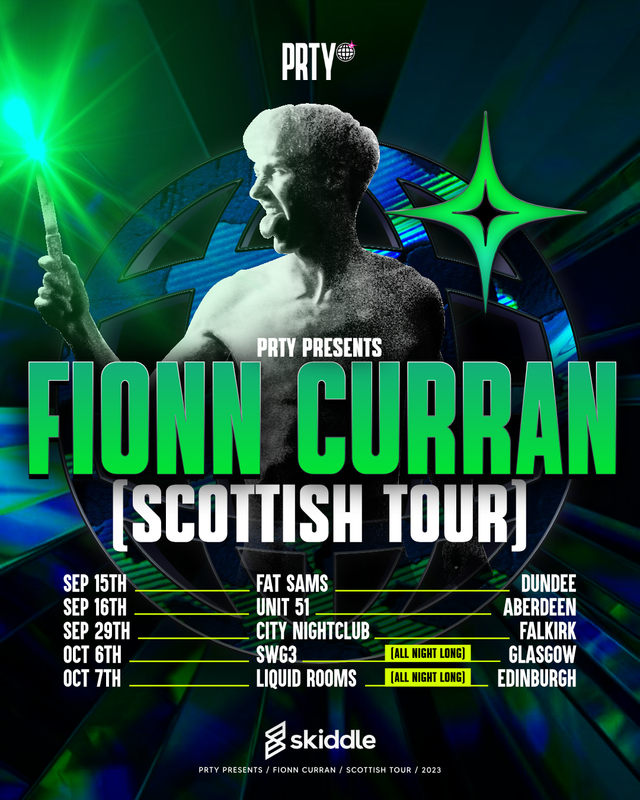 Curran's upcoming Scottish dates are as follows:
15th September - Fat Sam's, Dundee
16th September - Unit 51, Aberdeen
29th September City Nightclub, Falkirk
7th October - Liquid Rooms, Edinburgh
Click or tap the event you'd like to attend above to go through to the corresponding ticket page, or click or tap here to see them all in one place. As such a hot name on the scene right now, tickets won't last long.
---
Check out our What's On Guide to discover more rowdy raves and sweaty gigs taking place over the coming weeks and months. For festivals, lifestyle events and more, head on over to our Things To Do page or be inspired by the event selections on our Inspire Me page.


Header image credit: Fionn Curran / Instagram.com