Next week marks the official beginning of Independent Venue Week 2022 and venues across the UK will be opening their doors and hosting memorable gigs with some of the best rising stars. We're focussing on some of the best venues across the UK and this week we're taking a look at Liverpool's Jacaranda Club.
(Find tickets for Flechettes on Saturday 4th February here)
Ticket waiting list for Flechettes
Tickets you want not available? We know it's frustrating, but don't worry we've got your back. Join the waiting list below and we'll reserve you tickets if they become available.
This is the place in Liverpool most famously known for being the place where The Beatles formed. With Paul, John, George and Ringo being frequent customers, they wanted to perform at the venue and they were allowed to use the basement as a rehearsal studio, so we have a lot to thank the Jacaranda Club for.
It still continues to support local musicians to this day, 60 years on, new music is at the heart of its ethos. Here, you'll find a space that is at the very grassroots of the music industry, still continuing to offer open mic slots on Sunday nights to give upstarts their first stage experiences.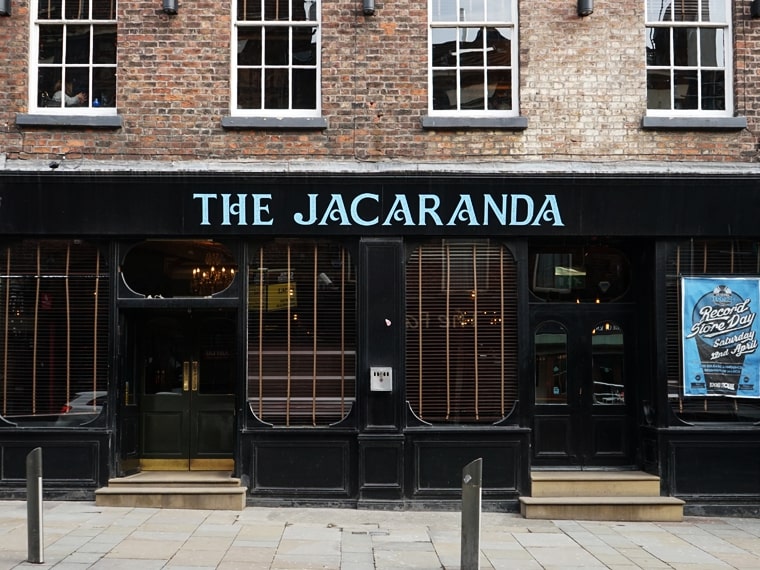 Able to road test new material, who knows where these musicians will be in the future. In terms of the actual venue space, when you step through the doors you'll be greeted by a warm and friendly bar serving cocktails and warm drinks. Not only is the Jacaranda Club a venue but it's a record store too.
(Find tickets for Amelia on Thursday 23rd February here)
You'll find its wide selection of vinyl on the floor above in a store where they combine records with coffee and drinks. There are record players sunk into the tables, so you can enjoy the beauty of exploring a new record right there and then with a drink in hand.
It's the perfect place to catch some in-store performances from some of the very best artists going at the moment. Who could resist coming somewhere with so much history attached to it? The space can fit up to 400 people and is the perfect space to swoon along to gentle folk or mosh to indie rock.
The Jacaranda Club serves as a place to uplift talent from the local area and across the UK. It is spaces like this that are vital to the grassroots music scene in the UK. Who knows, it may even help to spawn a future arena-filler who goes from the bottom to the top. If you want to see more of what's on at the Jacaranda Club then click here.
---
---
Check out our What's On Guide to discover even more rowdy raves and sweaty gigs taking place over the coming weeks and months. For festivals, lifestyle events and more, head on over to our Things To Do page or be inspired by the event selections on our Inspire Me page.