There's no doubt about it, festival season is one of the most glorious times of year in Britain. It offers you the chance to see some of your favourite artists, whilst hanging out with a bunch of your nearest and dearest in a field. What's not to like?
Whilst most people are concerned with what the weather will be doing and how to pack accordingly, the condition of the facilities, and where their favourite acts will be performing, many forget about the rare but potentially devastating downside - theft.
Particularly with the larger festivals, statistics gathered from a number of police forces around the UK in 2016 revealed the highest theft rates to date, with on average 16% of festival goers being affected. According to Aviva, each festival goer brings along with them on average the equivalent of just shy of £1000, including expensive electronics such as smartphones and cameras.
A similar survey conducted by insurance firm Policy Expert in 2016 produced data that highlighted the likelihood of becoming a victim of theft at a handful of the UK's largest festivals. The UK's safest festival at the time of the survey was heavy metal festival Download, where punters had a 1 in 24,000 chance of having their belongings pinched whereas attendees at London's Wireless festival had a 1 in 513 chance.
The number of reported crimes at festivals since 2016 has fallen. Somerset police disclosed figures from this year's Glastonbury Festival which showed that, although the majority of reported crimes were theft related, the number of thefts fell from 90 at the last Glastonbury event in 2017, down to 67. This is good news for those planning to attend one of the many great festivals on offer in the UK this year. However, we would stress that it still makes sense to be prepared, follow safety advice and be up to date with newest and savviest ways to keep your belongings safe.
See below for some festival safety advice and other pearls of wisdom, on how to keep your stuff safe at festivals this year.
Ten Safety Tips
1 - Never leave valuables unattended in tents or in cars - Kind of an obvious one. Get yourself a snazzy bum bag, they're all the rage at the moment, look sharp and keep valuables safe and on your person at all times.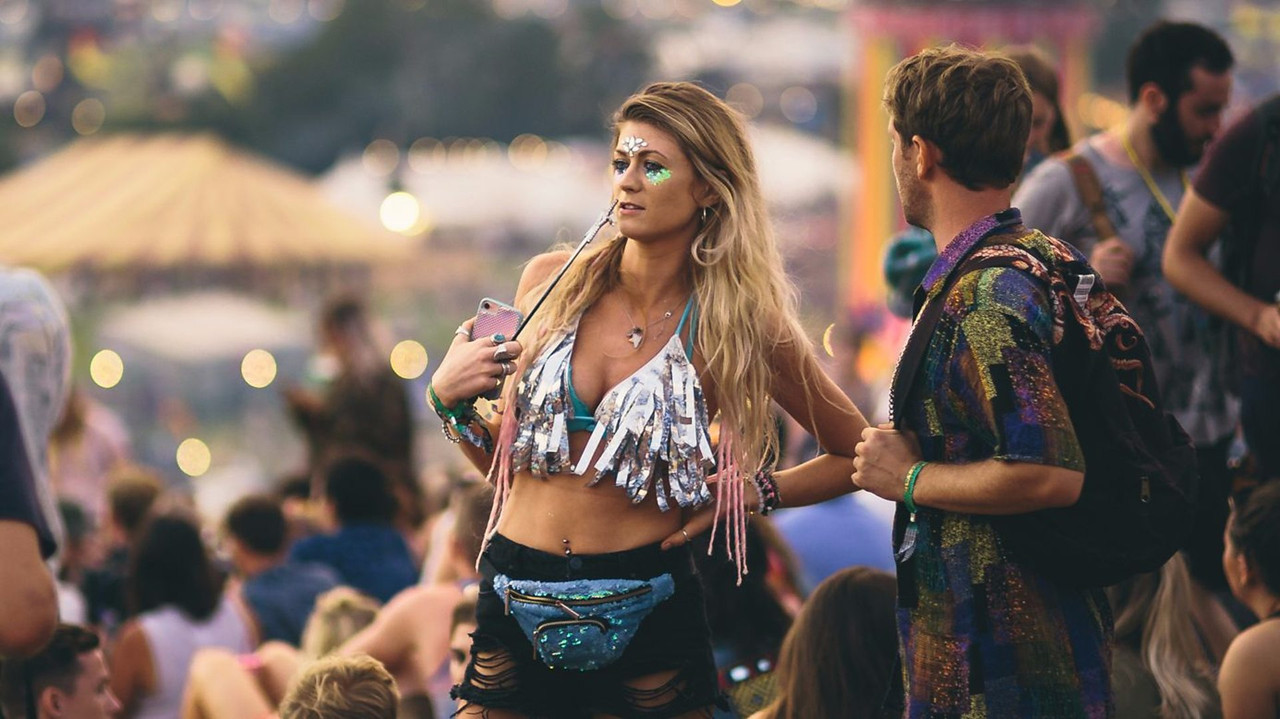 Image: BBC
2 - Consider what you really need to take. Do you really need to take an expensive watch? - Your phone will certainly be able to give you the time. If you're choosing not to take a phone, ask a fellow festival goer. Problem solved.
3 - Download the latest security apps for your mobile device - There are plenty of apps available to help track your device if stolen and, if necessary, some that allow you to delete sensitive data remotely.
4 - Only take out as much cash as you need - Let's face it, carrying large amounts of cash around a festival, especially if under the influence of alcohol, is not a clever idea. Use contactless where possible and keep as little money on you as possible.
5 - Separate cash from cards and only take one bank/credit card if you can - If on the slight chance, some lowlife does decide to target you, you'll want to make sure that your valuables are spread across as many of your secure pockets etc, as possible. Don't make it easy for them.
6 - Make sure pockets or handbags have zipped openings to prevent belongings from being snatched - You can now buy 'Anti-theft festival bags' which have enclosed zips and no external compartments making it hard for thieves to successfully get the hands on your stuff.
7 - Set your lock screen on your phone to display a 'contact if found' message - A clever chap shared a great piece of advice with the Twitter community prior to this years Glastonbury Festival. His advice was to take a screenshot of a note which contained instructions and a contact number of a friend, in case you lost your phone. Chances of you being reunited with a lost phone are slim but this could definitely help.
8 - Keep belongings at the bottom of your sleeping bag at night - No one will manage to get to your valuables without first waking you. For added security, if you're sleeping in your clothes, put your personal belongings in your pockets.
9 - Use the free lock-up areas - The majority of festivals now offer safe storage boxes on site to help keep your valuable possessions safe, for a small fee
10 - Report anything lost or stolen to the police - You must obtain a crime number to give to your insurance company if you want to make a claim. Be sure to report a theft as soon as possible.
Just keeping these simple things in mind could make all the difference with your festival experience.
If you've not decided which festival you're going to yet, use our unique Festival Finder to find the perfect festival for you!