SWG3 in Glasgow will welcome 9x9, Charlie Sparks, Jezza & Jod, Parfait, and more on Friday 20th October 2023. Sign up for tickets now.
NRG 002 lands at SWG3, one of the city's best clubs, for another huge takeover, focusing on the harder side of dance, including techno, trance, psy/goa trance, and hardstyle.
NRG is the product of Scotland's and Ireland's hottest promoters joining forces to create unforgettable rave experiences, so you can trust these guys to put on a party you simply won't want to leave.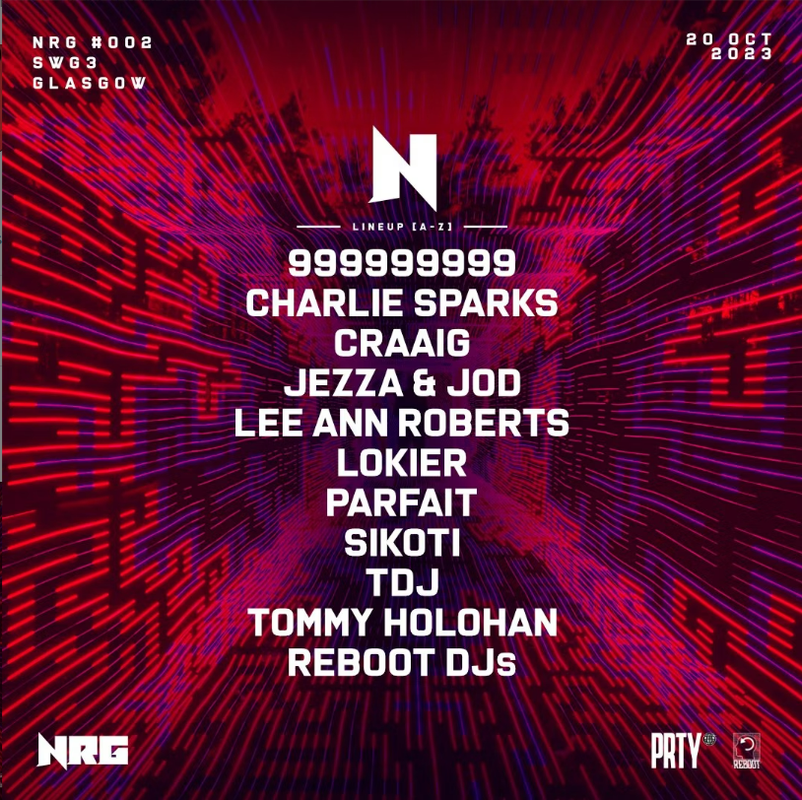 Joining the artists listed above are Craaig, Lee Ann Roberts, Lokier, Sikoti, TDJ, Tommy Holohan, and Reboot DJs.
Tickets for the last NRG takeover at the same venue sold out in record time, with over 3,000 left on the waiting list with no tickets. So it's essential you sign up for tickets if you want a chance at getting into this huge rave.
Tickets go on sale this Friday at 10 am. Sign up at the very bottom of this page for the best chance of getting tickets!
---
Check out our What's On Guide to discover more rowdy raves and sweaty gigs taking place over the coming weeks and months. For festivals, lifestyle events and more, head on over to our Things To Do page or be inspired by the event selections on our Inspire Me page.


Header image credit: SWG3 / Facebook.com
Tickets are no longer available for this event