Each week on Days Out With Skiddle we bring you the very latest entertainment that could leave you with long-lasting memories. This week we have a nightmarish circus, filled with all kinds of characters, a theatre show starring the one and only Amy Adams and some live stand up comedy to get you laughing.
If this sounds like fun to you then click on the event titles below to learn even more about them.
When: Tuesday 2nd August
Where: Abbeydale Picture House, Sheffield
Badger's Can't Be Friends is an offbeat comedy that maintains a serious edge. Following a super-teacher who fights back against the education system, we follow him as he explores who and exactly what he is fighting for. It's a comedy performance that is set to have audiences enthralled.
Find tickets for Badgers Can't Be Friends - here
---
When: Sunday 30th October
Where: Tudor Grange Park, Solihull
This event is one for thrill seekers. Set in an eerie circus, this immersive horror experience sees you interact with live actors who will be aiming to scare you out of your skin. If you want to get out of there alive you better be quick as the monsters chase you. This is definitely an event for the braver people.
Find tickets for The Forbidden Circus - here
---
Summer Family Fest at Bank, Perth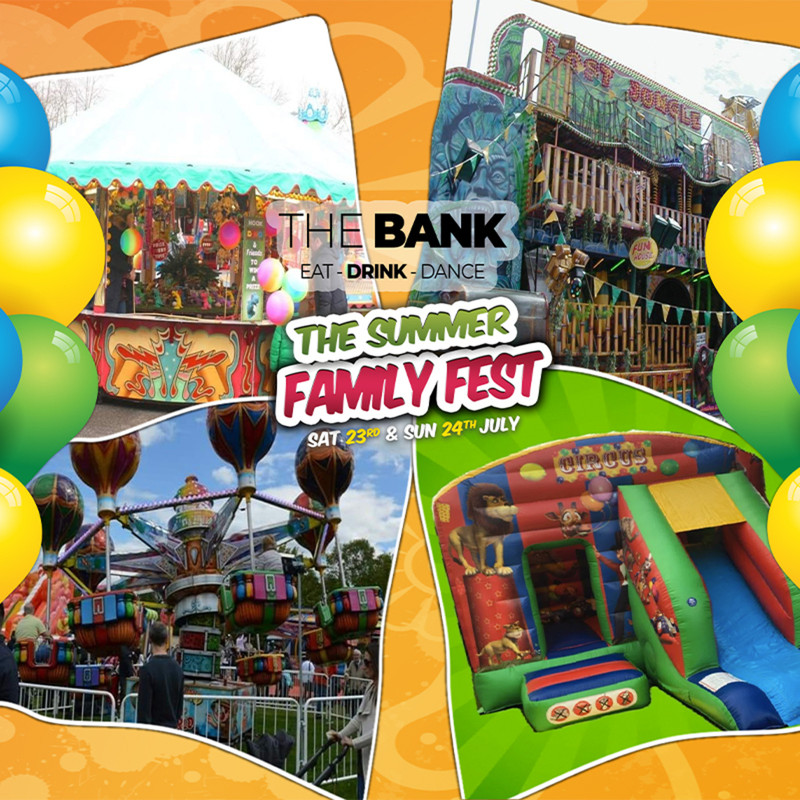 When: Saturday 23rd- Sunday 24th July
Where: The Bank Bar and Beer Garden, Perth
This weekend if you fancy getting out in the sun then this is the perfect event to take the family to. In Perth they're putting on a family fest that includes bouncy castles, slides and plenty of fairground rides to enjoy. A BBQ will be in place in case you want to pick up a burger too.
Find tickets for Summer Family Fest at Bank, Perth - here
---
When: Saturday 30th July
Where: The Bierkeller, Manchester
It's time for brunch! This event in Manchester encourages you to bring your finest dancing shoes as the theme of the event is disco. So, when you're finished with the food and the cocktails, take yourself over to the dance floor to lose it to the Disco classics that are instantly recognisable.
Find tickets for Let's Disco Brunch - here
---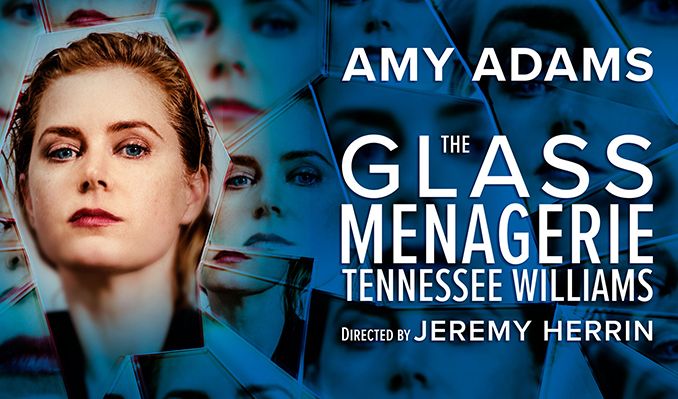 When: Tuesday 24th May- Saturday 27th August
Where: Duke of York's Theatre, London
Amy Adams stars in this theatre show about a woman abandoned by her husband whose attention quickly turns to securing the future of herself and her children. Based on the Tennesse Williams play, this Jeremy Herrin-directed version brilliantly utilises all the talents of Amy Adams.
Find tickets for The Glass Menagerie - here
---
Cathedral of Comedy: Catherine Bohart
When: Saturday 15th October
Where: Newcastle Cathedral, Newcastle Upon Tyne
The latest show in the Cathedral of Comedy series that sees top comedians being chosen to perform sets in Newcastle's beautiful cathedral. Now it's the turn of Catherine Bohart who will be joined on the night by a full line-up of comedians. There will also be some amazing street food on offer throughout the night.
Find tickets for Cathedral of Comedy: Catherine Bohart - here
---
When: Sunday 19th February 2023
Where: The Leadmill, Sheffield
You may have seen Sophie Duker in the latest series of Taskmaster where (spoiler alert) she was crowned the winner. A personality who is capable of winning you over pretty quickly, her stand-up show will be full of witty takes on societal issues and an insight into her unique perspective.
Find tickets for Sophie Duker - here
---
---
Check out our What's On Guide to discover even more rowdy raves and sweaty gigs taking place over the coming weeks and months. For festivals, lifestyle events and more, head on over to our Things To Do page or be inspired by the event selections on our Inspire Me page.