This week on Days With Skiddle, we have a whole host of delicious treats, spookily themed cinema shows and some very entertaining live shows. As we've now transitioned into Autumn, it's time to bring out jackets again which will be a relief for all you winter-loving people. So start to wrap up warm for those nights out.
Have a browse of these amazing events that we're spotlighting this week, don't forget to click on the names for more information about each event.
When: Friday 10th December
Where: Rainton Arena, Houghton-le-Spring
This is set to be an amazing night of entertainment down at Rainton Arena as this live show full of classic movie tracks being performed will be spectacular. With an emphasis on the hugely popular film The Greatest Showman, expect all that cinema magic to be translated in an entirely new way. The arena will come alive with the sound of so many beloved songs.
You can find tickets for The Greatest Evening + Dinner here.
-
---
The Exorcist- Halloween lockdown drive-in movies
When: Saturday 30th October
Where: Falkirk Stadium, Falkirk
The Exorcist is one of the most iconic horror movies of all time and helped to define the rules of the genre that we're so used to today. A film that is difficult to get through without taking your eyes away from it in terror, why not come and watch it on a huge screen and in the comfort of your car? Falkirk is providing this old-school experience this Halloween and there's no better choice of film.
You can find tickets for The Exorcist- Halloween Lockdown drive-in movies here.
-
---
When: Saturday 2nd October
Where: Power League Soccer Dome, Manchester
Scare City has returned to Manchester for the second year in a row, refreshed and ready to give you a good fright. Come and drive into this huge cinema complex where you can watch The Nun on a massive screen. You should be warned though, actors will be crawling around in the dark ready to make the film really come to life.
You can find tickets for Scare City 2.0 here.
-
---
When: Friday 15th October
Where: Clavering Village Hall, Saffron Walden
Claveringfest is a beer and wine festival that showcases the very best in locally sourced beers, wines, ciders and more. With food available from the Smoke BBQ in Bishops Stortford, you couldn't ask for much more. It's a great opportunity to get out and see old friends whilst discovering something new at the same time.
You can find tickets for Claveringfest here.
-
---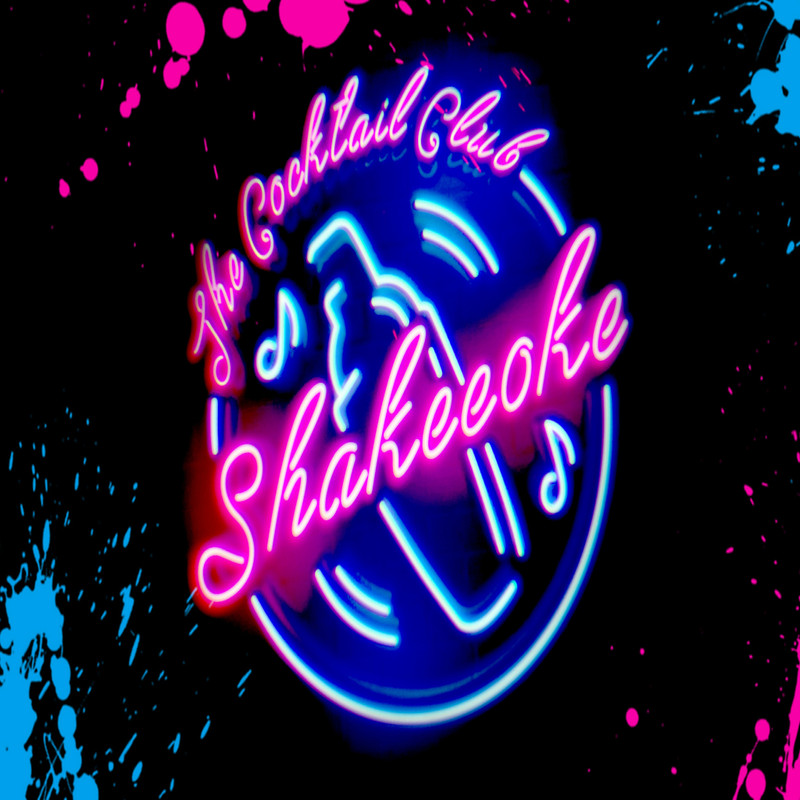 When: Saturday 22nd January 2022
Where: London Cocktail Club, Oxford Circus
The brand new Shakeeoke event from London Cocktail Club is an immersive cocktail making masterclass. Challenge your mates to make the best cocktail as you compete in a cocktail contest gameshow style. There are prizes up for grabs and even better, you get to drink every single one you make. There will be plenty of tunes going to keep up the party atmosphere.
You can find tickets for Shakeeoke here.
-
---
When: Sunday 31st October
Where: East 59th, Leeds
After a hugely successful launch party, Angie's are returning to East 59th for a Halloween special. They'll be serving brunch long into the evening. The venue will be transformed to suit the Halloween theme and there'll be plenty of spooky tunes to keep you dancing throughout the day. Fancy dress is welcomed.
You can find tickets for Angie's Halloween Disco here.
-
---
When: Sunday 10th October
Where: Lancaster University
One of the UK's most notable psychological therapists Emma Kenny has presented countless beloved crime shows. She is definitely what you can call a serial killer expert. In this special show, she will be taking you through morbid curiosities of what makes a serial killer and why were the most notorious not caught sooner?
You can find tickets for The Serial Killer Next Door here.
-
---
Back to the Future- The Musical
When: Saturday 9th October
Where: Adelphi Theatre, London
It's a case of a sci-fi cinema classic turned into a theatre show here, with the tale of Doc Brown and Marty McFly taking to the stage at the Adelphi Theatre. Strap yourself in because when this show hits 88mph, sparks will fly as Marty goes back to desperately try and fix the present.
You can find tickets for Back to the Future- The Musical here.
-
---
Good Ship Comedy Presents: Rhys James
When: Monday 11th October
Where: The Colonel Fawcett, London
Rhys James has become a familiar face on British panel shows, racking up appearances on shows such as Mock The Week and Roast Battle. He's even had one of the most acclaimed shows at The Edinburgh Fringe. Now, he's bringing his latest show to London and we could all do with a good laugh.
You can find tickets for Good Ship Comedy Presents: Rhys James here.
-
---
Suggs: A Life in the Realm of Madness
When: Saturday 22nd January 2022
Where: Redgrave Theatre, Bristol
This is a chance to see Madness legend Suggs tell his story in both spoken and musical form, with the help of some Madness classics. From early antics to taking to the stage at Glastonbury, it's one hell of a story with plenty of laughs to be had along the way. This is a chance to spend a night listening to an absolute musical legend.
You can find tickets for Suggs: A Life in the Realm of Madness here.
-
---
If you're looking for more events to attend then check out our What's On Guide. If live music is more your thing then head over to our Live page.
Header image credit:; Amanda Malpass PR
---
---