The best way to go about your life is by finding pleasure in the simple things. And sitting back and lightly bullying your mates while the sun beats down on you in one of Nottingham's rooftop bars is a great way to do that. And probably the most fun.
With hot days ahead of us, we gathered the best rooftop bars in Nottingham here, in one convenient place. This way, it's ten times easier to spend your summer rooftop bar hopping, sipping cold bevs, laughing with your pals, and making memories!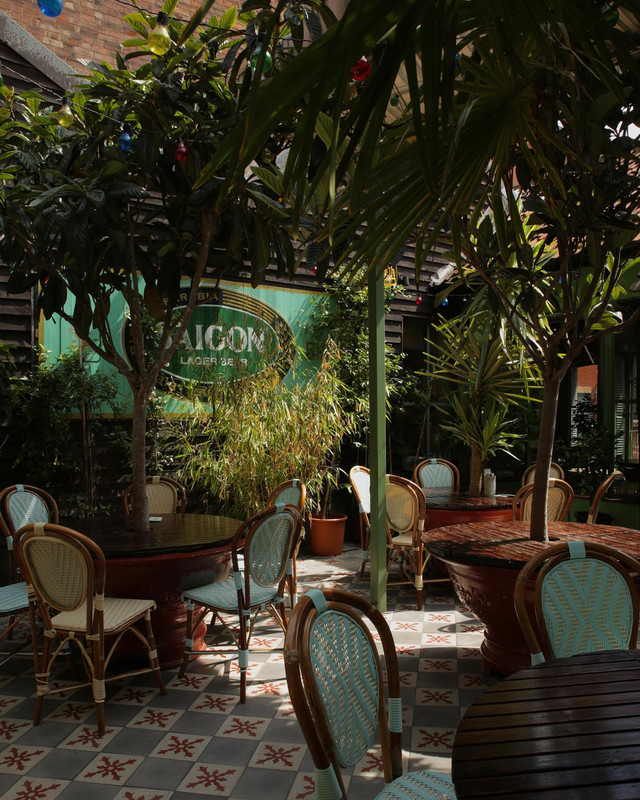 Photo: House of Coco Tang on Facebook
Where: 45 Bridlesmith Gate, Nottingham NG1 2GN
For a special night (or day), head to House of Coco Tang. Popular with younger crowds, this oriental-themed cocktail bar has a fantastic vibe thanks to the stunning design, including neon signs and lots of plants. To give you an idea of the cocktails they serve, past drinks, including Fight Club and Mean Girls drinks with the iconic soap bar and burn book as garnish.
---
Restaurant Six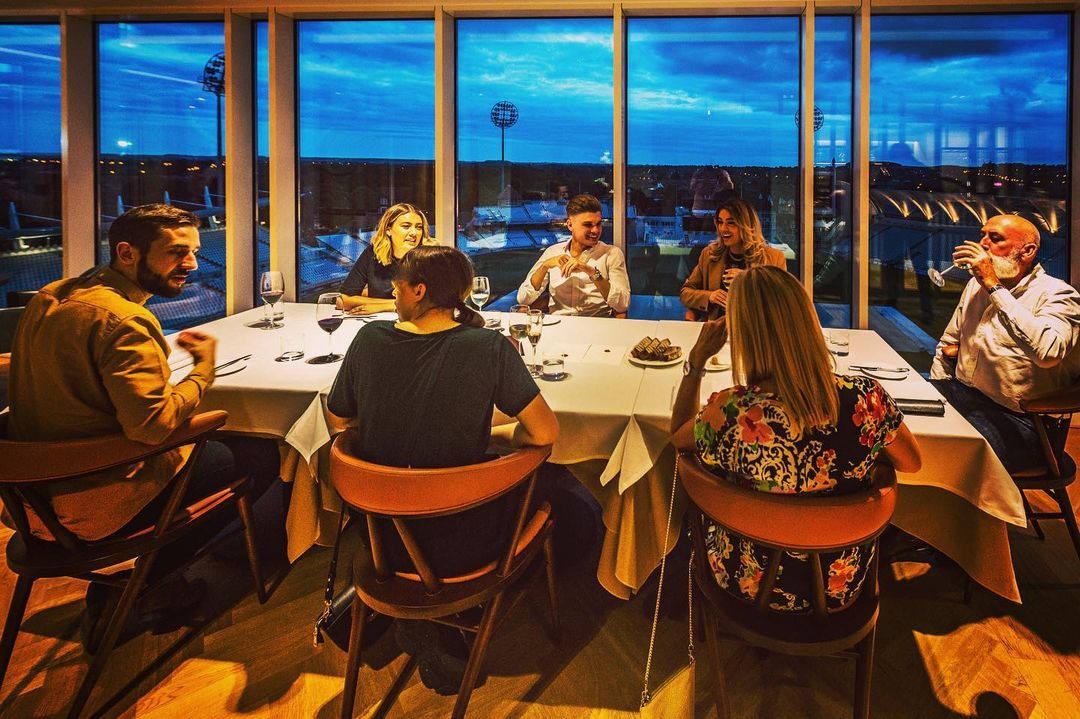 Photo: Restaurant Six on Instagram
Where: Radcliffe Road Stand, Trent Bridge, Nottingham NG2 6AG
Restaurant Six is… well, a restaurant. Therefore, it's not the best choice for crazy nights out. But still, we had to add it to our list because the views are spectacular, panoramic, and offer a bird's eye view of Trent Bridge Cricket Ground. Up on the sixth floor, the bar offers cocktails, whiskeys, and a wine list longer than your arm. For a calm night out, Restaurant Six is a spectacular choice.
---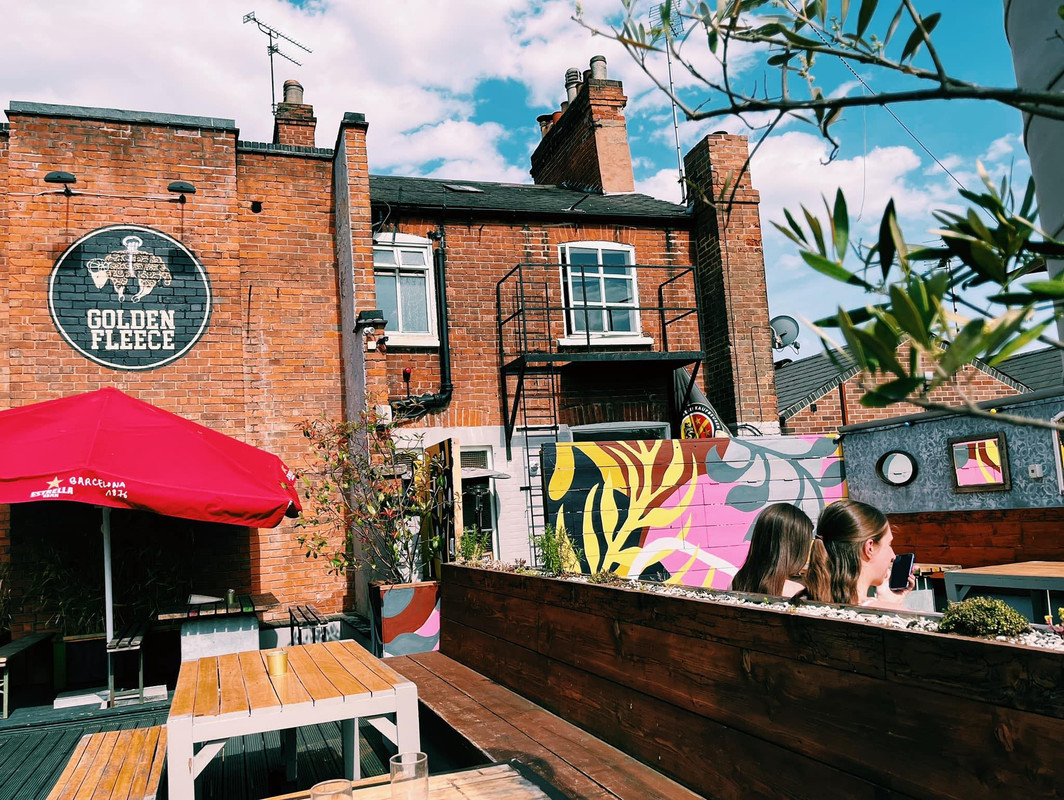 Photo: The Golden Fleece on Facebook
Where: 105 Mansfield Road, Nottingham NG1 3FN
If you're the kind that prefers to be left alone to chat with your mates over a drink, The Golden Fleece is a cracking no-frills pub that's there for you when all you need is some good beer. Colourful, spacious, and with a wide selection of beers, The Golden Fleece has definitely earned its place on our list of the best rooftop bars in Nottingham.
---
Alchemilla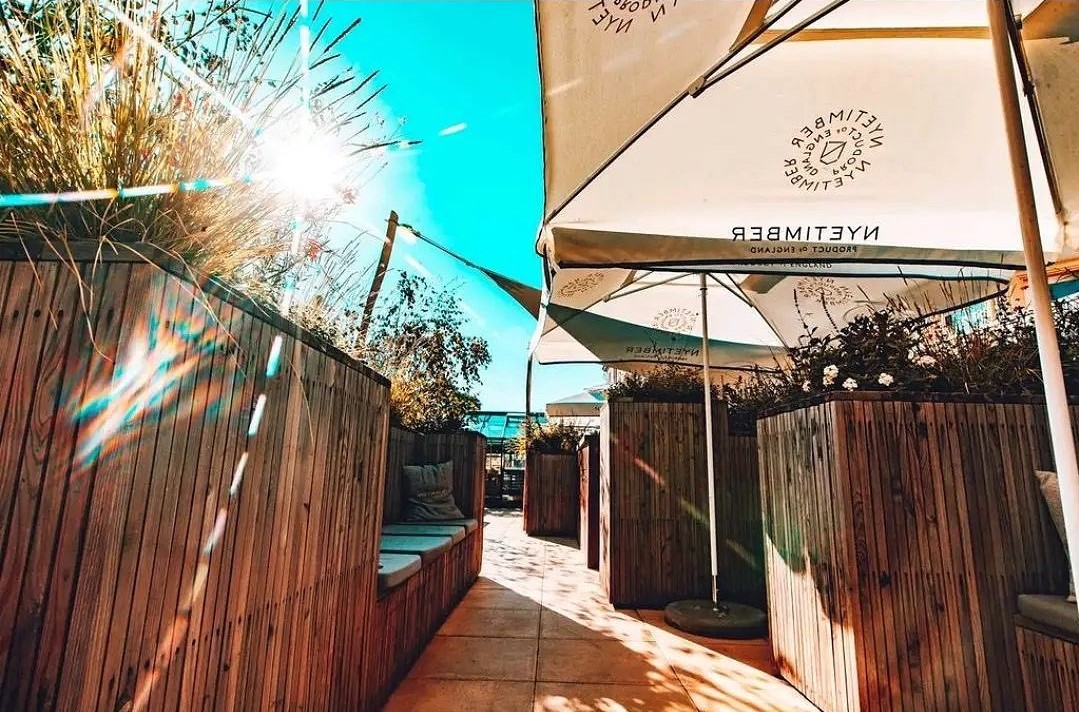 Photo: Alchemilla on Instagram
Where: 192 Derby Rd, Nottingham NG7 1NF
Another high-end option, Alchemilla is one of Nottingham's four Michelin star restaurants. Boasting banging cocktails, stylish, comforting furnishings, and some of the best food in the city, Alchemilla is the kind of place you go to feel fancy or to celebrate. Accented with lavender and other colourful plants, Alchemilla is easily one of the best rooftop bars in Nottingham. And the prettiest!
---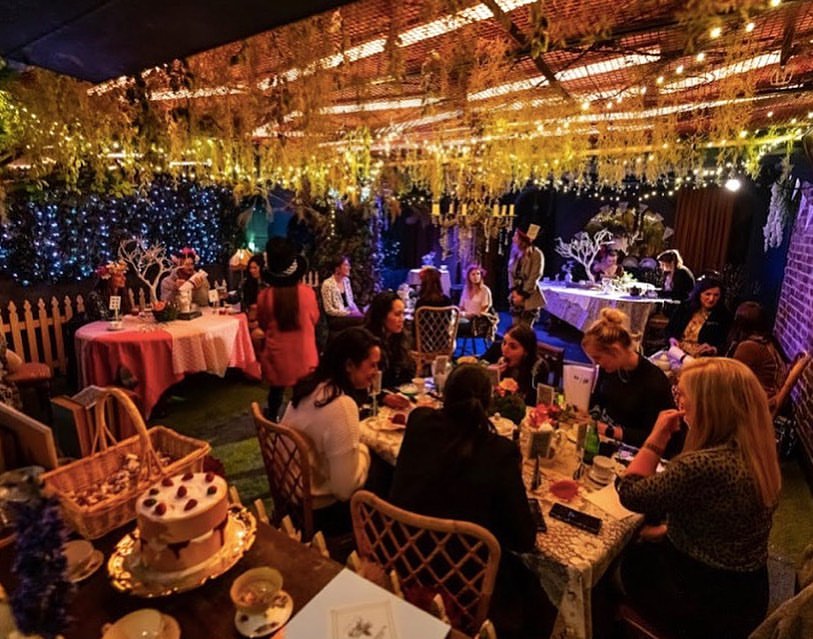 Photo: Hidden on Instagram
Where: 14a Swann's Yard, Long Row, Nottingham NG1 2DH
If good times are what you're after, Hidden is the best choice of all Nottingham rooftop bars. At Hidden, local DJs soundtracking your night is standard. And so are killer events that'll leave you craving another despite your alcohol-induced headache. For example, Hidden will be putting on a Pride rooftop party, a Jamaican Independence party, Flamingo Bingo, Oktoberfest celebrations, and they'll even be screening the World Cup in November.
Find tickets for events at Hidden - here
---
Where: 1 Ilkeston Rd, Nottingham NG7 3GD
In their own words, The Sir John Borlase Warren believes in proper pubs. And you'll be able to tell from the moment you step in and see the 12 draught beers, 100+ gins, and 30 whiskeys. One of Nottingham's top rooftop bars, there's plenty of seating so you won't have to stand about. And the atmosphere is super relaxed, making it the perfect pub just about any day of the week.
---
Six Barrel Drafthouse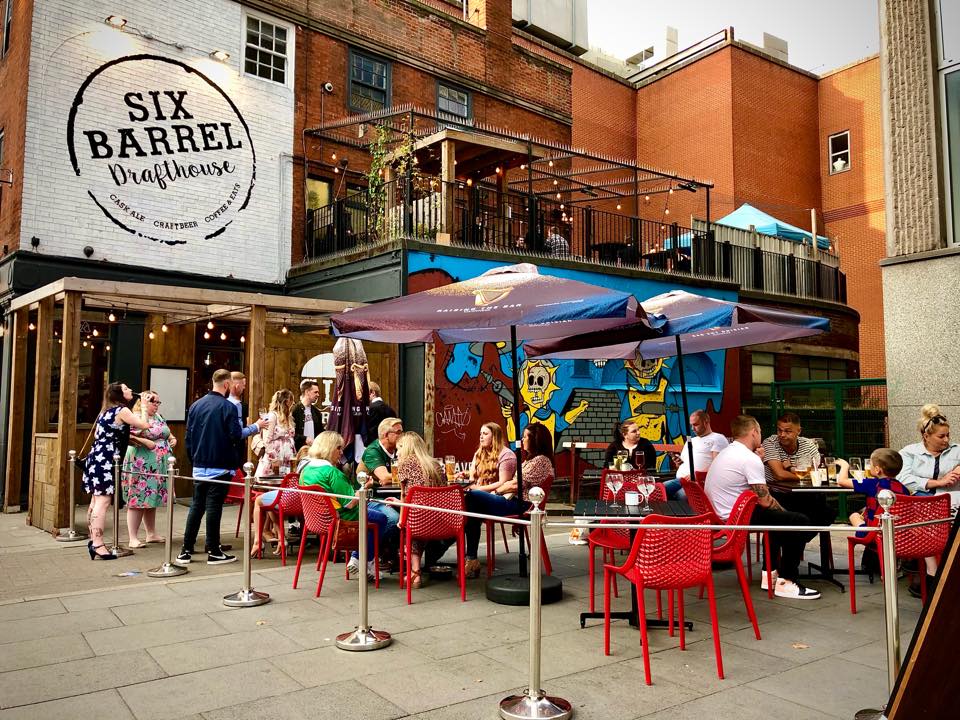 Photo: Six Barrel Drafthouse, Victoria on Facebook
Where: 14 Mansfield Road, Nottingham NG1 3GX
There are actually two Six Barrel Drafthouse's. If you're after the one with one of Nottingham's best rooftop bars, you're headed to Mansfield Road. With Beavertown Brewery artwork splashed up the walls, picnic benches, and astroturf on the floor of the rooftop bar overlooking the city, it's easy to see how this bar shines in the summer. As one of the best rooftop bars in Nottingham, you won't regret stopping by.
---
Since the weather's been warming up, now's the time to start planning which of these Nottingham rooftop bars you and your pals will be tearing up when the suns out. So which of the best rooftop bars in Nottingham will you be headed to? The traditional Golden Fleece? The party place, Hidden? Or the super Instagrammable House of Coco Tang?
---
---
Check out our What's On Guide to discover even more rowdy raves and sweaty gigs taking place over the coming weeks and months. For festivals, lifestyle events and more, head on over to our Things To Do page or be inspired by the event selections on our Inspire Me page.


Header: Restaurant Six on Instagram