On Monday 10th June 1991, a television event, the likes of which had never been seen before, took place; the finale of Season two of Twin Peaks. A show that had spellbound its viewers in the first season, as the world tried to solve the question 'Who killed Laura Palmer?' The finale, with show creator (and absolute genius/hero/role-model) David Lynch in the director's seat, saw Dale Cooper sat in the waiting room of the Black Lodge, face-to-face with a backwards talking Laura Palmer. The show, in typical Lynchian fashion, concluded with a cliff-hanger that left fans pleading for closure for over two decades.
But Laura had already revealed to us when the wonderful world of Twin Peaks would grace our screens again, when she said to our Dale, "I'll see you again in twenty-five years". And sure enough, true to its word, the show returned just over twenty-five years later, with an eighteen-hour spectacular that bewildered, shocked, mystified and overwhelmed fans of the show. A masterpiece of artistic craft, storytelling and filmmaking, and one that will be discussed for years and years to come, without a doubt.
To deliver something of such magnitude after a twenty-five-year gap, something that resonates with so many people to such a high level after an agonising wait can't be easy. But Lynch and Frost delivered it by the barrow full.
Coincidentally, England and Scotland had also taken a twenty-five-year break between facing each other in an international showdown. Could two of international football's biggest rivals (so I'm told) deliver something equally worth the wait? Keep reading to find out…… (Spoiler alert - they couldn't)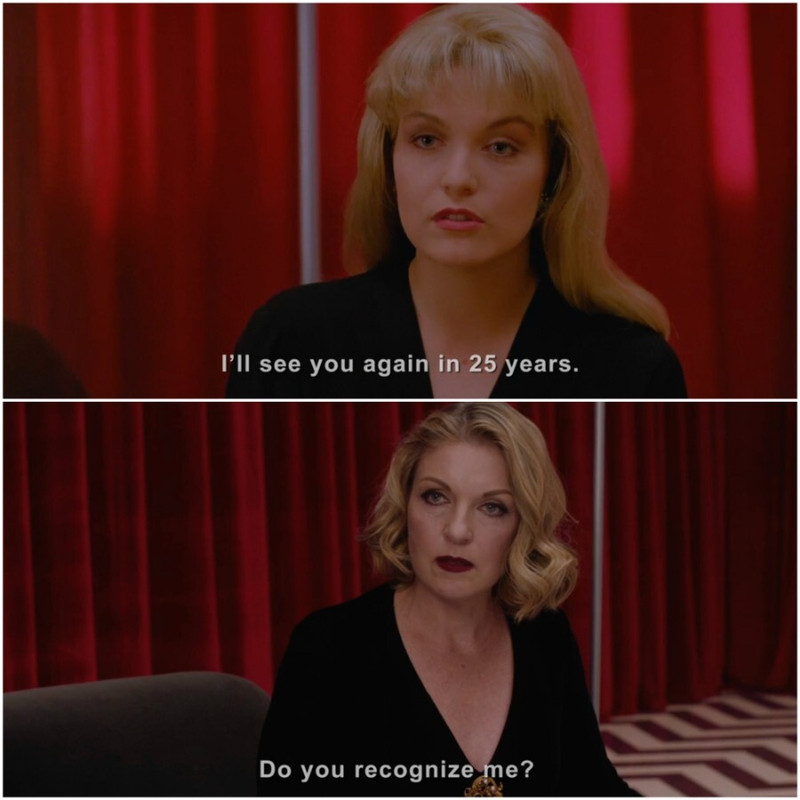 I sat in Charlotte's living room as per the previous game (check out my guide to England V Croatia here), along with Charlotte, Warren, Karen and Buster. I cracked open a delicious vanilla stout (cheers, Aldi) and got ready for what had been built up fifteen minutes earlier by ITV news as a clash of titans, one for the history books. 'There will be blood' and so forth...
At first, I wasn't even sure if we'd be able to watch the game. The camera lens was that sodden from the southern downpour taking place... I thought I'd gotten away with it (you've got to feel sorry for those Download Festival pilot attendees! Although they did get to watch a tonne of bands live. I've almost completely forgotten what that feels like now... Definitely better than watching soccer). The delight I was experiencing whilst anticipating the postponement of the game was, however, short-lived. The looming crisis averted when it appeared all the cameraman had to do was simply wipe the lens clear of any excess water and restore vision. Drat.
Things got off to a rocky start as those fabulous kicking men each butchered their own nations national anthems, but who could tell? The booing from the crowds drowned out those missed keys and forgotten words. I did also particularly enjoy the irony of Scotland booing the United Kingdom's national anthem.
-
Kick-off: The kicking got underway, starting with a Scottish kick. Five seconds later, the game came to a stop! Someone was on the floor, holding their head; an Englishman! "Blimey", I thought to myself, "this is going to be a brutal game! Five seconds in and there's folk headbutting one another!" Nope. The replay revealed it was a slight slap on the back of the head. Maybe this game isn't going to be as hardcore as I'd first thought…
It was something of a shock and yet very nice to see Marshall Mathers AKA rap superstar Eminem playing for England tonight, with a number eleven on his back…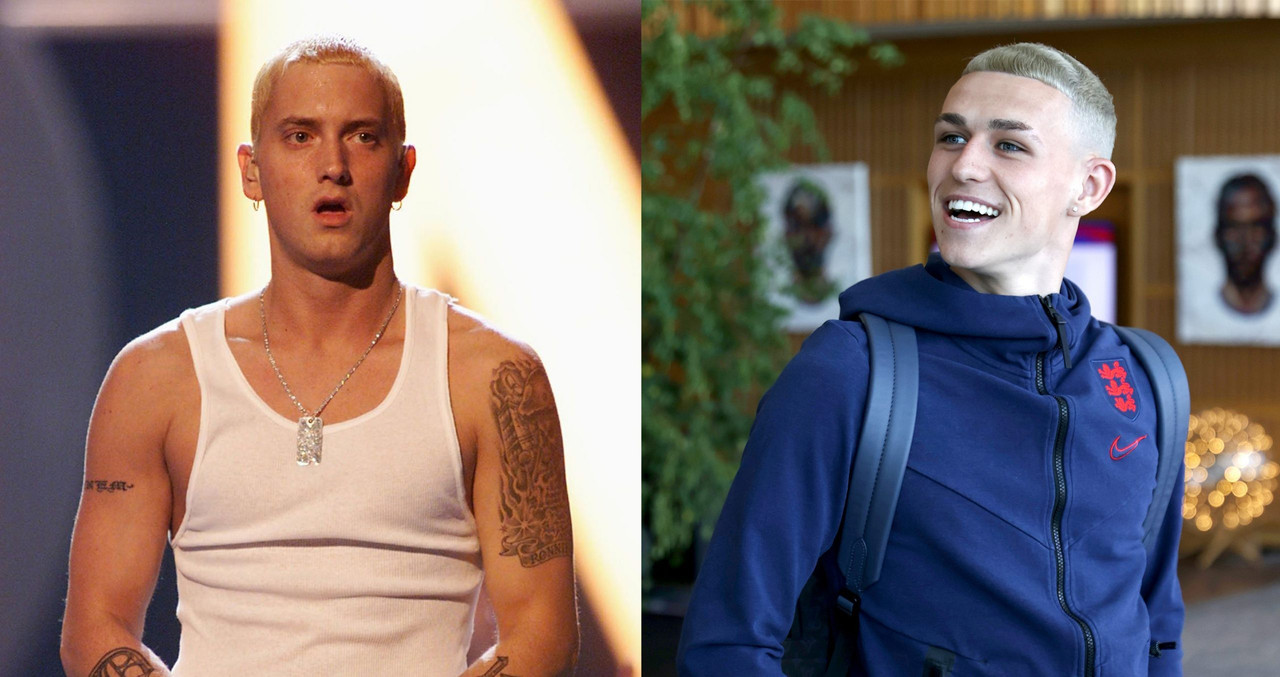 The ball did a lot of moving back and forth, a recurring theme I've noticed across these football games. Interesting. The ball had a few goes at getting into the Scottish netted area but didn't quite make it, thanks to the Scotsman standing in front of it. His kit a lovely red/pinkish colour. Very suave. Anyway, he hoofed it nearly the full length of the pitch!
UPDATE: In my previous blog, I said someone would know the length of a pitch. My mate Dave was on hand with the facts. One hundred and five meters to be exact. Thanks for your knowledge, Dave.
I quickly grew to realise that things perhaps weren't going to be quite as extreme as I'd initially been led to believe they would be...
-
45 minutes in: Almost an hour had slowly ticked by without a single point being added to the scoreboard. There were no big dramas and there wasn't a single scrap between the Englishmen and Scotsmen… The cameraman delivered at least, once again treating us to a view of those well-toned bellies in the crowds, to the tune of that oh so familiar incantation.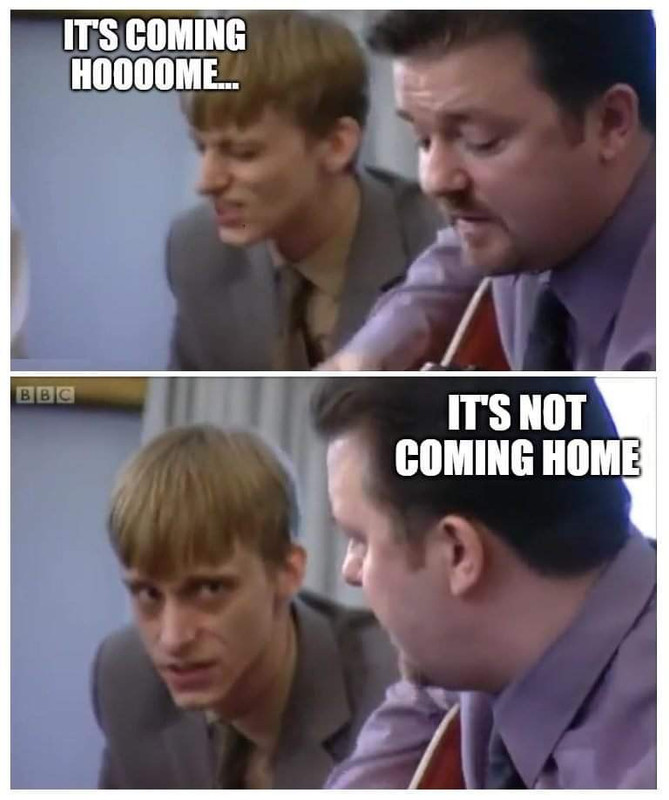 Second half: There were a few feeble attempts to get the ball into its desired location throughout the latter half of the agonising ninety minutes, some of which resulted in a few 'ooo's' and 'aahhhh's' and 'Bloody hells' from everyone in the room (except Buster, who slept soundly throughout), but none of these noises were converted into points, disappointingly.
I'll be completely honest, I have a new respect for football commentators. During a game like this, I honestly don't know how they managed to keep talking. Nothing. Happened.
-
90 minutes - Full time: The final whistle has been blown and I feel I've aged at least a year. There's drool on my shirt. Have I been sleeping? Or is this just a consequence of the monotonous spectacle I've just endured?
-
Here's a list of highlights and notable happenings, which nicely sums up my experience of this particular game:
- Harry Kane got his foot stood on and I thought, 'I bet that hurt'
- The commentators have said 'delicious' numerous times in reference to kicks - Very enjoyable
- A finger went in a Scotsman's eye, which reminds me of when Game of Thrones was good
- The commentators implied that one of the players was good at taking it on the chest, whatever that means
- At one point, an Englishman tried to cheekily gain a piggyback from a Scotsman, which I thought was quite cute
- The Scottish manager has a very furrowed brow. Comic book villain vibes
- I learnt that Buster is having a haircut tomorrow
- Started recording an album with Honeyspider yesterday (why don't you give us a listen? Nice one)
- Gareth was chatting with someone and the commentators said, "Gareth is discussing what to do next". I can't possibly imagine what that could be? Keep kicking the ball?
- There was what appeared to be a rugby-style scrum in front of one of the goal areas near the end of the game. One of the most exciting highlights
---
Click or tap on the image below for live screening events of all of this years UEFA Euro Championships and more...

---
In summary:
All in all, England V Scotland was as interesting as an afternoon in the paint-drying museum, where they have lots of different types of paint drying, and you can wander around looking at the different types of paints, as they dry, all at different stages in the paint drying process. And then, when they're dry, they replace them with paints that aren't quite dry yet, and you get to see them drying all over again. Until they're dry. And the cycle begins all over again.
I think the next time these 'two titans' of kickball go up against each other, I'll crack out the Twin Peaks box set.
Oh! I almost forgot - I'm off to watch England vs. the Czech Republic tonight! I've heard this one will be excellent…….
-
England 0 - Scotland 0
---
---
Fancy watching England in their campaign to bring football back home over the coming weeks? Then you should check out our Euro 2020/21 Inspire Me page and grab yourself a ticket for one of the many live screening events happening across the UK!
Football not really your bag? We've got hundreds, if not thousands of live gig listings, club events, festivals and more! With many set to take place in the coming weeks and months, now is the perfect time to start planning your summer! Head to Live Page, our Club's page or use our Festival Finder Tool to find your perfect event.