It's been another predictably chaotic weekend of Premier League football, with a lot of controversy surrounding the refereeing. Firstly, in Manchester City's 4-0 thrashing of Newcastle, the eventually losing side were disappointed to not be awarded a penalty after Ederson brought down Ryan Fraser in what looked like a clear penalty. Yet it wasn't given, judging by Newcastle's performance it may not have impacted the final result.
Liverpool's game away at Tottenham was one of the most entertaining encounters of the season so far. Harry Kane went in for a leg breaker on Andy Robertson which if the Liverpool defender hadn't jumped would surely have snapped his leg in two. Yet the England captain wasn't sent off, much to the bemusement of pretty much everyone who isn't a Spurs fan. Anyway, Robertson himself was sent off late on for a similar challenge which doesn't help the double standard.
Chelsea continued their stuttering form by struggling to find a way past Wolves, yet they weren't helped by Covid absences. That was the main story of the weekend, with the latest wave heavily affecting fixtures, meaning that 6 of them couldn't go ahead. In an already condensed winter schedule, it's now anyone's guess as to when these outstanding fixtures will be played. It's also heavily affecting the other leagues as well and making for an incredibly chaotic Christmas period.
As this week's Open Goal is the last of the year we will hand out our player of the month nod earlier than usual. We're going to go with Manchester City's Joao Cancelo who has been truly instrumental in their seemingly unstoppable title charge, He topped off a brilliant month with a stunning goal against Newcastle this weekend and has really become one of their star men this season. A deadly crosser, committed defender and an absolute nuisance when attacking, he seems to have it all. Manchester City are looking unbeatable again.
Kendal Town FC vs Workington Reds
When: Monday 27th December
Where: Kendal Town FC
Kendal Town will be up against a challenge when Workington Reds come to visit. The away side are currently sitting at 2nd in the table and will be desperate to keep up with 1st placed Marine. Yet Kendal Town have the opportunity to ruin that for them and give themselves a nice post-Christmas lift at the same time.
Sitting second from bottom, it has not been a great campaign but we're only halfway through and you never know what might happen.
Find tickets for Kendal Town FC vs Workington Reds - here.
-
---
Manchester United vs Atletico Madrid Hospitality
When: Tuesday 15th March 2022
Where: Hotel Football Old Trafford, Manchester
Manchester United made it through the group stage of the Champions League fairly easily even if there were a couple of minor bumps. Their reward is a tie against Atletico Madrid who were lucky to make it out of their group. Now, these two clubs can face off on the biggest stage.
Atletico Madrid can never be underestimated even if they're having a down season, having knocked Liverpool out in the knockouts in recent seasons. You can enjoy this tantalising prospect from the comfort of hospitality.
Find tickets for Manchester United vs Atletico Madrid - here.
-
---
Leeds United '72 Cup Final 50th Anniversary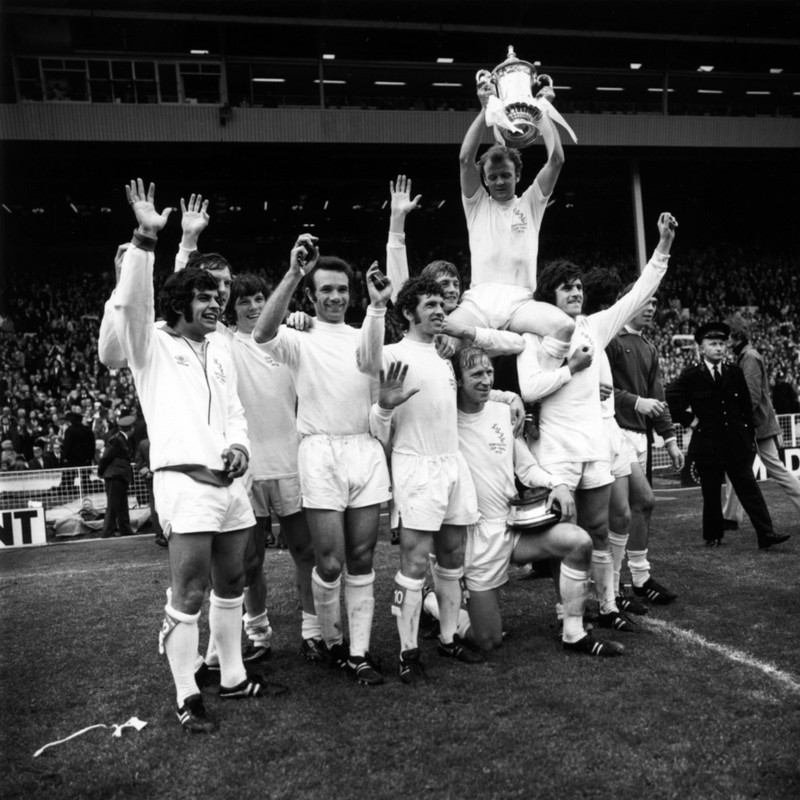 When: Friday 6th May 2022
Where: Hilton Hotel, Leeds
2022 will mark 50 years since Leeds United won the FA Cup in 1972. A historic day when the trophy really was at the pinnacle of importance in British football and when Leeds were in their glory days. Now Allan Clarke, Paul Reaney, Mick Jones, David Garvey, Jonny Giles and Eddie Gray will all be in conversation about the historic day.
Hosted by Jed Stone, this will be a very special commemoration of a historic achievement.
Find tickets for Leeds United '71 Cup Final 50th Anniversary - here.
-
---
City of Liverpool FC vs Widnes
When: Monday 27th December
Where: Vauxhall Motors FC, Ellesmere Port
With a win here, City of Liverpool FC could elevate themselves into the top 10 of the NPL Western Division. Widnes could also do with a win to further distance themselves from the lower teams in the league. You can watch this clash unfold live, there's nothing better than supporting your local side.
Find tickets for City of Liverpool FC vs Widnes - here.
-
---
For more sports events on Skiddle head to our Things To Do page. To see what's happening in your local area head to our What's On guide.
Header image credit: MATCH Magazine / Facebook