This stunning summer sunshine we've all been blessed with as of late has got us daydreaming of live music in a field; friends and random acquaintances nearby, hands in the air, singing and dancing to the biggest bands and DJs, probably slightly inebriated from all the hooch and giggle water we've consumed...
It's looking increasingly likely that music festivals here in Britain will indeed get the go-ahead once all remaining restrictions are finally lifted, even if the date is pushed back a little later than originally planned. And with holidays abroad basically out of the question, unless your willing to lock yourself away in quarantine for a week, we reckon 2021 could be one of the most outrageous, unforgettable and life-changing years to experience a music festival in the UK.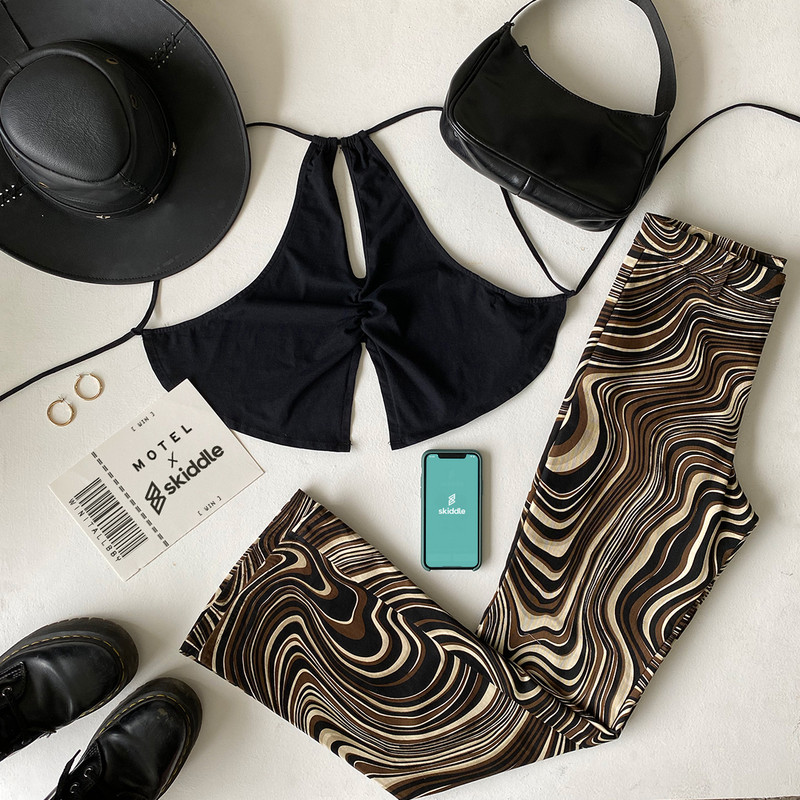 So, to celebrate the forthcoming return of our beloved and sorely missed festival season and large scale open-air music events across all four nations, we've partnered with the UK's number one go-to festival outfitter and stylist - Motel Rocks, delivering a competition to get you and your closest gals and pals festival ready.
Fancy winning £500 of Skiddle credit to spend on festivals this year, as well as a £500 Motel Rocks voucher to get that all-important festival wardrobe sorted, AND £100 worth of Skiddle credit and Motel Rocks vouchers for two of your friends? Sounds good, right?
To enter the competition and be in with a chance of claiming all three prizes, follow the instructions below:
- Head over to Instagram and follow @motelrocks and @skiddleuk
- Tag two of your friends in the Motel X Skiddle competition post on the Skiddle page (Posted Tuesday 8th June at 6 pm)
- Like the Motel X Skiddle competition post (Posted Tuesday 8th June at 6 pm)
- Comment '?' on two of Skiddle's latest polls
All terms and conditions for the Motel Rocks X Skiddle competition can be found here:
- You must be 16 years or over to enter this competition
- All entries on Skiddle's and Motel Rock's posts will be entered into the competition. One winner will be selected at random from one of the posts
- The winner will receive a £500 Motel voucher and £500 Skiddle account credit. Two of the winner's friends will receive a £100 Motel voucher and £100 Skiddle event credit each. The two friends in question will be tagged on the winning comment
- The opening date to enter the competition is Tuesday 8th June 2021
- The closing date for entry is Tuesday 15th June 2021
- The winner will be announced on Wednesday 16th June 2021
- No purchase or payment of any kind is necessary to enter or win this competition
- This promotion is in no way sponsored, endorsed or administered by, or associated with Facebook or Instagram
Head over to our Instagram page now and begin posting your entries - Good Luck!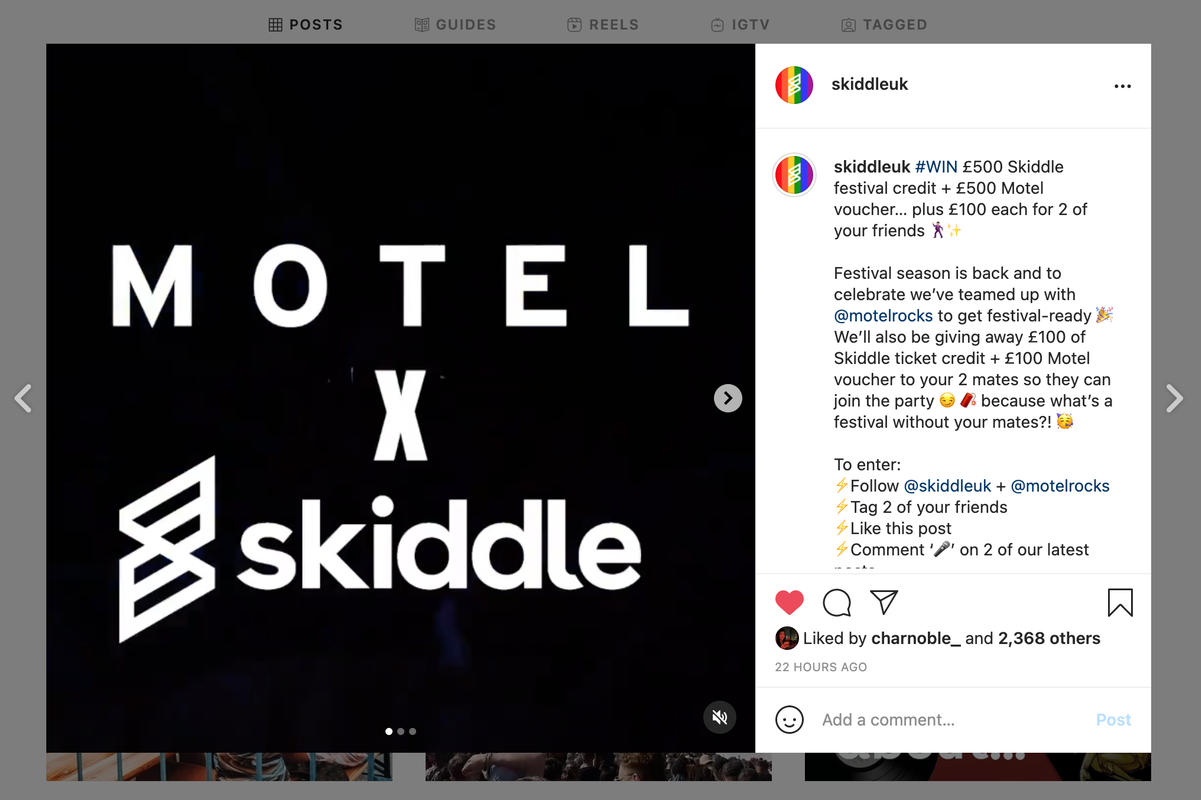 ---
---
Start booking your unforgettable 2021 festival experience today - Head over to our Festival page and browse the many open-air events still going ahead this year