Alike almost every other living soul across the world, we're looking forward to welcoming in 2021 with open arms. Good riddance 2020.
The positive news surrounding the scientific break throughs of recent weeks has got us all anticipating the return of normal times, more or less, in the new year.
Remember the days, when we could socialise with our family and friends? When we would head to the city to watch our favourite musicians or a critically acclaimed, broadway theatre show?
Well, those days aren't so far away...
The scores of dedicated creatives behind our greatly missed live entertainment industry, are hard at work planning an almighty comeback in 2021, with a plethora of unmissable theatre shows already scheduled to take place across London, and the rest of the nation, from as early as January next year.
Lending to the ever growing excitement, we've curated a selection of must-see shows happening in the capital in 2021.
Check out the list below and book your tickets by clicking on the links provided...
Wicked - The Untold Story of The Witches of OZ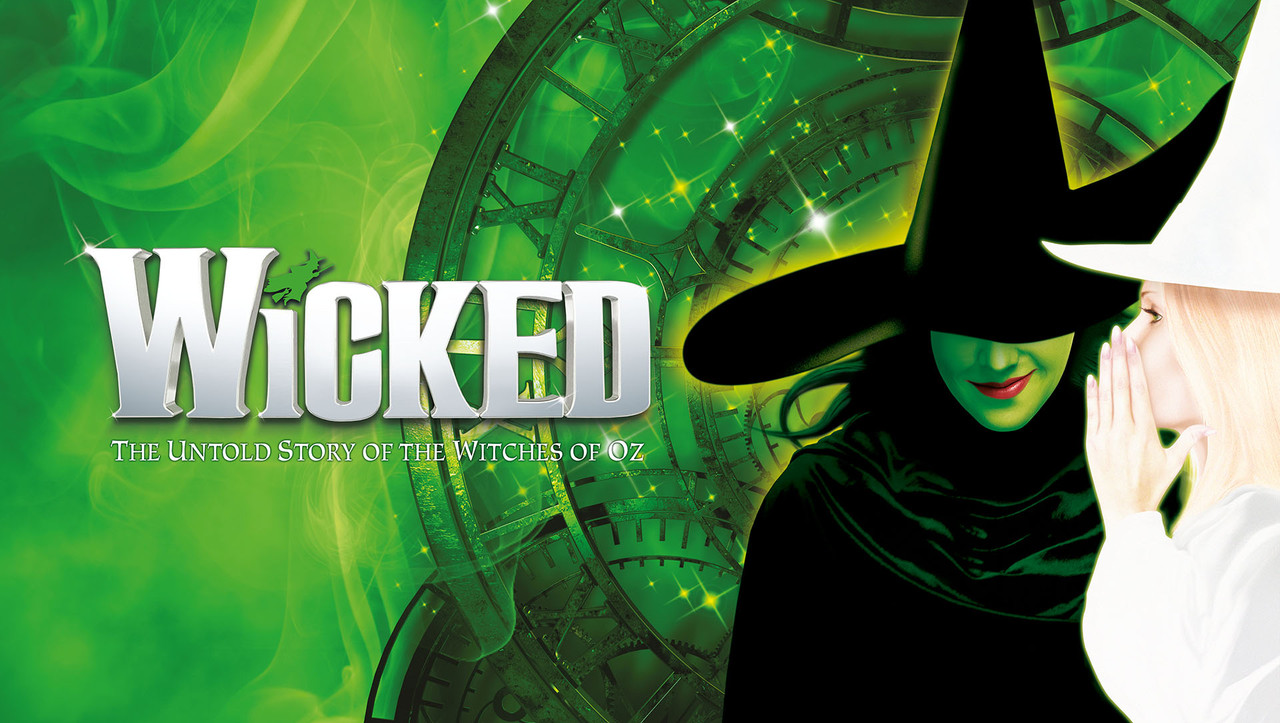 Where: Apollo Victoria Theatre, London
Duration: 2 hours 45 minutes, including one 20 minute interval
The 9th longest running musical in London's theatre history, Wicked is the sensational West End Broadway musical depicting the destinies of Glinda The Good and the Wicked Witch of the West, characters from the L. Frank Baum's beloved 'The Wonderful Wizard of OZ'.
Now seen by almost 10 million people in London alone, the classic musical has won hundreds, literally hundreds, of awards, including three Tony Awards, two Olivier Awards and the 'Best West End Show' on three separate occasions.
Featuring jaw dropping production, elaborate costumes and huge musical numbers from an even bigger cast - this show is a must see for lovers of musical theatre.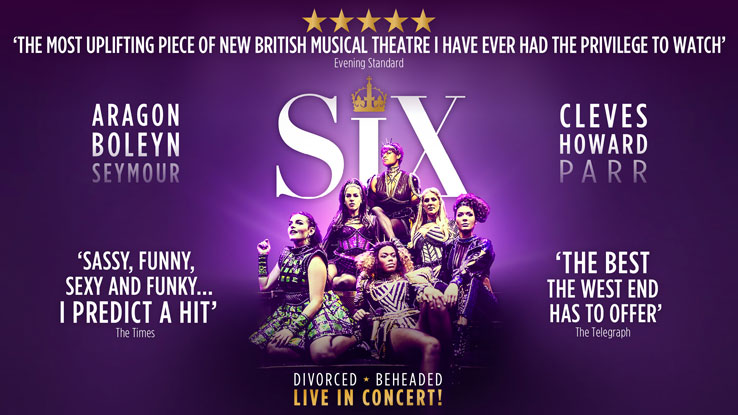 Where: Lyric Theatre, London
Duration: 1 hour 15 minutes
Rising from the grave, the six tudor wives of Henry VIII take to the stage to recall each of their individual experiences under the hand of one of England's most ruthless leaders and husbands.
Condensing five hundred years of heartbreak into a 75 minute musical celebration, this critically acclaimed show will have you losing your head. An intoxicating, 21st century reimagining of tales as old as time.
Don't miss your chance to catch the limited sixth season of this truly unique, boundary pushing, histo-remixed pop-concert/musical in 2021!
Buy tickets for 'Six The Musical' here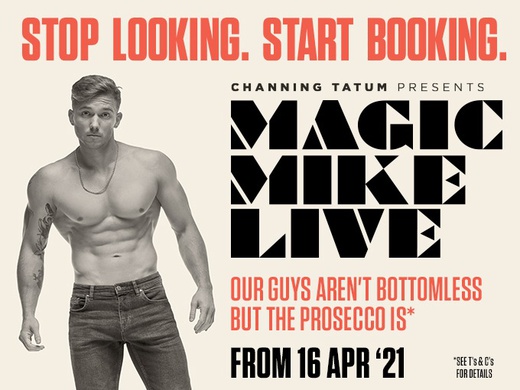 Where: The Hippodrome Casino Theatre, London
Duration: 90 minutes
Not much needs to be said about this one, we're sure.
Channing Tatum's risque, 360 degree, live dance extravaganza is certainly one for the ladies. Based on the hit films MAGIC MIKE and MAGIC MIKE XXL, Magic Mike Live consists of 90 minutes of exhilarating dance routines from a diverse range of performers from across the globe.
In addition to promising an unforgettable night of entertainment, fun and laughter, those who attend within the first ten weeks of the show opening will be spoilt to free and unlimited Proseco throughout the show. What more does a girl need?
Get your tickets now and prepare yourself for a show like no other.
Buy tickets for "Magic Mike Live' here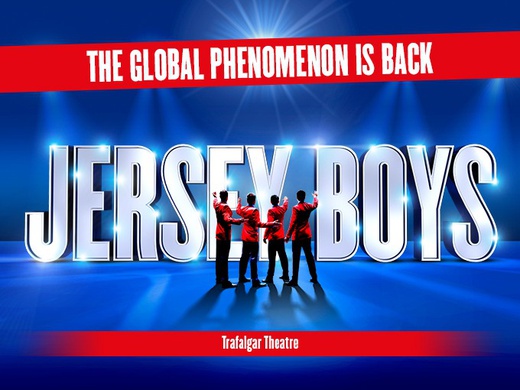 Where: Trafalgar Theatre, London
Duration: 2 hours and 20 minutes including interval
Returning to London's West End in April 2021 is one of musical theatres most sought after live shows - Jersey Boys.
Portraying the many stories behind the international phenomenon, Frankie Valli and The Four Seasons, one of the biggest selling musical acts of all time, this Tony, Grammy and Olivier Award-winning smash hit takes the audience on a journey from start to finish.
Featuring many of the groups biggest numbers, from Beggin', to Big Girls Don't Cry, Bye Bye Baby, Can't Take My Eyes Off You, Working My Way Back to You and the universally known and loved 1963 (Oh What a Night), this musical is a dream come true for fans of the group.
Buy tickets for 'Jersey Boys' here
Back To The Future - The Musical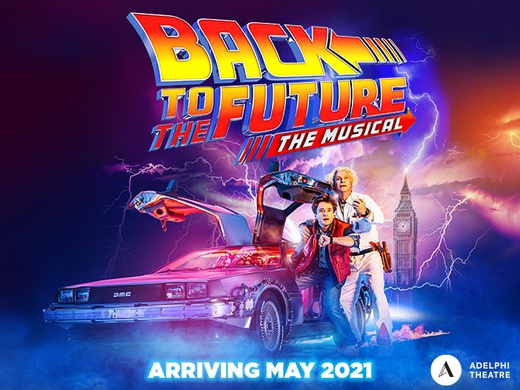 Where: Adelphi Theatre, London
Duration: 2 hours 40 minutes including intermission
Hop in the Delorean, turn on the flux capacitor and travel back in time to 1985, in May 2021, to witness this groundbreaking, new musical adventure as it arrives in London's West End for the first time.
Re-telling the story of the worldwide blockbuster hit film 'Back To The Future', join Marty McFly and mad scientist Doc Brown as they head back to 1955 to prevent the course of history from being changed... Forever!
Including an original soundtrack by multi-Grammy winners Alan Silvestri (Avengers: Endgame) and Glen Ballard (Michael Jackson's Man in the Mirror), alongside hit songs from the movie including The Power of Love, Johnny B Goode, Earth Angel and Back in Time - this thrilling theatrical adventure will have you strapped into your seats from start to finish.
Buy tickets for 'Back To The Future - The Musical' here
To find tickets for more live theatre shows happening across the UK and in London in 2021, click here.