Days Out With Skiddle aims to bring you the very best events and attractions that the site has to offer. This week we've got theatre shows, day trips, film screenings and even some comedy. With a wide range of things to do up and down the country, we'll definitely have something that you're interested in.
Click on the event titles for more information...
When: Tuesday 22nd February- Friday 20th May
Where: Duchess Theatre, London
The clue really is in the title here as a murder mystery play goes off the rails. This comedy has won multiple awards and plenty of endorsements from celebrity fans. You can come and see this amazing show in its residency at the Duchess Theatre where all kinds of on-stage antics are going to happen.
Find tickets for The Play That Goes Wrong - here
-
---
The Ocean at the End of the Lane
When: Tuesday 22nd February- Saturday 14th May
Where: Duke of York's Theatre, London
The National Theatre has adapted one of Neil Gaiman's best novels into a West End show. With approval and praise coming from the author himself, it has a strong seal of approval as you follow a man who returns home when he unexpectantly gets plunged into a magical world.
Find tickets for The Ocean at the End of the Lane - here
-
---
When: Thursday 3rd March- Thursday 14th July
Where: Blackpool Tower Ballroom, Blackpool
The Blackpool Tower Ballroom is absolutely iconic, especially to those of you who watch Strictly Come Dancing. The tower itself offers spectacular views and this is your chance to get inside the famous ballroom. You can even have a dance there and glide around the room as so many frequent guests already do.
Find tickets for The Blackpool Tower- Ballroom - here
-
---
When: Thursday 24th February- Saturday 16th April
Where: One Night Records, London
One Night Records is a space that offers you a little bit of everything when it comes to music. Whether you want the thrill of jazz, the heavy riffs of Rock music or the bright lights of pop it can all be found here. With areas dedicated to different genres, this place is a gig, festival and musical adventure all in one.
Find tickets for One Night Records - here
-
---
When: Saturday 19th March
Where: PINS Social Club, Liverpool
With the Six Nations landing during St Patrick's weekend, PINS Social Club is hosting screenings of the rugby as Ireland take on Scotland. You can stay in the bar after the match is over to experience their own St Patrick's Day parade night, there will of course be a plentiful supply of Guinness.
Find tickets for Six Nations at PINS - here
-
---
When: Tuesday 8th March
Where: The Rhodehouse, Sutton Coldfield
Jaws is one of the most iconic movies of all time and definitely terrifies people still to this day. You can catch a screening of the film at The Rhodehouse if you're feeling brave enough. It's the perfect excuse to watch the film if you've never seen it before it might just give you a few nightmares or a fear of the ocean.
Find tickets for Jaws Film Night - here
-
---
Kick & Play presents April Fools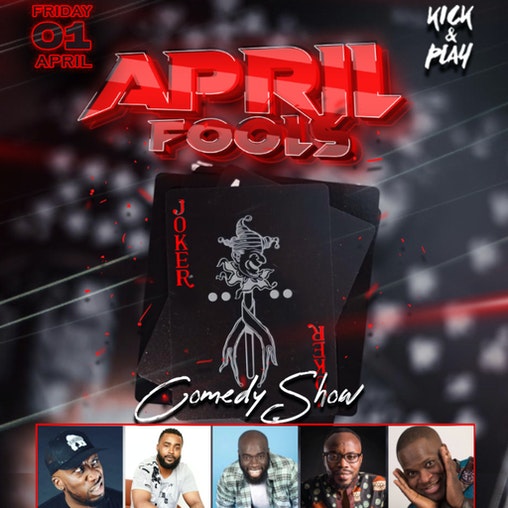 When: Friday 1st April
Where: Paintworks, Bristol
What better way to kick off April than to have a good laugh? Comedians A.D.E, A Dot Comedian, Kazeem Jamal and Shabz Kariem will all be taking to the stage with the sole purpose of having you laughed out of your seat. The night will also include games, giveaways and music.
Find tickets for Kick & Play presents April Fools - here
-
---
When: Saturday 12th March
Where: Blundell Supper Club, Liverpool
Brunch is done better with drag. You can get a 90-minute session where you can have as much food, prosecco, wine and beer as you want. The best part is that you get to experience a cabaret and see the drag queens in top form. This will be an absolute laugh throughout.
Find tickets for Drag Queen Bottomless Brunch - here
-
---
---
Check out our What's On Guide to discover even more rowdy raves and sweaty gigs taking place over the coming weeks and months. For festivals, lifestyle events and more, head on over to our Things To Do page or be inspired by the event selections on our Inspire Me page.