Ok, I'm going to say it, this has been a long time coming...
I have no shame whatsoever in admitting that almost every single Friday afternoon, at some point either on my journey home or when I first get back into the house, I press play on one very special track.
The song is by Staines-upon-Thame's finest indie rock outfit Hard Fi, and it's called 'Living For The Weekend'.
Its opening gambit, all pumping bass and rising strings, fills you with an excitement, optimism and sense of hedonism unmatched in any other track. By the time the song rockets into a full blown indie classic, you're ready for those 48 responsibility and employment-free hours of fun.
It's a track so demonstrative of its era; guitar spanking, simplistic, indie rock goodness, and comes from an album in Stars Of CCTV featuring more fine examples of '00s-era indie; 'Hard to Beat', 'Cash Machine' et al.
For those lucky enough to have had their high school/college/uni years blessed by the indie landfill explosion, you'll remember what a glorious period of time it truly was. Yes, you might like to pretend those years never existed because you're now much cooler and listen instead to Tame Impala and King Gizzard and the Lizard Wizard, or because you prefer Tranquility Base Hotel and Casino to Whatever People Say I Am That's What I'm Not, but, like it or not, the indie landfill years still excite you, and you know it.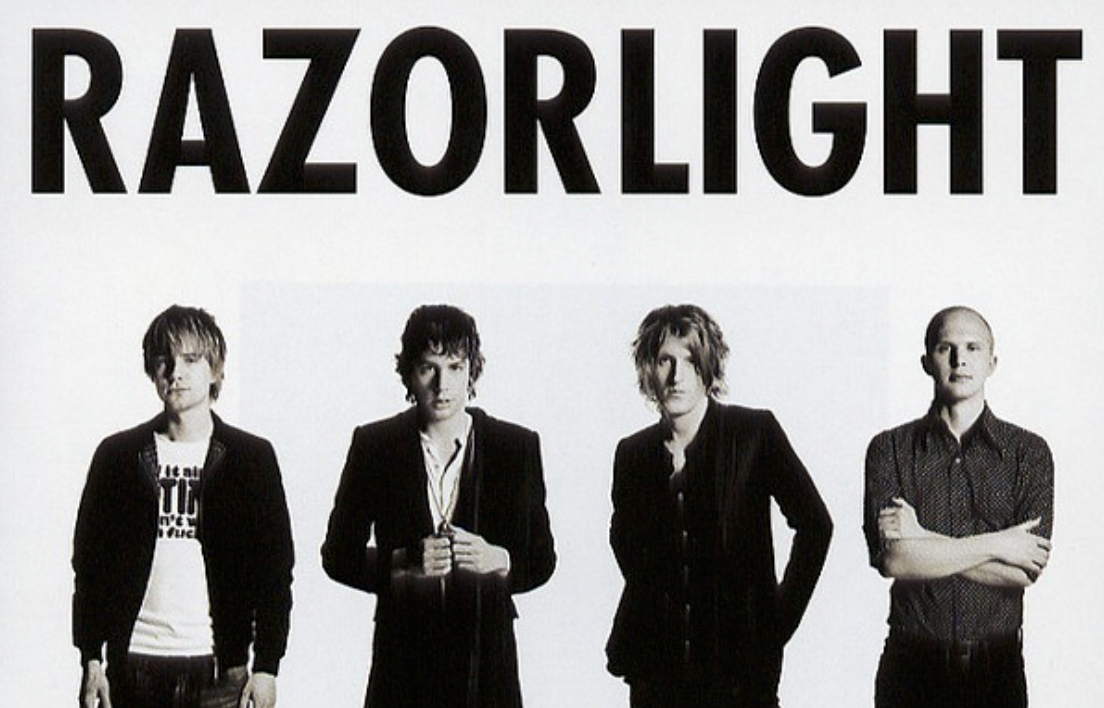 Razorlight: still a banging album 
For many fully grown adults who are bang into their guitar bands, these years were the first foray into that world and, when you think about it, we were lucky that indie acts were given such a spot in the mainstream.
I remember a particular journey to school when Chris Moyles shunned playing Rihanna's number one single 'Umbrella' for the tenth week running, and instead played 'That's Not My Name' by The Ting Tings - a 100% certified indie banger.
It's a time when the likes of The Fratellis (Chelsea, Chelsea...) were scooping BRIT awards, when The Pigeon Detectives became the first band to play in the Soccer AM studio in 2007, and Razorlight performed in front of 205,000 people at Live Aid 2005.
The generation who grew up loving The Inbetweeners would regularly hear, on their favourite TV show, the likes of The Wombats, Jack Peñate, Kate Nash, Morning Runner and loads more - and that is, without doubt, a huge factor in what made the show so bloody good.
Who else? Remember The Twang, The View, The Kooks, The Ordinary Boys, The Gossip, The Holloways, The Enemy, The Futureheads, Klaxons - oh what a time to be young.
Yearning for these simpler times won't bring them back, of course, but in reminding yourself how good the indie landfill years truly were, by sticking on any album from the era (or our lovingly curated playlist below), you'll feel that warm, fuzzy, comforting wash of nostalgia that is most certainly hard to beat.