Boasting one of the most diverse line-ups we've seen, the first edition of We Out Here festival - curated by Gilles Peterson, his label Brownswood Recordings and Worldwide FM - brought an eclectic and enthusiastic crowd to the idyllic Cambridgeshire countryside for four days and nights of jazz, house, reggae, techno, drum 'n' bass, R&B and everything in between.
A natural successor to Secret Garden Party (the hedonistic weekender held on the same rolling green fields in Abbots Ripton from 2004 to 2017) there was always going be high expectation, but We Out Here more than delivered.
A festival for all...
The 10,000 capacity site felt intimate with a family-friendly atmosphere (a place where you'd likely bump into the same people several times in one night) and a cross-generational community, with young children (ear protectors on) dancing with their parents or running around the woodland area, while twenty-somethings - sporting fancy dress, glittery outfits, warm-looking fur coats and/or hats covered in neon fairy lights - partied until the early hours.
It wasn't just about the music...
Impressively, the festival offered plenty to see and do besides just the music: days could be spent swimming in the lake, relaxing on a hammock at the Smooth Sanctuary, having a drink at the *brilliantly named* pub, The Prize Cock, in the middle of the forest, or browsing the well-stocked range of vinyls inside the Well Mint Record Store - which has its own dance floor and DJ booth. That's without mentioning the ferris wheel, bumper cars and various other rides that created a fairground feel.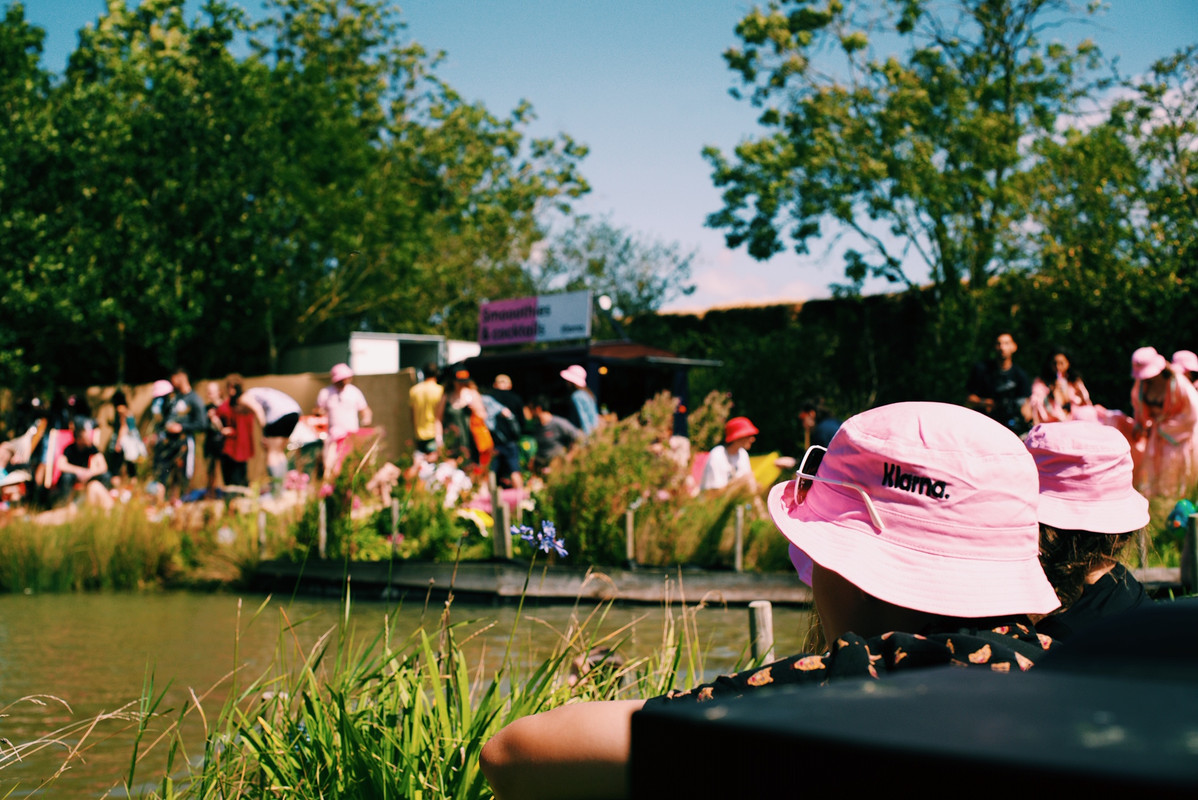 The world class line-up was impressively diverse...
The variety of artists scheduled to perform across the weekend covered all genres and meant that, thanks to everything being just a minute or two's walk, you could be listening to drum 'n' bass one minute and soulful R&B the next.
The main stage at the bottom of a sloping hill boasted standout performances from Tirzah (subtle electronica), The Comet Is Coming (a fusion of jazz, funk and psychedelic rock) and Mala & The Outlook Orchestra (dubstep and classical instruments go surprisingly well together, even in the face of a downpour). Contrastingly, the Love Dancin' tent saw DJs Mafalda, Colleen Cosmo Murphy and Donna Leake play extended sets under hanging disco balls and a carnival's worth of orange and yellow ribbons. Variety was key at the inaugural event.
The stages made use of the natural environment...
With a giant tree growing through it, the Lush Life stage became a platform for newer names to grow their audiences: Celeste's Thursday afternoon performance - as the sun shone over the lake - showcased her effortlessly soulful voice as she performed with a full live band; Belgium's Charlotte Adigéry got everyone (especially the guy sporting punk fluffy bunny rabbit ears) moving to her Kraftwerk-influenced electro which took aim at misogynistic music execs; and Rosie Lowe combined funk-laced chilled electronic songs with birds tweeting… a fitting soundscape for a stage that used it's natural surroundings to great effect.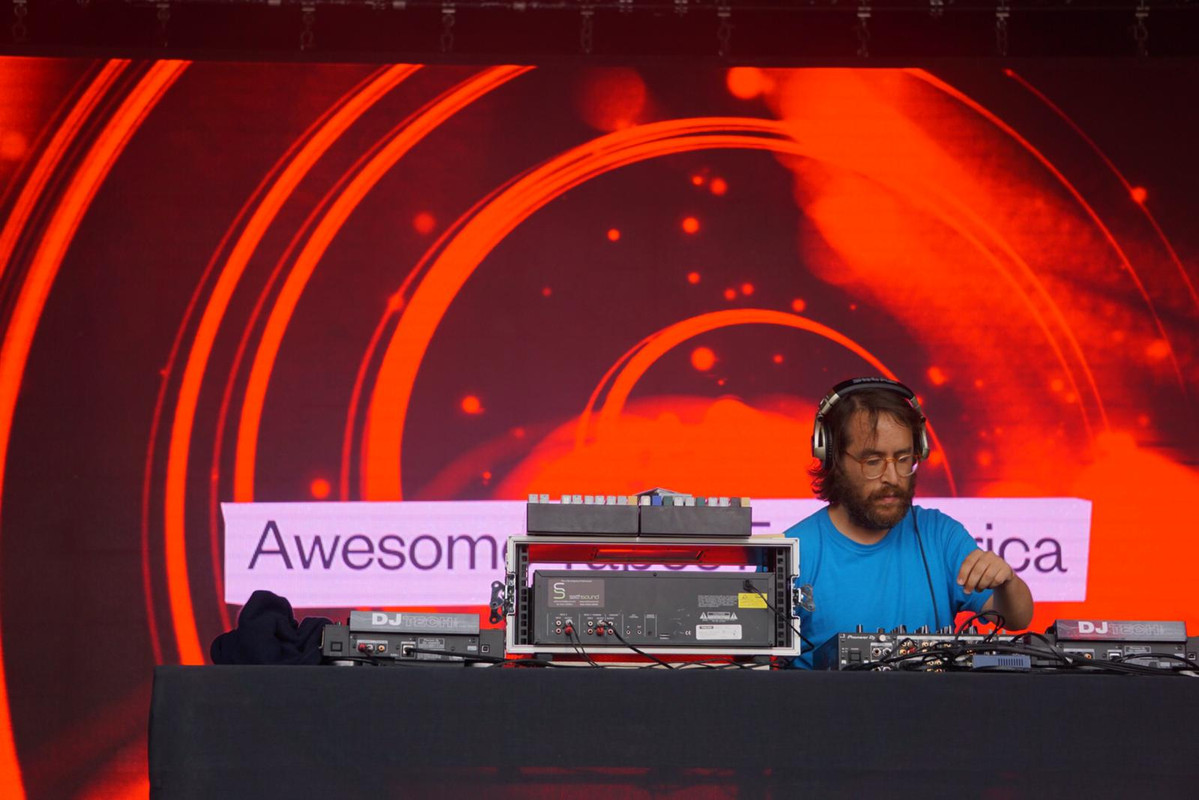 The forest was a perfect rave setting...
For fans of house, funk and disco, the Forest and Woodland stages - with tree branches lit up by blue and pink strobes - were the place to be with genre-spanning sets from fast-rising DJs Carista, TSHA, Ruby Savage and Tash LC (the latter's Justin Timberlake and Missy Elliot edits had everyone losing their mind on the closing night of the festival).
The DJs weren't afraid to play tougher sets...
The Rhythm Corner became a rave haven full of harder sounds in the late evenings with HAAi, Josey Rebelle, Minor Science and Tasker - all DJs at the top of their game who aren't afraid to push boundaries. It was a rare treat to catch them play intimate sets in the UK countryside.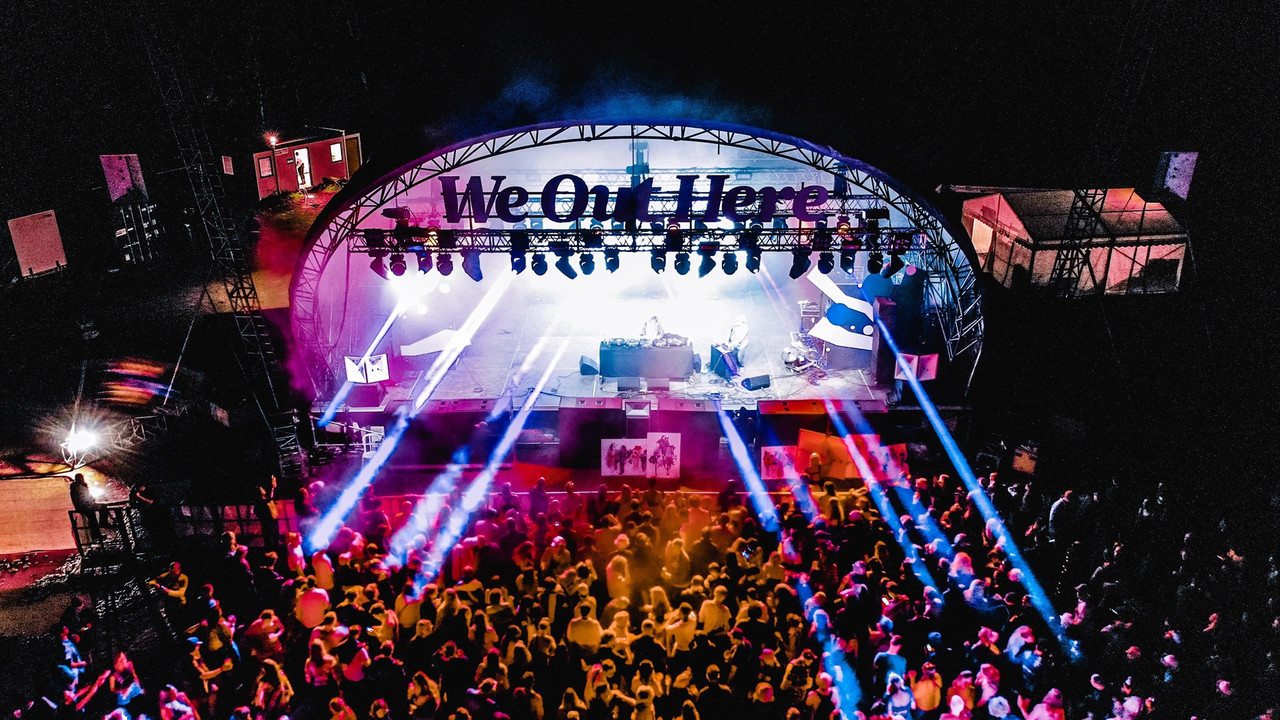 All things considered...
Most festivals suffer teething problems in their first year, but at We Out Here the sound was clear and punchy across the whole site, there were plenty of toilets and food trucks, and the security were respectful and polite – all things that go a long way in determining a festival's success. For a debut edition, the organisers couldn't have hoped for anything more.
We're counting down the days to We Out Here 2020 already.
Words: Ben Jolley / Images: We Out Here, Jamie Crumpton