Bristol is one hell of a city. The ties to music and creativity alone make it a brilliant place to check out. But there are also lots of events, museums, green spaces, tours, historical sites, and family-friendly activities to get stuck into.
If you're planning your trip, here are the best things to do in Bristol to ensure you never have a dull moment!
Appreciate Bristol's artistic side at an art gallery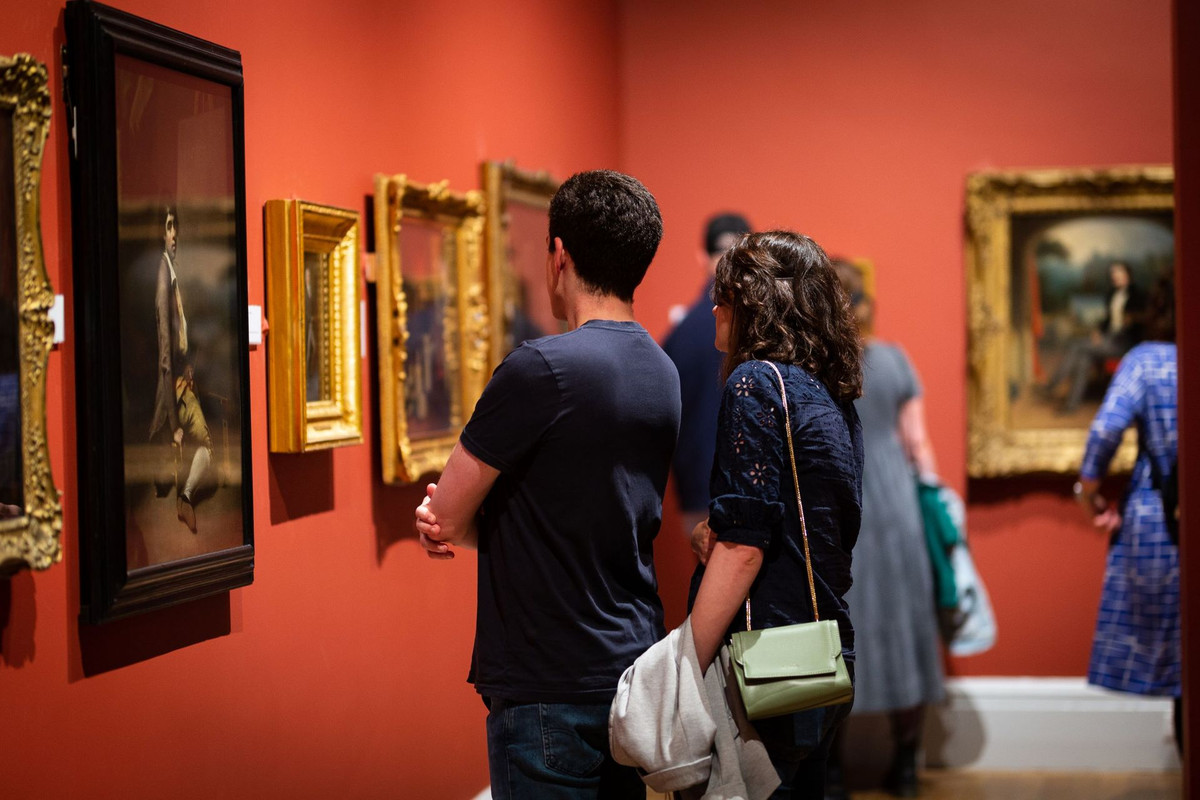 Photo: Royal West of England Academy on Facebook
If you're looking for the best things to do in Bristol, it'd be daft to not consider exploring the city's artsy side. And one of the easiest ways to do that is by heading to an art gallery or two.
Aside from having an impressive collection of stunning artwork, The Royal West Of England Academy also offers exhibitions, classes and more, including a free monthly family-friendly creative session with an artist. Bristol Museum & Art Gallery is another great choice with free entry. And Spike Island is home to the works of over 70 artists, creative businesses and designers.
Find tickets for arts events in Bristol - here
---
Take a trip to Clifton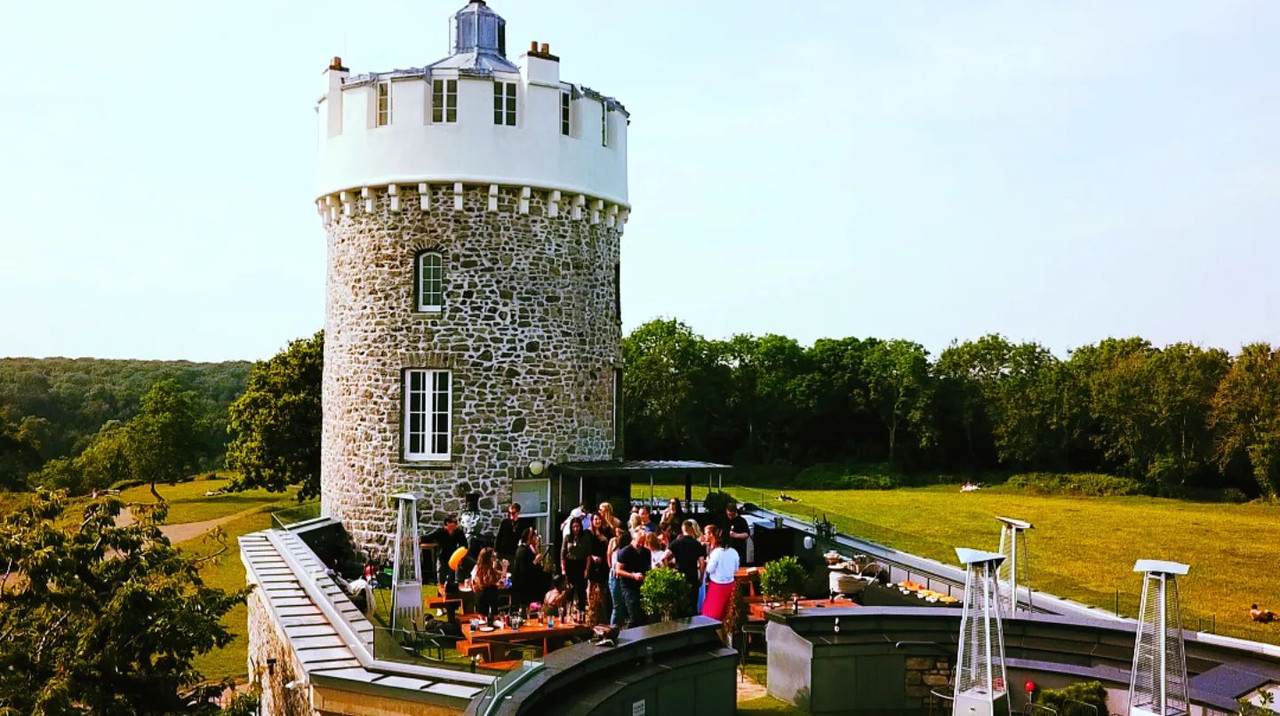 Photo: Clifton Observatory on Facebook
Just a short drive from Bristol is Clifton, a beautiful area with a lot to offer. There's Clifton Downs, an open green space perfect for hiking, a football match, or just stopping to relax and have a snack. Close by, there's the Clifton Suspension Bridge which will offer you some of the most scenic views in Bristol.
You can also explore the Giant's Cave and find the viewing platform on the side that overlooks the Avon Gorge. Finally, the observatory offers breath-taking views too, and it also has a café and a museum featuring a rare camera obscura. It's a cracking day out.
Find tickets for events in Clifton Downs - here
---
Learn about Bristolian street art legend Banksy on a walking tour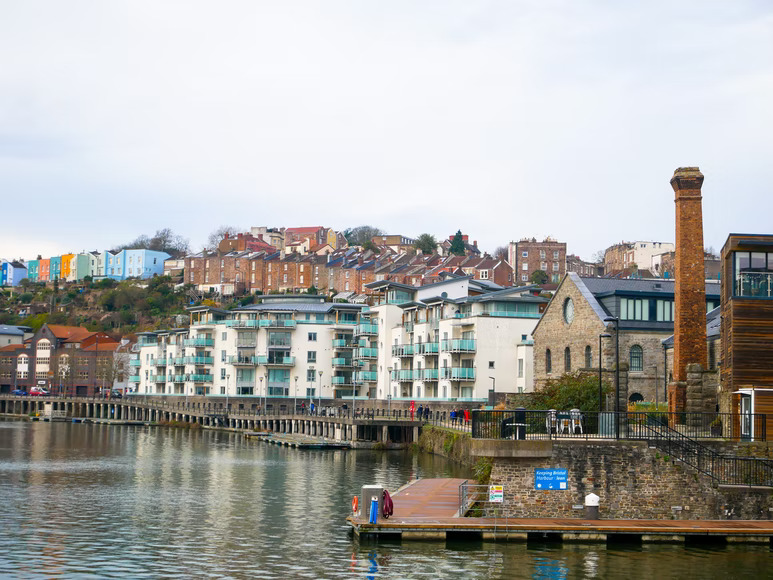 Banksy rose to fame in the late 90s and only continued to rise in popularity when celebrities began buying his work for pretty huge sums. As a Bristolian artist, there are a fair few Banksy pieces scattered across the city, and the knowledgeable tour guides can tell you about each piece. But if you're wary about money, there are apps that work as a pocket guide such as the Banksy Bristol Trail app.
---
Discover other street art at Europe's biggest graffiti festival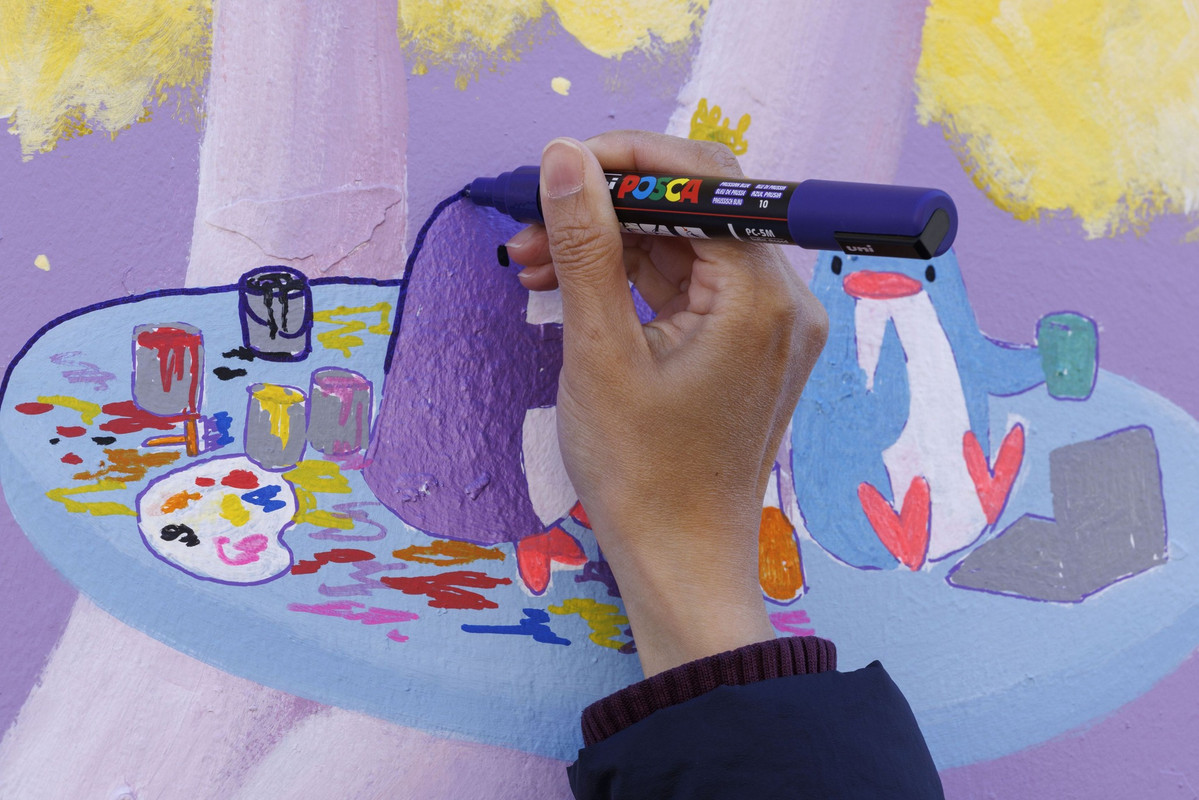 Photo: Upfest - The Urban Paint Festival on Facebook
Banksy isn't the only Bristolian street artist - the city is full of them! There's graffiti just about everywhere you look. But did you know Bristol is also home to Europe's biggest street art festival? In 2022, Upfest attracted around 50,000 people. The day was packed with over 300 artists painting live, music, and other activities. Keep an eye on their website for details about the 2023 version, it'll definitely be a festival to remember!
Find tickets for other festivals in Bristol - here
---
Visit the scenic Blaise Castle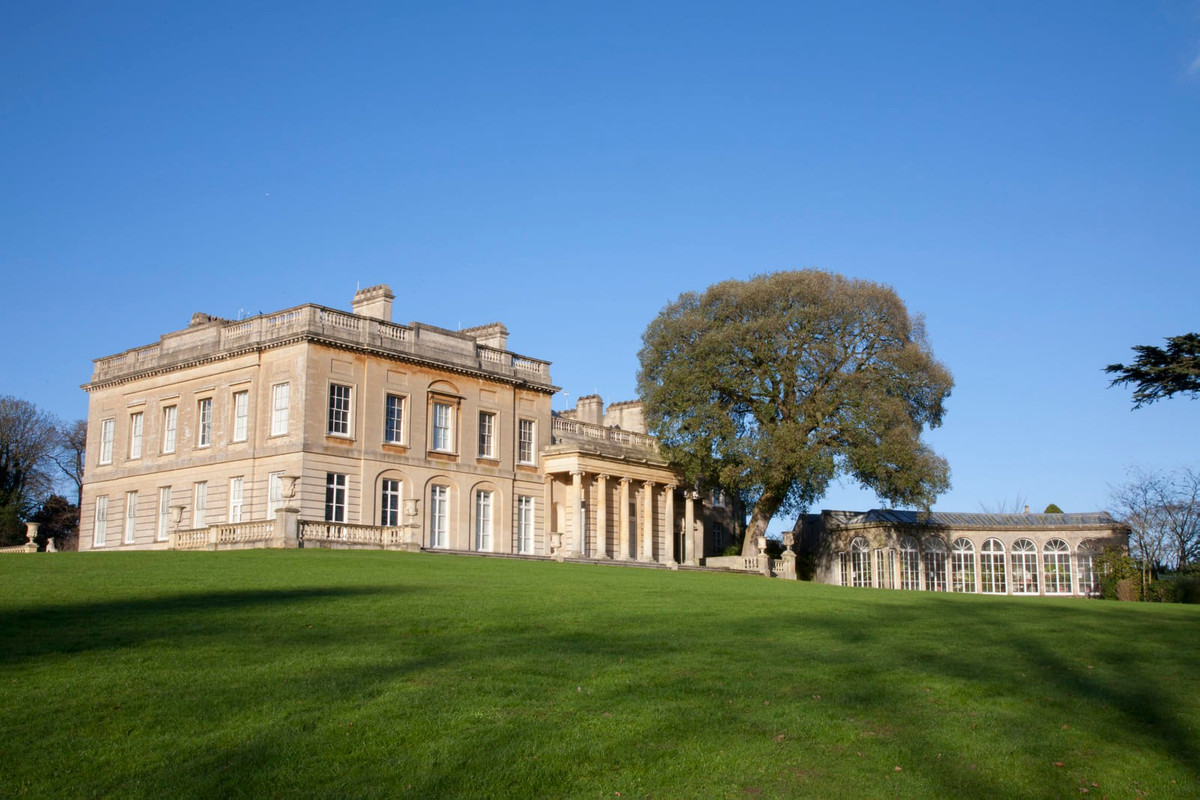 Photo: Blaise Museum on Facebook
Blaise Castle is, of course, stunning just to look at, but there are all sorts of other activities you can get up to while visiting. There's space for a picnic or barbecue, a cricket match for a quick game or two, a free museum, and an old dairy. Finally, the Blaise Hamlet is home to some quaint little cottages, which will be lovely for a late afternoon stroll. It's a lovely escape from the madness a city centre can bring.
---
Bounce in the world's biggest trampoline park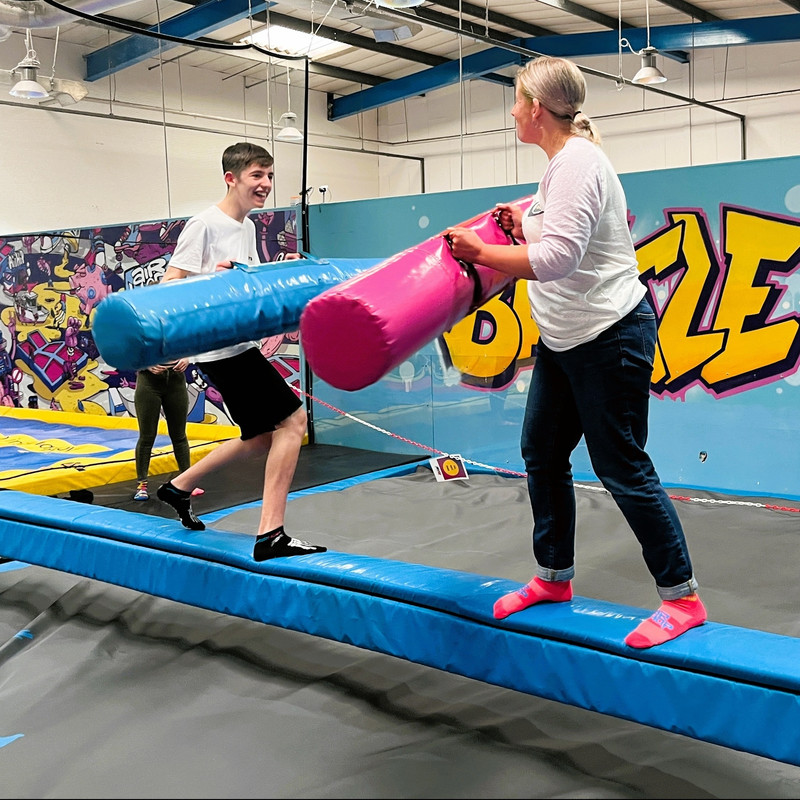 Photo: AirHop on Facebook
If "world's biggest trampoline park" didn't sound cool enough, then perhaps we should tell you about AirHop's other features. Battle Beams is a 1v1 gladiator battle with a giant soft play baton. Knock your opponent off to be crowned champion! There's also bouncy dodgeball, a slam dunk game, an airbag so you can practice tricks, an obstacle course, and more. For kids (and big kids), visiting AirHop is easily one of the best things to do in Bristol.
Find tickets for family-friendly events in Bristol - here
---
Be captivated by a performance at the theatre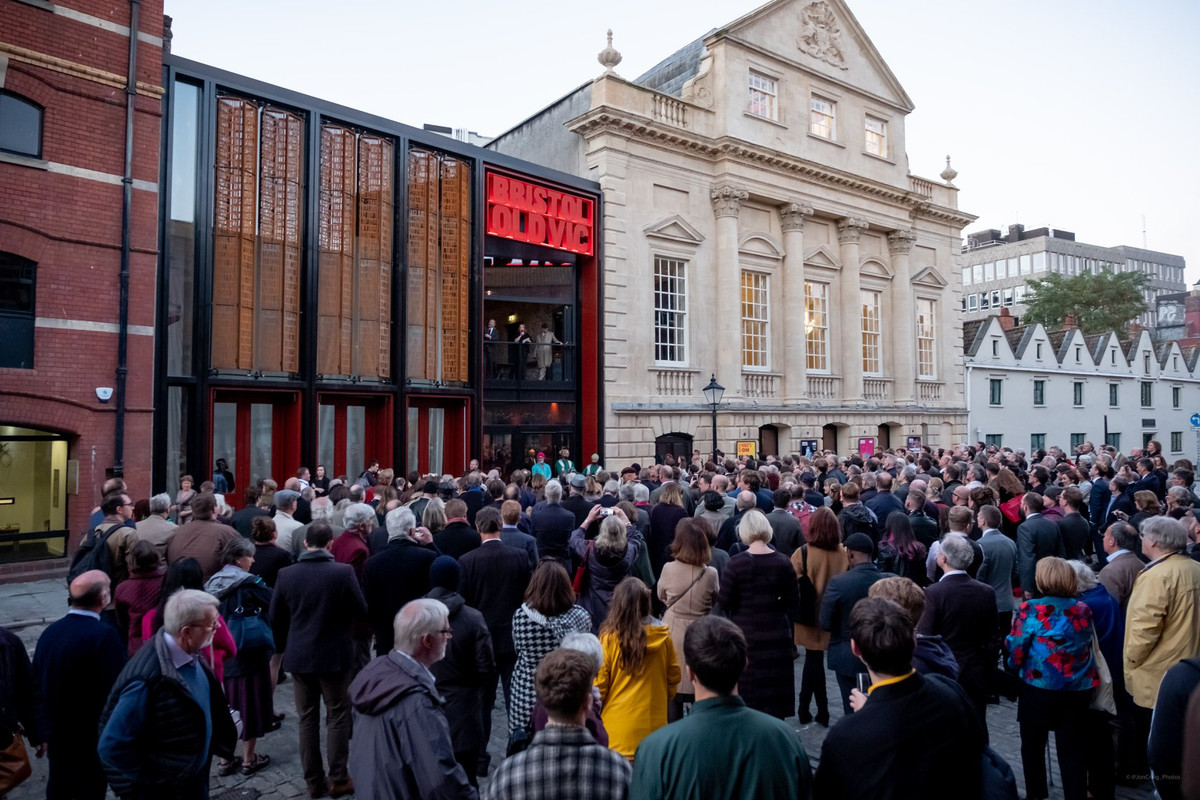 Photo: Old Vic on Facebook
Street art isn't the only kind of art that's worth appreciating in Bristol. The theatre (along with just about every other type of art) is deeply loved in the city. The Bristol Old Vic theatre has an impeccable reputation and is one of Bristol's best theatres. It may even be one of the best in the UK. And the Redgrave Theatre is, despite its small size, incredibly adored and one of the city's most popular theatres.
Find tickets for theatre events in Bristol - here
---
Climb the SS Great Britain rigging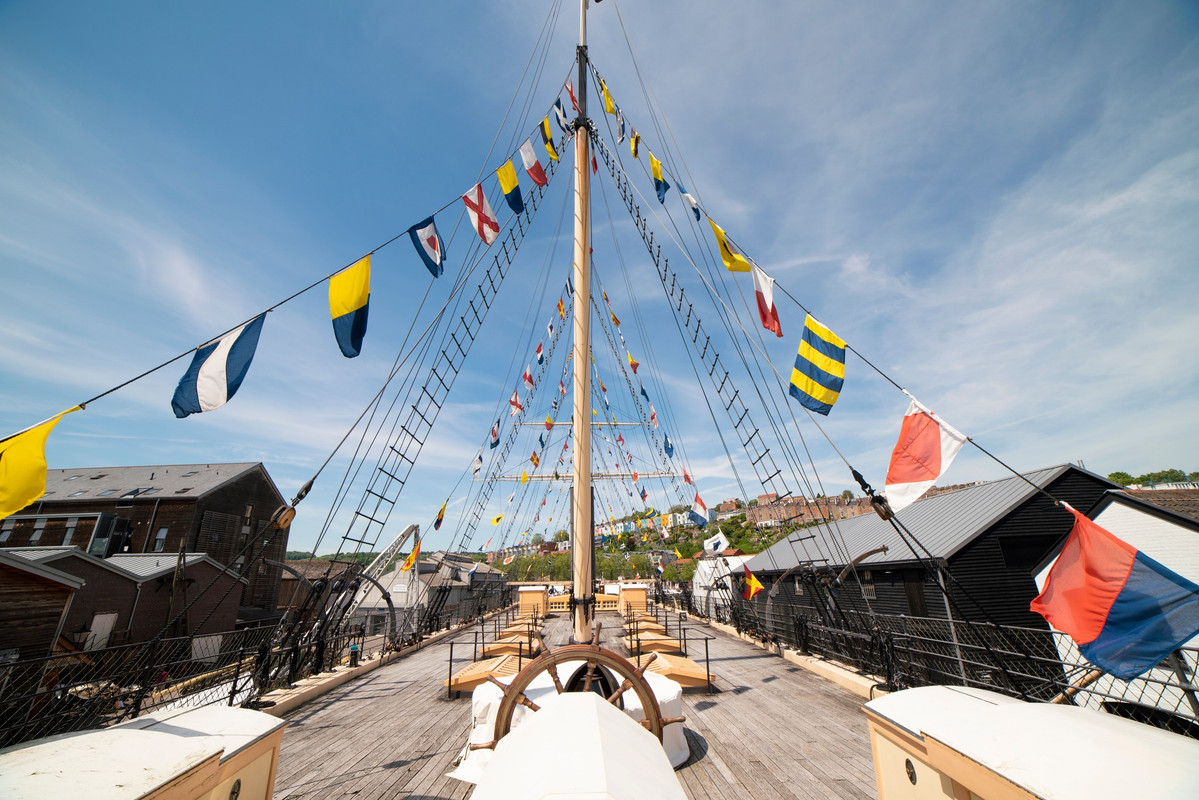 Photo: Brunel's SS Great Britain on Facebook
Brunel's SS Great Britain was one of the most vital ships in maritime history, and now it's one of Bristol's best attractions. You'll find two museums on site, a research centre, and, of course, a huge restored Victorian ship. And what better way to get in the shoes of Victorian sailors than by climbing the boat's rigging and heading to the viewing platform on top that sits 26 metres above the ground?
---
Enjoy a movie in luxury at The Everyman
The Everyman is a lush cinema complete with sofas, armchairs, and two-seat sofa booths with footstools. You can also order food and drink to your seat, such as pizza, hot dogs, sundaes, popcorn, cookie dough, sharing platters, wine, beer, tea, cocktails and more, so you never miss a moment. With mainstream, indie, and classic films being shown, you're pretty much guaranteed to find something you'll be eager to watch.
---
Wander the University of Bristol Botanic Garden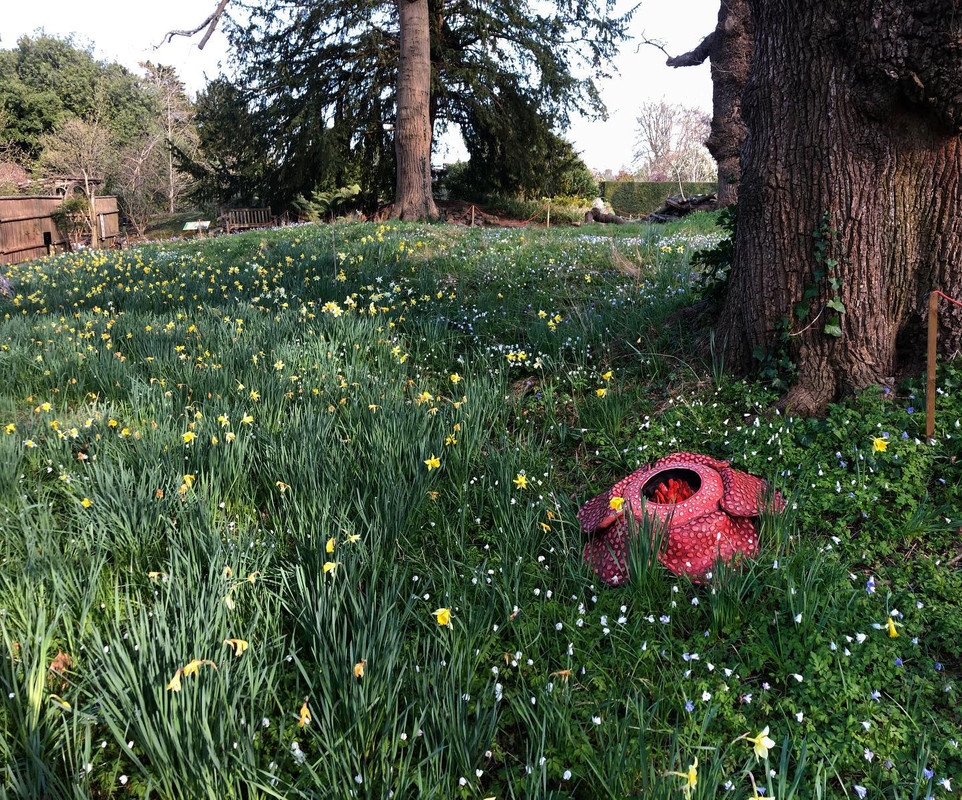 Photo: University of Bristol Botanic Garden
The Bristol Botanic Garden is home to the largest variety of plants in the city, with around 4,500 plant species on site, including rare, threatened plants from other parts of the world. Guided tours are also available if you're keen to learn more about the fascinating and wonderful plants in this mystical garden. If not, simply leisurely wandering through will alleviate you of any worries.
---
Embrace Bristol's wildlife in Leigh Woods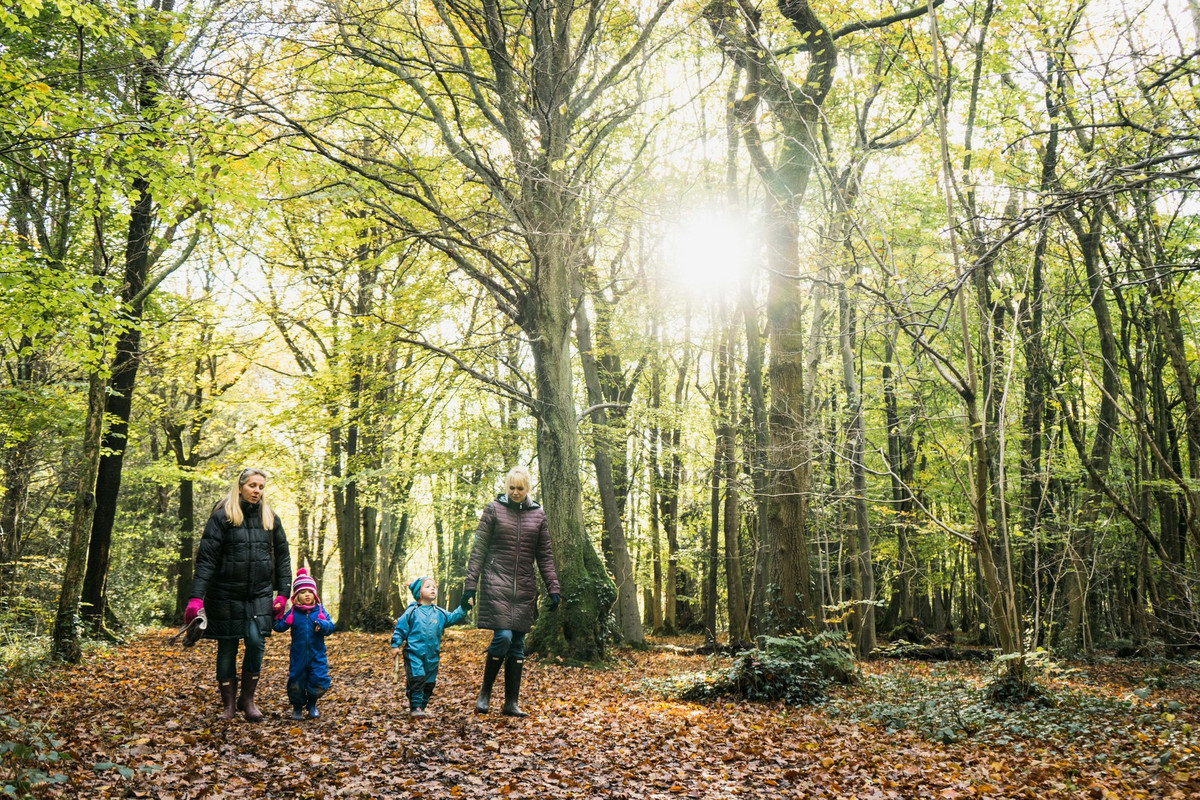 Photo: Leigh Woods - Forestry England on Facebook
Tall trees towering over you, the light, fresh air cooling your nostrils as it inflates your lungs, and knowing you're surrounded by wildlife. It's a unique feeling that does nothing but brings you peace and invigorates your senses. So why not stroll through Leigh Woods and get in touch with that side of Bristol?
---
Hop on a boat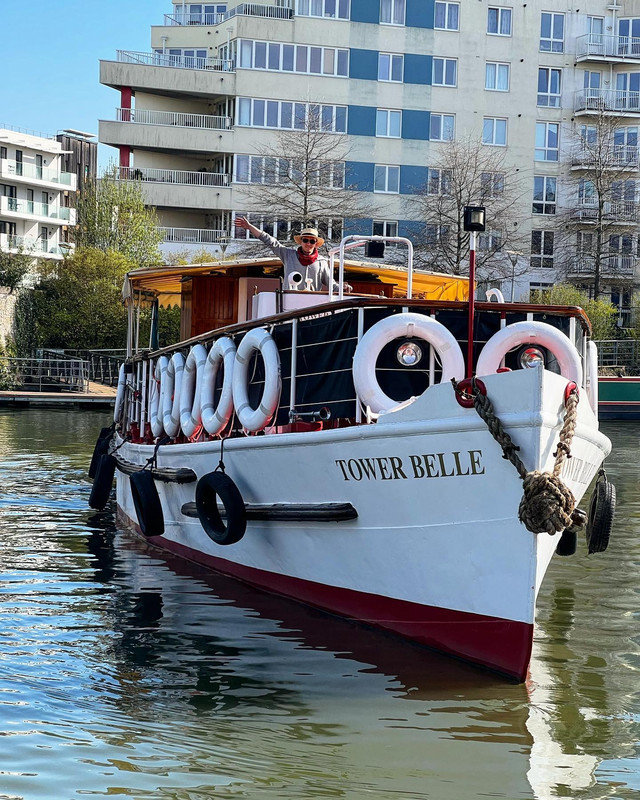 Photo: Bristol Packet Boat Trips on Facebook
Operating almost every day of the year, Bristol Ferry Boats are a fun, easy way to tour the harbour while resting your legs and snapping some pretty pictures at the same time. With yellow and blue paint, the boats are easily recognisable, even from a distance.
Or you could get a Bristol Packet Boat Trip, which is 45 minutes long with commentary and allows you to even choose which boat you'll cruise on. Or, y'know, you could do both. Might as well make the most of it while you're there!
---
Hang out with some animals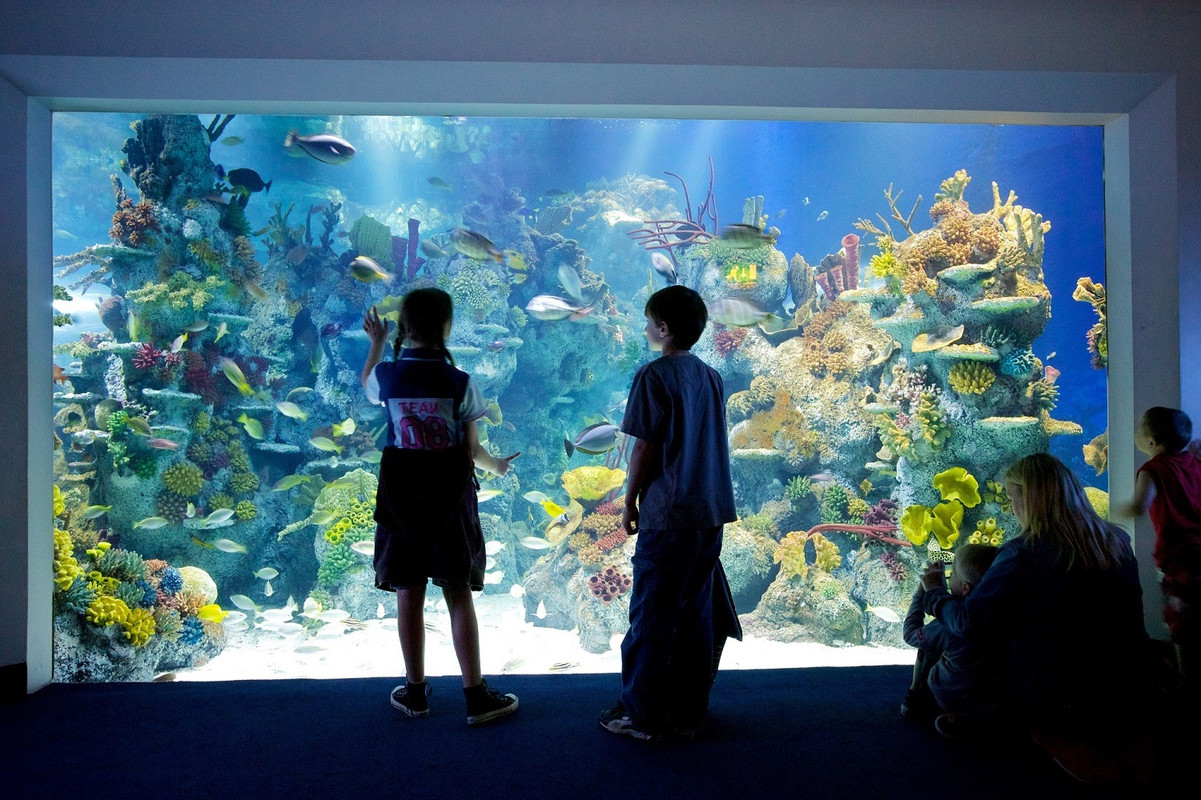 Photo: Bristol Aquarium on Facebook
Cheetahs, meerkats, sharks, eland, lemurs, giraffes, rays, and more - Bristol has it all. Learn more about marine life at Bristol Aquarium as lionfish and clown fish dart overhead. Or watch the zebras gallop at Wild Place. And St Werburgh's City Farm and Windmill Hill City Farm are home to pigs, goats, chickens and other friendly farm animals.
Find tickets for family fun in Bristol - here
---
Take a trip to Tyntesfield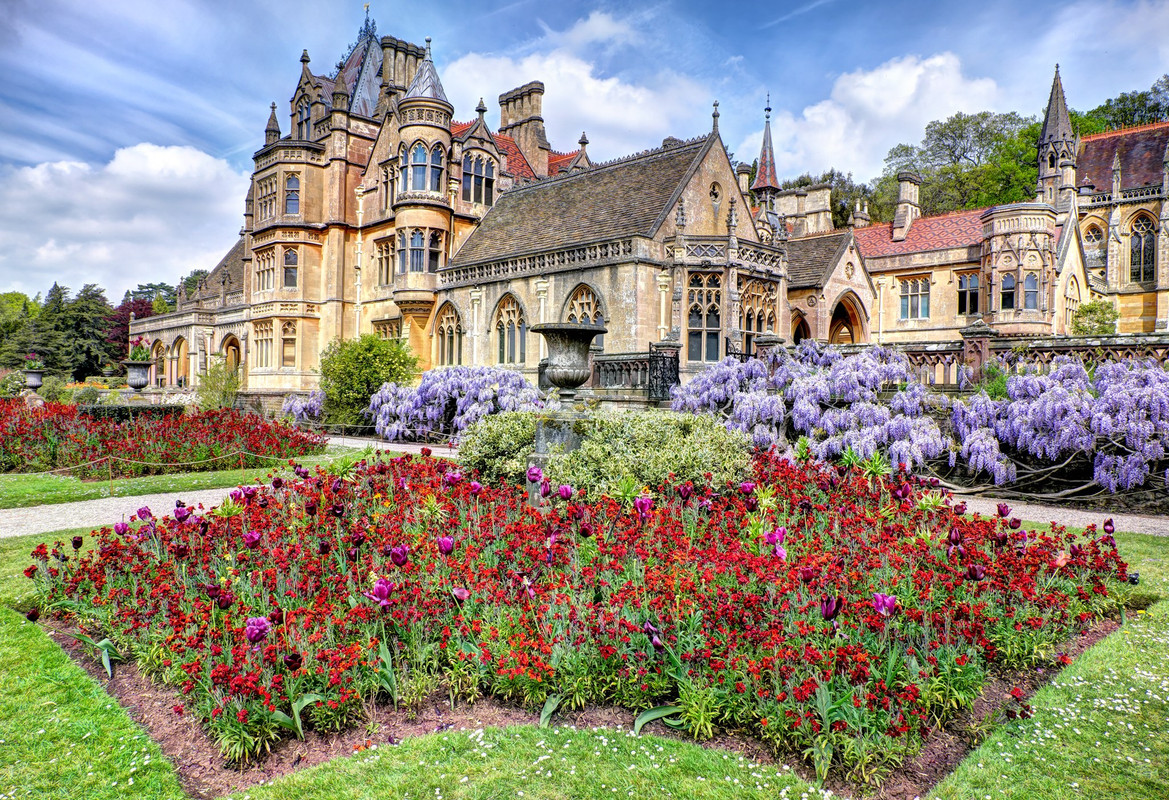 Photo: National Trust Tyntesfield on Facebook
Ran by the National Trust, Tyntesfield is a Victorian estate that has barely changed in the 150 years it's existed. No matter the season, this magnificent, almost vampiric estate is just gorgeous. There are lots of flowers of all colours framing the outside of the house, trails to follow, play areas, and views that'll truly take your breath away.
---
Shop and eat your way through Gloucester Road
You could spend all day just diving in and out of each shop on Gloucester Road. There are chippies, kebab houses, coffee shops, furniture shops, clothes shops, Thai food, pubs, vintage clothes shops, art shops, and so much more. With so much variety of food, you can sort dinner for everyone, no matter how fussy or what their dietary requirements.
Find tickets for food and drink events in Bristol - here
---
Join over 100 hot air balloons as they soar through the sky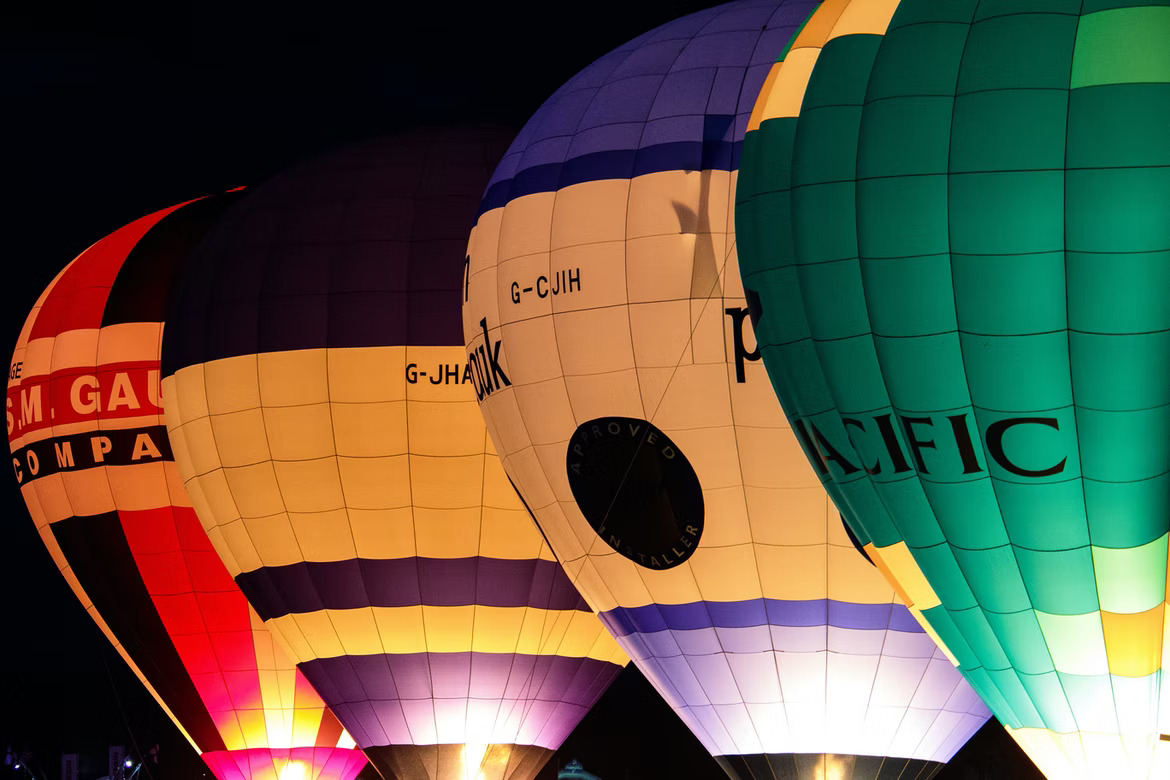 Bristol Balloon Fiesta is one of Europe's largest annual hot air balloon meetings. And it's free. The fiesta goes down in August and also features acoustic music acts, traders (including street food vendors), a kid's entertainment area, and a lot of hot air balloons. Ascending to the skies alongside over 100 other colourful balloons is a unique feeling you'll probably remember forever. But if you think you're a bit too scared…
---
Watch the Bristol Balloon Fiesta from a distance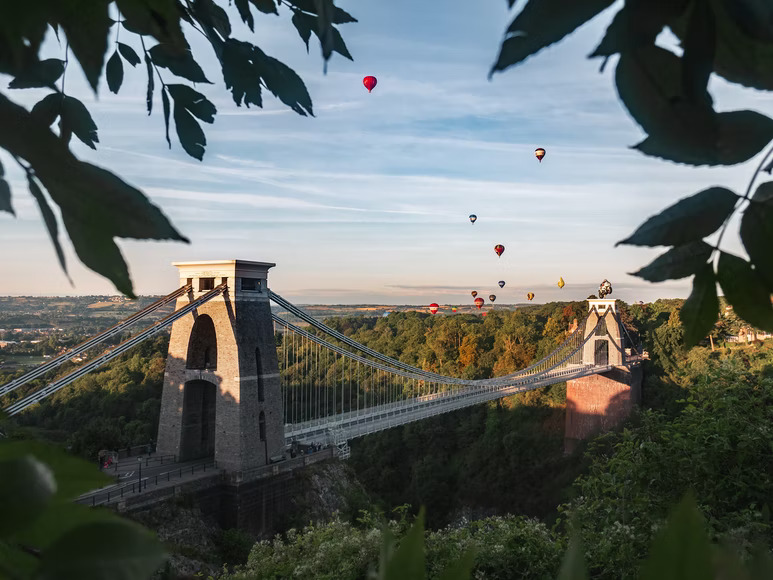 One of the best places to sit to watch the festival is probably the White Lion Bar on Avon Gorge. You'll also catch a good glimpse of the balloons floating by from Bambalan, The Ashton, The Old Barn, and The Grain Barge. Just remember you probably won't be the only one with this idea!
---
Laugh until your lungs hurt at Bristol's stand-up comedy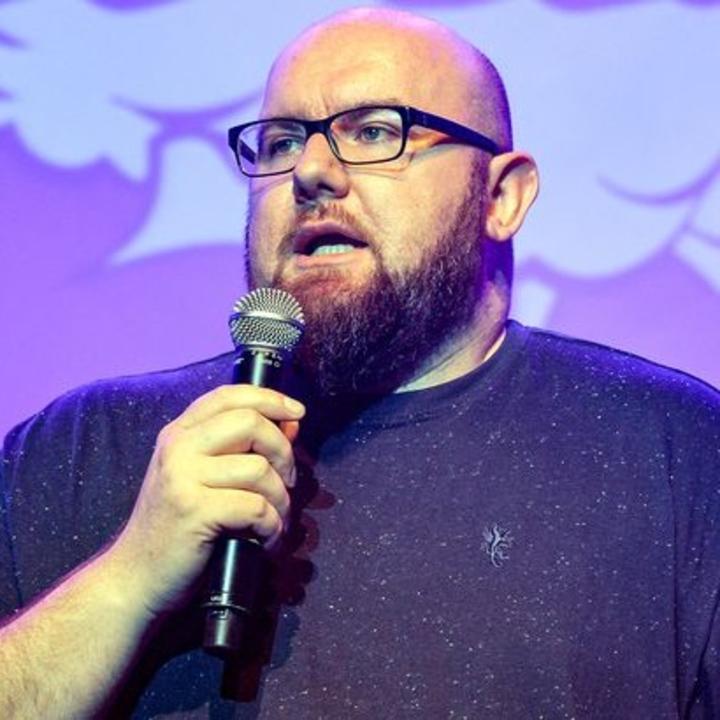 Photo: The White Bear on Facebook
Laughter is the best medicine. We all know this. So why not head down to a local comedy club for a good old cackle? The Comedy Box might be Bristol's best comedy club with shows from local comedians and international award-winning comics. And Riproar has seen some huge names, including Catherine Tate, John Bishop, and Peter Kay over the years. Or you could head to The White Bear pub that puts on comedy shows every Saturday.
Find tickets for comedy events in Bristol - here
---
Cycle around the city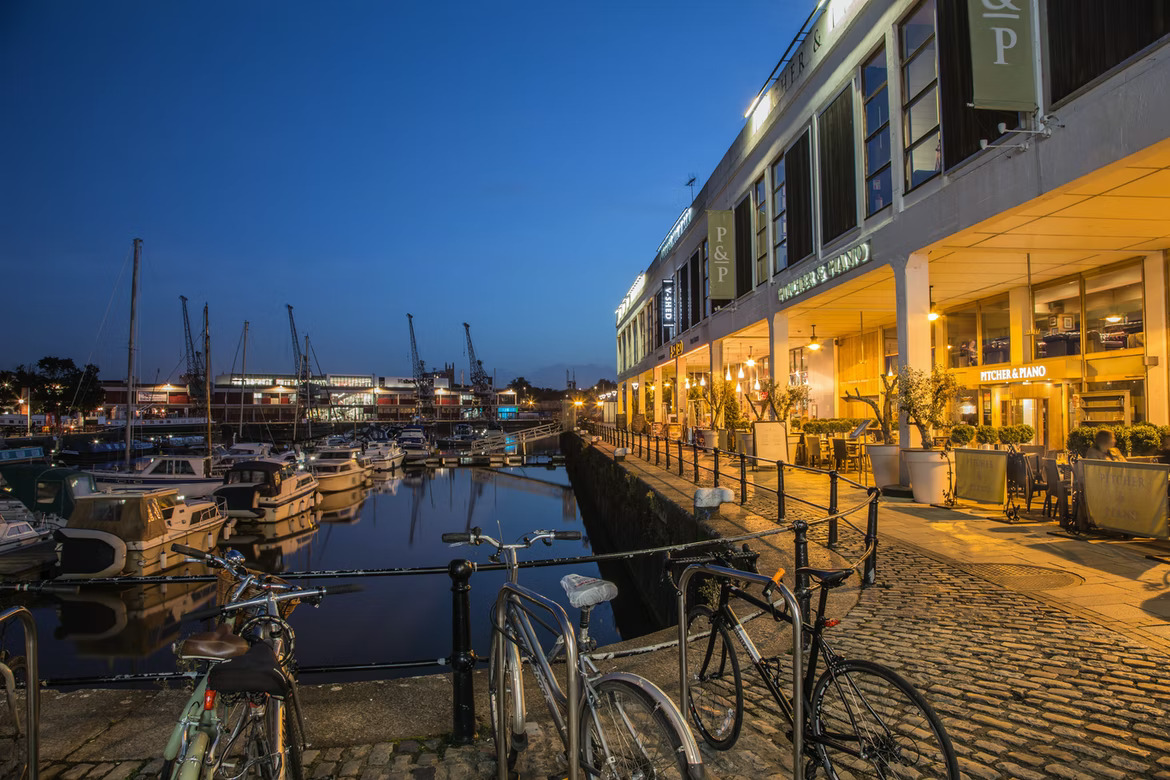 Research has suggested that Bristol is the best UK city for cycling, and has a serene, green route taking you from Bristol to Bath. The route is lovely and calming and takes just over an hour to cycle. But if you don't fancy that, you could just cycle around the city by unlocking one of the city's Big Issue eBikes using the app. It makes getting around the city much quicker and a lot more fun.
---
Have a pint or two of cider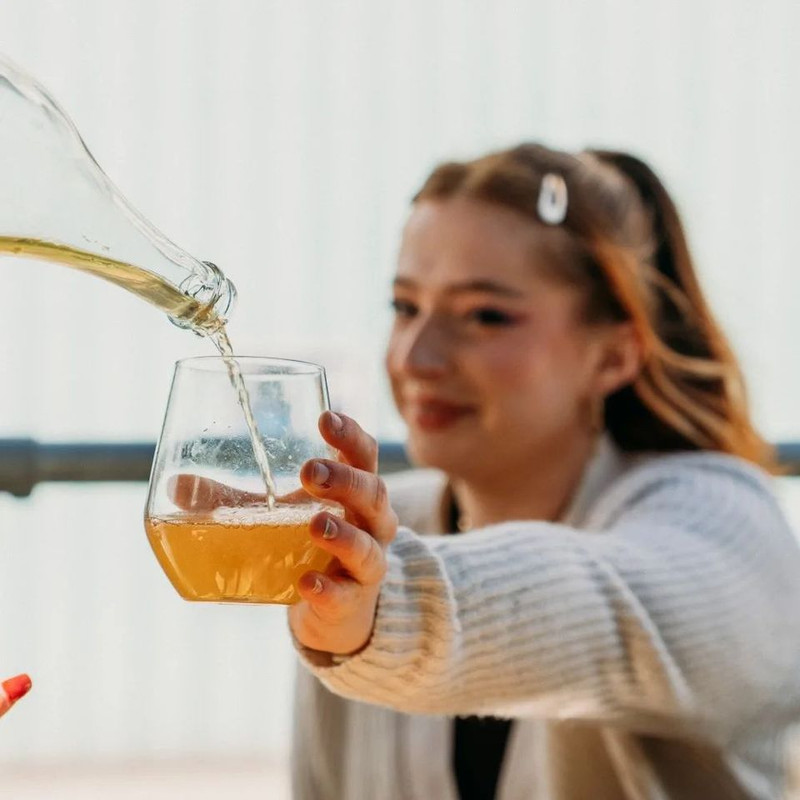 Photo: The Cider Box on Facebook
Only once you've finished cycling, of course. Bristolians love a good cider, and we can't blame them; so do we. One of the best things to do in Bristol is sit in the sun with a chilled pint of delicious cider in your hand. So head to The Cider Box, The Orchard Inn or The Coronation Tap for a pint or two. If it's not so sunny, trust us, it'll still be glorious. But if you're visiting in the colder months, you could try a mulled cider from cider pub The Apple.
---
Join in celebrations at St Paul's Carnival
A celebration of community, arts, culture, and history, St Paul's Carnival is an annual African Caribbean festival in Bristol. Usually held on the first Saturday of July, the event was first organised to unite people of different backgrounds in the area. It's easily recognised by its electric atmosphere, food from a variety of cultures, performers, music, stunning costumes and an overall sense of unity and joy.
---
Or get lost in song at Bristol Harbour Festival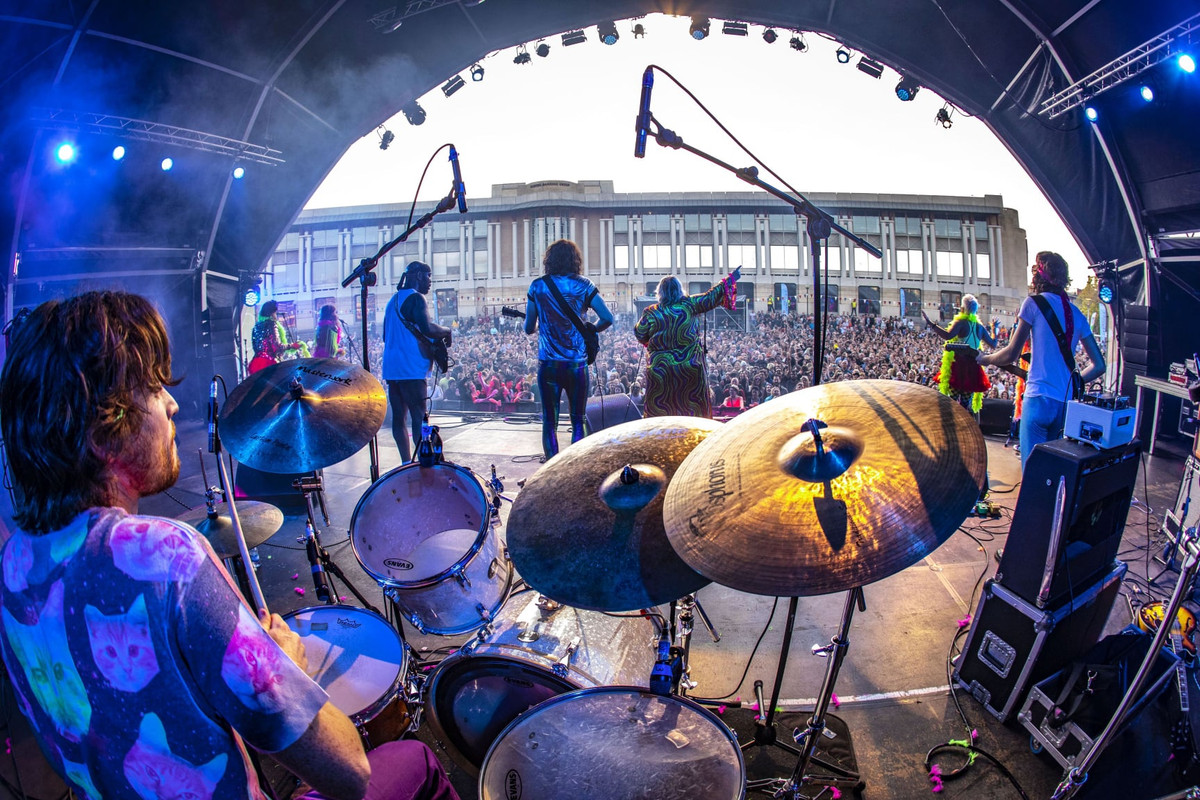 Photo: Bristol Harbour Festival on Facebook
This free festival serves to showcase Bristol's music and heritage. And as a pioneering music city, there's obviously plenty on. The fest boasts over 120 hours of entertainment from music artists, dancers, circus acts and more. This year's theme is "Ebb and Flow" with an inclusive programme to engage all the various communities in Bristol. The 2022 event is scheduled for the 15-17 July, and you should definitely check it out if you want to understand what Bristol's all about.
Find tickets for other festivals in Bristol - here
---
See what treasures St Nicholas' Markets holds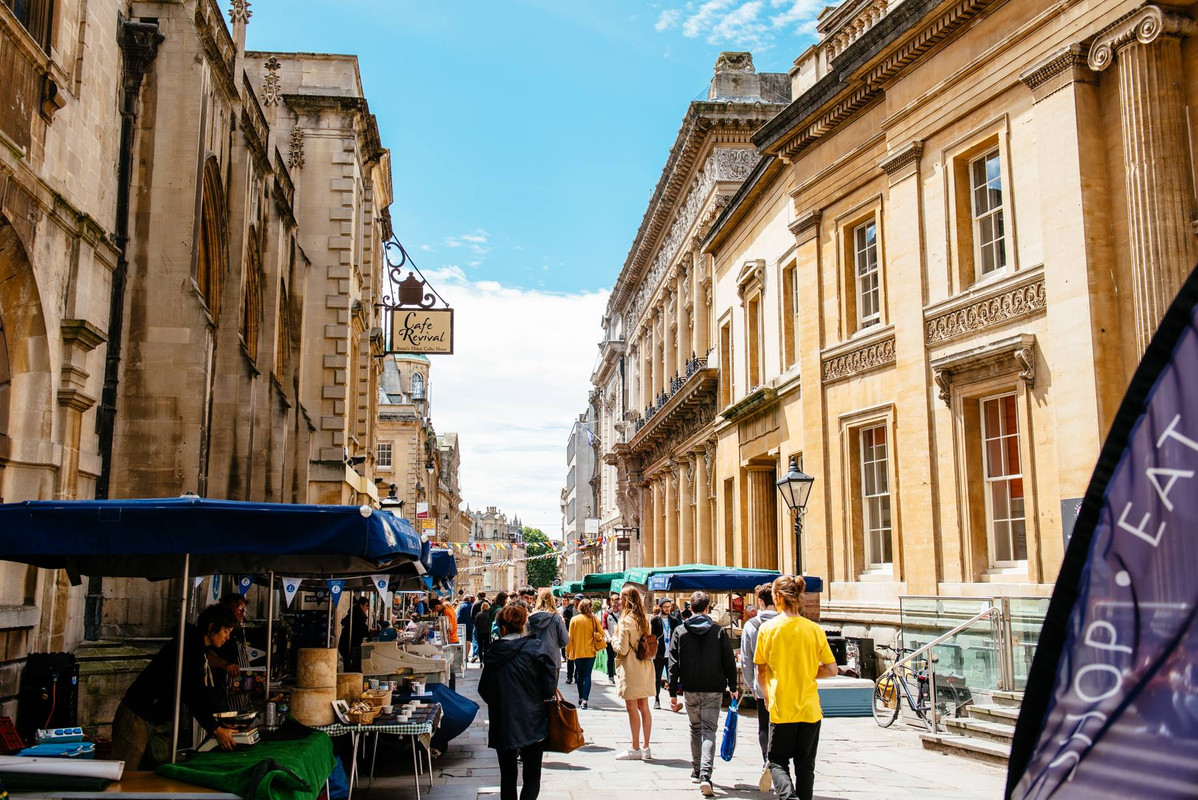 Photo: St Nicholas Market on Facebook
There's a lot going on in St Nicholas' Markets. There's the street food market, the indoor market, a farmers' and producers' market, the indie Market (handmade jewellery, clothes, art), the flea market, and the night market. It's well worth a good rummage. And if digging for clothes and jewellery isn't really your vibe, we'd bet the street food stands there will be!
Find tickets for food events in Bristol - here
---
Stuff your face at Cargo, Wapping Wharf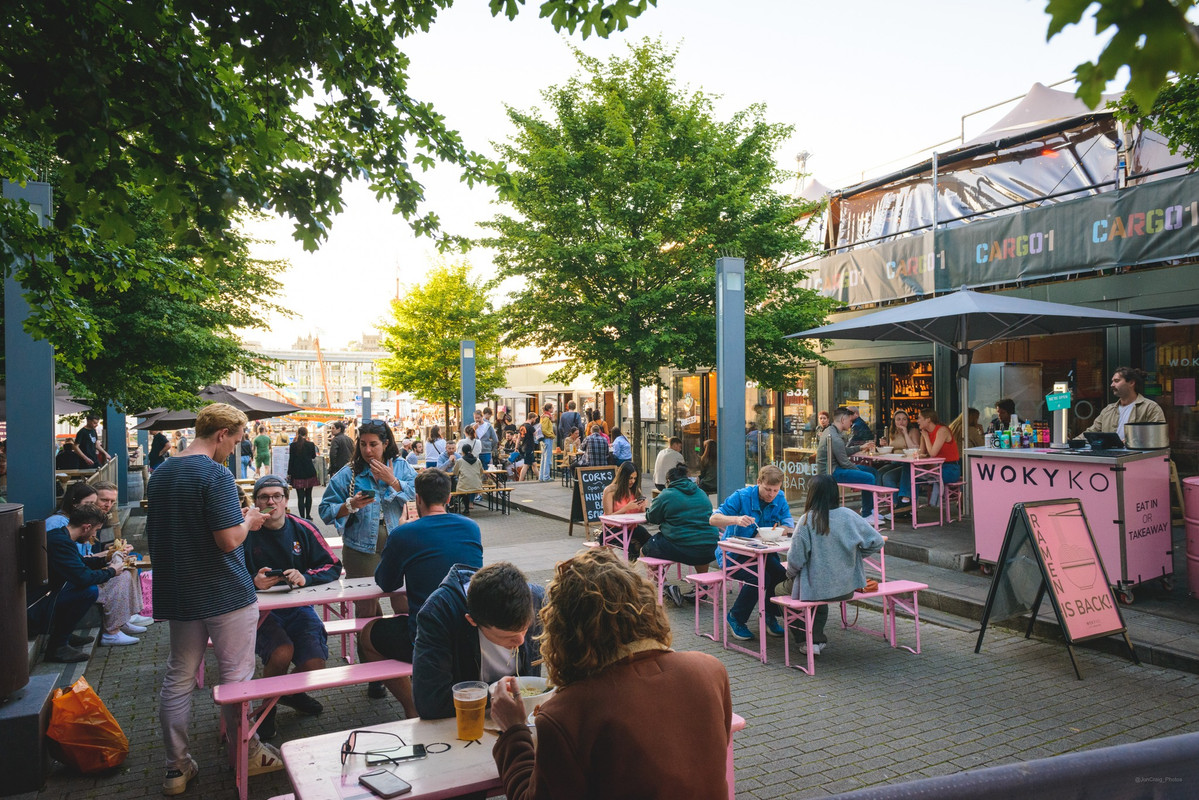 Photo: Wapping Wharf Bristol on Facebook
Who knew shipping containers could be such a great location for an eatery? Expect fancy bread, juicy burgers, the highest-quality craft beers, Indian dishes both large and small, vibrant and zingy tacos, delicious hot dogs (including vegan ones), Middle Eastern dishes bursting with flavour, and so much more. Sorry if we made your stomach rumble.
Find tickets for food and drink experiences in Bristol - here
---
Learn about the world at the Festival of Nature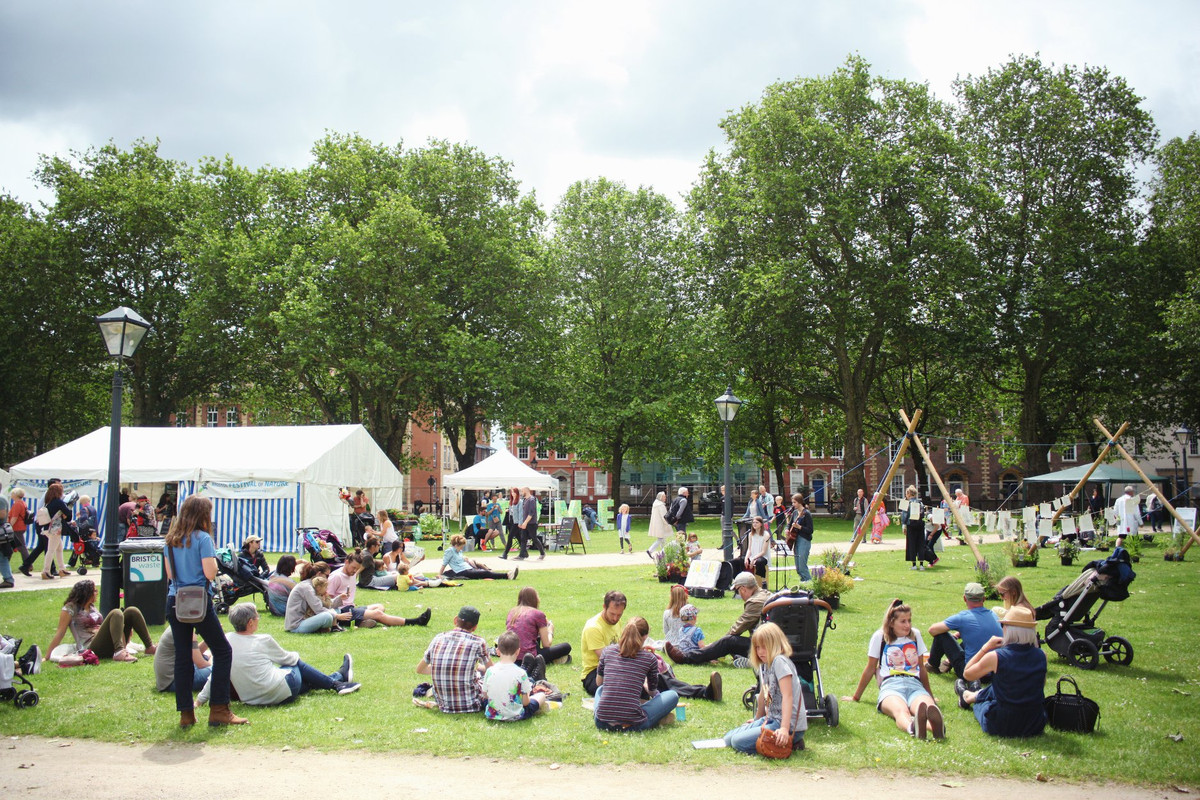 Photo: Festival of Nature on Facebook
The 2022 edition of this huge celebration of nature has sadly already ended, but if you plan on heading out to Bristol in 2023, this is one worth keeping an eye on. The Festival of Nature is the UK's largest free celebration of the natural world around us, and its rich programme includes talks, workshops, walks and more to help teach us about nature and how crucial it all is.
Find tickets for other Bristol festivals - here
---
Have a relaxing stroll through the striking Bristol Cathedral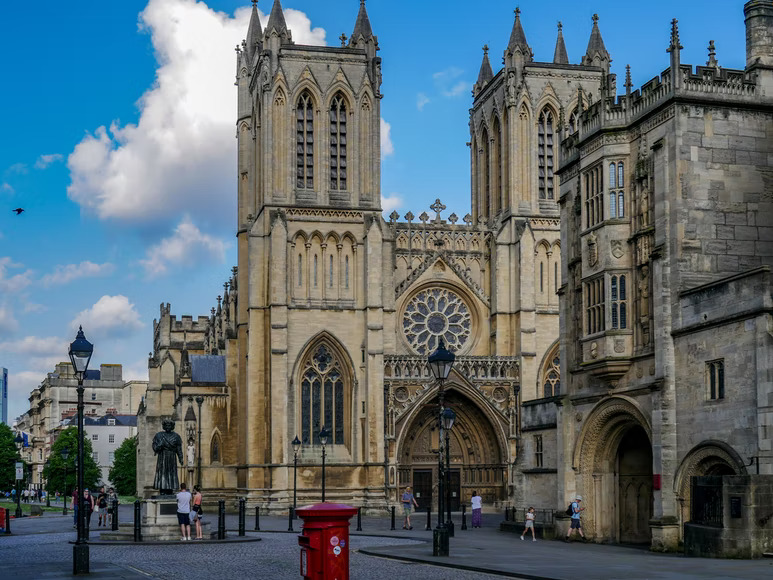 Photo: Bristol Cathedral on Facebook
To say Bristol Cathedral is grand, royal, and astonishing would be an understatement. Beautiful both inside and outside, those interested in architecture and pretty sights won't regret stopping by at this marvellous cathedral. It even has a small award-winning garden that'd create a serene backdrop for sitting back, reading the paper, and sipping tea.
---
Learn at Bristol's museums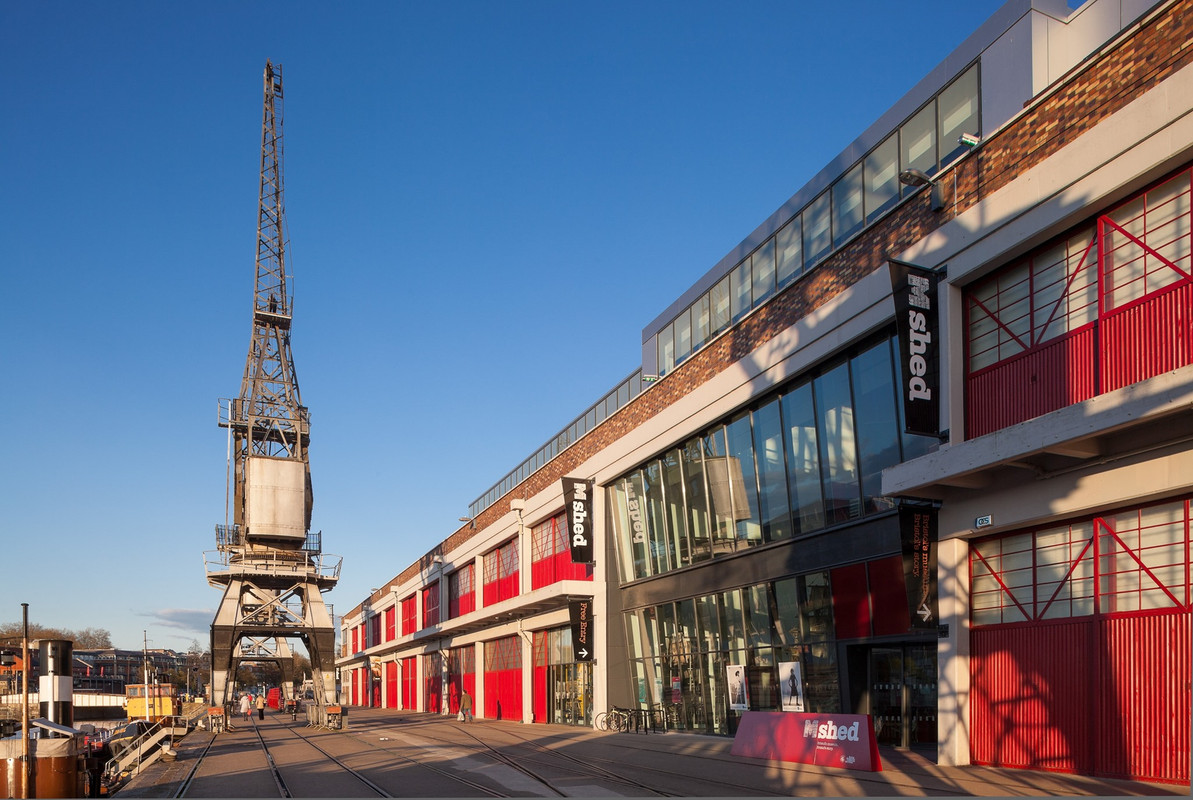 Photo: M Shed on Facebook
We already touched on the Bristol Museum and Art Gallery a bit. But with mummies, fossils, and some of the best-preserved dinosaurs found in Britain, it ticks most of the boxes you want a museum to. And it's free entry! But if you aren't feeling it, The M Shed is another free museum all about Bristol using film, photographs and interactive displays to share the city's story.
---
See some live music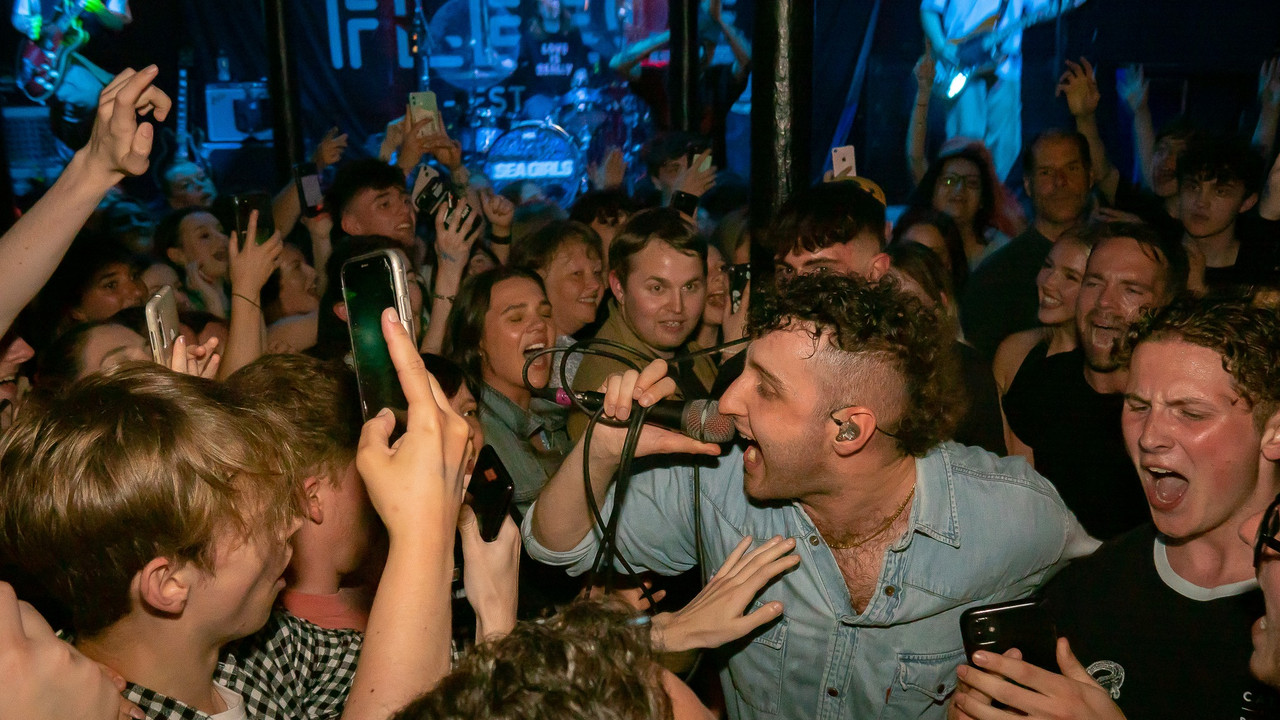 Photo: The Fleece on Facebook
Bristol's famous for a fair few feats. And one of those is its hugely enviable, prosperous music scene. And so, while you're there, you might as well attend a gig or two. The Old Duke is a traditional pub that hosts live jazz every night. The Canteen attracts many different genres, hosting free gigs five nights a week.
The Louisiana has multiple floors for the live music that is often performed by locals. St George's is the place to go for classical music, and The Fleece is simply legendary having seen the likes of Amy Winehouse and Oasis on its stage.
Find tickets for live music events in Bristol - here
---
Or you could hit a club…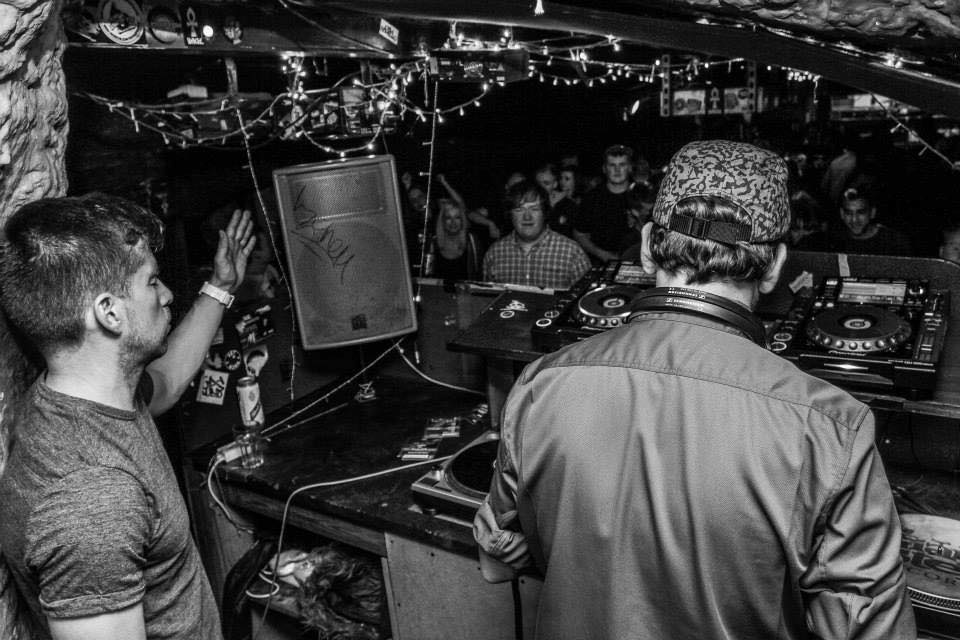 Photo: Basement 45 on Facebook
Since Bristol is particularly famous for its contributions to various electronic genres, hitting a club is without a doubt one of the best things to do in Bristol. There's Thekla, an iconic, award-winning, world-famous club that's on an old cargo ship on Bristol's Floating Harbour. Another great choice is The Fleece which hosts club nights every day of the week. And Basement 45, is a small club that blasts a range of genres, including DnB, techno, and house. Get your dancing shoes on!
Click or tap here for Bristol's best clubs.
Find tickets for clubbing events in Bristol - here
---
Be out and proud at the Old Market, Bristol's main gay village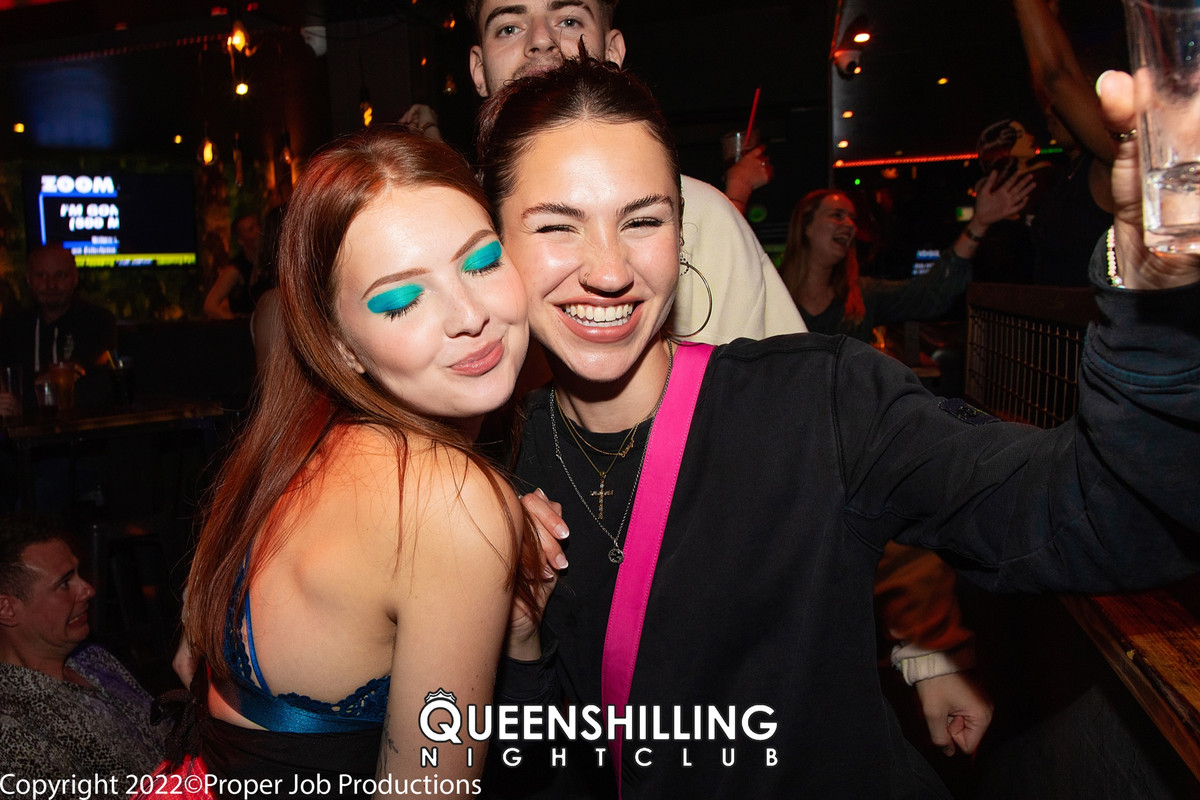 Photo: Queenshilling on Facebook
The city has two gay villages, but the Old Market is recognised as the "main" one. If you head to West Street, most bars are LGBTQ+ friendly or run by members of the community. Queenshilling is an award-winning bar that welcomes anyone and everyone and runs cheap club nights. And OMG Club is the place to go for cheap student nights. But if you love a good old fashioned pub, The Old Market Tavern is the place to be.
---
And those are the best things to do in Bristol! Bristol is a fantastic, artistic city with a lot going on. It'll be tricky to find yourself bored with all this and some unreal events going down all over.
Click or tap here for events in Bristol.
---
---
Check out our What's On Guide to discover even more rowdy raves and sweaty gigs taking place over the coming weeks and months. For festivals, lifestyle events and more, head on over to our Things To Do page or be inspired by the event selections on our Inspire Me page.