Raving has been a key force of UK culture since the 1980s and it is a huge part of the Skiddle ethos, we sell experiences at the biggest, best and brightest raves across the UK. After all, UK clubbing and rave culture is a huge part of our musical heritage and it offers us escapism from the daily grind.
In his new book Out of Space: How UK Cities Shaped Rave Culture, Jim Ottewill explores the history of rave culture in the UK and its journey through our various cities and towns. We're entering a period where the number of clubs is declining, dancing is being put on hold and options are becoming more limited. 
We cannot let these vital cultural spaces disappear, they provide us with so much inspiration and lifelong memories. Books like Out of Space provide vital evidence of their importance and brings to the fore the significance of dancefloors both big and small. We spoke to Jim Ottewill about his new book, his own rave experiences and where the future of raving may be headed.
Your new book charts the cities and towns in the UK that are crucial to club and rave culture, how much of that was shaped by your own experiences in these cities?
"Very much so as it delves into places I've passed through, lived and danced in. I was brought up in Oldham, North Manchester so spent an unhealthy amount of time skulking around Oldham Street, Piccadilly Records and Vinyl Exchange as a gangly teen soaking up as much music and gigs as I could. I then went to Sheffield to university where I started writing about the city's dance music scene for the free magazine Sandman and putting on nights as part of promoters Rough Disko".
"The narrative has definitely been moulded by my own experiences of different places but I think everyone's engagement with club culture is unique. Rather than making this all about me, part of my aim was to use this book as a platform to let a wide variety of voices and experiences speak too".
In terms of those smaller towns, what do you feel is their contribution to the broader history of UK dance culture?
"In one of my interviews with DJ Mick Wilson, (who was resident at the Eclipse in Coventry and is now an editor at DJ Mag), he describes these provincial towns as "super feeders" in lighting a touch paper under the club scene. That network of smaller places was really important in helping it take off and shows how widespread the cultural phenomenon of acid house was in the way it infiltrated these comparatively smaller towns".
"For example, Coalville is one of many intriguing locations in the stories behind dance music's colourful history. Some two hours drive from London with this really successful club called Passion, it used a tagline of "the middle of nowhere, the centre of everywhere" and was part of a so-called 'Golden Triangle' during the mid-nineties for DJs looking to maximise profitability from a night of playing".
"Now, in places like Todmorden and Margate, there are exciting scenes developing and emerging, forging close-knit communities around particular venues like the Golden Lion in the former and the Margate Arts Club in the latter".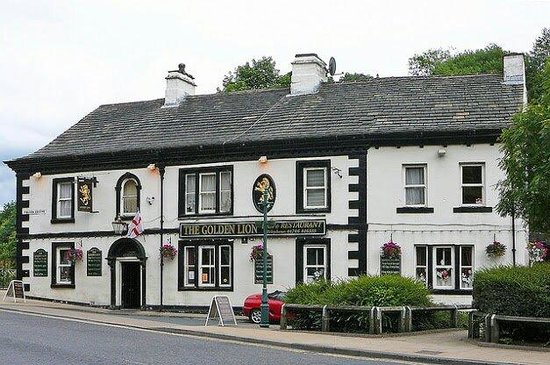 What was the first rave you attended and how did it affect you?
"We'd go to indie nights at Manchester venues like the Roadhouse, the Venue and Night and Day during the mid-nineties. Then in Sheffield, we had a mixture of mind-expanding experiences at a range of clubs like the Unit for NY Sushi - which offered this mixture of house, big beat and dub - then the Arches for nights like Headcharge and Planet Zogg. As a 20-year-old, Headcharge was an unreal vibe".
"The club was on the Wicker down the bottom end of town in this railway arch. There were a couple of rooms and an all-important corridor where you'd make fast friends over late-night jibber-jabber while the soundtrack was a mix of hard techno downstairs and more eclectic upstairs. The crowd would be a mixture of ages and attitudes and they'd open up the doors as it came round to the 7am close. Acid techno, the early morning sunshine streaming through those doors along with rave sludge all over your trainers and your brain mashed up into tiny bits added up to something very special".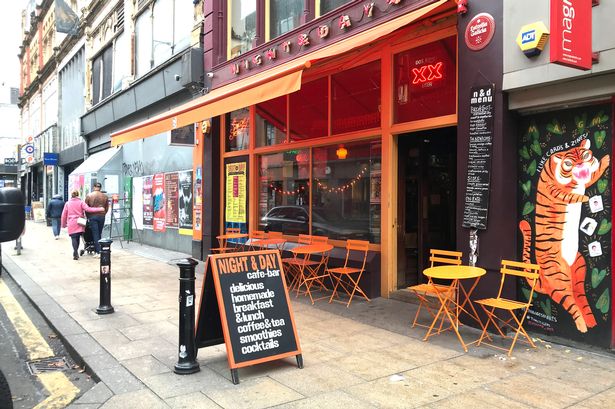 What would you say are the main differences between rave culture now and how it was in the late 80s/90s?
"Now rave culture has progressed from the fringe and leftfield to the centre of our mainstream. All over the world, it's big business and has travelled from sound systems in fields and abandoned mills in places like Blackburn to casinos in Las Vegas and classical music halls with orchestras playing dance music anthems. It must be a pretty weird state of affairs for those who were there when those first blasts of house music could be heard reverberating around the country and it was being vilified by the tabloid press". 
"I guess that some first-generation ravers occasionally say how it'll never be as good as it once was - but I'm a great believer in looking to the future and club culture is definitely uncovering new and exciting spaces to dance within. Whether it be in online worlds or virtual realities to the metaverse or in dedicated dance music festivals, food halls, entertainment districts and more, electronic music is adapting to the way we live. And it has to, if it is to stay alive and thrive". 
Recent financial upheaval across the UK has seen a lot of clubs and promoters having to shut their doors, how can we try and halt that cultural erosion?
"On a personal level, support means shouting about favourite clubs online, buying merch, getting there and representing on the dancefloor, especially as this problem of losing nightclubs and spaces to rave in is definitely living and breathing. Gut Level, this queer DIY space in Sheffield, recently announced how property developers are forcing it to up sticks and leave. In Liverpool, Meraki is also under threat for similar reasons. So it's important that communities come together".
"At the same time, the wider industry is also galvanising into action with the campaigning work of the Night Time Industries Association (NTIA) and club culture's various night czars. Dance music is also entering museum exhibitions such as the ace Night Fever at the V&A in Dundee while Berlin's clubbing community is applying for UNESCO heritage status. Slowly but surely, this can go some way to stopping the rot. We'll hopefully see more positive action…"
 Is rave culture something that you believe will endure the test of time? Where can you see it heading in the future?
"It's all to play for and one of the most exciting aspects of rave culture has been how it innovates and utilises new technologies and mediums to reinvent itself. You can see this in the huge ranges of spaces dance music culture now exists in, whether it be basement venues to virtual platforms, food halls, entertainment districts and new worlds like videogames".
"In terms of towns and cities, will it still be in the centres? It's increasingly been pushed to the fringes due to the amount of money changing hands over real estate. However, does the destruction Covid has wrought on the high street create a potential opportunity for nightlife to return to cities? Possibly, but we're still waiting to see how this unfolds although the situation is extremely volatile due to all the craziness we're living through".
If you were to describe the perfect rave, what would it look like for you?
"Every party is different - which is part of its appeal. I've been privileged enough to go to some amazing spaces to dance. Berghain, beaches in Tulum with DJ Harvey, Weatherall in a pub in Sheffield, Metro Area in a smoke-filled room to about 100 people, Electric Chair in Manchester where the whole club was smashed and we got a minibus back to Sheff at 4am".
"I really like that juxtaposition of place and sound, so going to a Pontins holiday park for a gonzo event like Bang Face or Bloc Weekender has always been really appealing. Being totally on one listening to gabba drinking cooking lager, then hitting the two pence machines in the arcades is so many different worlds colliding, it creates a vibe that is totally unique".
Why was now the right time to write a book about the geological history and importance of our clubbing culture?
"It was pitched before Covid as a single chapter in a book for Velocity Press - and it felt like the right time then due to the locations we'd lived in and experiences we'd had. However, the brakes were slammed on the project when the pandemic landed - and it wasn't until restrictions eased that the conversations returned and a whole book idea took shape. But Covid has made many of the questions around the survival of our clubs more acute than ever before. As we've emerged out of the pandemic restrictions, there are new challenges and opportunities yet still to be discerned".
What do you feel it is that rave culture contributes to society, is it more than simply being escapism?
"Letting off steam at the end of the working week is definitely one side of what dance music offers. But there's a whole lot more, from discovering your latest favourite music, inspirations, influences, style, clothing, and finding your people or your community. For me it offered an enticing glimpse into a musical world I was really intrigued by".
"Now in 2022, clubs are looking beyond the dancefloor to offer an ecosystem around them. It all hinges around community, particularly for the new wave of DIY spaces trying to keep moving around the country. Like the Rising Sun Collective in London or Partisan in Manchester. Their aim is to go beyond adding value to their community and keep them loyal and engaged and on the dancefloor. It's this ethos and sense of innovative entrepreneurism which I think is putting dance music culture in an exciting place".
---
If you'd like to learn more about Jim Ottewill's book Out of Space: How UK Cities Shaped Rave Culture and purchase a copy then follow the link here. There is also a launch event happening in Glasgow on Thursday 14th July at Rubadub in Glasgow, you can find out more information here.
---
---
Check out our What's On Guide to discover even more rowdy raves and sweaty gigs taking place over the coming weeks and months. For festivals, lifestyle events and more, head on over to our Things To Do page or be inspired by the event selections on our Inspire Me page.