A number of music industry figures and organizations have recently spoke out, condemning a new live stream licence fee introduced by the PRS (Performing Rights Society).
The licence, which will see an increased portion of much need profits taken from the venues, artists and promoters who organise and present small-scale, live-streamed music events, is expected to prevent many upcoming virtual shows from taking place.
The flat-fee tariff means organisers will have to pay out between 8% and 17% of their total gross revenue, a marked increase from 4.2% in previous years. Subsequently, a virtual event which makes £250 in sales will now have to hand over £22.50 plus VAT to the PRS, with shows earning double the amount having to shell out double the fee.
The announcement of the new tariff, which has come within the same week that the annual Independent Venue Week celebrations take place, further threatens the livelihoods of those who are already desperately trying to replace funds that have been lost as a consequence of COVID-19. It's estimated that up to 400 independent venues could be forced to close their doors for good this year as the pandemic rages on, with the new PRS virtual licence set to exacerbate the problem even more.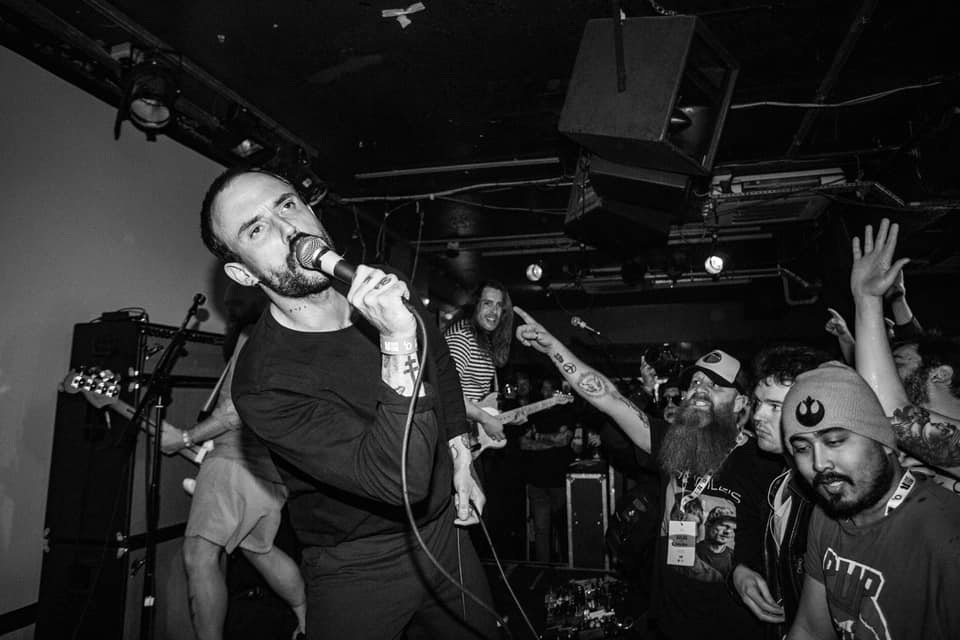 Image credit: IDLES / Independent Venue Week
Many grassroot championing organisations, the likes of the Music Venue Trust (MVT) and the Independent Venue Week team themselves, have shared their disbelief and anger at the new live-stream duty in statements online.
The Music Venue Trust said:
"The live music industry, including grassroots music venues, artists and promoters, is in crisis mode and pulling together.
"The team at MVT have been in regular correspondence with the live team at PRS for Music throughout this crisis on how we can work together to ensure everyone at a grassroots level emerges from this crisis and we can all get back to work. At no time during those regular conversations across 8 months has anybody suggested that a new tariff for streaming would be created. We have not been consulted on such a Tariff, advised of it, or even notified of it prior to this press release being issued."
They continued, stating:
"The principal financial beneficiaries of paid streaming during this crisis have been artists. The beneficiaries of charitable streaming, online broadcasts by artists to raise money for causes by donations from audiences, have included venues, crew, artists, and the wider community, including healthcare worker, food bank and homeless charities."
Sybil Bell, founder of venue championing, non-profit organisation - Independent venue Week, also voiced her opinion on the announcement, saying the "onerous new licences" put the PRS "even more out of touch with our community", going on to insist that the tariff be withdrawn.
You can read the full statement from the Independent Venue Week team below...
Update - Tuesday 2nd February 2021:
Following the announcement of the new live-streamed licence fee, less than a week ago, the PRS collection society have recently issued a statement (Monday 1st February 2021) detailing the reversal of the decision to charge extra fees to artists, venues and promoters who organise small-scale virtual events.
Instead, PRS members can now obtain a free licence that will allow them to organise ticketed live-streamed events when performing their own works, whilst the live industry remains closed.
The PRS statement concluded by giving assurance to its members, saying that live-streamed events which took place prior to Wednesday 27th January 2021 would not need to seek a licence.
The Music Venue Trust (MVT) has welcomed the PRS's U-turn on the newly imposed live-stream licence fee, posting via their various social media pages. Whilst praising the decision taken by the PRS to overturn the decision, the MVT highlighted that the statement "fails to acknowledge that a significant majority of songwriters operating at the grassroots level are not PRS members but find themselves dragged into a PRS created process that is simply not designed to recognise their rights".
The MVT went on to request that a long term solution be found that ensure that songwriters whose work is performed in the grassroots sector is recognised and rewarded fairly.
You can read the full Music Venue Trust statement below: