Edinburgh-based artist Nova Scotia The Truth is reflecting on the past year of her career – being nominated for a Scottish Alternative Music Award in the Hip Hop category, asked to take part in a Nike Air Max 90 campaign and completing her January 2020 released debut album, Re-Up. Memories of dropping out of uni to pursue being an artist full time, when she was part of influential Glasgow art collective Where People Sleep, seem distant, as does her teenagehood.
"I was hanging around with these white rappers, and if anybody deviated from their norm, they would absolutely rip the piss out of it. Now, things couldn't be more different. We're carving out a new space for all types of diversity and mutual support," she asserts, name-checking Glasgow promoter and DJ Sarra Wild and booking agency and club night FUSE by VAJ.Power, as leaders of this new movement.
Indeed, Nova Scotia (pictured below) is part of a new generation of artists, DJs and promoters who are redefining Scottish underground club culture away from white, male-dominated techno and its rap scene from battle rap roots. Their work follows the breakout success stories of rapper Shogun and grime producers Rapture RD and Polonis, amongst others, whose work was spotlighted at a time when grime from outside of London was catching the attention of critics and fans alike.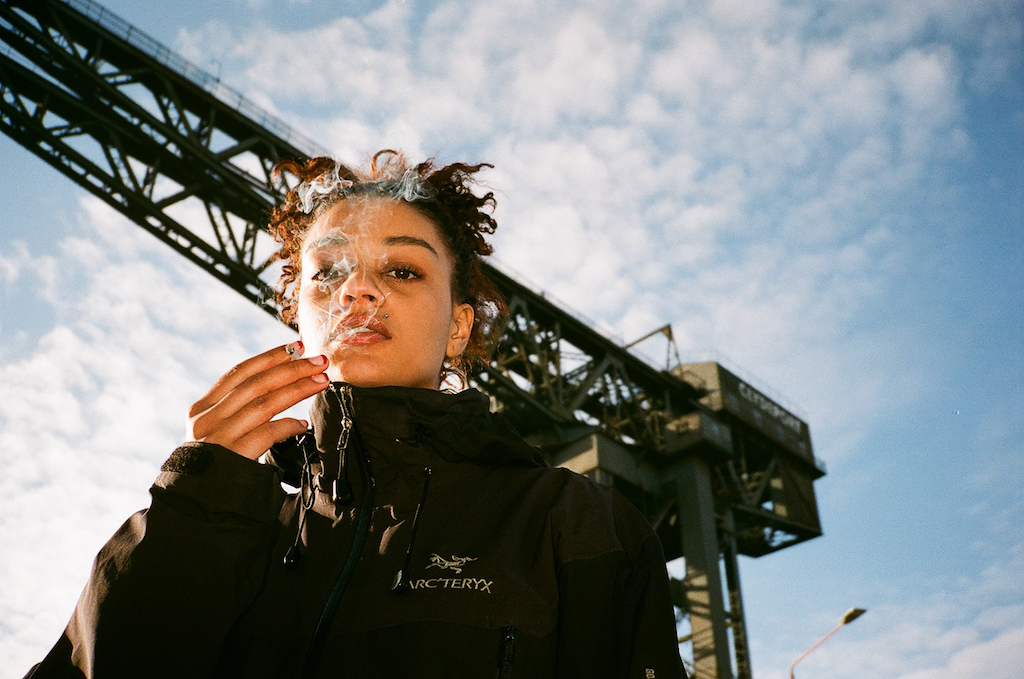 It's a cultural shift that has gained considerable attention, with mainstream music platforms highlighting the scene's DIY ethos in recent years. Attention has also been drawn to how Scottish promoters like J-Bone have platformed black music artists including drill group 67, when their live shows have been thwarted by police elsewhere.
Since then, rappers such as Aberdeen-hailing Ransom FA and Glasgow-based founder of music platform Up 2 Standard, Sami Omar, have been working towards what they see as the next stages: a professionalising of the infrastructure so that Scottish artists can find music services within their own eco system, and underlining the nuances of the sound that has evolved since regional accents became more accepted in genres such as grime and drill.
It's important, because as they assert, while recent attention has been welcome, when it comes to rappers from Scotland, there is still a long way to go. "When I go up to London and I show Up 2 Standard to someone, they say to me, 'I didn't even know there's black people in Scotland,'" says Sami, who's been in Glasgow since the year 2000 and after university, decided to go into music.
Meanwhile, Ransom FA, who's been releasing music since 2011, recounts reactions to his participation in 2019 BBC Three reality programme The Rap Game UK, where artists competed to be signed to Krept and Konan's record label: "People come up to me in London and say they'd watch my videos and be like, 'he's hard but he sounds like Shrek,' and they weren't going to take me seriously. It took for me to be on that show to start changing perceptions."
What Ransom FA (pictured below), who was born in Nigeria but moved to Aberdeen aged one, is keen to stress, is that while he's proud of his Scottish accent, it's not what defines him as an artist. "My accent shows and represents where I'm from, it's like a badge of honour, but if all I rapped about is being from Scotland, it would be gimmicky."
What he does instead is find ways to signal that he's repping his area in a way that can also be understood by his wider audience. As way of example, he says, "In every track I've recorded I say 'stand free,' which is an Aberdeen phrase for the football club, but it could also be saying 'be independent'. For me, there's always slang where I'm from but I say things in a way that hopefully everyone can relate to."
Similarly, the content on Sami's Up 2 Standard is not so different to what you might find on channels such as GRM Daily and Link Up TV. In fact, it was a frustration with these platforms' lack of interest in Scottish rap that led Sami to start his own. First moving his home studio to a space in the city centre, he then got into promoting and video production before setting up a whole business around music: producing, engineering and documentary film-making. It's this unique 360 degree experience that has led him to believe Scotland is on the brink of producing ever more crossover artists, and he links that to a change in how Scottish rap is viewed within its own scene.
"In the past you'd have Scottish rappers, as in, rappers that rap in Scottish accents, and then rappers from Scotland, who may not necessarily sound Scottish but still represent Scotland. It's two types of sound that are now starting to connect," he asserts.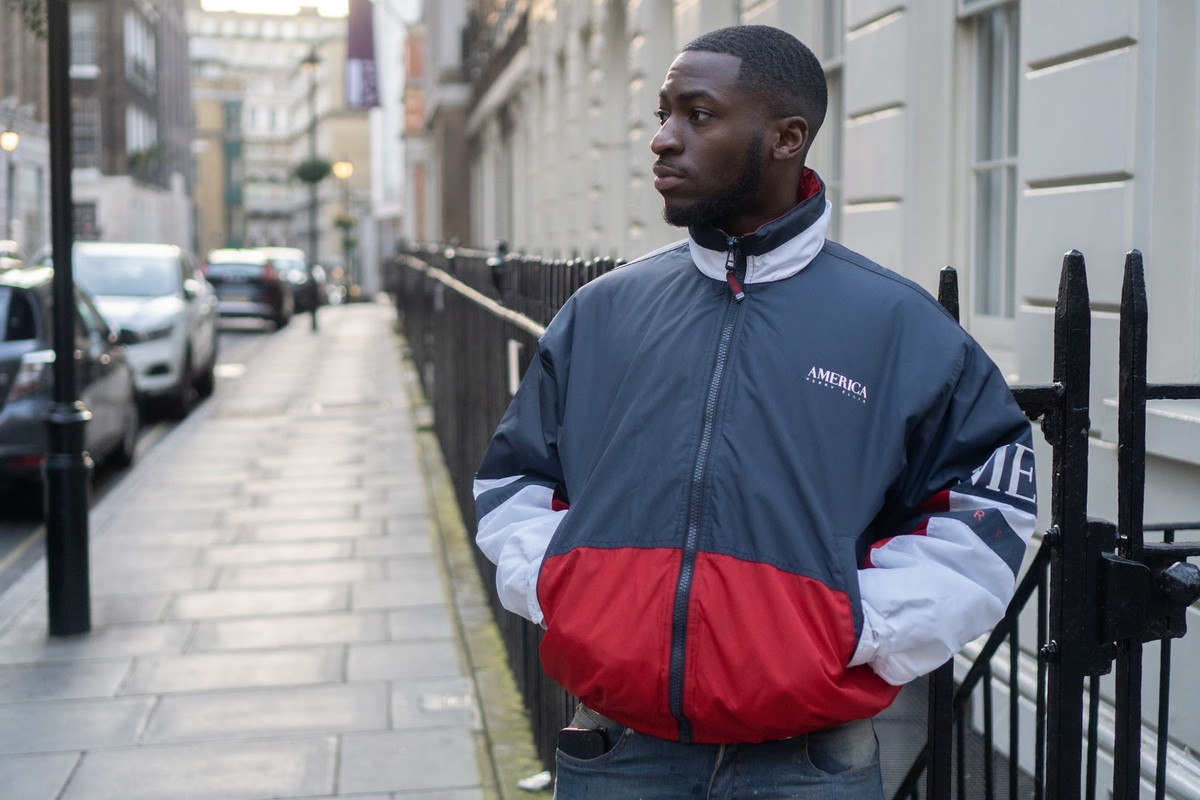 What defines the sound of the new generation then, is a more confident application of influences that come from outside Scotland, or even the UK. It's no longer the case that if you don't rap in a Scottish accent, you'll be viewed as being inauthentic, or if sonically you're more aligned with American trap or drill, you're somehow not part of a Scottish scene. For example, on Nova Scotia's album Re-Up, bassy trap sits side-by-side with lo-fi hip hop and her video for album lead '30 Mins' is an ode to Hype Williams' Nas-starring 'Belly'.
Meanwhile, Glasgow's Chlobocop draws from Nicki Minaj for her trap-influenced songs. "There's a lot of songs now that meet conventional requirements," says Sami. "People are actually thinking about making records that will make people dance – rather than sticking to one particular sound, the genre has really expanded." What's also expanded is the network of artists working together. On Up 2 Standard, producers are showcased in much the same way as artists are, and Sami is keen to connect people whenever he can.
Characteristic of the new output is also a certain reflexivity about the attention that the Scottish scene has been getting. On Re-Up, Nova Scotia finds herself reflecting on the DIY culture that both helped her career – she notably first performed an impromptu MC set in a dilapidated factory before her first official gig – but has, at times, made her question herself, as when her money-making approach, which she discusses on the album's 'Bread N Butter,' has been met with negative commentary from fellow scene members.
She also explains that the recent media interest has sometimes been a double-edged sword, as overexposure of the illegally run venues where artists can showcase their work has led to their closures. Still, she's happy to have found a way to celebrate them in the video for '30 Mins': "We basically managed to get it filmed in the building that the track is about, which is great because the actual party got shut down," she says.
For Ransom FA, strides he's made in his career have meant he's actually had to leave Scotland, and move to London, underlining that for all the work that people like Sami are doing, the goal of self-sufficiency hasn't yet been achieved. "Let's say if Puma have a music event party, it'll be in London, if Krept and Konan are having a birthday party, where you can meet other people, it'll be in London," he says. "You have to be in London to get to all the networking events that you need to do to get to a certain stage in your career."
Still, Ransom FA keeps a recording studio in Aberdeen going for those who are following in his footsteps, and is currently working on a TV show with BBC Three, which will shine a light on artists from ultra regional areas such as his own, hopeful that eventually, big brands and media platforms will not only celebrate the scene from afar, but actually take root in places such as Glasgow and Edinburgh.
Sami too is hopeful for the future, and credits social media with inspiring others and growing the scene in Scotland. "It's showing us how successful someone in London who we can relate to can be, but also someone in Aberdeen can see when someone from Edinburgh is accepted. It makes them think, 'I can do that now.'" Ransom FA draws parallels with the ascent of West Coast rap in America: "Everyone looks at New York as the godfathers but look at the West; Dr. Dre was persistent," he says. "And that's how I see it here. All we have to do is keep being persistent too."
Words: Kamila Rymajdo