"Nobody is really throwing parties at the moment," says James Morsh, director of Nitty, "it's a window of opportunity."
Last month, in the midst of a global pandemic, the Nottingham-based party-throwers put on an outdoor rave in a local forest. It received national press coverage in the likes of Metro, Vice and The Guardian, and was dubbed the UK's 'first socially distanced rave'.
Unlike the recent illegal raves in Greater Manchester, resulting in one man's death (from a suspected overdose), a woman's rape and three stabbings, Morsh - who is also director of a social enterprise called Pill Report (a 'safe drug-taking hub') - managed to secure permission from the local council ahead of the event.
Despite receiving over 750 requests to attend, Nitty invited just 40 people ("mainly close friends or industry") via Whatsapp to watch sets from well-established DJs like Latmun and Ben Sterling.
And when police officers inevitably showed, they were met with a well-rehearsed speech, documentation and a man in hi-vis with a speakerphone enforcing social distancing.
Now as the UK government announces the return of outdoor events and the partial reopening of indoor venues, Skiddle's David Blake speaks to the man behind the rave about how it came to be - and how they got away with it.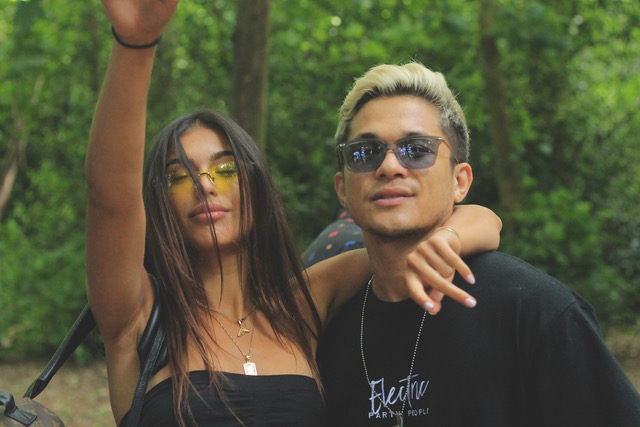 Who are Nitty, and what kind of parties did you organise pre-lockdown?
James Morsh: "Nitty is an underground party collective focusing on the three key aspects of throwing a good party: music, sound system and crowd. We are not your average party brand, we throw events in unique and wild spaces, all our parties are done out of passion and we handpick our crowd to ensure the best vibe possible."
How did the idea to put on the 'UK's first socially distanced rave' come about?
JM: "I'm the executive director of a social enterprise called 'Pill Report', we come up with forward thinking solutions for the night time economy. I had a vision of how parties could run in the post-pandemic era whilst being fully Covid-compliant, so I decided to turn that vision into a reality with the aim of sparking conversation on how the hospitality industry can bounce back from the pandemic. I had also been in lockdown for three months so I secretly wanted an excuse to throw a party as well."
(This embedded post has since been removed)
You managed to get the local council onside pre-event. How did you manage to gain their approval, and what were their conditions?
JM: "This was a tricky one as I knew there was no chance of being granted a temporary event notice in the middle of a pandemic, so I had to think outside the box. I decided to pitch it as filming a documentary on 'socially distanced gatherings' and this is how I presented it to the Woodland Trust and local council. They were happy to allow me to film on the condition we followed social distancing guidelines."
But the police still turned up to the event - how did you convince them to let the party continue?
JM: "I knew there was a high probability they would attend at some point so I practiced my speech about twenty times. I explained to them what we were doing and that everything was above board and Covid-compliant. I showed them the emails from the council and that everyone was adhering to social distancing and they were happy with it. They even told us to 'have fun' as they left."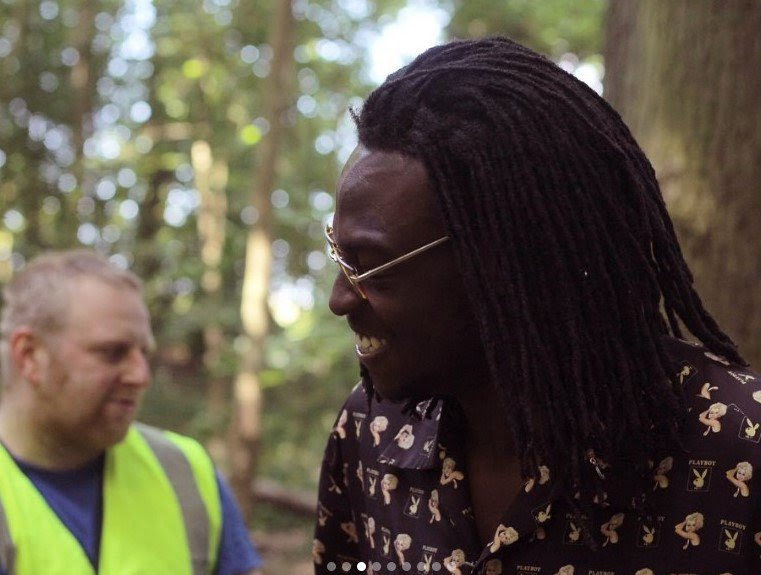 We read that over 750 people signed up to attend, but only 40 were allowed - how did you decide who could come?
JM: "Everyone who attended was mainly close friends or industry. Initial planning and calculations allowed for up to 90 people to attend in a socially distanced manner, however, it was decided on the morning that the location was supposed to be sent out that it was not worth the risk, in case police came and people were not social distancing."
How did you enforce social distancing and keep people apart?
JM: "We created individual areas for each household to stand in and there were empty areas that households could move to throughout the event. We also had an enforcer in hi vis with a speakerphone who made sure people were adhering to social distancing."
The rave was organised as part of a documentary film - what can you tell us about that?
JM: "We filmed the event ourselves and had agreed prior to licence the footage to Vice for a mini-documentary."
Latmun and Ben Sterling performed sets at the event, both pretty well-known names for a 40-cap forest party. How did you get them involved?
JM: "Joe and Ben are both good friends of mine, so they came down to support no problem. We also had Dafs come down and play too."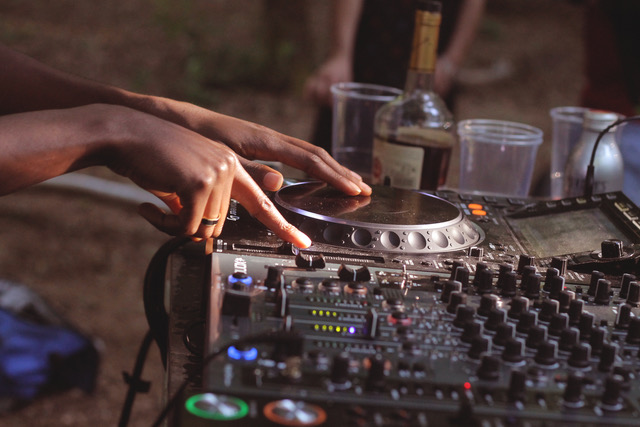 You called out the illegal Manchester raves on Instagram, calling organisers 'cowboys'. What did they get so wrong?
JM: "They advertised an illegal rave on social media in the middle of a pandemic which went viral. Knowing this they still went ahead with the party which was obviously going to get out of hand. It was extremely irresponsible. They also had no security or clean up operation which shows it was done in an unprofessional manner."
As organisers of a successful social distanced event, what would you say to other promoters looking to put on parties during these times?
JM: "Find an outdoor space and create an event plan with a separate document on how the event will be Covid-compliant and in line with current social distancing laws, and make sure you integrate contact tracing. Then liaise with local licensing bodies and put in an application for a TEN (Temporary Events Notice).
"The government has relaxed some of the laws on outdoor music events so just do it, nobody is really throwing parties at the moment, it's a window of opportunity and now is your time to shine."
Looks like you're planning another 'Forest Motive' - can you tell us anything about that?
"If you know, you know…"
Looking for a rave-up? Check out the club events trending on Skiddle right now, or head to our Inspire Me section for more inspiration (note: all events were due to go ahead at the time of publishing)
Images: Nitty