The annual celebration of grass root music venues, the dedicated few who struggle behind the scenes to keep them alive, and the artists which routinely occupy them, Independent Venue Week returns for its seventh edition this week.
Taking place from Monday 27th January to Sunday 2nd February, the week long schedule of events will champion over two hundred of our most beloved, talent-fostering and sometimes historical places of art, culture and live entertainment.
Hundreds of performances from a noteworthy selection of established and emerging names from across the UK will help to highlight the vital role each venue plays within its locality, supporting the community and providing the future generations of stadium-fillers with a platform from which to launch.
Confirmed to appear throughout the week are the likes of BC Camplight, Warmduscher, Sinead O'Brien, Raging Speedhorn, Peaness, Penelope Isles, IDLES, Turin Brakes and Toyah Wilcox, while this year's IVW ambassador, Mercury Prize nominee and Peaky Blinders score writer, Anna Calvi, will also perform.
We've sifted through all the gigs on offer this week and collated our favourites for you. So if you're thinking of heading out to support IVW this week, you could do a lot worse than seeing one of this lot.
For tickets and more, click on the event names below...
(This embedded post has since been removed)
Philadelphian hard rockers CKY will arrive in Milton Keynes at the beginning of next week for a special one off intimate show, before heading out on a seven date tour of the UK, supporting UK-based rockers The WildHearts and Backyard Babies.
The band, made up of remaining members Jess Margera (brother of Bam Margera) and Chad I. Ginsburg, received global recognition back in the '90s for their musical contributions to daredevil TV series Jackass and namesake show Camp Kill Yourself. Since then, the band has successfully managed to carve out a twenty year career in the industry, touring the world multiple times, supporting the likes of Metallica and Guns n Roses, and selling over a million records worldwide.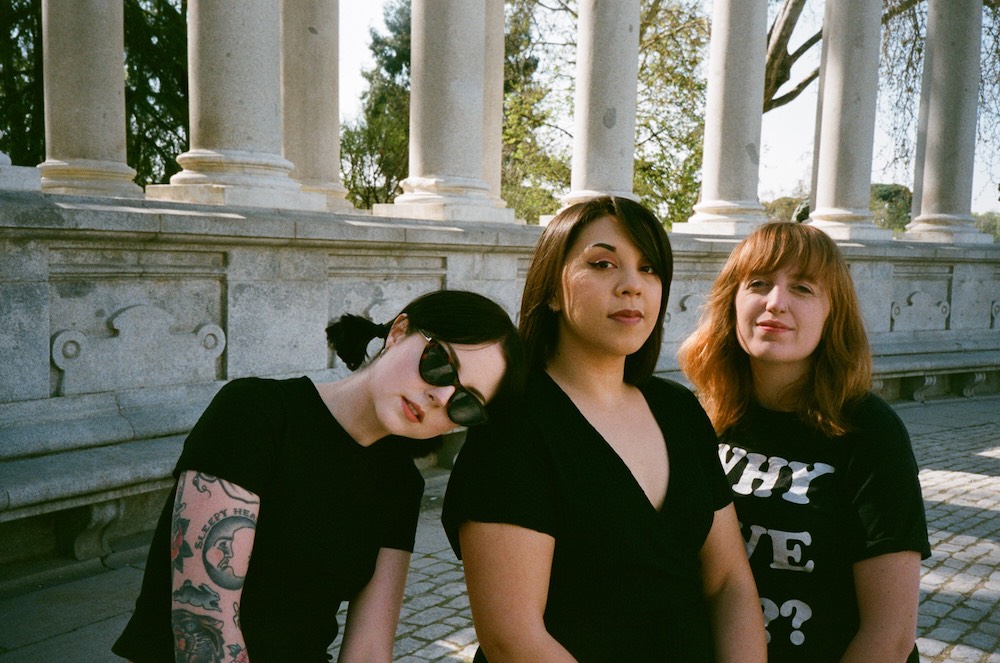 Image credit: Derek Bremner
Highly-acclaimed indie pop trio Peaness (yes that's right, Peaness) will head the bill at one of the West Midlands' most vibrant live music venues on Tuesday 28th January - Birmingham's multi-award winning Hare and Hounds.
Gaining support from some of the UK's most respected music publications, including Rolling Stone and Kerrang!, and achieving multiple BBC radio plays, the three piece have been grabbing the attention of the media and music lovers alike since the release of their debut EP, No Fun, back in 2015.
Now signed to indie pop label Alcopop Records, the group continue to write, record and release music together whilst still making regular live appearances across the British Isles.
For an evening packed full of joyous, light-hearted indie pop fun, we suggest you head to the Hare and Hounds.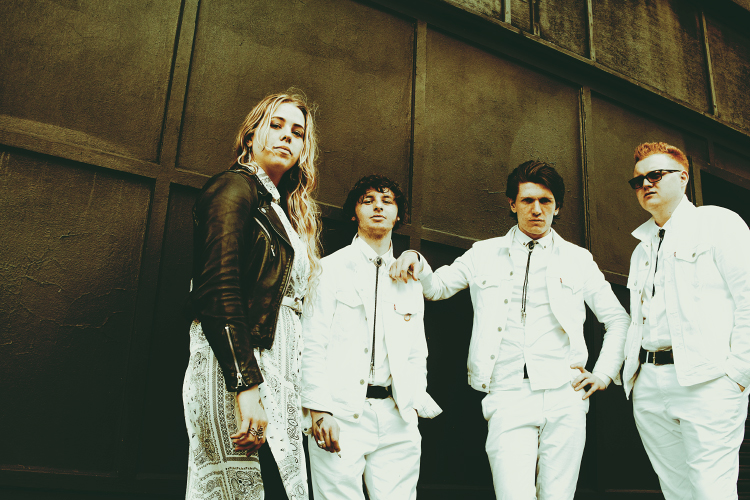 Image credit: Tom Bronowski
Hailing from the North West of England, Sky Valley Mistress, made up of lead vocalist Kayley Davies, drummer Max Newsome III, guitarist Starsky and bassist Russell Russell, have performed over 400 shows to live audiences across the UK.
They've appeared at some of the UK's most renowned festivals, such as the UK's premiere rock festival Download Festival, London's Camden Rocks festival and Liverpool's Sound City, and have recently been added to the roster of London's 'extreme rock n roll' label, New Heavy Sounds.
Most notably, the collective we're invited out to the Californian desert to record their forthcoming album, Faithless Rituals, by none other than Dave Catching of the Eagles of Death Metal. Recorded at the legendary Rancho de la Luna studio, the foursome's album is now available to pre-order and will be released on Friday 20th March 2020.
Catch this burgeoning act destined for big things at the Jacaranda, Liverpool for an evening of unadulterated rock n roll. Support acts are yet to be announced.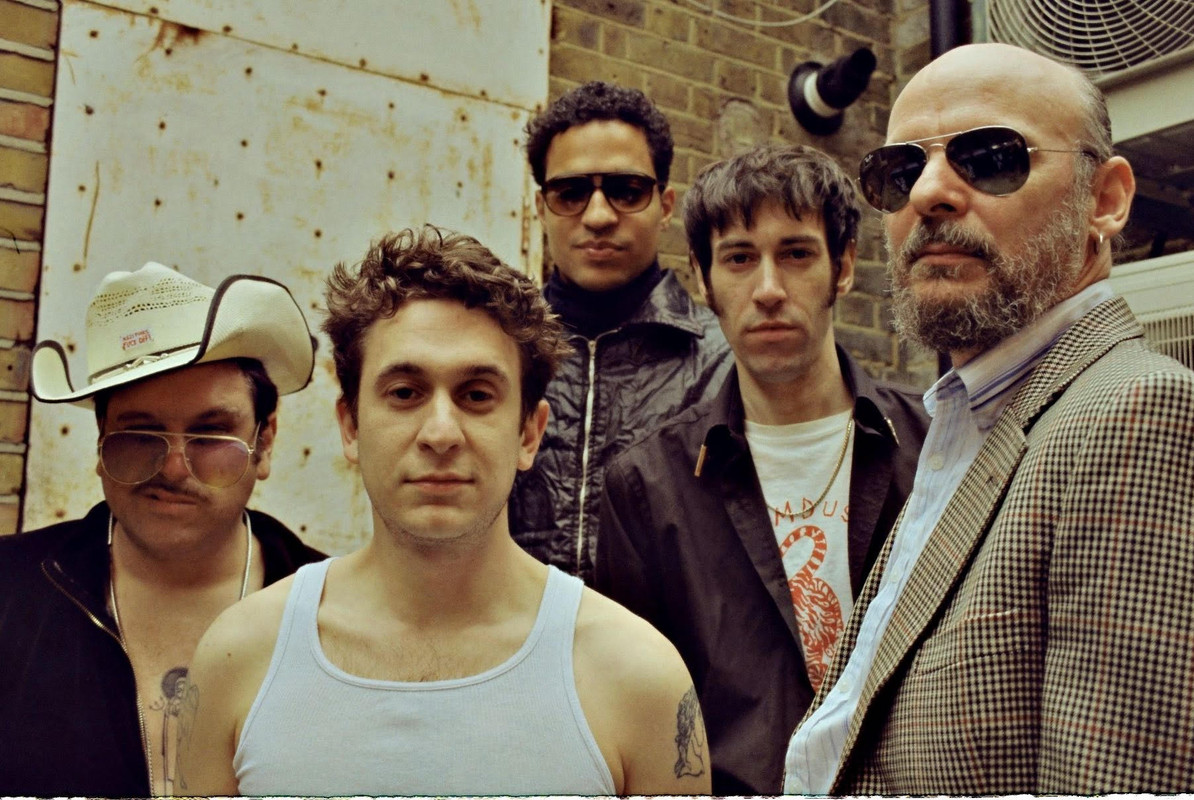 Image credit: Warmduscher
A quintet of post punks who have been said to make the likes of the Fat White Family look 'normal', Warmduscher are not your average 'supergroup' side project.
Combining musicians from renowned groups Childhood, Paranoid London and the aforementioned Fat White Family, the five-piece create an acid-induced, disco-flavoured sound on their latest album offering, Whale City.
Known widely for their raucous, no-holds-barred live shows, very often ending with one or more of the band's members being ejected, Warmduscher are a unique collective that we highly recommend watching live if you're in the Stoke-on-Trent area next week.
(This embedded post has since been removed)
This year's Independent Venue Week ambassador, London-born singer-songwriter and art-rock guitarist Anna Calvi is set to perform to an intimate crowd at one of London's best underground, emerging act-championing venues, The Windmill Brixton.
The captivating performer, who has been nominated no less than three times for the highly coveted Mercury Prize award and won Q Magazine's 2019 Fender Play Award, will headline the London date with support from Nick Cave collaborator Martha Skye Murphy.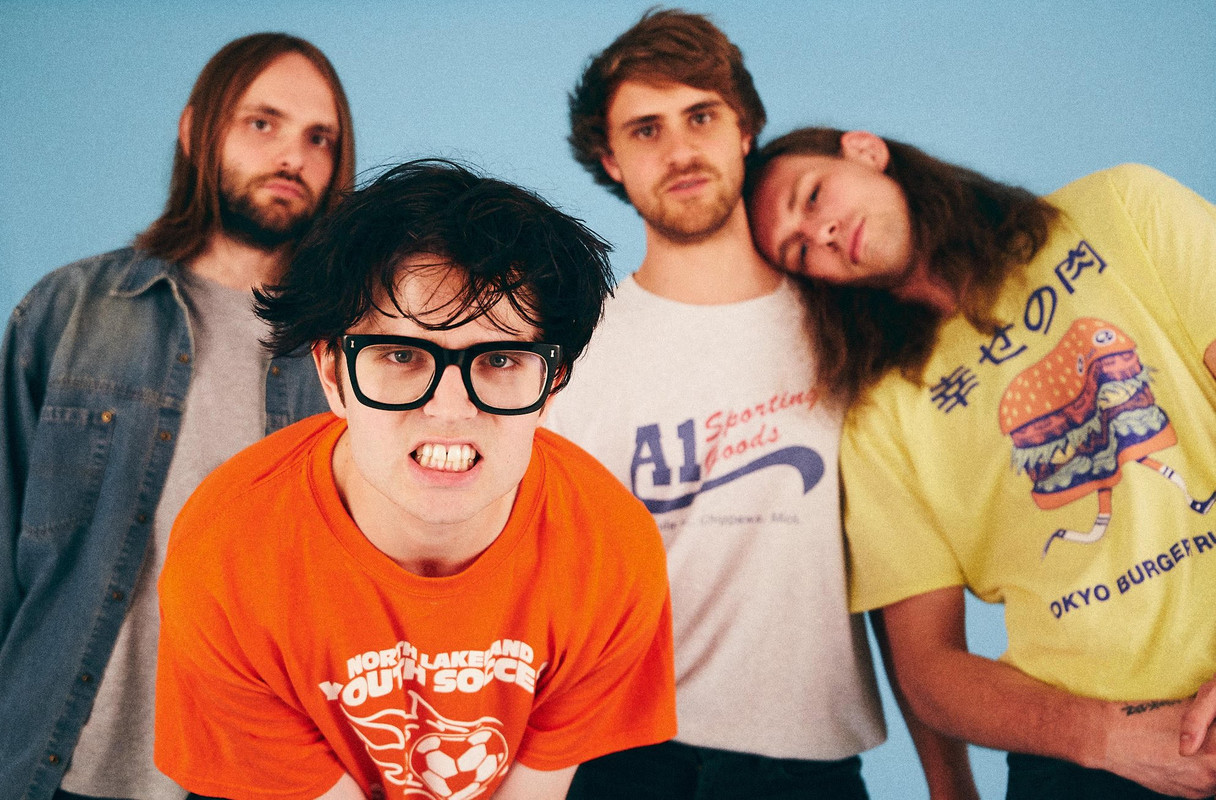 Image credit: Indoor Pets
Kent based indie-pop quartet, Indoor Pets are an act you may have come across previously but under another guise. Formerly known as 'Get Inuit', the four piece were the subject of a Twitter rant back in 2017 from a traditional throat singing Inuit artist, Tanya Tagaq, who claimed the band had hijacked her culture by referencing Inuit within their name.
Fast forward to the present day, the group have rebranded and released Be Content under new name Indoor Pets, with an accompanying, completely interactive website for fans to get lost in.
2020 see's the refreshed group embarking on an IVW long tour of the UK, stopping off at The Factory in Worthing for an evening of melody driven, lighthearted pop entertainment, with support coming from GLOO and Speakerfreak.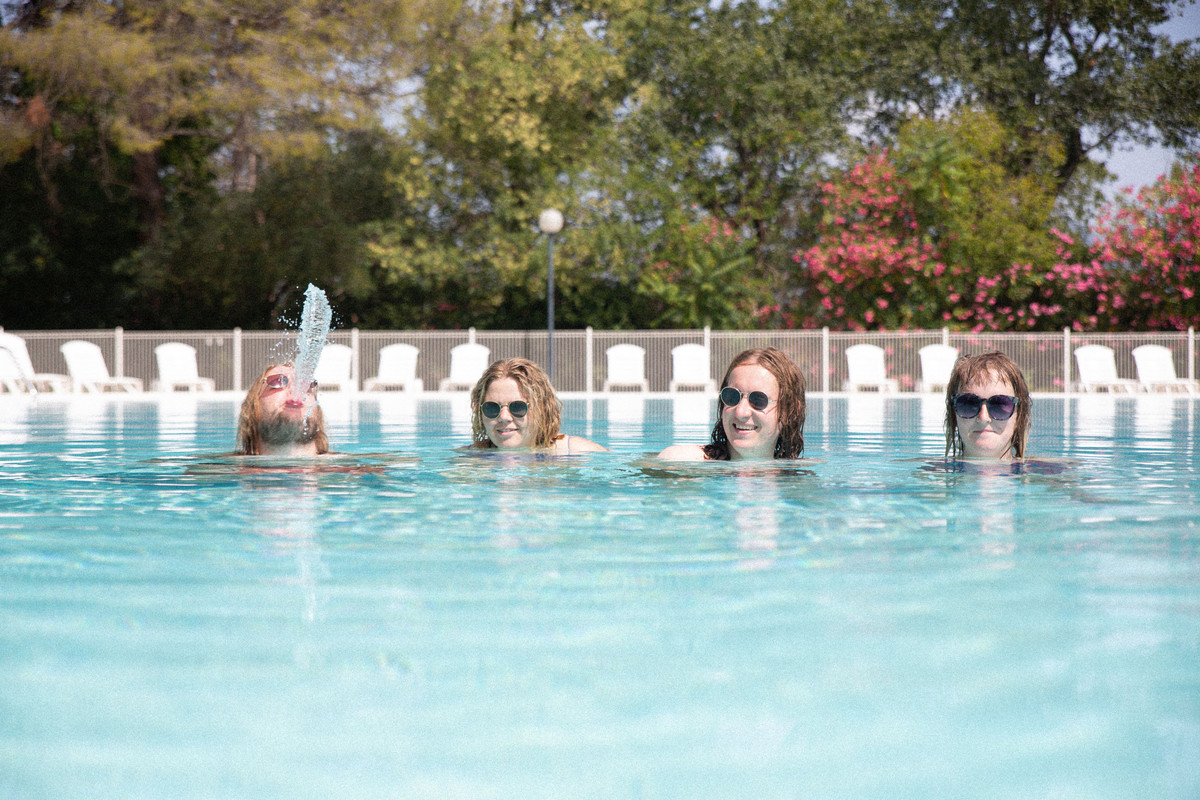 Image credit: Penelope Isles
Bella Union roster act, dreamy psych pop collective Penelope Isles have been busy conquering the underground since the release of their first EP back in 2015, Comfortably Swell.
They've since comprehensively toured Europe, supported many noteworthy names including the likes of British Sea Power and indie pop group The Magic Numbers, and have been selected to appear at some of worlds most distinguished live music events, such as this year's Primavera Festival in Barcelona, amongst celebrated names such as Lana Del Rey, Massive Attack, Tyler, the Creator and more.
The four piece will head out on a run of five UK dates, including the Independent Venue Week performance at the St James Wine Vaults in Bath, before flying out to the States for an extensive fifteen date jaunt.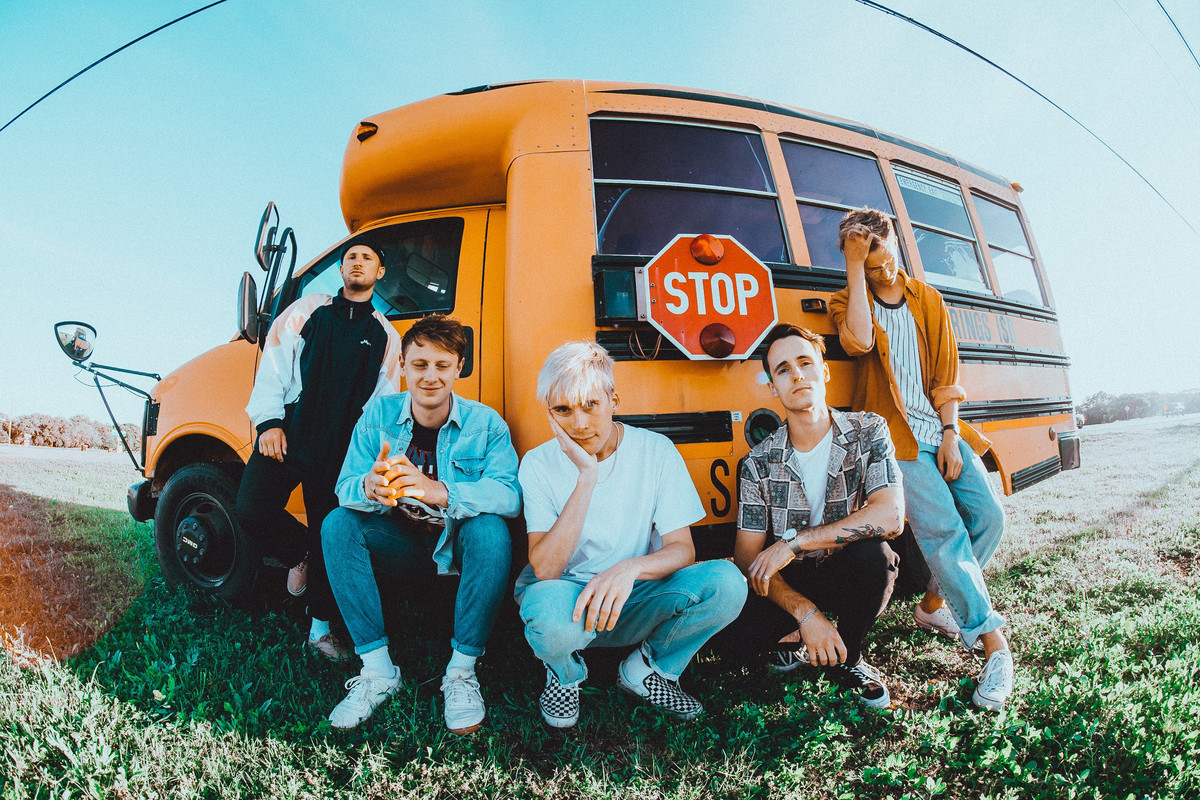 Image credit: Elliot Ingham
Native to the South East of the UK, Eastbourne five piece ROAM continue to create a buzz within their respective scene, riding the waves of momentum.
As of late, the group have been tending to a chock full schedule of live shows nationwide and beyond, supporting their most recent, multi-million streamed album, Smile Wide, including headline tours of the UK, Europe, North America and Australia. They've also performed at a handful of the UK's biggest music events including Download Festival, Slamdunk Festival and the iconic Reading and Leeds Festival.
This pop punk force of nature heads out on tour across the UK through much of January and February with support from alternative rock band Superlove.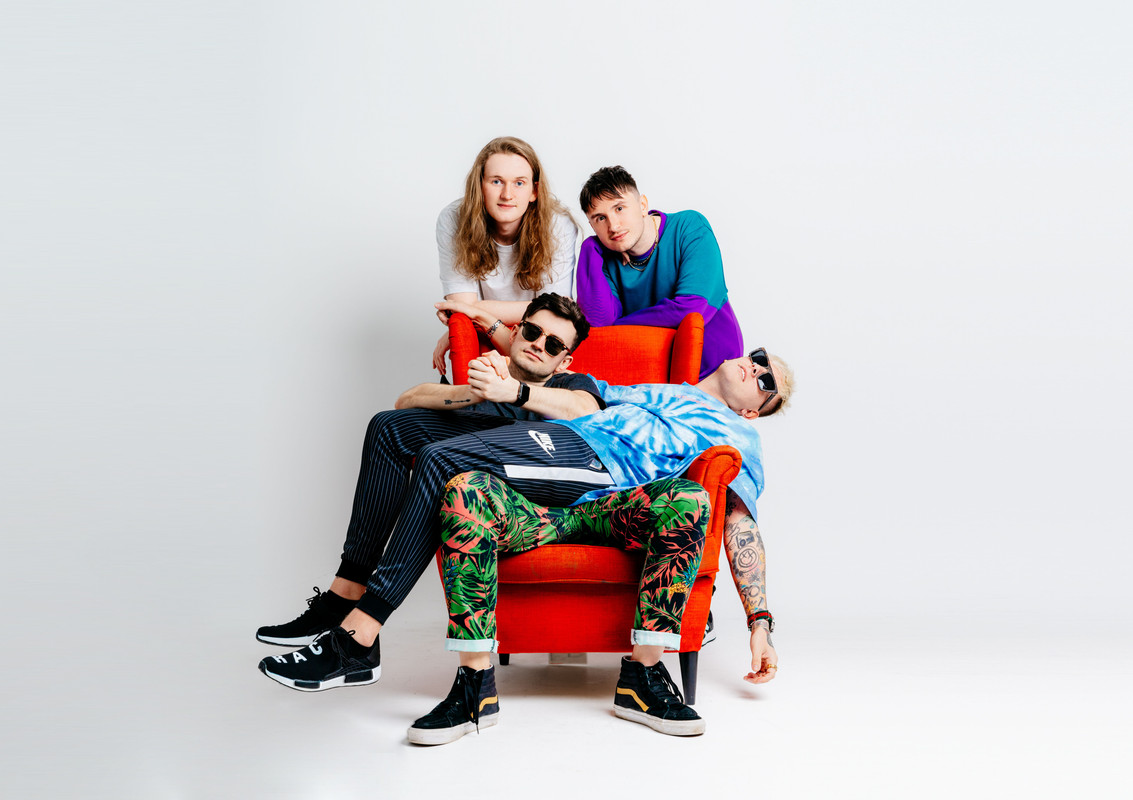 Image credit: Woes
Another band firmly on the radar of pop punk fans nationwide, self-proclaimed 'bad boys of pop punk' Woes have been busy making a name for themselves.
Still an emerging act within a sparsely populated pop punk scene north of the border, Woes have been working hard both inside and outside of the studio, building on a rapidly growing fanbase.
The band's first album, Awful Truth, was released off the back of the hugely popular Self Help EP, which has helped to gain the group over half a million streams to date. The four piece also managed to secure a place on UK pop punk royalty Neck Deep's 2017 'The Peace and The Panic' tour.
Catch Woes at the newly opened Jimmy's venue in Liverpool alongside a host of emerging, pop punk acts including female fronted trio Bronnie and local five piece Melwood.
(This embedded post has since been removed)
Headlining their biggest show to date, Guildford-based indie punk outfit Blackwaters will arrive at Sheffield's Network on February 1st with support from gothic, post-punk quartet, Desperate Journalist.
Currently out on the road on their own fifteen date UK tour, the band, heavily influenced by the sound of the forefathers of the punk movement in the '70s, have been causing a stir on the live circuit.
Known for projecting a maturity on stage beyond their collective years, the band has a swagger and attitude comparable to some of the band's biggest heroes, such as John Cooper Clarke, Joe Strummer and Sex Pistols frontman John Lydon, with a writing capability to match.
If you're a fan of punk, whether it be old or new, we highly recommend watching this flourishing young act in an intimate venue setting while you still can.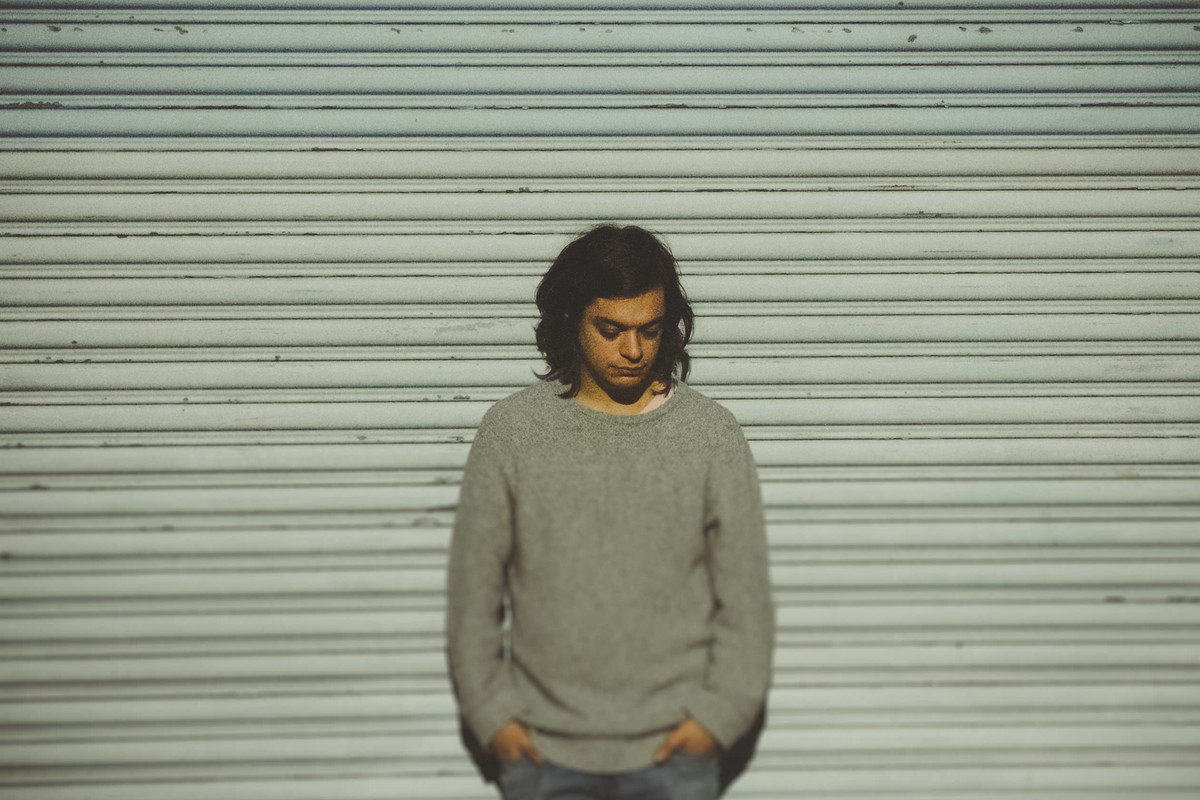 Image credit: Kana Waiwaiku
Southend troubadour Samuel Lloyd Duckworth, more commonly known as Get Cape. Wear Cape. Fly, is heading to one of London's most iconic and historical live music venues, The Half Moon Putney, for a very special two tiered celebration.
Commemorating fifteen years since the release of The Chronicles of a Bohemian Teenager via Atlantic Records back in 2006, whilst simultaneously celebrating this year's Independent Venue Week, the 33-year-old singer-songwriter, who has achieved a handful of top 40 releases throughout his career so far, will perform the seminal album in it's entirety with a full live band. The only full band performance from Get Cape. Wear Cape. Fly in the capital in this year.
Support on the night will come from Eat The Evidence, Grace Blakeley, Charlotte Carpenter, Heavy Highness, Blab, Diane Chorley, Christopher Bliss, Brigitte Aphrodite and Disco Ceilidh.
There's plenty more to choose from over the week, with something to suit all tastes. Get out there and celebrate your local live music venues this week - chances are they need it.
You can also check out our Independent Venue Week playlist below, containing tracks from some the above artists:
Header image credit: Novelist / Ian Rook