London is the biggest city in the UK, with an estimated population of over 9 million people there's a lot of people across all of its boroughs. With most of them in search of a good time, some of the best venues, bars and clubs in the country can be found here and we thought we'd give you a guide to some of the best that you have to visit at some point.
There's no shortage of amazing events happening in London and these places are where you can find some of the most memorable. Click on the titles of each bar, club and venue to find out more information about them.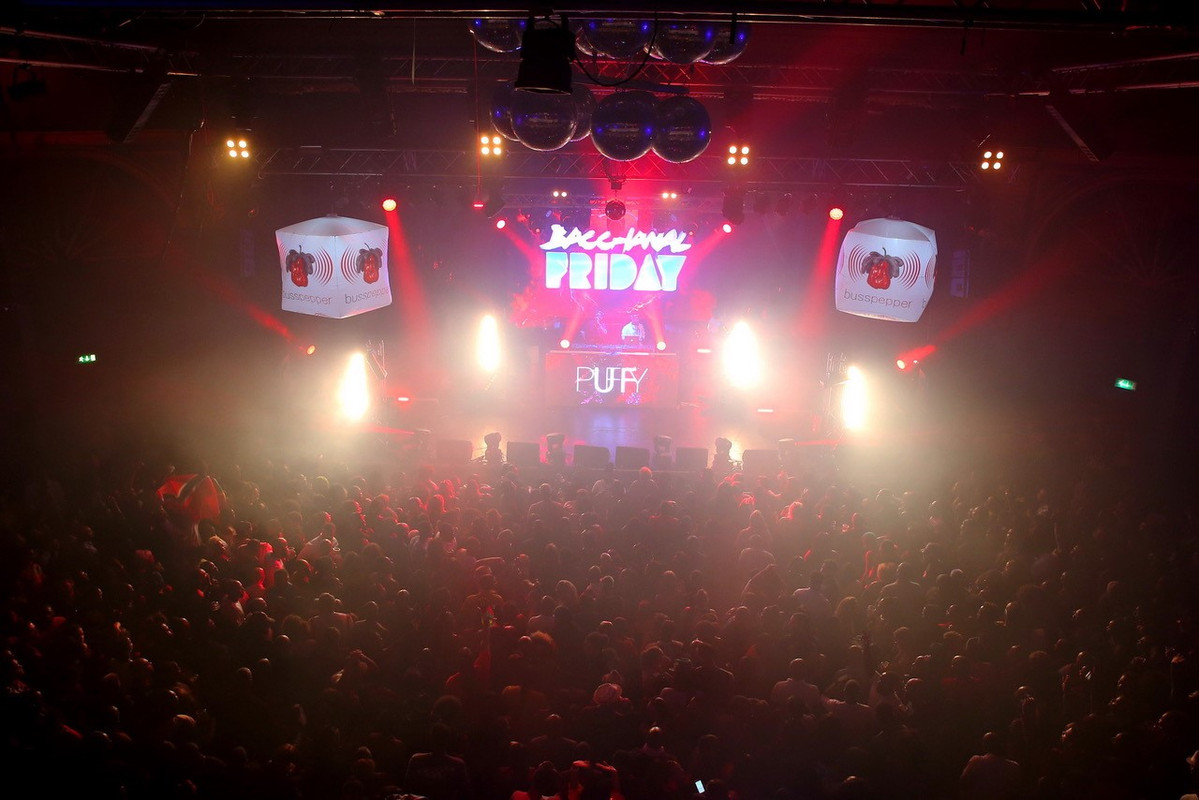 Image credit: Electric Brixton (Facebook)
Location: Town Hall Parade, Brixton Hill, London, SW2 1RJ
Electric Brixton is one of London's best venues, attracting artists from all kinds of disciplines who want to give their fans nights that they'll never forget. It features an amazing stage that makes the artist feel right on your level, despite a capacity that can go up to 1700 people, it makes shows here still feel incredibly personal.
With two different floors, one night you'll be hearing a DJ pulling out all their best tricks and the next you'll be hearing the mechanical whirrs and apocalyptic riffs of the next greatest post-punk band. Electric Brixton has it all.
Find tickets for events at Electric Brixton here.
-
---
Location: 103 Gaunt Street, London, SE1 6DP
Ministry of Sound. The name speaks for itself, a crucial part of dance music and a powerful mixture of club and record label that has dominated since the 90's. Originally influenced by New York's Paradise Garage, Ministry of Sound has had plenty of facelifts in the years since that has reinforced its reputation as a clubbing behemoth.
One of the best parts of Ministry of Sound's club is its dedication to crafting the perfect audiovisual experience with the production and sound system getting better all the time with the latest improvements and making the club a world leader.
Find tickets for events at Ministry of Sound here.
-
---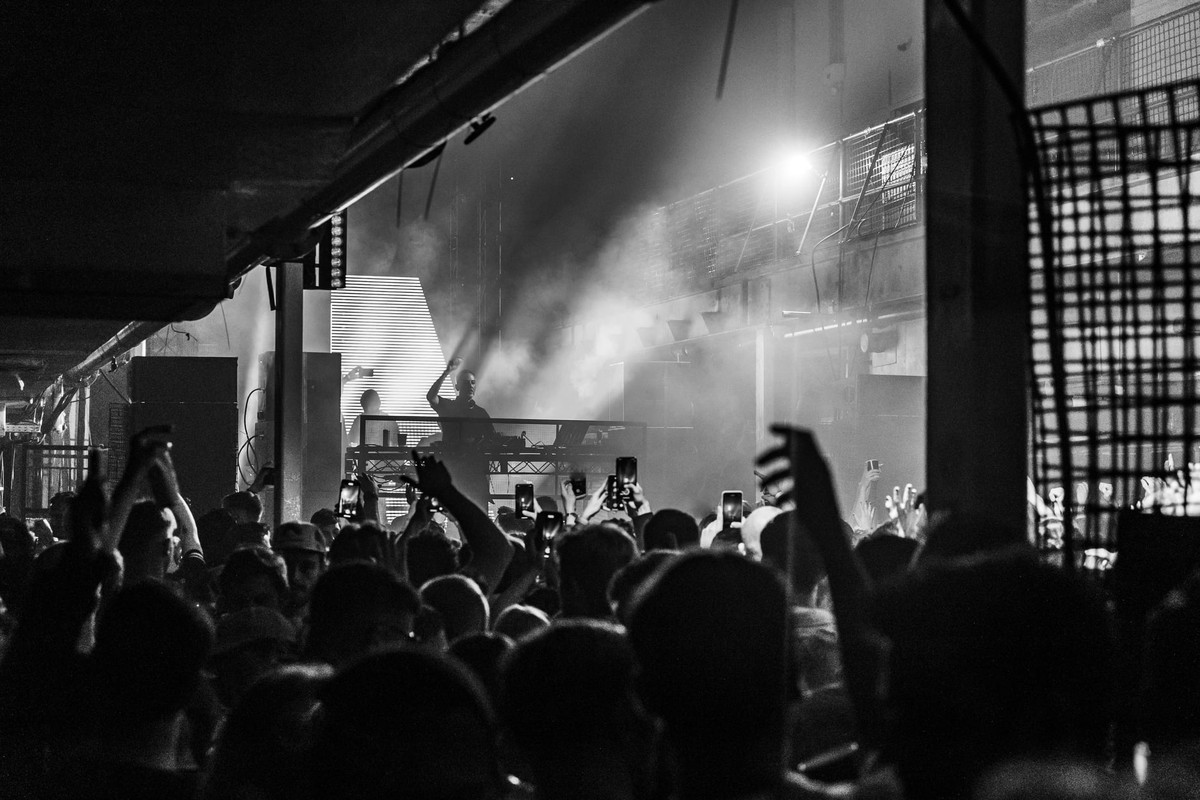 Image credit: Printworks London (Facebook)
Location: The Printworks, Surrey Quays Road, London, SE16 7JP
A staggering 5000 capacity venue that is set in a former printing facility, Printworks is one of the biggest nights out you can have in London. Hosting a whole spectrum of events from across the arts, you cannot beat a club night here as they often have special guest DJs who are renowned throughout the world.
You cannot beat the production here, there are light shows that absolutely dazzle and make a lasting impression. It's one of the most important cultural spaces in the city and has various different event spaces that each offer something the others cannot.
Find tickets for Printworks London here.
-
---
Location: 77a Charterhouse Street, London, EC1M 6HJ
Fabric is one of the most instantly recognisable club names in the UK. This year it got a revamp, with each of the main rooms getting a new look, with even small details being adjusted to make the club sound better than it ever has done before. Always priding itself as a club made for people who go to clubs by people who go to clubs, it's always looking to improve.
It has carefully made itself into one of London's premier clubs and as a result, top DJ talent is always flooding in, with a plethora of huge names from the realms of hip hop, drum & bass, house and more all taking to the decks at this iconic club.
Find tickets for Fabric London here.
-
---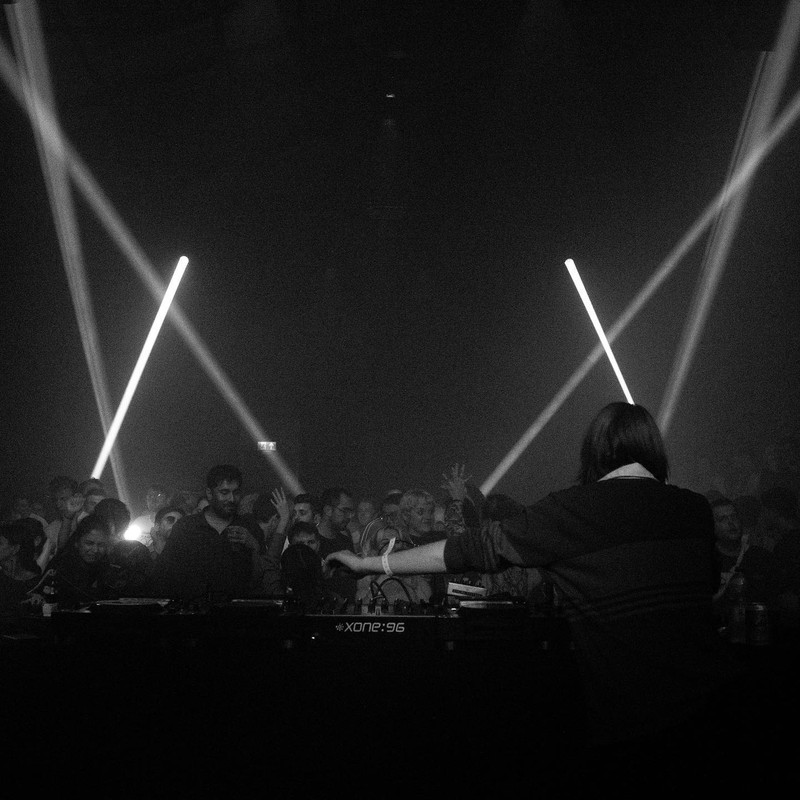 Image credit: Village Underground (Facebook)
Location: 54 Hollywell Lane, London, EC2A 3PQ
A former warehouse, Village Underground was lovingly reconstructed into an events space for some incredibly exciting gigs and club nights. Opening in 2007, Village Underground is now a key London venue that has hosted so many amazing shows. DJs and bands alike have used this space to showcase stunning visuals and even more affecting sounds.
Village Underground is more than a venue, it's a cultural space that encourages artists of every different discipline to come and showcase their best work to help inspire people.
Find tickets for events at Village Underground here.
-
---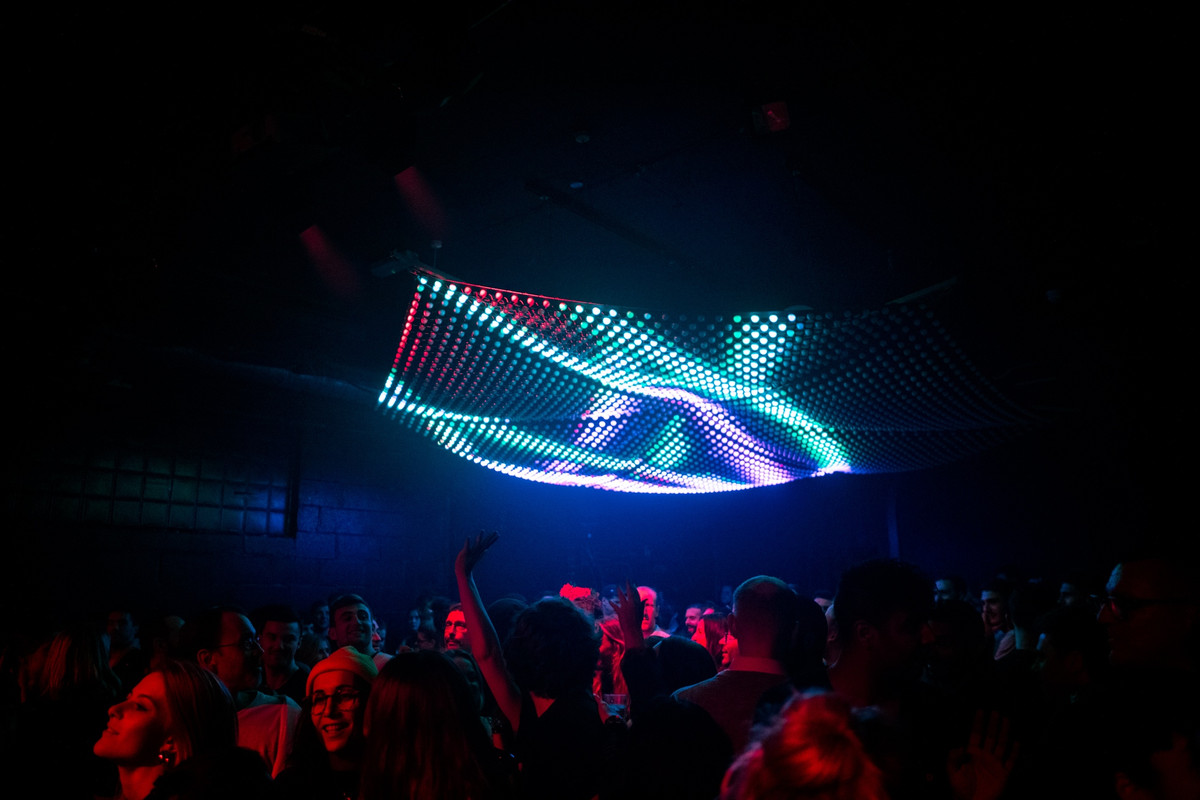 Image credit: Colours Hoxton (Facebook)
Location: 2-4 Hoxton Square, London, N1 6NU
Colours is a relatively new space in London but has wasted no time in becoming a beloved venue. A multi-arts bar and event space, their music programme is always forward-thinking looking for the sounds that are going to endure for years to come and as a result they've had some fine upcoming acts through the doors.
It's an inclusive space and perhaps has one of the coolest ceiling displays in the city. There will always be something that resonates with you at Colours, you just need to go and find it.
Find tickets for events at Colours Hoxton here.
-
---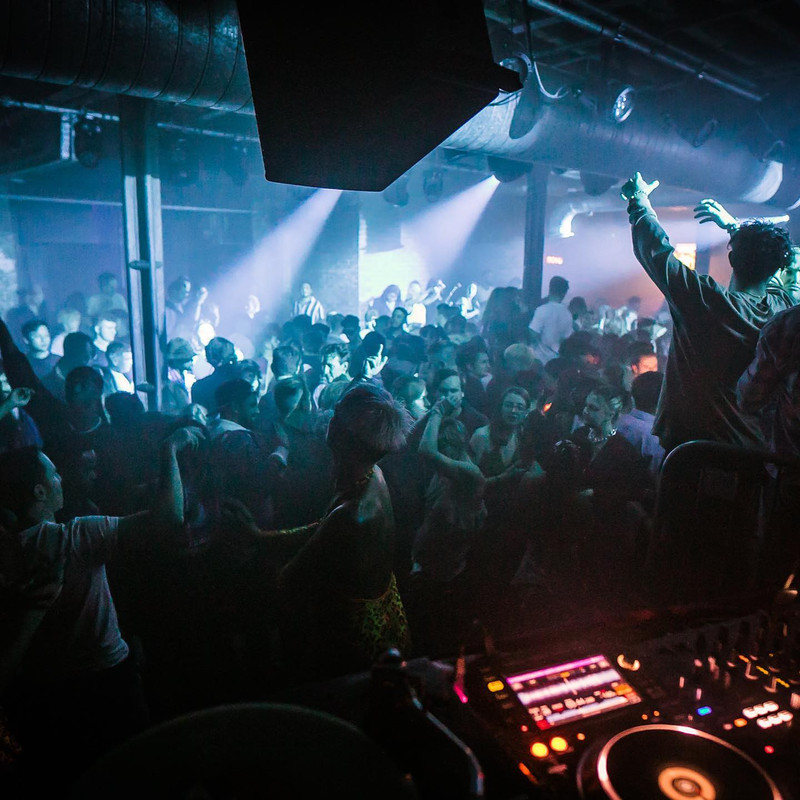 Image credit: XOYO London (Facebook)
Location: 32-37 Cowper Street, London, EC2A 4AP
XOYO is the place to go if you're an electronic music fan, as they're often showcasing the best new talents from all things electronic. The Shoreditch venue has become known for its amazing club nights and booking only the most talented artists to grace their stage. With two different club floors, you'll find that the sounds coming from each can sometimes be worlds apart.
An 800 capacity space, XOYO brings in party seekers and all-night ravers every week.
Find tickets for events at XOYO here.
-
---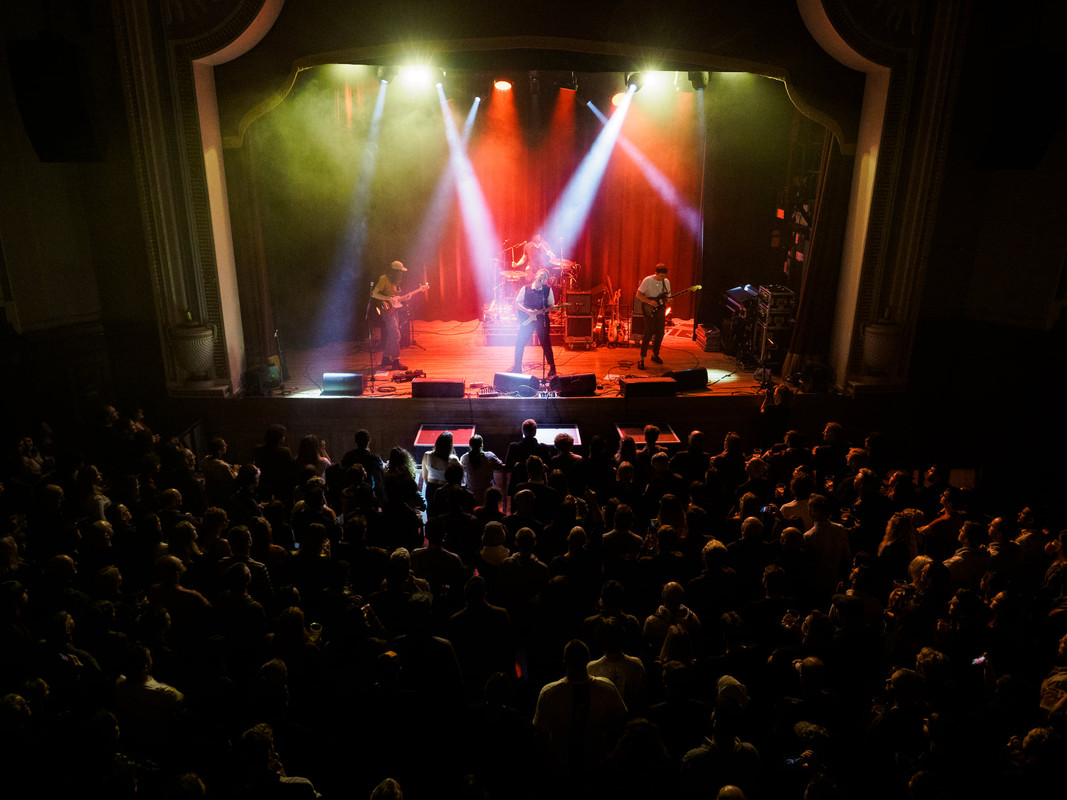 Image credit: Islington Assembly Hall (Facebook)
Location: Upper Street, London, N1 2UD
Islington Assembly Hall is a Grade II listed building that puts on some incredibly exciting gigs. In the grand setting of the building, you'll find all kinds of artists playing from indie rock heroes to pop provocateurs that excel in live performances. They book artists from all kinds of genres who are some of the best live performers around.
If you haven't been back to a gig yet then Islington Assembly is the perfect place to break that, it always makes for a wonderful experience.
Find tickets for events at Islington Assembly Hall here.
-
---
Location: 6 O'Meara Street, London, SE1 1TE
Omeara has the perfect bar for your pre-gig drink. With a wide range of cocktails to try, it is the best possible space for a warm-up. The venue space itself plays hosts to artists from all walks of life and the sounds here never stay the same. Whether it's a phenomenal songwriter or a stunning jazz artist.
Omeara is a place where stories begin and features a programme that is clearly dedicated to quality. It always makes for a great night out.
Find tickets for events at Omeara here.
-
---
Location: 22 Blenheim Gardens, London, SW2 5BZ
The Windmill has an iconic status for guitar music in the UK, helping to launch a whole range of artists in the current wave of post-punk bands hitting the country. The Windmill is credited as helping a lot of them and word is that the pints there aren't too bad either. So if you want to see some amazing bands this should be where you go.
The Windmill is one of the best independent music venues in the country.
Find tickets for events at The Windmill here.
-
---
If you're looking for more events in London check out our What's On guide. For more club nights up and down the country head over to the Clubs page.
Header image credit: Fabriclondon (Facebook)
---
---