Undoubtedly, many of you reading this will have ventured to England's bustling capital in the past, in search of culture and entertainment, or even just a wild night out. And with good reason.
London is widely regarded as the cultural capital of Europe, boasting a diverse range of attractions and amusements - from popular tourist hotspots, such as the Tower Bridge and Big Ben, to the many award-winning exhibits and museums, the likes of the Natural History Museum and the V&A. Not forgetting the thousands of famed bars, restaurants, theatres, hotels and music venues found scattered across the vibrant metropolis - there's so many things to do and so many places to see. Almost too many.
It's little wonder then why so many of us flock to London in huge numbers each year. But have you ever considered avoiding the same-old places of interest, crammed with sightseeing day-trippers, cameras and maps in hand, in favour of a more peculiar, niche and/or specific experience? Don't get us wrong, we love museums... but sometimes you just need a bit more excitement!
Well, consider no more friends, for we have considered for you.
Below, you'll find a bunch of the best alternative attractions, theatre shows, art instalments and so on, that the big smoke has to offer in 2021.
If you're down to experience a different London this year, why not think about attending one of the following events and attractions...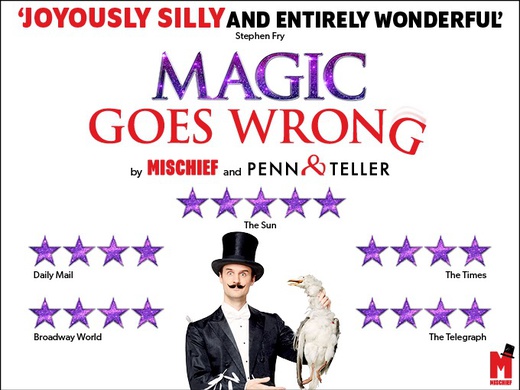 Running from: October 2021 - February 2022
Where: Vaudeville Theatre, 404 Strand, London WC2R 0NH
Duration: 2 hours 30 mins including a 20 minute interval
Legendary Las Vegas magicians, Penn & Teller have teamed up with the Mischief Theatre production company, to present an evening of grand illusion and mystical, magical comedy.
As seen on ITV for Prince Charles' 70th Birthday Celebration, 'Magic Goes Wrong' tells the hilarious story of a gang of jinxed magicians, presenting an evening of spell-binging magic to raise funds for those who have been injured during previous performances. Though nothing seems to go to plan.
Watch on as a series of accidents take place throughout the show, sending the event and the fundraising target spiralling out of control.
A critically acclaimed live experience, comprised of a mixture of comedy, theatre and magic, that needs to be seen to be believed.
Find tickets for Magic Goes Wrong here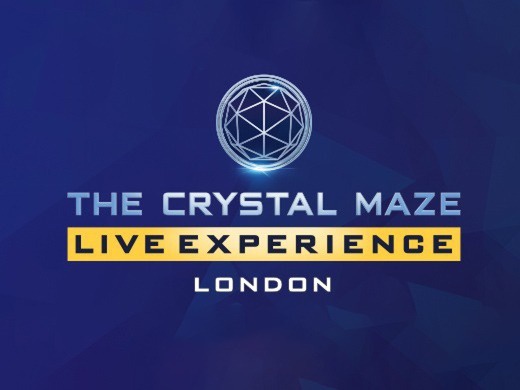 Where: The Crystal Maze LIVE Experience West End, 22-23 Shaftesbury Avenue, London, W1D 7EJ
Did you ever find yourself watching the Crystal Maze back in the '90's, shouting at the TV set? Complaining about the helpless individual, usually failing to solve some bizarre puzzle, whilst bragging about how you could do it so much better? Yea us neither...
lf that was you, why not put your money where your mouth is. Grab the squad, don your bomber jackets and jumpsuits, and get ready to experience the immersive, Crystal Maze Live Experience in London this year.
That's right, you and your chosen team can take on the iconic maze. Travel across the four adventure zones - Medieval, Industrial, Aztec and Futuristic, test your skills and solve the mysteries, overcome the challenges and collect as many crystals as possible before time runs out. The more challenges you complete, the more crystals you'll receive, meaning more time to catch tokens in the crystal dome.
An absolute must for fans of the original show.
Find tickets for the Crystal Maze Live Experience here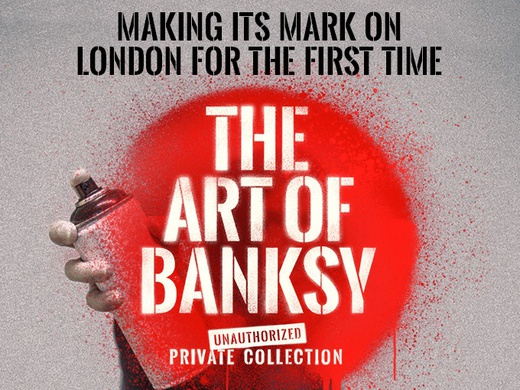 Running from: May 2021 - November 2021
Where: 50 Earlham St, West End, London WC2H 9LJ
Arriving in London for the very first time in 2021, the world's largest privately-owned collection of Banksy art will take up residence of a huge, covid-safe, 12,000-square-foot warehouse space in the heart of Covent Garden (formerly the iconic Belgian eatery - BELGO).
Seen by over 750,000 people worldwide, the exhibition will showcase some of the elusive graffiti masters most influential and provocative pieces, created between 1997 and 2008.
Attendees can expect to see many of Banksy's most renowned creations, as well as some limited-edition works, on show - including the likes of 'Girl with Balloon', 'Flower Thrower' and 'Rude Copper'.
Don't miss your opportunity to catch a rare glimpse of some of Banksy's most thought provoking work.
Find tickets for the The Art of Banksy here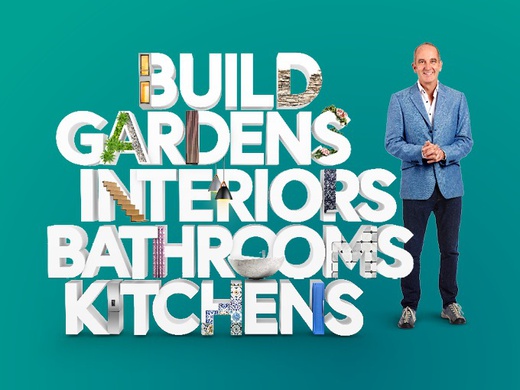 Running from: Saturday 1st May - Sunday 9th May 2021
Where: ExCel London, Royal Victoria Dock, 1 Western Gateway, Royal Docks, London E16 1XL
Coinciding with the recent return of the popular Channel 4 TV series, design guru Kevin McCloud will appear once again at London's ExCel Centre this year, to present the 10th edition of Grand Designs Live.
Offering those in attendance top expert advice, the chance to browse and purchase some of the most innovative home products and eco-solutions, not yet available on the high street, plus the opportunity to attend hundreds of free talks and demonstrations, the event is catered to the needs of those who are looking to build their own homes, renovate old ones or those simply looking to gather inspiration to refresh the look of their current homes.
Over 500 companies across four project zones, including Build, Kitchens and Bathrooms, Interiors and Gardens, will be present at the event, alongside a host of industry figures representing a number of sectors, such as landscaping, architecture, finance and design. Grab a free 30 minute consultation with an expert and get that much needed advice to help get your project off the ground.
An unmissable event for those with Grand Designs planned in 2021.
Find tickets for the Grand Designs Live here
Jeff Wayne's The War of The Worlds: The Immersive Experience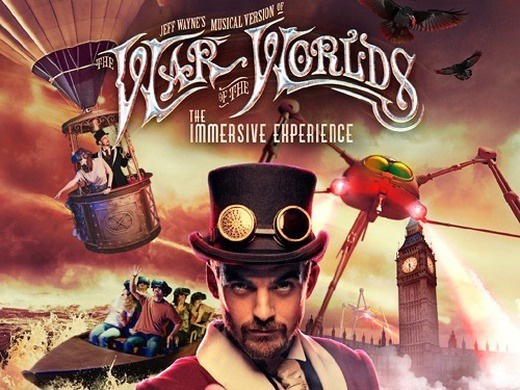 Where: 56 Leadenhall Street, London, EC3A 2BJ
Duration: 2 hours, including a 20 minute intermission
Get ready for a truly, one-of-a-kind, immersive live theatre experience. Brace yourself as your transported back in time, to the year 1898. To a world where martians have landed on earth and proceed to invade the city of London.
Join your guide, journalist George Herbert and experience the martian invasion first hand. Crawl, run, jump and weave your way through 24 unique and extraordinary scenes, comprised of live actors, virtually reality and hypnotic 5D effects, and become a part of the story as it happens.
Fly to Mars, escape the invaders by boat and visit the Royal Observatory, all to the multi award-winning musical soundtrack of Jeff Wayne's - The War of The Worlds.
Voted one of London's favourite immersive nights out, we recommend getting your tickets now to avoid bitter disappointment.
Find tickets for Jeff Wayne's The War of The Worlds: The Immersive Experience here