After the long and hellish year we've all just had to endure, we think it's fair to say that most of us deserve, and quite frankly are in desperate need of, a right good laugh.
We're gagging for some amusing, light-hearted and ludicrous live entertainment. The sort of live entertainment that involves you leaving your home. Remember those days? When we used to leave our homes to do something other than go to work or do a food shop? When we used to dress up in our finest glad rags, head out to the nearest city, to the many comedy venues, theatres and auditoriums for an evening of hysterical, belly aching, tear jerking fun? Well people, there's some good news...
As more and more of us become vaccinated against the dreadful Coronavirus, confidence amongst promoters of live events, especially in the world of theatre production, continues to grow day by day. Don't believe us? Take a look at our list of some of the best comedy theatre shows already booked and confirmed to take place in theatres across London, from spring 2021 right through until early 2022.
It's been said that laughter is the best form of medicine. Why not put it to the test. Cure your Covid blues, and secure a ticket for one, maybe two, or maybe even all five of the upcoming theatre shows below...
Where: The Garrick Theatre in London
When: Wednesday 3rd - Sunday 28th March 2021
Running time: 2 hours including interval
The stars of RuPaul's popular Drag Race reality TV show, Courtney Act and Monét X Change head up the cast of a brand-new West End comedy theatre show - Death Drop.
A 'Dragatha' Christie Murder-Mystery, written by Holly Stars and based on an idea by Christopher D. Clegg, the show is a historic West End first, bringing together a cast of drag performers for a laugh-out-loud murder mystery the likes of which London has never witnessed.
Situated on the fictitious and playfully named 'Tuck Island', the story tells the tale of a gaggle of guests who come together for a soirée like no other, back in 1991. Tensions are flared, as each outrageous guest begins to reveal details of their sordid, depraved and shady past. One by one they sashay away, leaving the few remaining characters to reveal who-dunnit in a nerve-shredding conclusion to the surreal show.
An outrageously funny, brazen and altogether ridiculous romp of a murder mystery, that's set to have you howling from start to finish.
Find tickets for 'Death Drop' here
-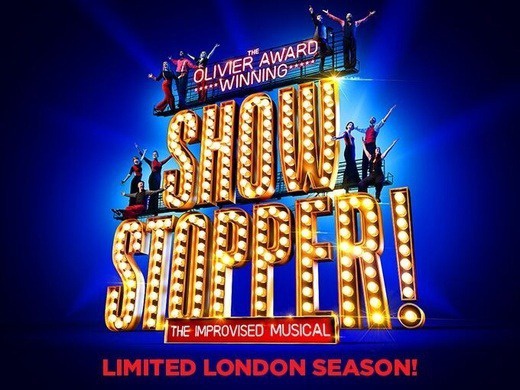 Where: The Garrick Theatre in London
When: Monday 19th April, Monday 10th May and Monday 7th June 2021
Running time: 1 hour and 15 minutes with no interval
An award-winning, improvised and interactive theatre experience, chock full of hilarious characters, astonishing dance routines, epic songs and story lines, and all the pzazz of a Broadway show - Showstopper! The Improvised Musical offers fans of the theatre a unique experience that they'll quite literally, never see again.
Starting back in 2008, the show has since become a hugely popular success, with eleven sold-out years at the world-renowned Edinburgh Fringe Festival, a BBC Radio 4 series and two previous runs on the West End.
The show begins with an introduction to a writer of musicals who asks the audience for their assistance in helping him to create a show. Taking suggestions from the audience, from what the title of the show should be to the musical styles that should be used, the writer hurriedly begins to work on concocting a one-of-a-kind musical premiere.
Weaving a never-seen-before musical in front of the audiences bewildered eyes, the Showstopper team - the cast and the band - get straight to work.
A show that couldn't exist without the audience, don't miss your chance to see this Olivier Award winning production in 2021.
Find tickets for 'Showstopper! The Improvised Musical' here
-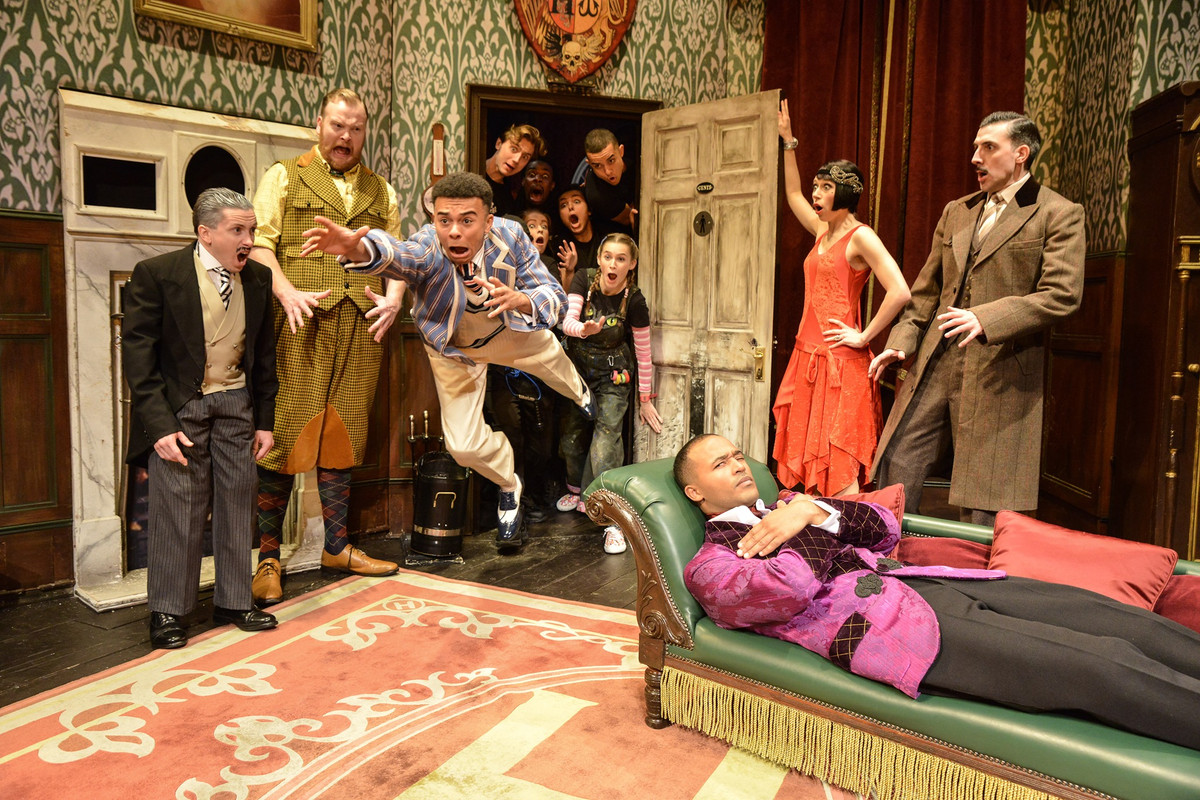 Image credit: The Play That Goes Wrong / Facebook
Where: Duchess Theatre in London
When: March - September 2021
Running time: 2 hours including interval
As the title of this comedy theatre production suggests, everything that can go wrong most certainly does.
Brought to you by the The Cornley Polytechnic Drama Society, this 1920's murder mystery, now in its seventh year in the West End, see's the accident prone cast battling their way through this roaring 2 hour spectacle, desperately endeavouring to reach the final curtain call without completely destroying the show, the set, the stage or the venue.
Directed by Mark Bell, the show initially toured across the UK, performing at 17 venues before securing a home at the Duchess Theatre on the West End. Opening on Broadway in 2017, at the esteemed Lyceum Theatre, renowned film producer, director and screenwriter - JJ Abrams, made his debut as a theatrical producer on the show.
Now the longest running play on Broadway, with 745 regular performances and 27 previews at the time, The Play That Goes Wrong has become a global phenomenon, performing in over 35 countries and winning multiple awards, such as the WhatsOnStage and Olivier Award for Best New Comedy.
With five-star accolades from the New York Times and The Daily Mail, this is a catastrophically hilarious production that is bound to leave you aching with laughter.
Find tickets for 'The Play That Goes Wrong' here
-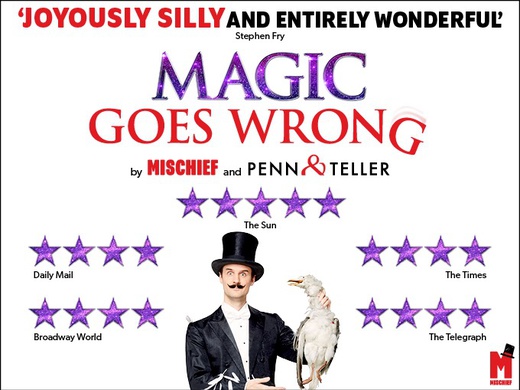 Where: Vaudeville Theatre in London
When: October 2021 - February 2022
Running time: 2 hours 10 minutes
Legendary Vegas Magicians Penn & Teller have collaborated with London's Mischief Theatre team to bring a brand new magic show to the London stage.
From the creators of 'The Play That Goes Wrong' and 'The Comedy About A bank Robbery', comes Magic Goes Wrong, the next 'Goes Wrong' comedy theatre production to hit the West End Stage, following after 'Peter Pan Goes Wrong' and the aforementioned - 'The Play That Goes Wrong'.
The original Mischief Theatre company act out the story of a group of hopeless magicians, trying to raise funds through a charity event. Incidents soon begin to unfold, much like the show, as their fundraising targets spiral wildly out of control.
Written by Penn Jillette, Henry Lewis, Jonathan Sayer, Henry Shields and Teller, directed by Adam Meggido and once again, featuring renowned Star Wars director - JJ Abrams as one of the show's West End producers - this magical and chaotic evening of mystical grand illusion needs to be seen to believed.
Penn & Teller will not be appearing on stage.
Find tickets for 'Magic Goes Wrong' here
-
Where: Coliseum London in London
When: April 2021 - August 2021
Running time: 2 hours and 15 minutes including interval

An iconic musical which needs little introduction - Hairspray The Musical returns to London's West End this April for a limited run of shows throughout 2021.
Marking more than 10 years since the production was last seen on the West End, Hairspray The Musical will open at the London Coliseum on Thursday 22nd April with an extended run of shows taking place over 19 weeks, concluding with a final show on Saturday 28th August 2021.
Set in Baltimore, in 1962, lead character Tracy Turnblad is the big girl with even bigger hair, looking to dance her way onto national television and into the arms of her crush and idol - Link Larkin. Winning a place on The Corny Collins Show, her dream suddenly becomes reality, achieving stardom and becoming a local celebrity. The story continues, following Tracy as she fights for integration and equality in her community, whilst trying to win the heart of Larkin.
Sing and dance along to some of the show's biggest hit numbers, the likes of 'Good Morning Baltimore', 'Big, Blonde and Beautiful', 'I Can Hear the Bells', 'You Can't Stop the Beat' and many more.
Starring musical theatre sensation Michael Ball, reprising his critically acclaimed role as Edna Turnblad, the agoraphobic mother of Tracy Turnblad, the show, which has received a staggering 11 Olivier Award nominations throughout its history, eventually winning the Olivier Award for Best Musical as well as Best Actor (Michael Ball) and Best Actress (Leanne Jones), looks set to smash all previous records in 2021.
Tickets for the West End revival of Hairspray The Musical are in incredibly high demand. Do not hesitate, get yours now and experience this on stage masterpiece.
Find tickets for 'Hairspray The Musical' here
-
To find tickets for more live theatre shows happening across the UK and in London in 2021, click here.
Header image credit: Matt Crockett / Death Drop