Nottingham is the best city for a night out in England. That's a fact. Notts earned the Purple Flag Accreditation in 2010 and has maintained it since. It's awarded to cities when people feel safe while out and have a diverse selection of events, activities, and venues to enjoy. It's literally an award for being an unreal night out.
But that doesn't mean all of Nottingham's student clubs and bars are as good as the next. If you're looking for the best night out while at uni, here are the city's best!
Nottingham student clubs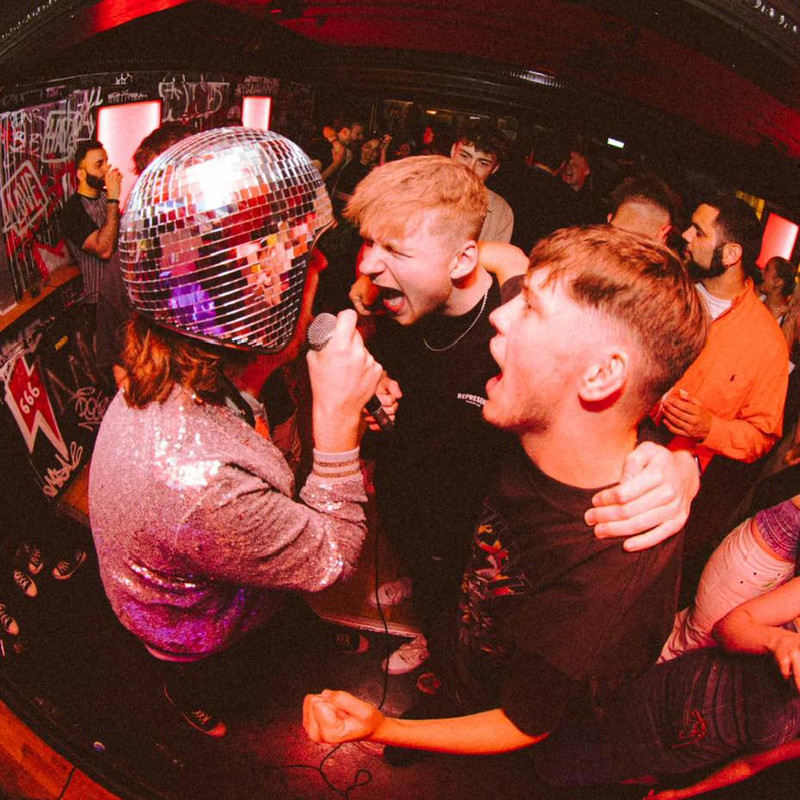 Photo: Rescue Rooms / Facebook.com
Where: Masonic Place, Goldsmith Street, Nottingham NG1 5JT
Starting strong, we're kicking things off with Rescue Rooms.
The venue has cheap drinks and a patio to help you relax into the weekend, live music, and club nights. There's an indie disco on Tuesdays, karaoke on Wednesdays, and big parties on Saturdays. And they have £3 pints and house spirit mixers Monday to Saturday, 4 - 8 pm!
A club, bar, and beer garden in one, Rescue Rooms is the whole package.
---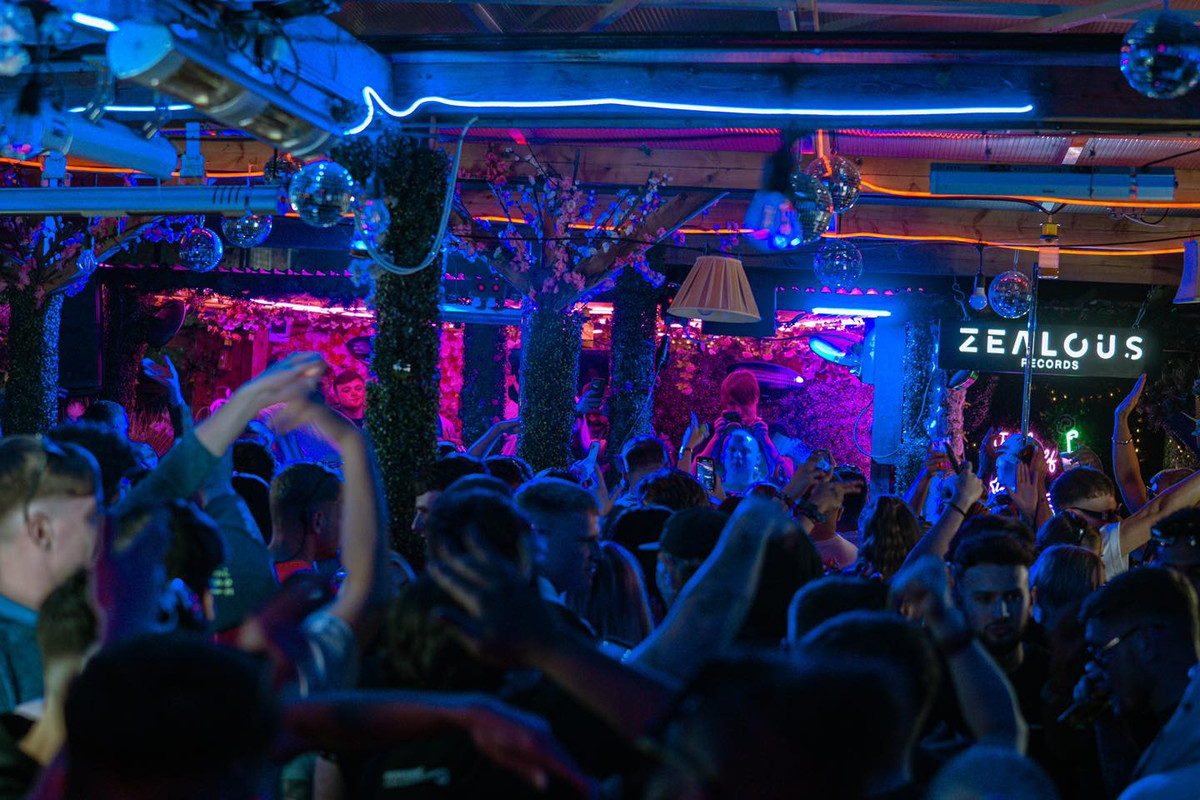 Photo: The Nottingham Secret Garden / Facebook.com
Where: 17, 3/4 Trinity Walk, Nottingham NG1 2AN
This fully covered and heated outdoor space is a cocktail bar in the day and a club in the evening with house including the soulful and disco varieties, DnB, tech house, and minimal.
Surrounded by wooden fences, you're away from the madness of the city centre with lots of greenery and, when the sun comes out, its beer garden area is a real sun-trap. Open every day until 2 am, you can enjoy its summery vibes until late before you remember that essay due in first thing tomorrow morning.
Find events at Nottingham Secret Garden
---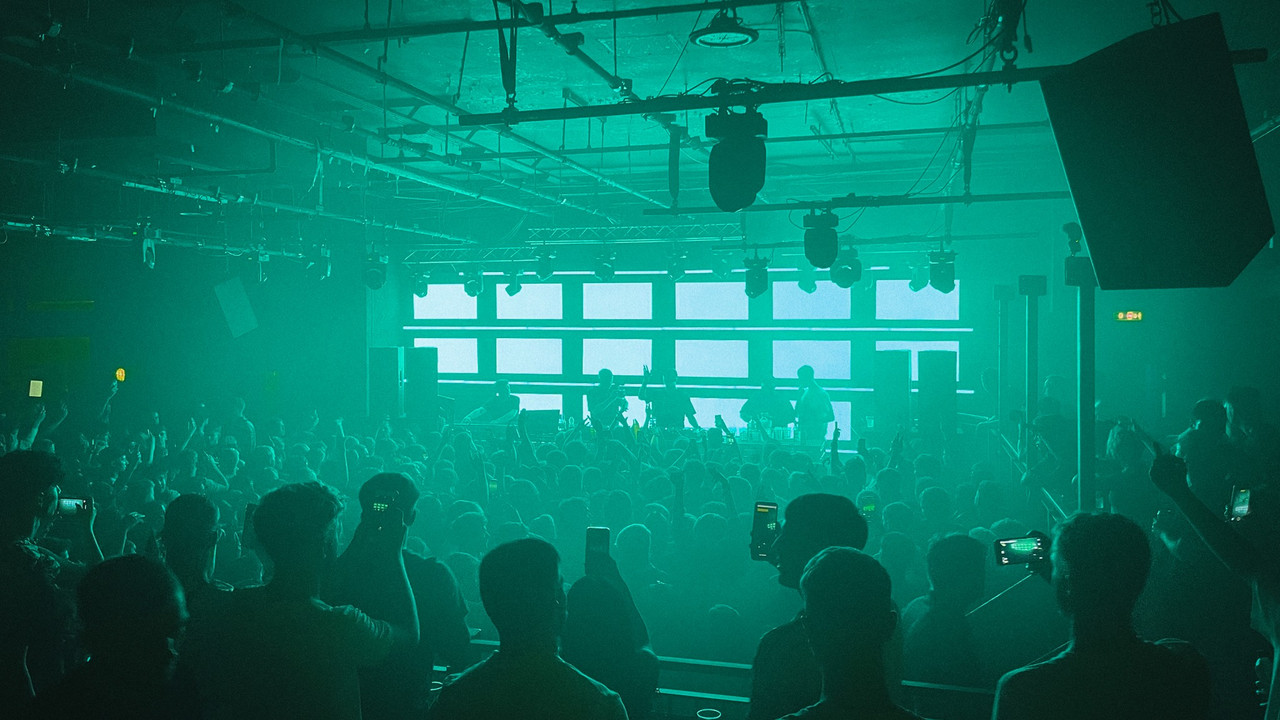 Photo: UNIT 13 / Facebook.com
Where: Burton St, Nottingham NG1 4BT
There are two rooms in Unit 13. The first can hold 800 ravers and features LED screens and a Funktion-One sound system, the second is more intimate, with a capacity of 200 with an LED wall. The venue regularly hosts some of the biggest names in electronic music including Mozey, Shy FX, and Sammy Virji. Because of this, there are always loads of students here.
---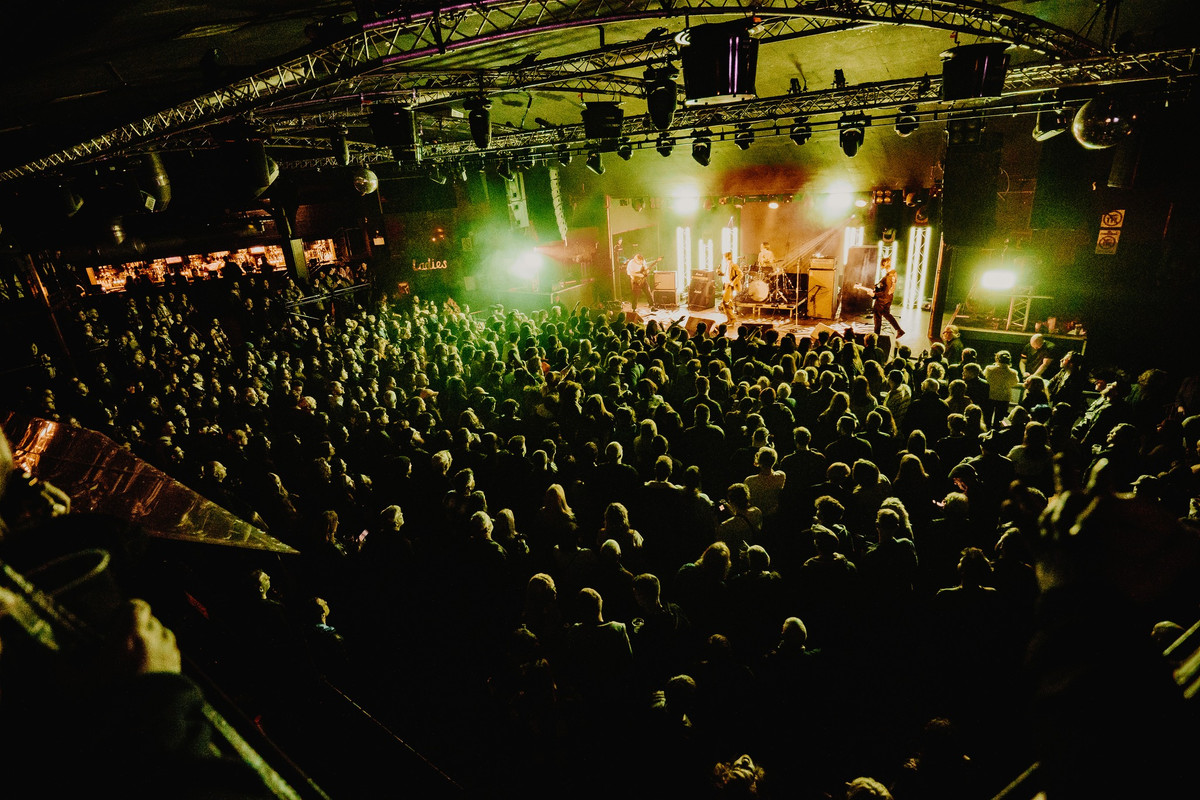 Photo: ROCK CITY / Facebook.com
Where: 8 Talbot St, Nottingham NG1 5GG
While Rock City may seem a bit more focused on live bands, the venue has been putting on club nights too since its opening in 1980. For example, they've welcomed Cirque Du Soul, DnB Allstars, and Crucast, and have Tuned Thursdays with three rooms of music, 2,000 other partiers, and two-for-one drinks all night.
There are also six bars, so you have more time to hit the floor and sing some hip hop, RnB, indie, and chart tunes. And that's why many students believe it's a must-visit.
---
Photo: The Level Nottingham / Facebook.com
Where: The Students' Union Building, Shakespeare St, Nottingham NG1 4GH
Having hosted some of the biggest names in music including Stone Roses, Nirvana, and Radiohead, this state-of-the-art venue hosts club nights and live music events with bands and huge DJs like Paul Van Dyk.
You can check out more intimate performances in The Loft room or bigger shows and club nights in the main venue with a balcony.
The Level holds District every Saturday with drink deals, DnB, techno, hip-hop, R&B, Afrobeats, and dancehall. Don't forget your student card as this club night is strictly student-only.
---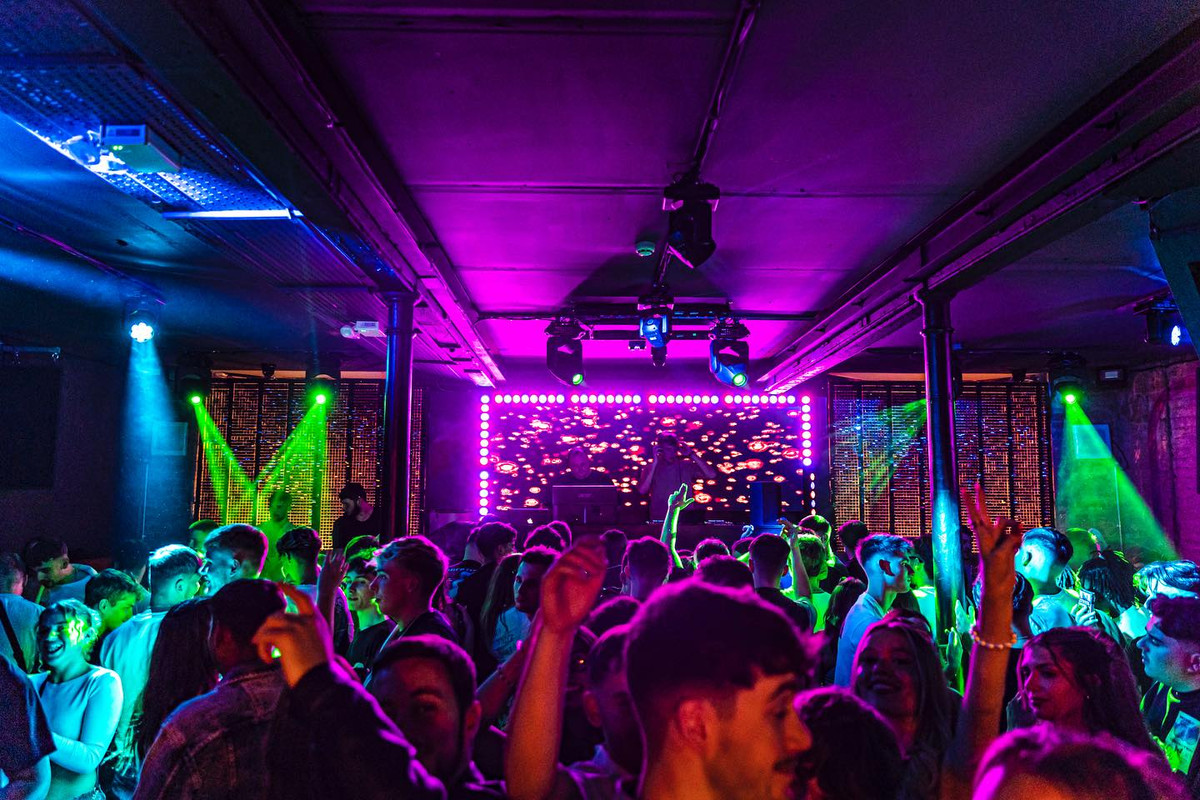 Photo: Tunnel Nightclub Nottingham / Facebook.com
Where: 28 St James's St, Nottingham NG1 6FG
House, techno, tech house, UKG, and DnB are common at Tunnel Club, a popular Nottingham student club spread across two floors. Some events here have free tickets if you're early too, which is obviously more than welcome during a time when money's tight but good times are calling.
---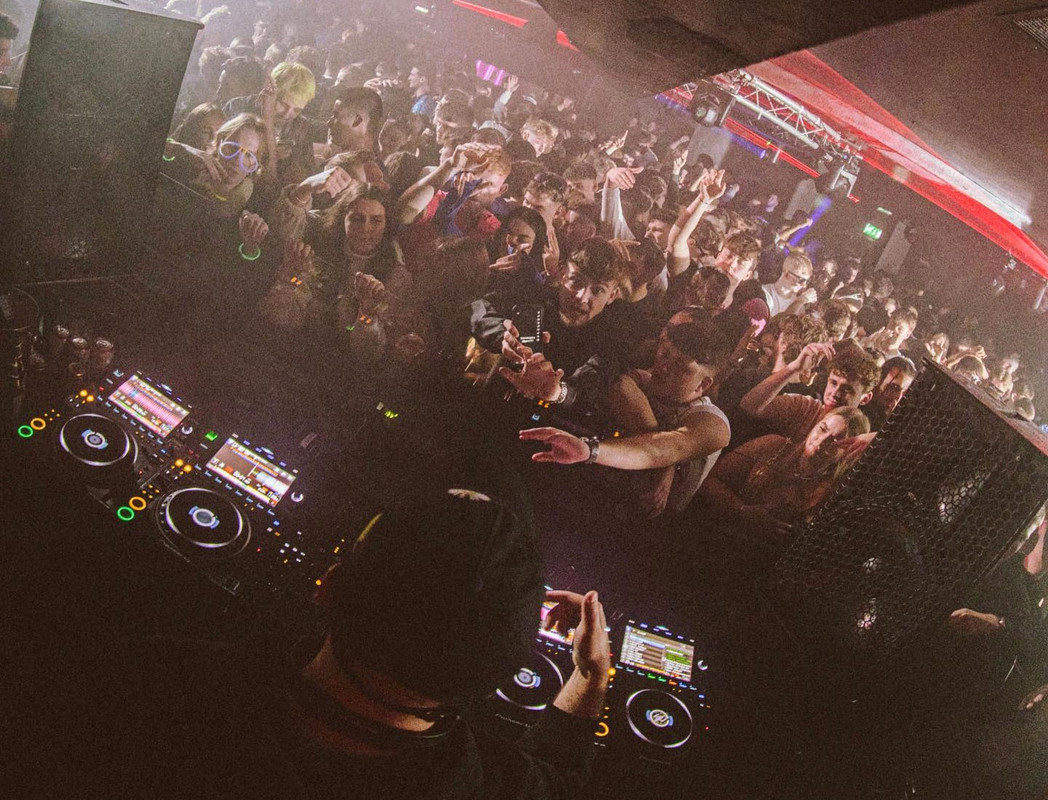 Photo: Stealth / Facebook.com
Where: Masonic Pl, Goldsmith St, Nottingham NG1 5JT
Having just had a refurb last year, Stealth is once again ready to blow minds with the fantastic DJs and artists they book. Made for electronic dance music, Stealth is the go-to Nottingham student club for dancing until your feet hurt.
With its Funktion One sound system, you'll feel each note deep in your bones. And with lasers shooting all over the place, your ascent into clubbing heaven will be instant.
---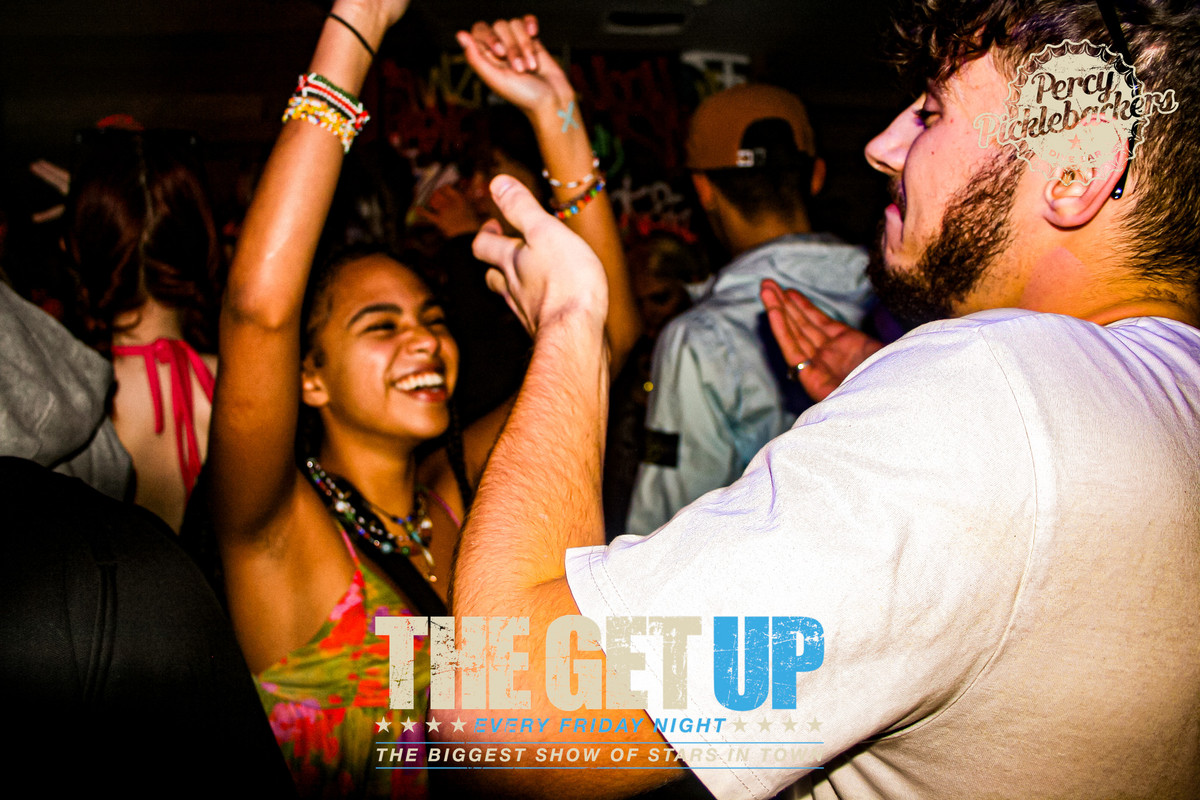 Photo: Billy Bootleggers Nottingham / Facebook.com
Where: 13-15 Weekday Cross, Nottingham NG1 2GB
Formerly known as Percy Picklebackers, Billy's is an "Americanish" dive bar and live music venue with a small capacity and loads of bourbon and cocktails. They have performances from DnB, jungle, house, and disco artists as well as emo and metal club nights.
It's open until 3 am every night, so it's perfect for students who want to go out midweek because they've got shifts on the weekend.
Find events at Billy Bootleggers Bar
---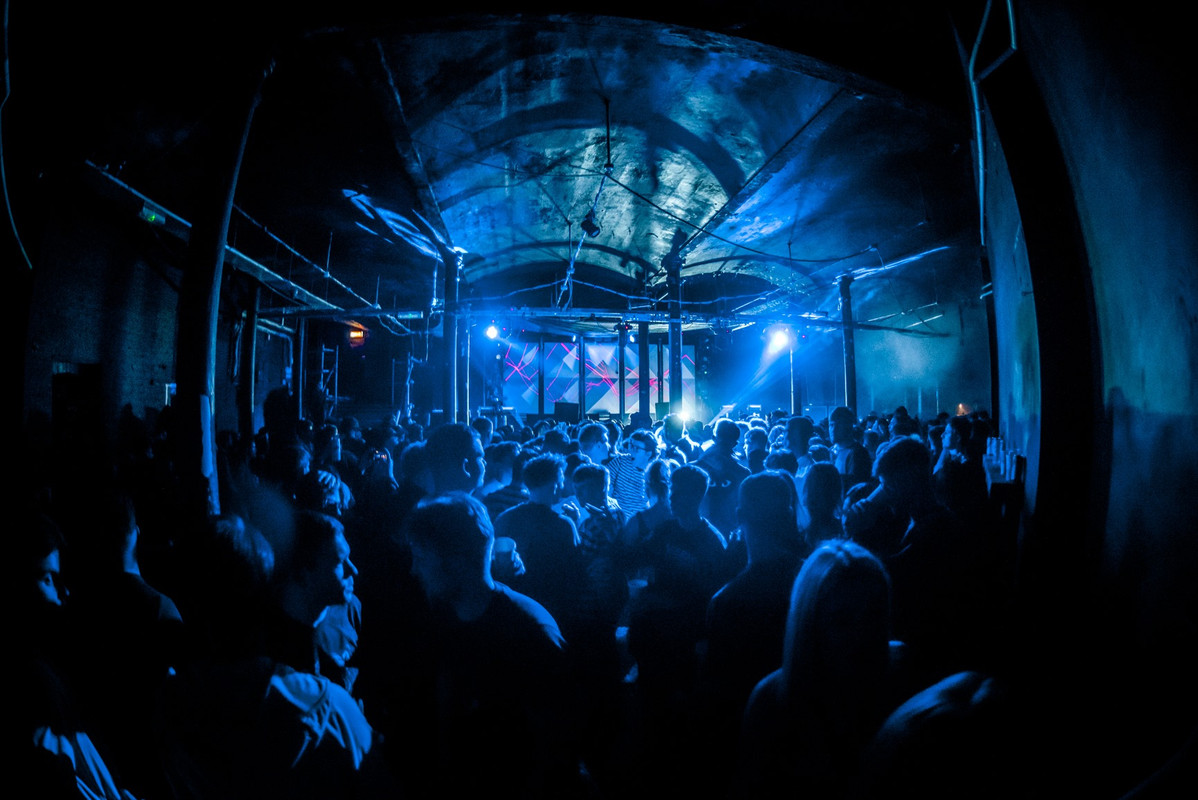 Photo: The Brickworks / Facebook.com
Where: Newark St, Sneinton, Nottingham NG2 4PP
This intimate, underground warehouse club is known for blasting house, techno, and drum and bass bangers.
Alongside the in-house events they run, The Brickworks has welcomed some stellar names including Mella Dee, Y U QT, Andy C, and Bou, and will certainly continue to do so.
---
Ocean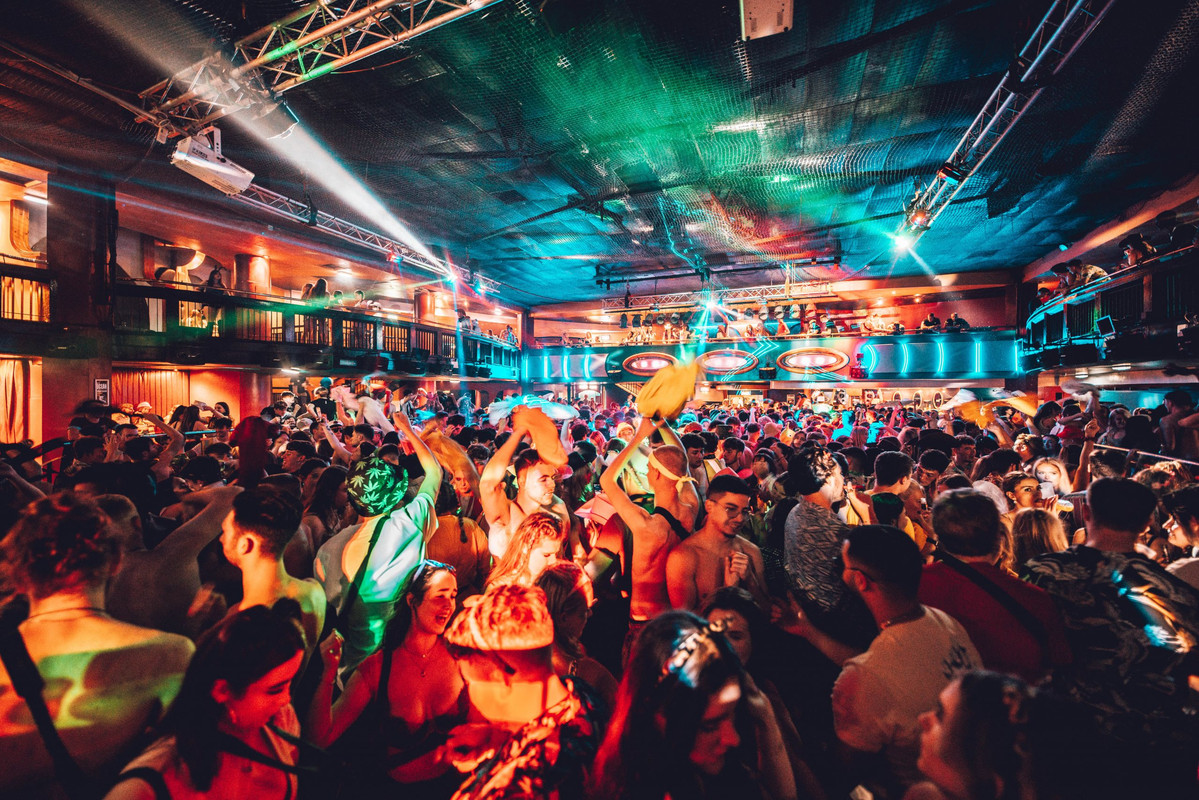 Photo: trentevents.co.uk
Where: Greyfriar Gate, Nottingham NG1 7EF
One of the biggest Nottingham student clubs, Ocean is actually the only club in the city exclusively for students. Often referred to as The Big O, it's known for being wild, busy, and playing lots of throwback tunes.
To secure tickets for club nights at Ocean, you have to go through the Nottingham Trent Students Union. If you're a Nottingham Trent student, chances are you'll end up here a fair few times.
---
Nottingham student bars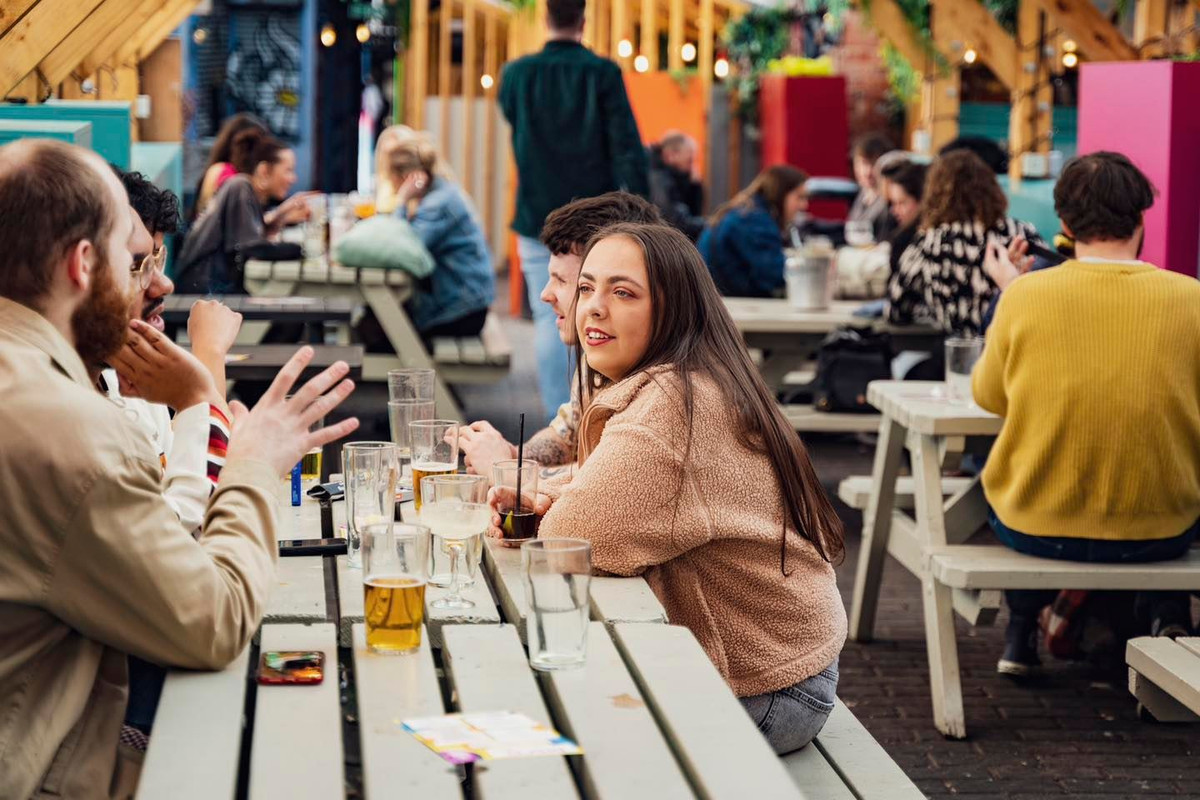 Photo: The Bodega / Facebook.com
Where: 23 Pelham Street, Nottingham NG1 2ED
Bodega has some cracking club nights, such as Indie Wednesdays, The Pop Confessional, and Shameless, a night for noughties belters. But if you've had enough of screaming over music, Bodega also has two of Nottingham's best beer gardens for chatting.
Happy hour is every day from 4 - 7 pm, and DJs spin fresh tunes every night. In summer, the bar hosts acoustic sessions, barbecues, and arts events. Nights out don't have to be insanely loud and mad, and Bodega is solid proof of that.
---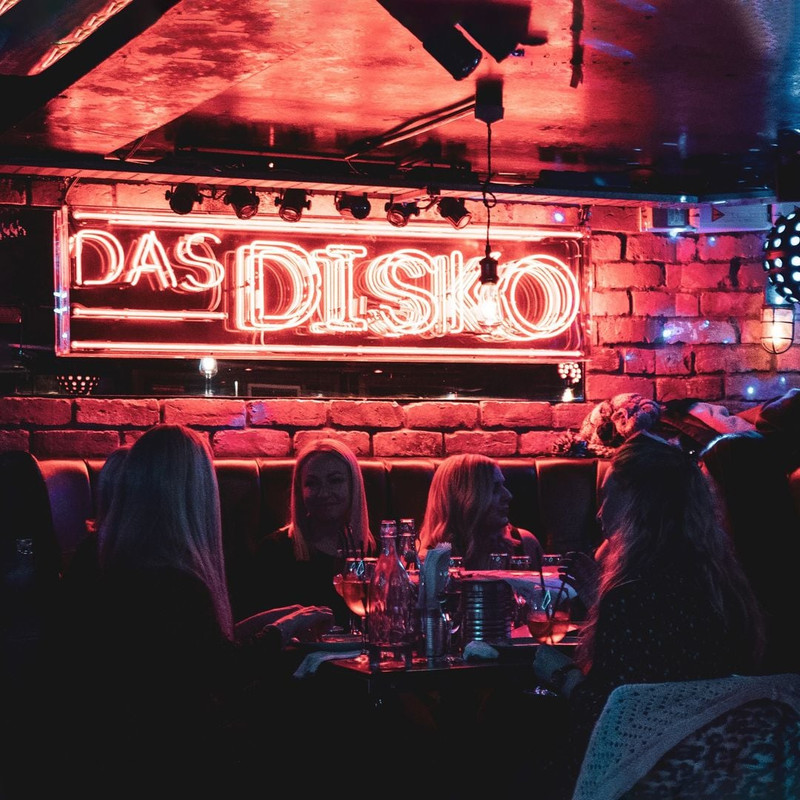 Photo: Das Kino / Facebook.com
Where: Das Kino, 22 Fletcher Gate, Nottingham NG1 2FZ
Das Kino is another of the most popular Nottingham student bars. Part of why it's so popular is the super student-friendly prices.
See how many wings you can munch on Sundays - it's all you can eat for just £9.95. The bar also offers pizza and ping pong with DJs playing every weekend and live music, too. Das Kino, in a gorgeous Grade II listed building, also hosts brunches and other events.
---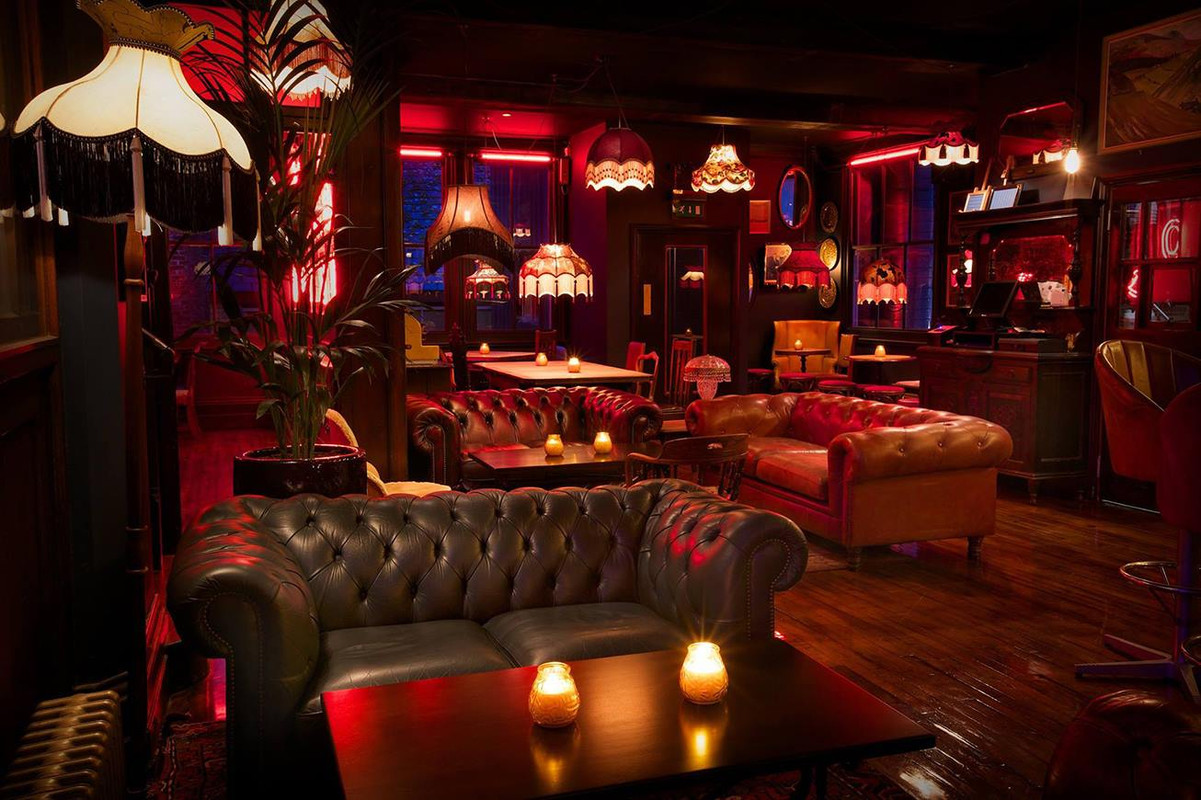 Photo: The Hockley Arts Club / Facebook.com
Where: 20a Carlton St, Nottingham NG1 1NN
If you've been looking for somewhere to blow that student loan, get down to Hockley Arts Club. Instagrammable with beautiful cocktails, the decor is crazy pretty, from the bannisters to the chairs, the walls to the lighting and literally everything else - it's gorgeous! Grab a cocktail and sit somewhere on the ground floor or head upstairs to the sofas. Or you could go all the way up to the garden to enjoy your drink in what was named one of the top 40 cocktail bars in the UK.
---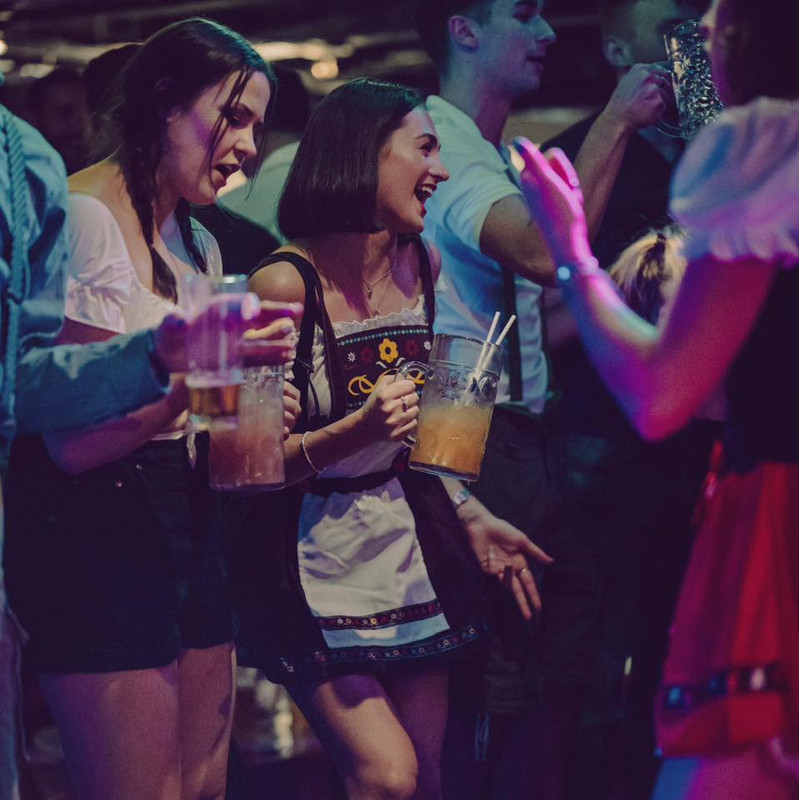 Photo: Nottingham Bierkeller / Facebook.com
Where: 15-17 Friar Ln, Nottingham NG1 6DA
This Bavarian-themed bar serves up steins and actively encourages you to dance on the tables.
There are a few different areas in the complex including the Lodge, an area for calmly sipping drinks, Shooters for bar games, Biergarten for enjoying your bev in the sun (if it ever comes back out), and obviously the main area for table dancing before heading out to a club.
Shooters also has a huge projector screen and TVs for those big games, showing up to three live events at a time.
---
There are some killer Nottingham student bars and clubs to blow your student loan in. No matter what vibe you're after Notts will provide.
And Skiddle will be with you every step of the way to help you make the most of your uni experience with our nightlife guide and cheap things to do in the city alongside the best events.
Start your first year with a bang at a massive bang. Click or tap here to find the biggest, wildest freshers parties.
---
---
Check out our What's On Guide to discover even more rowdy raves and sweaty gigs taking place over the coming weeks and months. For festivals, lifestyle events and more, head on over to our Things To Do page or be inspired by the event selections on our Inspire Me page.


Header: The Level / Facebook.com