Nottingham is the best city for a night out in England. That's a fact. Notts earned the Purple Flag Accreditation in 2010 and has maintained it since. The accreditation is awarded to cities when people feel safe and have a diverse selection of events, activities, and venues to enjoy on a night out. It's literally an award for being an unreal night out.
But that doesn't mean all of Nottingham's student clubs and bars are as good as the next. If you're looking for the best night out when you head over for uni, here are the city's best!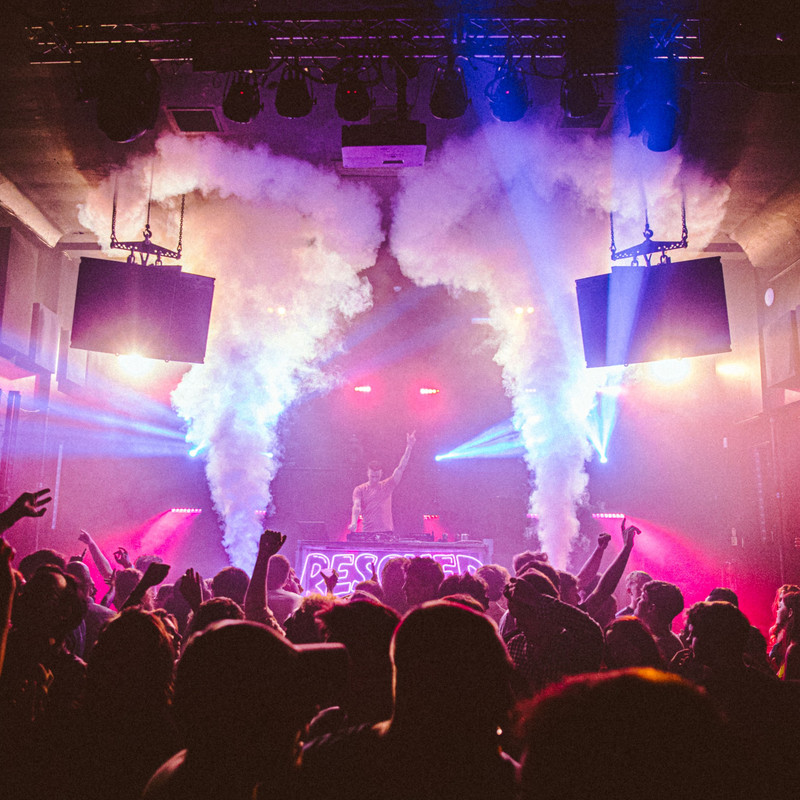 Photo: Rescue Rooms on Facebook
Where: Masonic Place, Goldsmith Street, Nottingham NG1 5JT
Starting the list strong, we're kicking things off with Rescue Rooms. A proper lovely hangout spot perfect for any vibe, Rescue Rooms puts on lots of live music with past acts, including big names such as The Killers, Dave, Wolf Alice and more. They also have cheap drinks and a patio to help you relax into the weekend. There's an indie disco on Tuesdays, karaoke on Wednesdays, and big parties on Saturdays. And they have £2 pints Monday to Saturday 4 - 7 pm!
A club, bar, and beer garden in one, Rescue Rooms is the whole package.
Find tickets for events at Rescue Rooms - here
---
Das Kino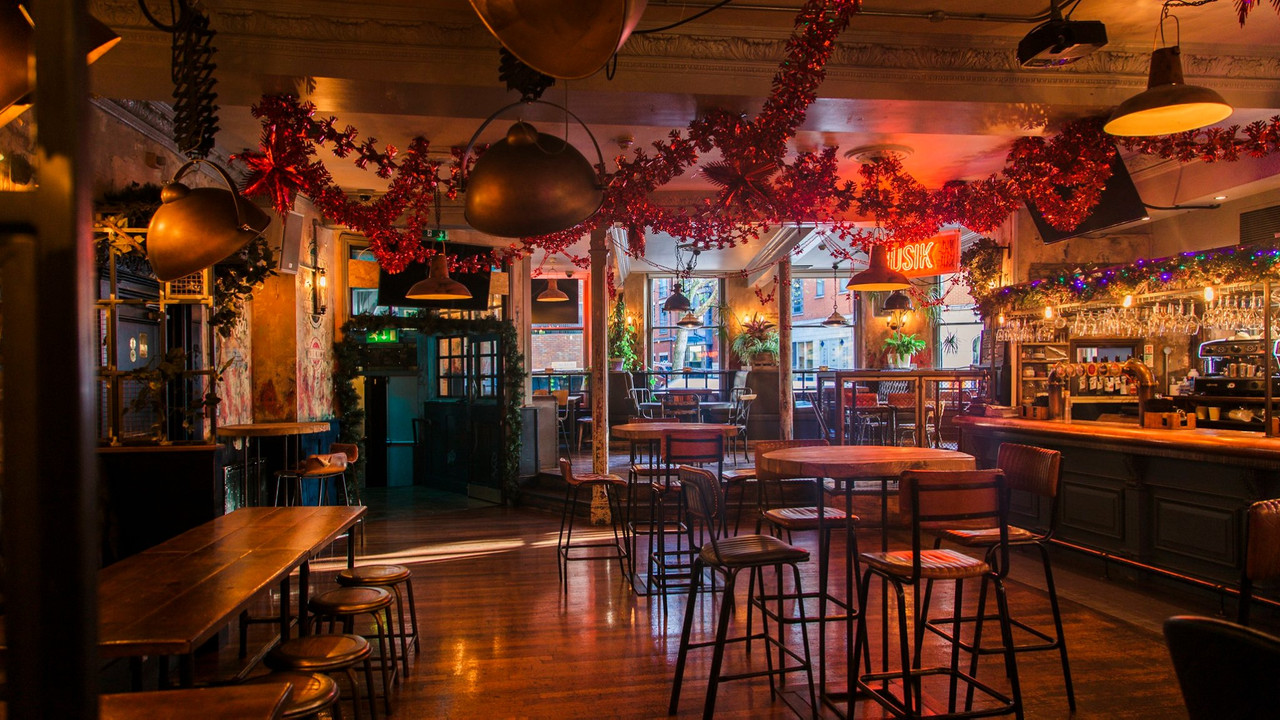 Photo: Das Kino on Facebook
Where: Das Kino, 22 Fletcher Gate, Nottingham NG1 2FZ
Das Kino is another of the most popular Nottingham student bars in the city's heart. Part of why it's so popular is the super student-friendly prices. See how many wings you can munch on Sundays - it's all you can eat for just £9.95. The bar also offers pizza and ping pong with DJs playing every weekend and live music, too. Das Kino also has an after-work club every Friday, offering two for one cocktails, premium gin for £5, and pints for £3.45.
---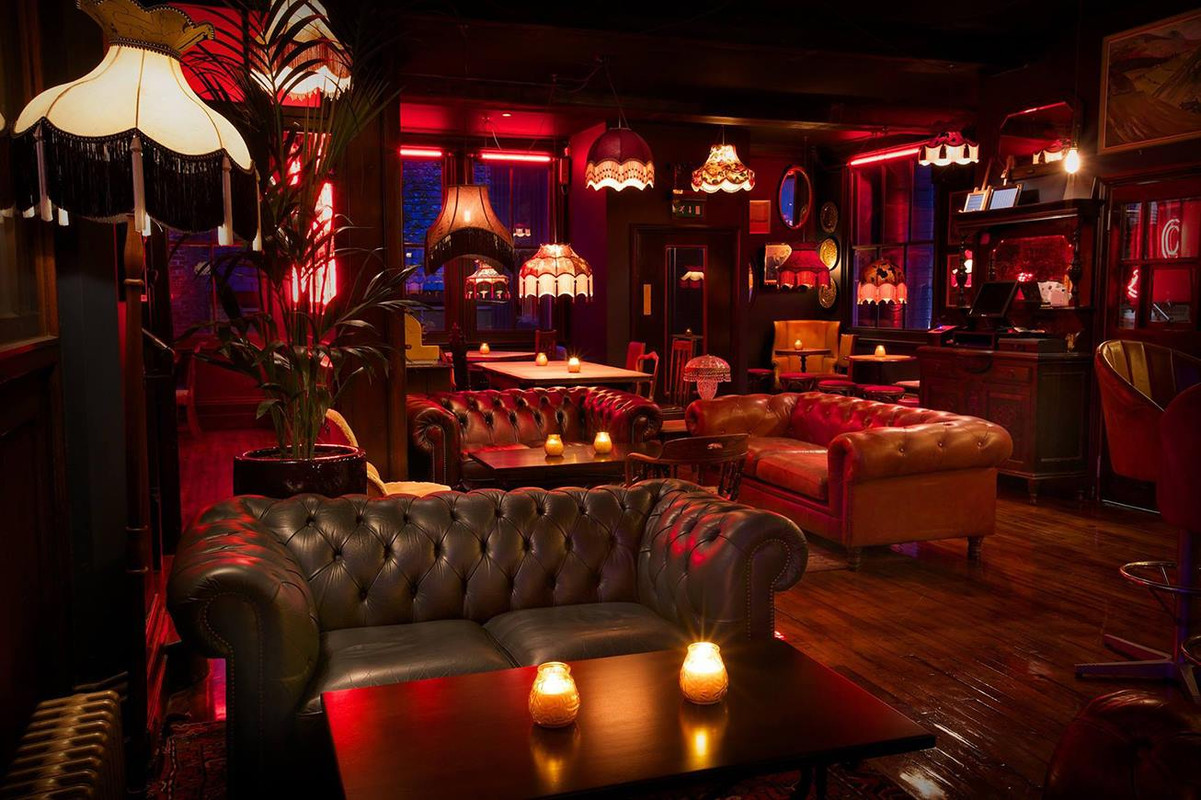 Photo: The Hockley Arts Club on Facebook
Where: 20A Carlton Street, Nottingham NG1 1NN
If you've been meaning to post on Instagram and want some beautiful cocktails, get down to Hockley Arts Club. The decor is crazy pretty, from the bannisters to the chairs, the walls to the lighting and literally everything else - it's gorgeous! Grab a cocktail and sit somewhere on the first floor or head up to the sofas on the second floor. Or you could go all the way up to the garden to enjoy your drink in what has been named one of the top 40 cocktail bars in the UK.
Find tickets for events at The Hockley Arts Club - here
---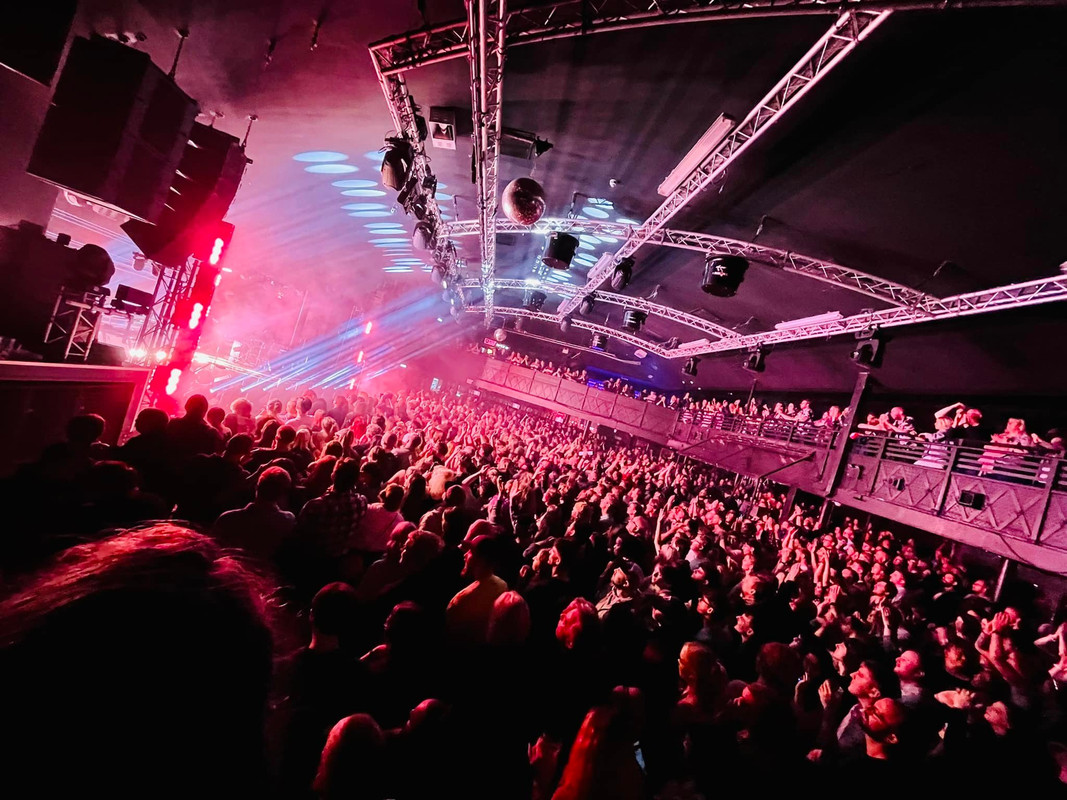 Photo: ROCK CITY on Facebook
Where: 8 Talbot Street, Nottingham NG1 5GG
Rock City is more of a live music venue, but they have club nights every Thursday, Friday, and Saturday. Tuned Thursdays might be the biggest night. If you head down then, you can enjoy three rooms of music among over 2,000 other partiers (many of which will be students), and two for one drinks all night long. There are also six bars, so you have more time to hit the floor and sing some hip hop, RnB, indie, and chart tunes. And that's why many students believe it's a must-visit.
Find tickets for events at Rock City - here
---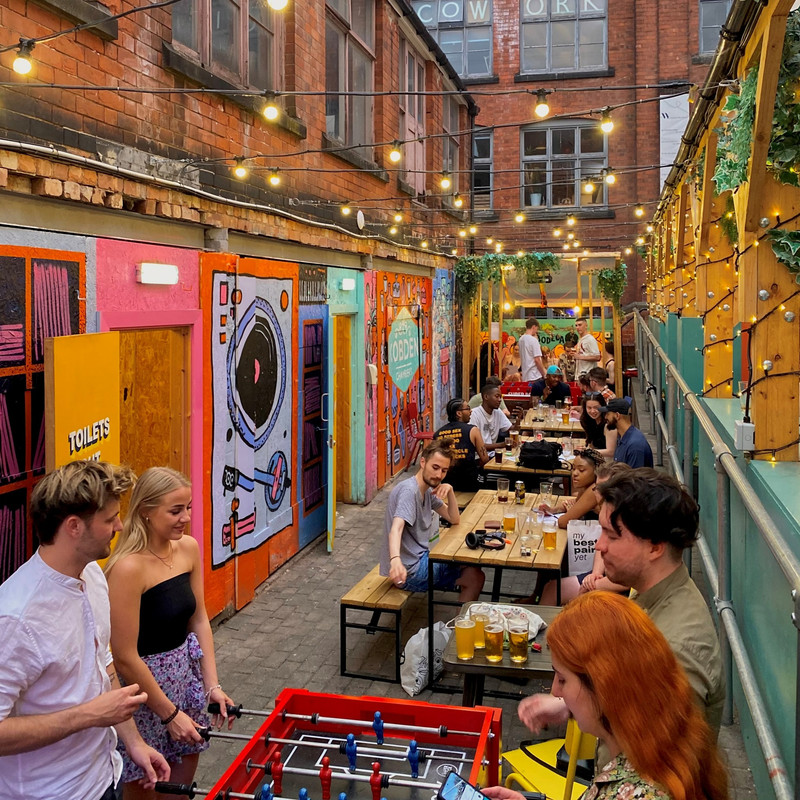 Photo: The Bodega on Facebook
Where: 23 Pelham Street, Nottingham NG1 2ED
Bodega has some cracking club nights, such as Indie Wednesdays, The Pop Confessional, and Shameless, a night for noughties belters. But if you've had enough of screaming over music, Bodega also has two beer gardens for chatting. Happy hour is every day from 4 - 7 pm, and there are DJs spinning fresh tunes every night, too. And in summer, the bar hosts acoustic sessions, barbecues, and arts events. Nights out don't have to be insanely loud and mad, and Bodega is solid proof of that.
Find tickets for events at Bodega - here
---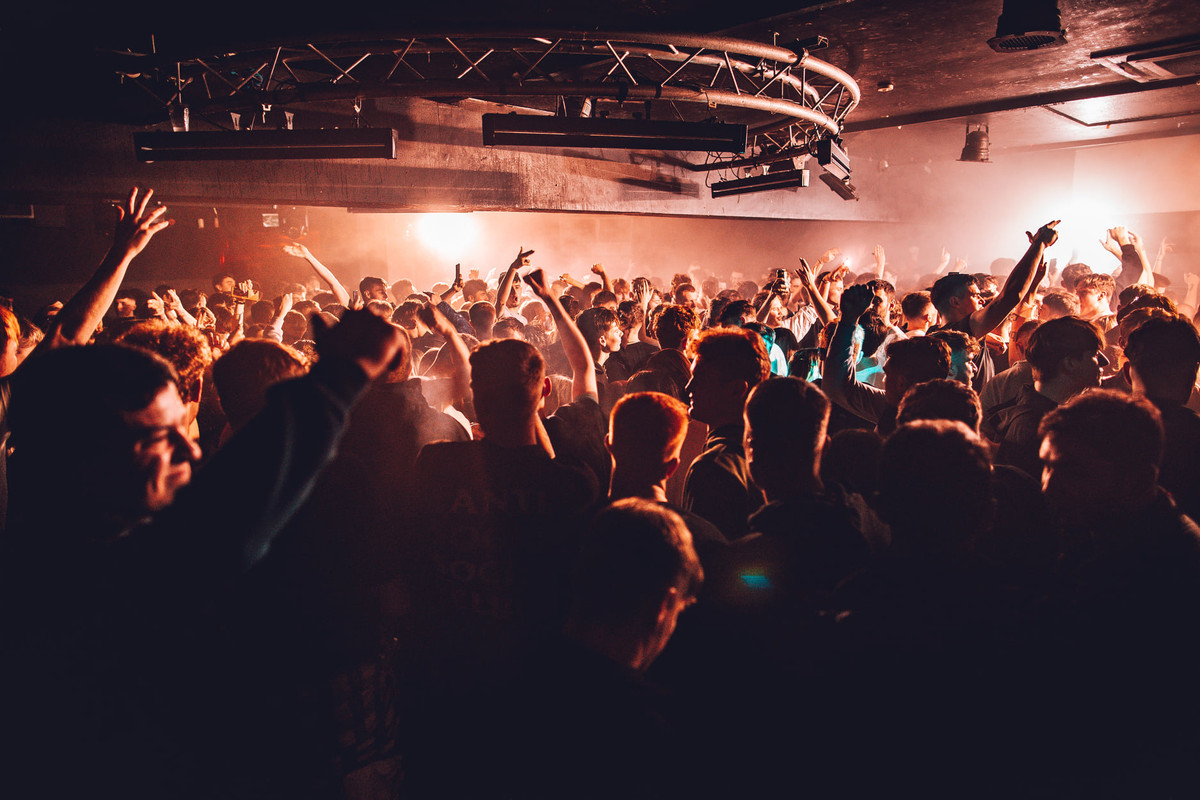 Photo: Stealth on Facebook
Where: 18 Friar Lane, Nottingham NG1 6DQ
Quick note: Stealth is currently undergoing a refurb and will reopen in September to blow your mind with the fantastic DJs and artists they book. Made for electronic dance music, Stealth is the go-to Nottingham student club for dancing until your feet hurt. With their Funktion One sound system, you'll feel each note deep in your bones. And with lasers shooting all over the place, your ascent into clubbing heaven will be instant.
Find tickets for events at Stealth - here
---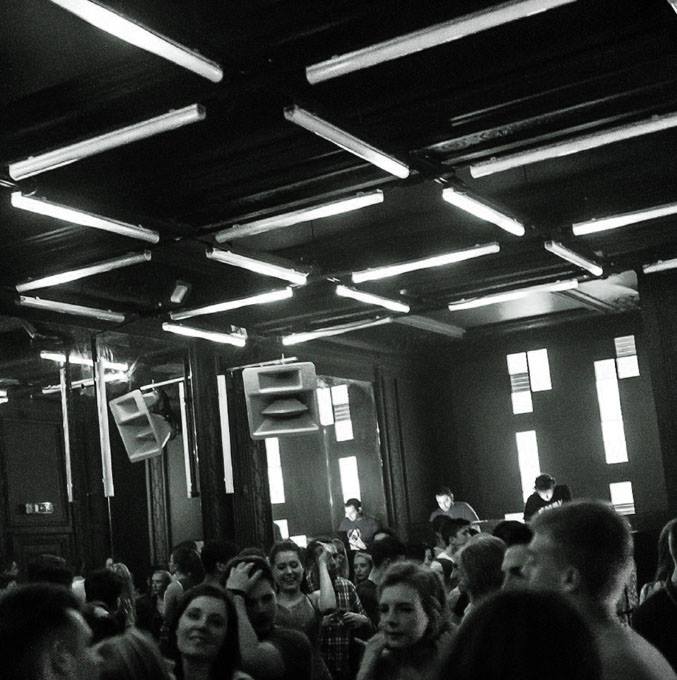 Photo: INK Nottingham on Facebook
Where: The Elite Bldg, 2 Queen St, Nottingham NG1 2BL
It's still uncertain when exactly Nottingham student's favourite club will reopen. But, when it does, it'll be heaving. When the time comes and you step through those doors, you'll find eight bars spread across four club spaces and sound and lighting that'll teleport you to Ibiza. Pushing it one step further to indulge your senses and submerge you in the experience, INK projects immersive visuals on its walls.
---
Ocean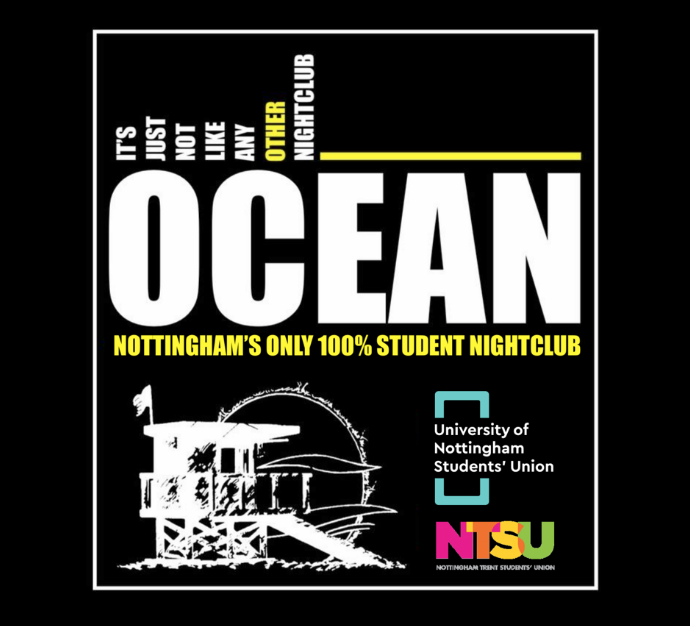 Photo: Ocean
Where: Greyfriar Gate, Nottingham NG1 7EF
One of the biggest Nottingham student clubs, Ocean is actually the only club entirely for students. Often referred to as The Big O, it's known for being wild, busy, and playing lots of throwback tunes. To secure tickets for club nights at Ocean, you have to go through the Nottingham Trent students union. If you're a Nottingham Trent student, chances are you'll end up here a fair few times.
---
There are some killer Nottingham student bars to blow your student loan in. No matter what vibe you're after Notts will provide. And Skiddle will be with you every step of the way to help you make the most of your uni experience.
Begin your uni adventure the right way. Click or tap here to secure tickets to the biggest and wildest Nottingham freshers events.
---
---
Check out our What's On Guide to discover even more rowdy raves and sweaty gigs taking place over the coming weeks and months. For festivals, lifestyle events and more, head on over to our Things To Do page or be inspired by the event selections on our Inspire Me page.


Header: Stealth on Facebook