Two of Germany's biggest sister festivals, Rock AM Ring and Rock IM Park, have removed heavy metal band Pantera from their lineups following backlash from festival fans and German political parties accusing the band of racism.
The two huge festivals, that will take place in Nürburg and Nuremberg simultaneously on 2nd - 4th June 2023, have removed the band from both lineups, stating "we have had many intensive conversations with artists, our partners and you, the festival fans, we have continued to deal with the criticism together and decided to remove the band from the program."
The reasons for the band's removal haven't been made clear, but it seems past allegations of racism could be what sparked criticism.
Back in 2016, frontman Phil Anselmo was filmed carrying out a Sieg Heil (Nazi salute) and shouting "white power" and "Sieg Heil" at the end of his performance with his band Down at Dimebash in 2016.
Initially, Anselmo dismissed his behaviour as a "joke" about the white wine served at the event saying, "Some of y'all need to thicken up your skin." He added, "I f*cking love everyone, I f*cking loathe everyone, and that's that. No apologies from me."
Following the "white wine" joke claim, Machine Heads' Rob Flynn claimed there was no white wine at the event. In a video statment, he said, "I was there and I could tell you there wasn't a chardonnay or a pinot grigio in sight backstage. In fact, the only thing that you were drinking, Phil Anselmo, was Beck's German beer. Maybe that's where the joke came from?"
Later, Anselmo issued an apologetic statement that read:
"Every citizen in this entire world has the unalienable right to live with dignity and respect without hate or oppression. And I mean this, with all of my crushed, yet, guilty heart.
"It's common knowledge that we can choose to either learn from our mistakes or continue on a path of insensitivity and destruction. I am utterly responsible for the mistakes I have made, and can only give you my word to no longer do them in the present, through action, not just mere words."
He further claimed he was "repulsed by my own actions".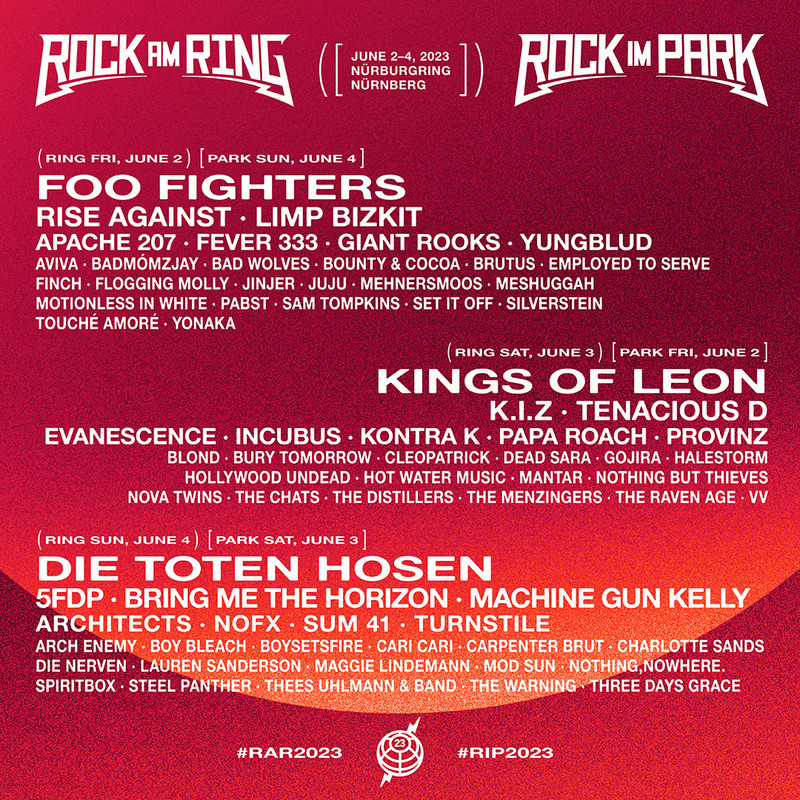 The updated lineup for the festivals following Pantera's removal.
Photo: Rock am Ring / Facebook.com
Among those who called for Pantera's removal from the lineups was the German Green Party. Spokeswoman, Réka Lörincz, said it was "unimaginable" that the band would be allowed to perform on the site where the Nuremberg rallies took place. "The former Nazi party premises" were "being deliberately misused for the staging and reproduction of racist and inhuman ideology", she added.
Regardless of whether or not Anselmo truly is apologetic for his actions, the band has come under scrutiny multiple times over the years. The band have been seen throwing up Nazi salutes on multiple occasions, playing guitars adorned with the Confederate flag, and, according to Robert Flynn of Machine Head, Anselmo used a racial slur in a conversation with him on the same night of the incident at Dimebash.
---
Check out our What's On Guide to discover more rowdy raves and sweaty gigs taking place over the coming weeks and months. For festivals, lifestyle events and more, head on over to our Things To Do page or be inspired by the event selections on our Inspire Me page.


Header image credit: Rock am Ring / Facebook.com