From the 30th of January to the 5th of February this year, independent venues across the UK will unite with artists, record labels, promoters, and media to host special live events to highlight the importance of our favourite local venues.
We've already brought attention to some incredible venues in London and Birmingham. So today, we're shining the spotlight on Liverpool's Invisible Wind Factory. Join us to learn more about this incredible space and its role in the city's music and nightlife scene.
Invisible Wind Factory (IWF) took over a disused wind turbine factory to bring Liverpool incredible live music, club nights, raves, workshops, performing arts events, and, currently, even a roller skating rink.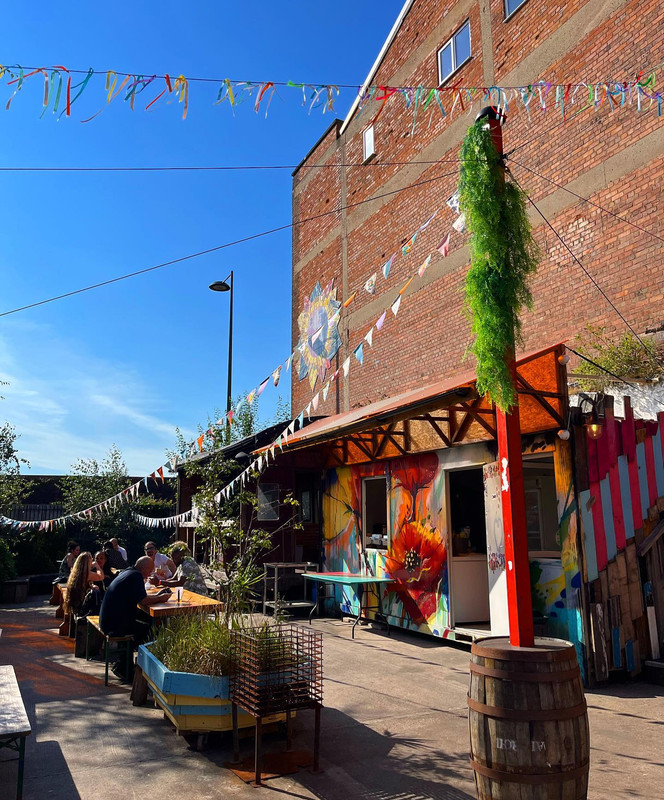 Photo: Invisible Wind Factory / Facebook.com
Opening its doors in 2016, IWF has rapidly become a crucial independent venue in the city's docks area. Boasting an eclectic programme of sounds, including indie, drum and bass, techno, disco, house, bassline, and so much more, the warehouse space offers something any music fan can get down to. And with so much more than music, it's not only vital for the local music scene but for the arts and culture of Liverpool, too.
Owned by the team behind the Kazimier club, which sadly closed shortly before IWF opened, these guys have lots of experience in curating the best events and maintaining an unbeatable, friendly atmosphere.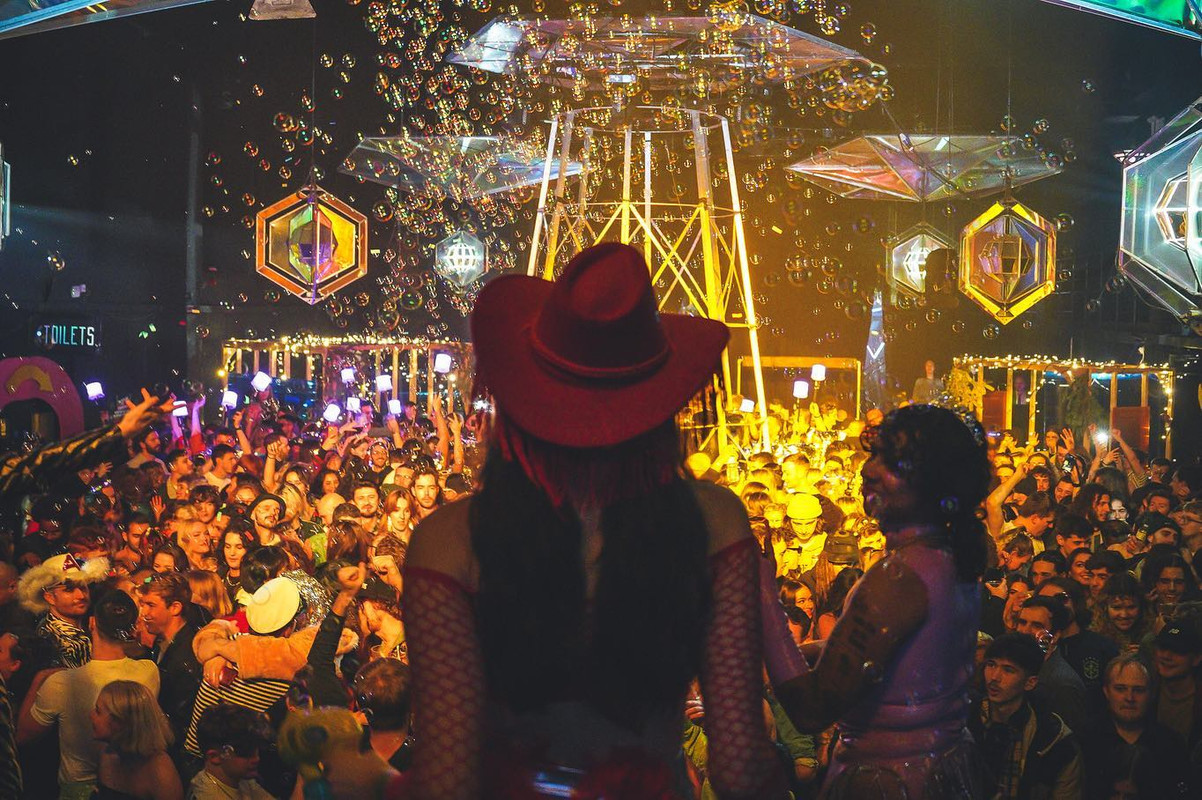 Photo: Invisible Wind Factory / Facebook.com
Credited with fuelling an organic influx of creatives and creative industries, Invisible Wind Factory has been called "the catalyst for [the area's] creative renaissance." So to say the venue is crucial is an understatement.
The venue's ground floor consists of an events space and an area for workshops, while the first floor holds artist studios. Finally, the basement, known as Substation, is another home for events. Packing in up to 1,200 people, it can get a bit sweaty, so there's a garden space for you to cool off in mid-rave.
To give you a taste of what they offer, this year will see events including 909v presents DJ Rush, Max Cooper live 3D/AV, ABBA Disco Wonderland, The Comet Is Coming, Amorphic Jazz Club: Run Logan Run, and The Bass Face DNB Rave (with free tickets available), and WAH presents Hedex.
Tickets for 909v presents DJ Rush | Saturday 4th February 2023
Ticket waiting list for 909V presents DJ Rush
Tickets you want not available? We know it's frustrating, but don't worry we've got your back. Join the waiting list below and we'll reserve you tickets if they become available.
---
Providing a much-needed space to leave the world behind and step into an inclusive, inviting, art and music-focused environment, while creating lasting memories with our friends, Invisible Wind Factory is a fantastic venue that deserves all the support it gets and then some.
---
---
Check out our What's On Guide to discover even more rowdy raves and sweaty gigs taking place over the coming weeks and months. For festivals, lifestyle events and more, head on over to our Things To Do page or be inspired by the event selections on our Inspire Me page.


Header: Invisible Wind Factory / Facebook.com