Two whole decades helping you get into the events you love... It's still not quite sunk in. And after one of the toughest and most devastating years, the entire entertainment industry has ever had to endure, we're over the moon to be able to say - 'we are still here' - happily continuing to serve you and your every event ticketing need.
To celebrate this rather significant anniversary, we wanted to share with you the story of how Skiddle first came to be, as well as highlighting some of our many achievements and the good things we've been able to do for others on our journey thus far. We're not usually one for blowing our own horn but given today is a pretty special occasion, we thought we'd make an exception.
The story of Skiddle begins back in 2001...
Skiddle founders Ben Sebborn and Rich Dyer met whilst studying at university, and envisioned a platform based on the idea that fans of music 'deserved a fairer and smarter way to discover events they love'. Fast forward a few years and, as a result of their meeting, the Skiddle event guide was born.
The guide was a huge hit amongst music lovers and gig-goers alike. So much so that in 2003, Ben and Rich decided to expand their services even further, offering gig promoters and rave planners across the UK a place to list their own events. A little known fact, but Skiddle was actually the first platform to offer such a service online.
Check out our brand-new '20 years of Skiddle' video, below...
Unquestionably Skiddle's most defining moment came about in 2006 when the decision was taken to begin selling tickets online for those previously mentioned listed events. Another huge first here in the UK. Some might go as far as to say we're pioneers of the ticketing world.
The years that followed saw Skiddle's customer base and operation grow drastically, and in 2013 the brand surpassed over one million faithful customers.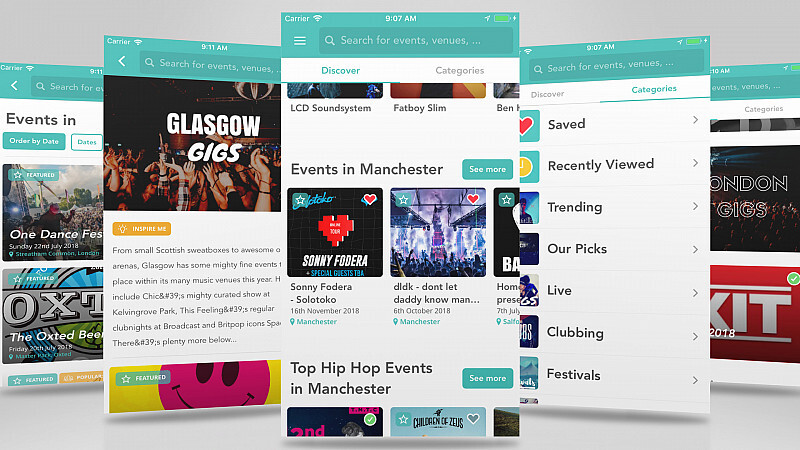 Skiddle's headquarters, a creative hub out of which a large majority of Skiddle's diligent workforce operates, was opened in the North West of England in 2014, quickly followed by the launch of the Skiddle app in 2015, bringing live events from your favourite artists to the smartphone in your pocket.
2016 saw the old Skiddle branding receiving a snazzy new makeover and in 2017, Skiddle helped to raise over £150,000 for Macmillan Cancer Support. A charity that's close to the heart of the business that we continue to contribute to via a number of initiatives today.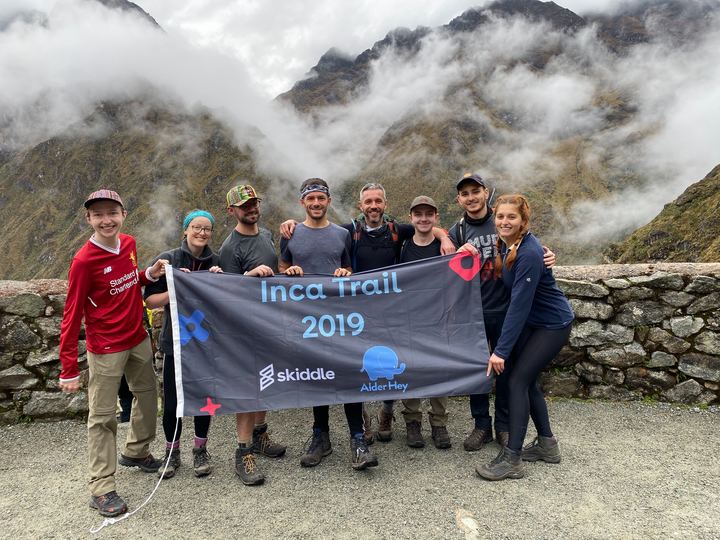 In 2019, we sent a handful of our healthiest team members out to Machu Pichu to complete the gruelling Inca Trail Challenge. Four days traversing mountain ranges and climbing to heights of over 4,000 metres. The group helped to raise a massive £31,000 for another very important charity, Alder Hey Children's Hospital.
And that brings us up to speed, kind of. Here we are in 2021. We don't really want to dwell all that much on 2020 (who does), although it is most certainly worth shining a spotlight on the dedicated and hard-working Customer Service team, who calmly helped to refund your tickets and booking credits throughout 2020.
Listen to our Customer Service team chatting to customers about upcoming live events below...
With live entertainment and events looking ever more certain to return in 2021, Skiddle are now kicking back into gear, already working towards coming back bigger, better and stronger than ever before.
We've recently diversified our listings to include a wider range of new and exciting lifestyle events - from theatre, circus and stand-up comedy shows, to theme parks, food and beer festivals, football events and more - in addition to thousands of live gigs, raves and festivals.
We've adapted to the pandemic situation and assisted party-throwers across the UK in launching socially distanced parties. We're working tirelessly to promote the hundreds of new events being announced each and every day, and the proof of our hard work is in the pudding.
To date, Skiddle have sold more than 19 million tickets, making us the UK's busiest self-service ticketing platform. Long may we continue to be your number destination for tickets.
On your side since 2001. More than a ticket.
---
---
There are tickets for a countless number of new gigs, clubbing events, festivals, theatre shows, attractions and more, being added to Skiddle every single day...
Take a look at some of the fantastic events happening in 2021 with tickets now on sale, on our 'Things To Do' page, or find your perfect festival using our 'Festival Finder Tool', OR head to our 'Inspire Me' page for some, well, inspiration.