Sheffield's always a killer night out. There are so many killer bars, and the people are class. But it's summer. Now's the time to do things a bit differently to make the most of it before we're plunged back into the miserable weather. The best way to do that? Hit some Sheffield rooftop bars.
The only thing better than a beer garden, the best rooftop bars in Sheffield offer a range of vibes, so you can choose the one that best suits you. There are rooftop bars with holiday vibes, party atmospheres, and one's for chilling in and forgetting all your problems. Find your new favourite below.
The Furnace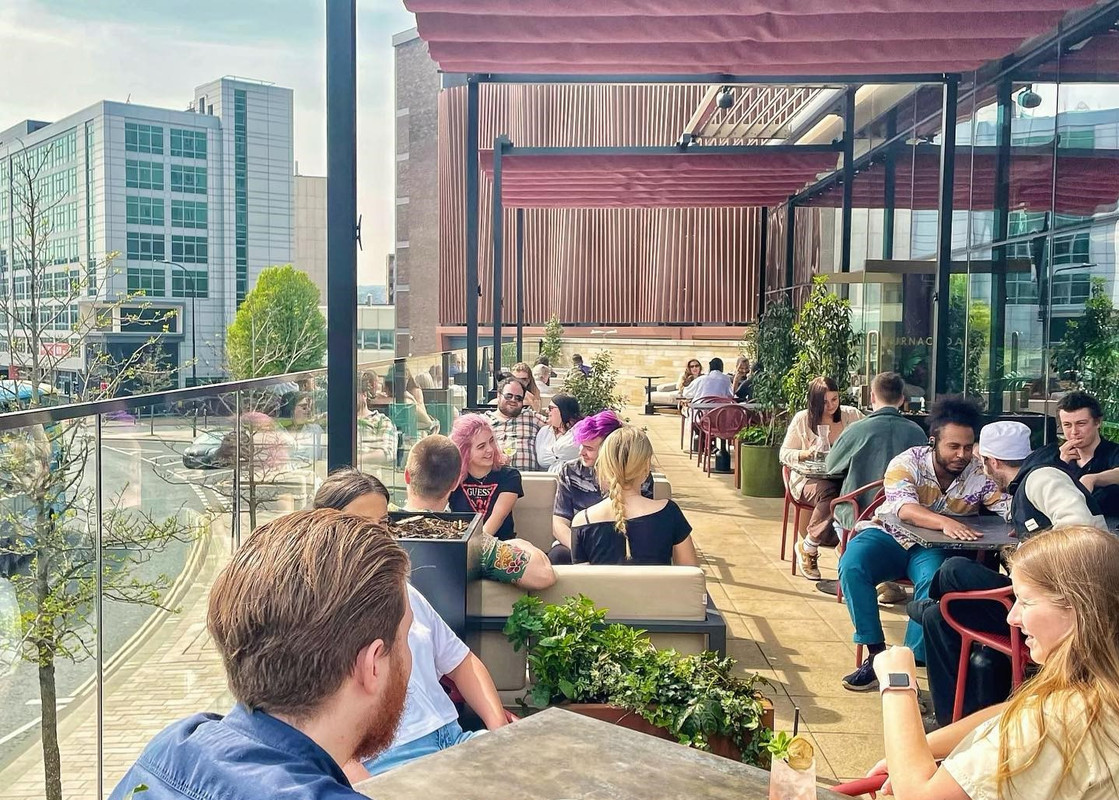 Photo: The Furnace Sheffield on Facebook
Where: Heart Of The City, Sheffield S1 4HS
Home to one of the best rooftop bars in Sheffield, some of the best pizza, and on point cocktails, Furnace is a massively adored venue. With plants, comfy cream seating, and warm lighted lanterns on each table, The Furnace effortlessly achieves a cosy feeling in the night time. And with the tables in direct sunlight during the day, it nails that summery daytime vibe, too.
---
DECKS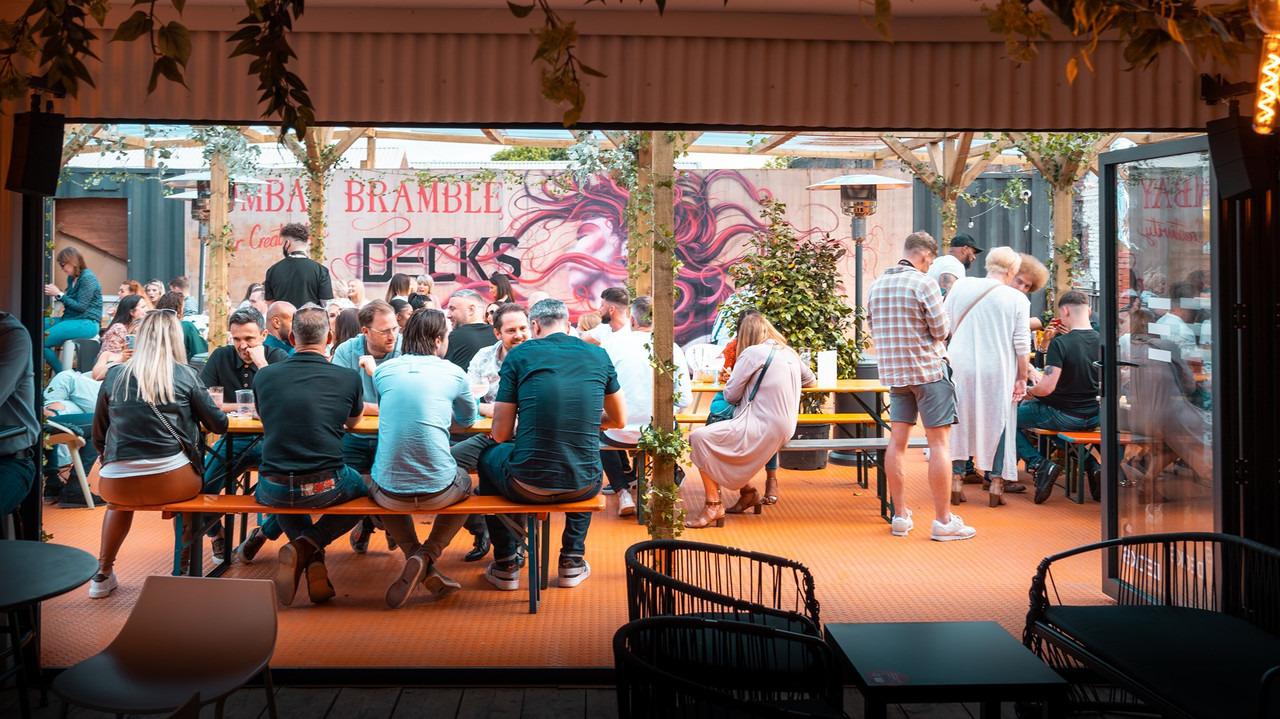 Photo: DECKS Kelham Island on Facebook
Where: Heart Of The City, Sheffield S1 4HS
If you're looking for Sheffield rooftop bars for relaxing in... look somewhere else. Decks is always ready to get rowdy, regularly booking DJs to turn its parties up to 11. Nailing the holiday vibes, nights here are usually soundtracked with house, techno, and disco. Vines wrap around the late-night cocktail venue, and tasty dishes are available if you get peckish. A great hangout spot no matter the weather, there's a clear shelter above to keep the rain out and let the sunlight in.
---
Curzon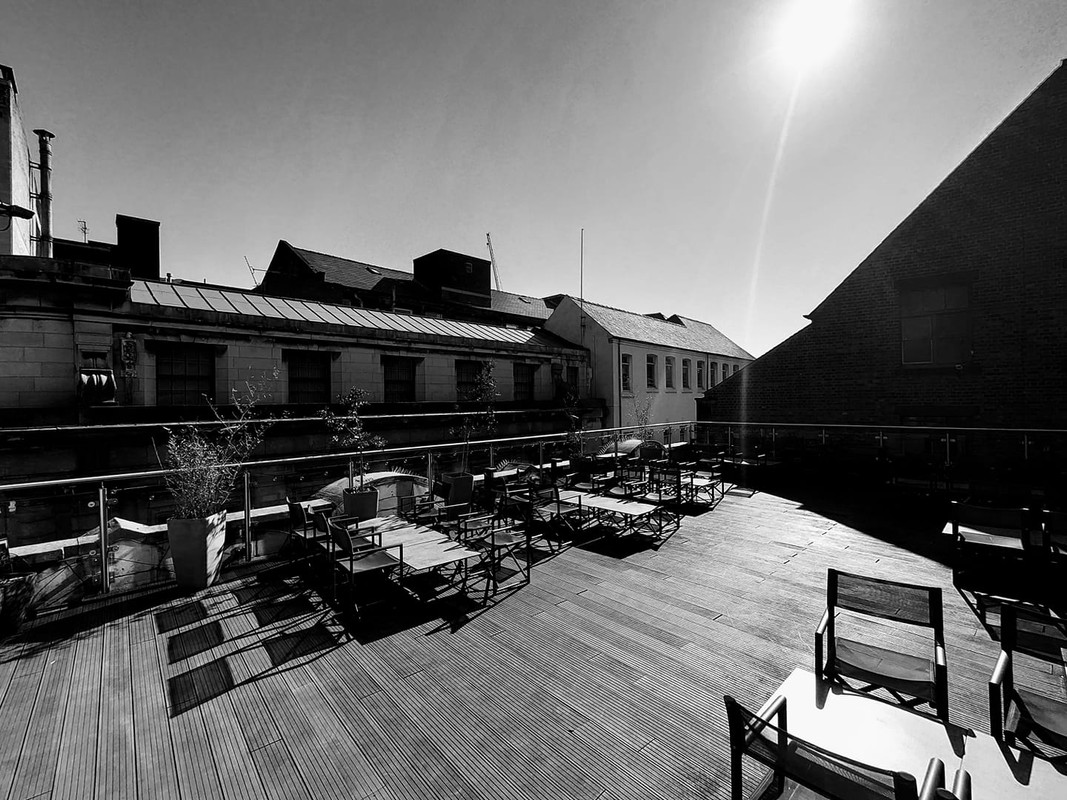 Photo: Curzon Sheffield on Facebook
Where: 16 George Street, Sheffield S1 2PF
Curzon is one of the city's favourite cinemas, but did you know it also has one of the best rooftop bars in Sheffield? Cocktails on a rooftop followed by a movie? A solid night out if you ask us. Sip on an espresso martini on one of the most chill, comfiest rooftop bars in the city, and maybe have a nibble and a chat in the sun, before heading in to catch a cracking new film. That's weekend plans sorted!
---
Kelu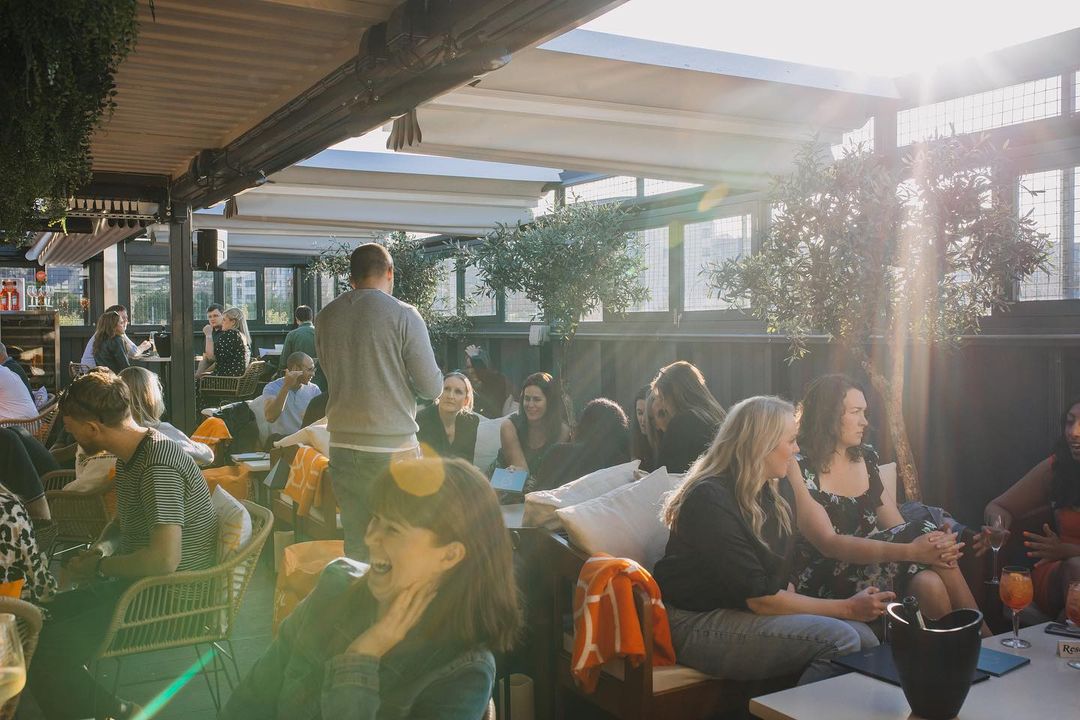 Photo: Kelu on Instagram
Where: 294 Shalesmoor, Sheffield S3 8UL
A brand new Sardinian sky lounge opened at the end of June. Promising moreish cocktails, stunning views, Mediterranean vibes, and Italian-inspired dishes, Kelu is the place to be when you need a holiday but you're skint. The bar has plans for self-service wine, live music, and BBQ seafood Sundays. And with a retractable roof, Kelu will feel like a summer holiday all year round.
---
The Mowbray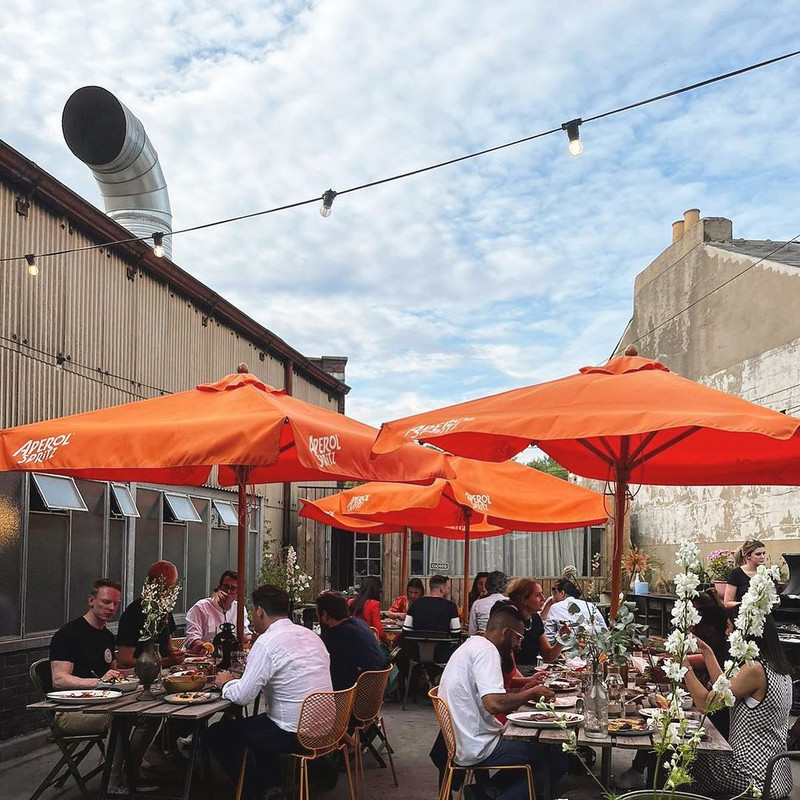 Photo: The Mowbray on Instagram
Where: 118 Mowbray Street, Sheffield S3 8EN
For a proper British day out drinking in the sun, look to The Mowbray. Easily one of the best rooftop bars in Sheffield, The Mowbray has plenty going for it, including garden cocktails, beers, a barbecue, and a herb and edible flower garden for garnishing drinks. If you need to hire a venue for an event or celebration, The Mowbray will deliver everything you need and more.
---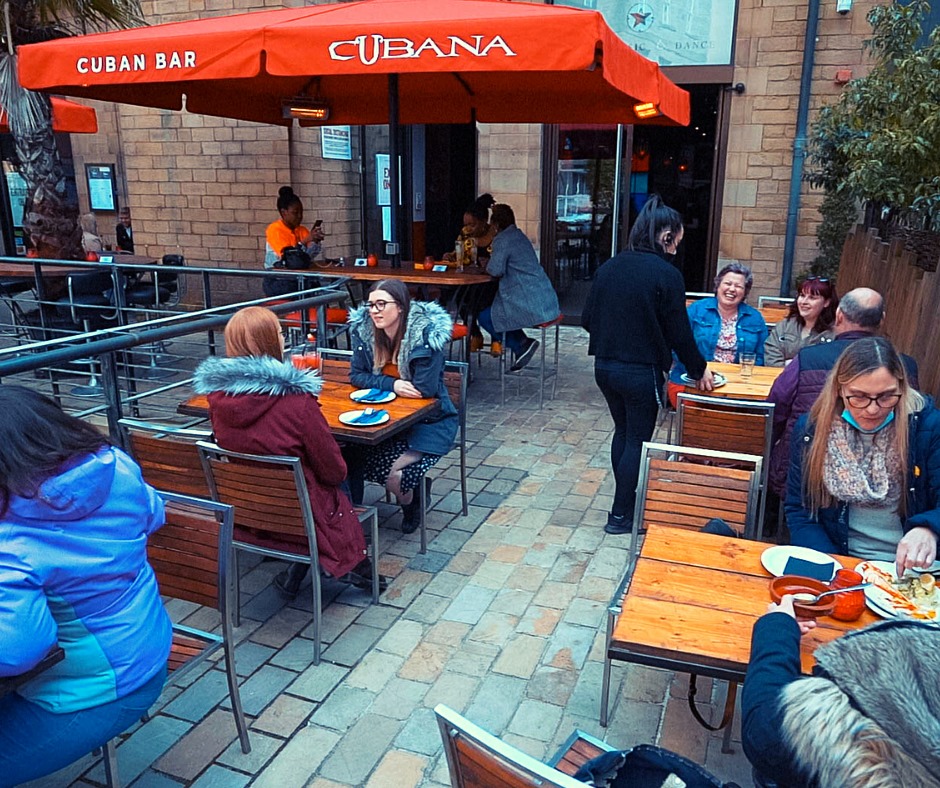 Photo: Cubana Tapas Bar Sheffield on Facebook
Where: 118 Mowbray Street, Sheffield S3 8EN
Tapas with wine while it's all warm out is definitely the vibe we're chasing this summer. And the best place to do that is obviously Cubana Tapas Bar. Cubana has one of Sheffield's best rooftop bars with Spanish/South American tapas (including vegan options), rum, wine, and even cigars. Since you can't beat a good bottomless brunch, you can partake at Cubana on Fridays, Saturdays and Sundays. Is there anything Cubana doesn't do?
---
What are you waiting for? Get out there and sink a few drinks with your friends at some of the best rooftop bars in Sheffield. Or take it one further and tear it up at all of Sheffield's rooftop bars. With the summer in full swing, we have to get out and make the most of it!
---
---
Check out our What's On Guide to discover even more rowdy raves and sweaty gigs taking place over the coming weeks and months. For festivals, lifestyle events and more, head on over to our Things To Do page or be inspired by the event selections on our Inspire Me page.


Header: DECKS Kelham Island on Facebook