Bristol is a bloody brilliant city made ten times better by the glorious weather we've been having lately. And anyone who knows anything about Bristol knows there's lots to do and loads of great venues such as beer gardens and rooftop bars.
Bristol rooftop bars are perfect for this scorching weather. With stunning views, cold drinks, blissful vibes, and a refreshing breeze every now and then, now's the time to take advantage of them. So we gathered the best rooftop bars in Bristol so you know where to head after work and at the weekend. You can thank us later.
Bambalan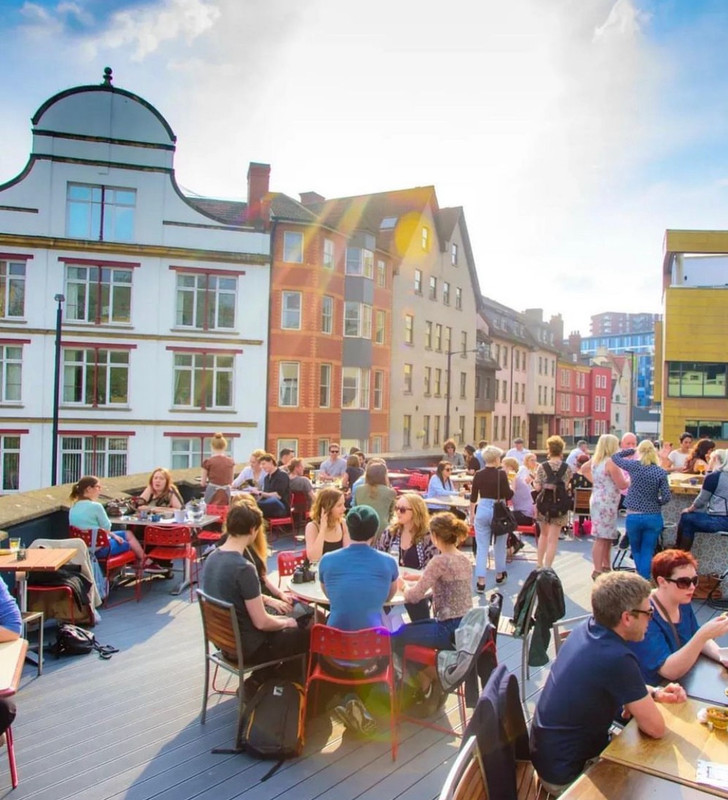 Photo: Bambalan on Facebook
Where: Podium Level, Colston Tower, Colston Street, BS1 4XE, Bristol
Bambalan is one of the best Bristol rooftop bars for those who want to party. Regularly hosting hot DJs, cooking up cracking pizzas, shaking up cocktails, and providing one of the best rooftop bars in Bristol to soak up the sun in, Bambalan simply does not miss. Keen to provide good times, the bar even has a rooftop day party coming up in August and drag queen brunches!
---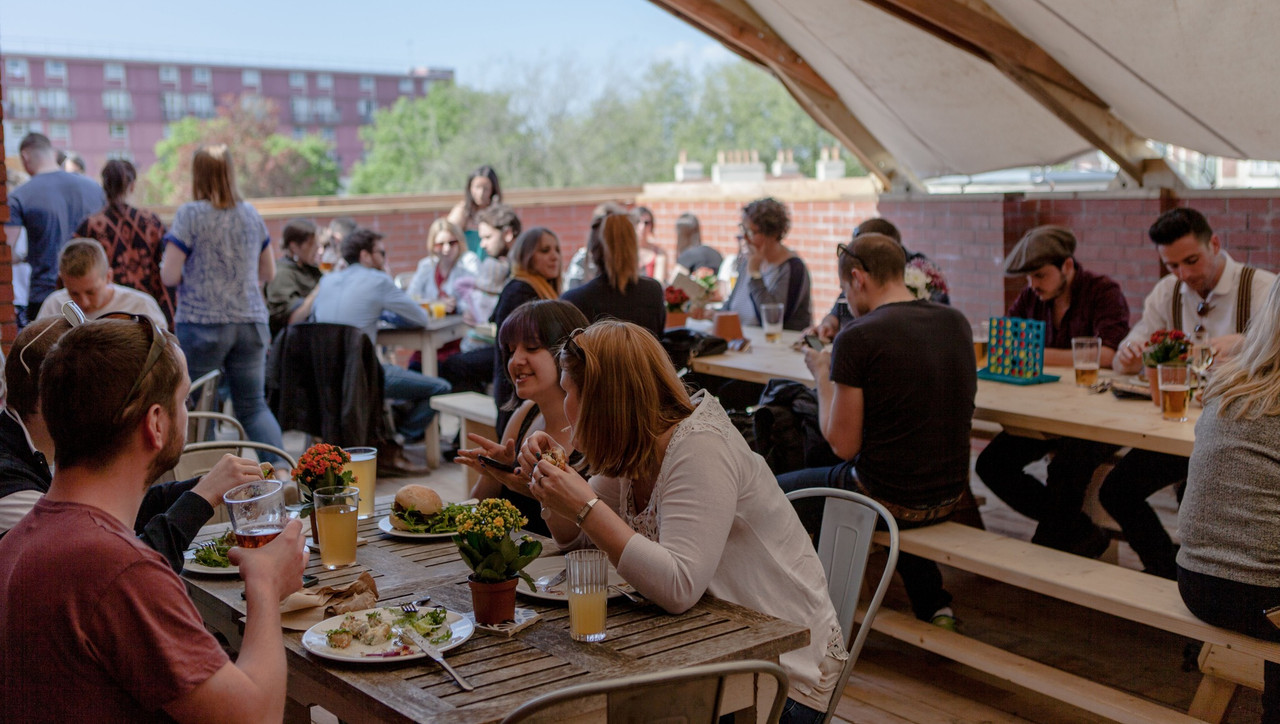 Photo: The Old Market Assembly on Facebook
Where: 25 West Street, Old Market, BS2 0DF, Bristol
You just can't beat a barbecue and a drink in these molten temperatures. The two go together like salt and pepper. And The Old Market Assembly knows this. So, from time to time, they grill up some meat, vegetarian, and vegan grub on their roof terrace and serve up some pints too. And if barbecue food isn't your thing, know they serve a smashing pizza and delicious tapas. Unreal.
Find tickets for events at The Old Market Assembly - here
---
Photo: White Lion Bar on Facebook
Where: Avon Gorge Hotel, Sion Hill, Clifton, BS8 4LD, Bristol
White Lion offers some of the best views of Bristol with the rooftop bar overlooking the Clifton Bridge. It's also probably the best bar to watch the hot air balloons from the Bristol International Balloon Fiesta in. But if you aren't fussed about views and just want a tan that beats the one you got from your last holiday, White Lion is perfect for that, too, as there's plenty of space to sprawl out and fry if you like. Or you can play it sensible and stick up an umbrella. Your choice.
---
Riverstation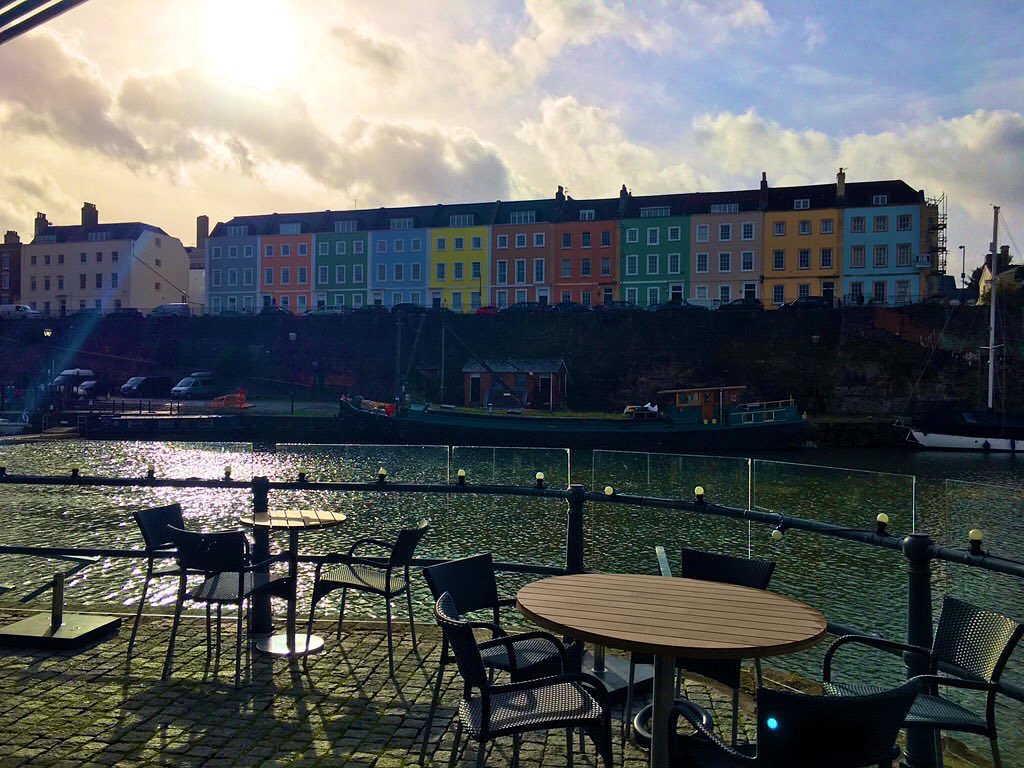 Photo: Riverstation, Bristol on Facebook
Where: The Grove, Bristol BS1 4RB
No one's arguing whether Riverstation is one of the best rooftop bars in Bristol or not. It's a fact. And a well known one. Sat on the harbour, this Bristol rooftop bar is a lovely escape no matter the occasion. If you need a break while out and about, stop by for an Aperol Spritz. If you get peckish, enjoy a fresh, seasonal dish or a juicy Sunday roast. Pop open some champers to celebrate, sip a martini before hitting the town, or smash a pint after a tough day at work because Riverstation's got it all.
---
The Dark Horse
Photo: The Dark Horse-Bristol
Where: 172-174 Church Rd, Redfield, BS5 9HX, Bristol
Bars are great and perfect for going "out-out". But in this heat, sometimes you just need somewhere to unwind. And that's where pubs come in, specifically The Dark Horse. This country pub has one of the best rooftop bars in Bristol, that lovely chilled vibe, DJs, craft ales, real ales, local craft beer, traditional local farmhouse cider, vegan food, quiz nights, and a dancefloor with a disco ball. Is there anything The Dark Horse can't do?
---
The Famous Navy Royal Volunteer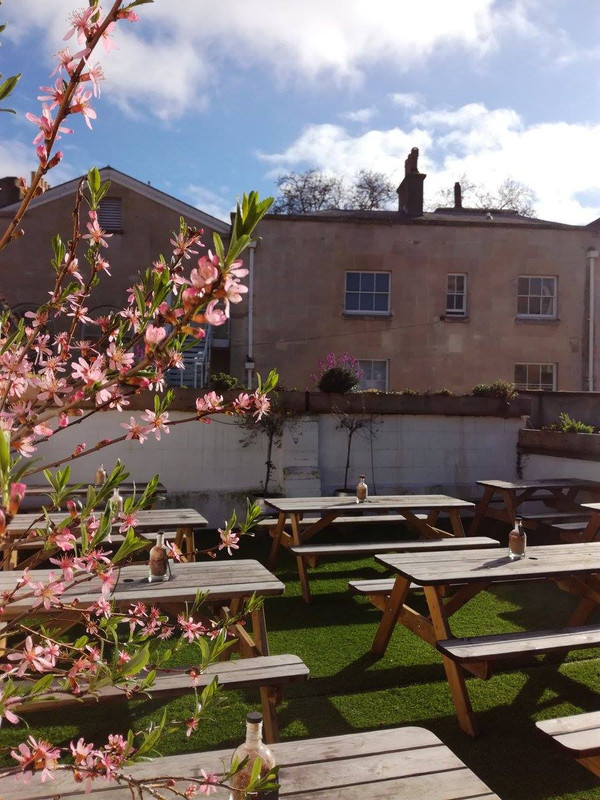 Photo: The Famous Royal Navy Volunteer on Facebook
Where: 17-18 King Street, Old City, BS1 4EF, Bristol
Sometimes known as The Volley, The Famous Navy Royal Volunteer is one of the more popular bars in Bristol. But not many punters are aware of its rooftop terrace. With artificial grass, picnic tables, and lots of UK beer and cider on tap, it's well-prepped for the British summertime. And if it gets too busy upstairs, there's outdoor seating downstairs too, so you can still catch some rays and a cooling breeze.
---
Mr Wolf's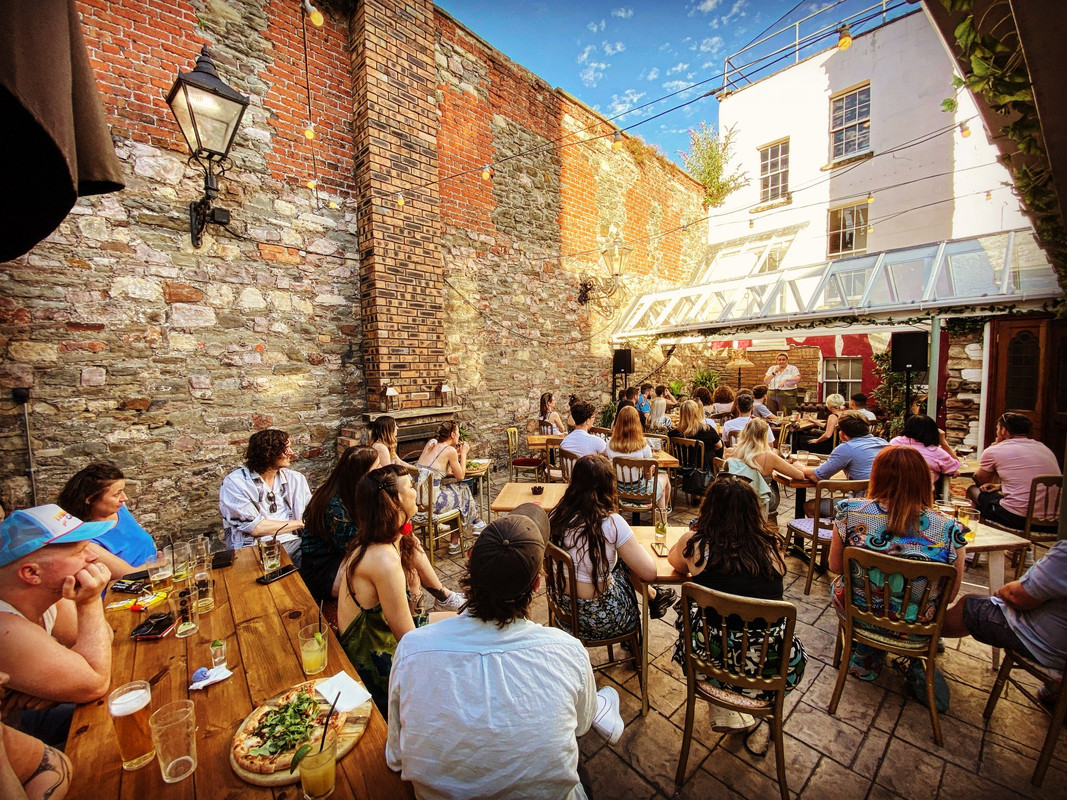 Photo: Mr. Wolf's Bristol on Facebook
Where: 32 St Nicholas Street, BS1 1TG, Bristol
Ah, look at it. Doesn't it look lovely? Even a little bit European? This is Mr Wolf's, a venue that's home to one of the best Bristol rooftop bars. This family-run business puts on all sorts, including live music, DJs, comedy nights (as pictured above), and it's also a nightclub. Mr Wolf's has been around for a good twenty years now simply because everyone loves it. Whether you start or end your night at Mr Wolf's, you won't regret it.
---
360 Café at the Clifton Observatory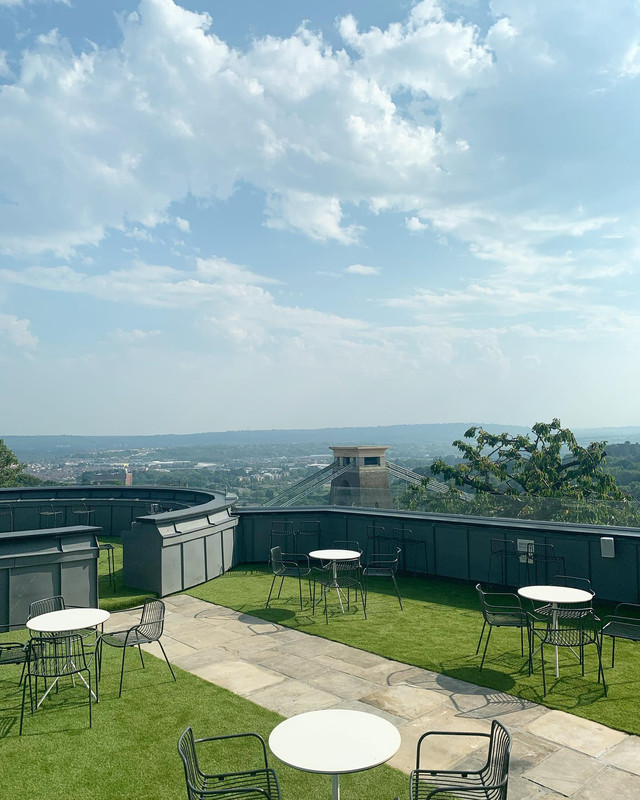 Photo: Clifton Observatory on Facebook
Where: Litfield Rd, BS8 3LT, Bristol
Bristol can get a bit hectic. We get it. So if you need to step back into nature for a bit, no one would blame you. If you need a break, the café and bar at Clifton Observatory should be able to help you out. Check out those views! Sit back with a cake and a latte, or just launch straight into a glass of wine. Either will scratch that itch for peace and quiet, and you'll probably want to come back again before you've even left.
---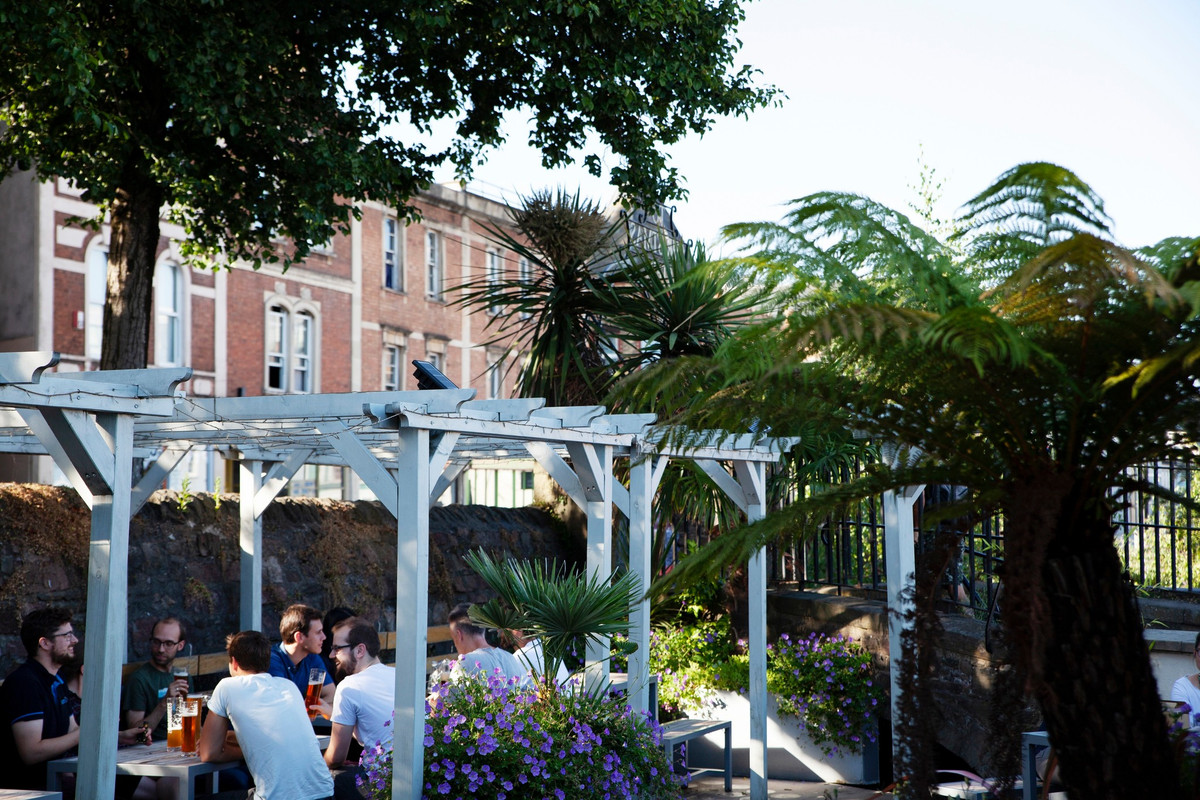 Photo: Zerodegrees (Bristol) on Facebook
Where: 53 Colston Street, BS1 5A, Bristol
With three balconies to choose from, Zerodegrees is a great choice. And you're much more likely to find a seat compared to other Bristol rooftop bars. As a microbrewery, you know Zerodegrees knows a thing or two about beer, and they'll be happy to help you find your perfect pint. Even better, you can keep your beer cool and cut queue times with their two-pint frozen steins!
---
Mud Dock Café Bar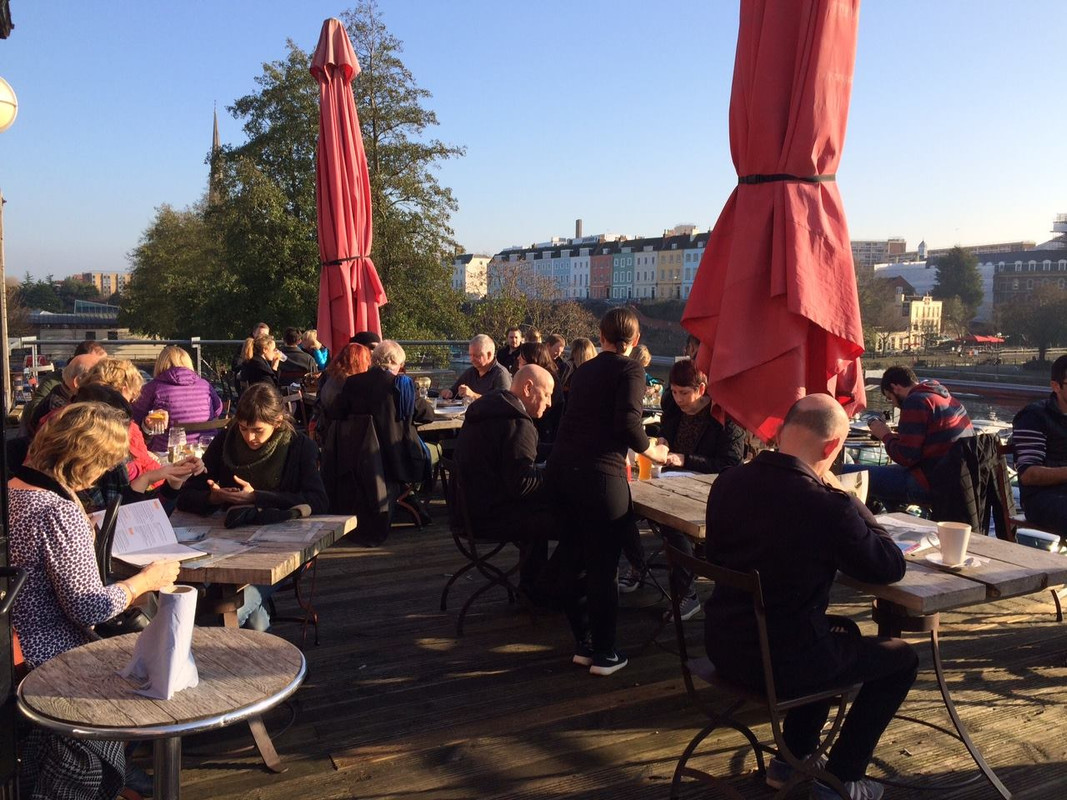 Photo: Mud Dock Cycleworks & Cafe on Facebook
Where: 40 The Grove, BS1 4RB, Bristol
Okay, now Mud Dock is a bike shop, so you might be wondering how it landed on this list. But this bike shop has one of the best rooftop bars in Bristol with lovely views of Redcliffe's multi-coloured homes, the Floating Harbour, and other landmarks. The café serves brunch, lunch, and dinner too, so you can head over for a drink or food. It'll be the perfect setting for a catch-up.
---
---
So which of the best rooftop bars in Bristol will you spend your summer in? Will be having a laugh in Mr Wolf's? Enjoying the views from the 360 Café at the Clifton Observatory? Or will you take it old school at The Dark Horse? Whichever of Bristol's rooftop bars you choose, you'll have a cracking time.
---
Check out our What's On Guide to discover even more rowdy raves and sweaty gigs taking place over the coming weeks and months. For festivals, lifestyle events and more, head on over to our Things To Do page or be inspired by the event selections on our Inspire Me page.


Header: Riverstation, Bristol on Facebook