Summer-ized Sessions will celebrate ten years with a massive open-air Magic Garden Rave party on Sunday 27th August 2023 at LDN East in London. Sign up for tickets at the bottom of this page.
Magic Garden Raves are inclusive, energetic raves with the best in underground dance music talent on the decks. Fusing the intensity of the sweatiest underground club nights with the hypnotising festival atmosphere, Magic Garden Raves are packed with thrills including psychedelic visuals, face and body painting, glitter stations, confetti cannons, and next-level production and artists.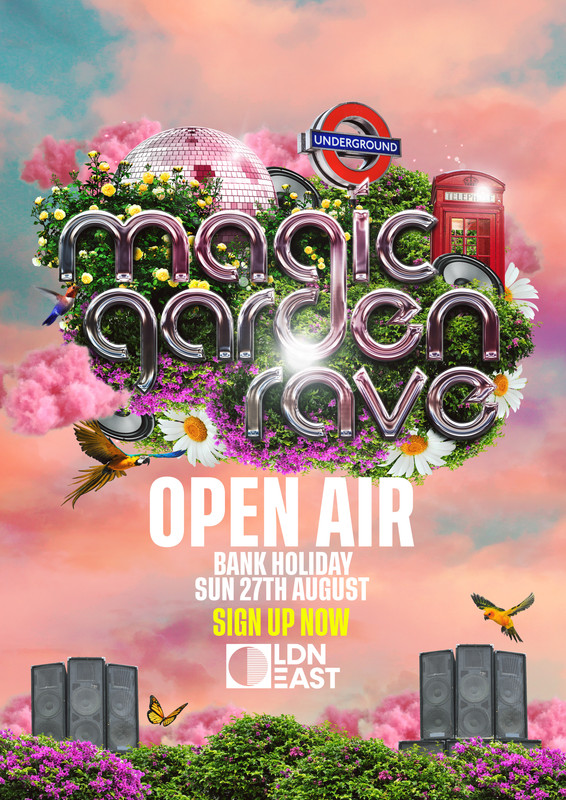 Celebrating ten years, SS brings an open-air event flooded with hedonism, dancing, and magical vibes on the bank holiday weekend.
Whether you're a Magic Garden Rave veteran of are only just now hearing about it, you're sure to have a great time if you love bizarre, otherworldly experiences, and underground sounds.
Sign up for tickets for Magic Garden Rave - Open Air now at the bottom of this page.
---
Check out our What's On Guide to discover more rowdy raves and sweaty gigs taking place over the coming weeks and months. For festivals, lifestyle events and more, head on over to our Things To Do page or be inspired by the event selections on our Inspire Me page.


Header image credit: Summer-ized Sessions / Facebook.com
Tickets for Magic Garden Rave - Open Air | LDN East in London | Sunday 27th August 2023
Tickets are no longer available for this event