Kubix Festival has revealed the first two names for its 2022 edition which is taking place at Herrington Country Park in Sunderland on Saturday 9th July 2022. The first being their first headliner, Aqua who you will likely know for their hit single 'Barbie Girl' that was a huge part of late 90's pop culture.
Now you'll have the opportunity to see it live and that's not all. It has also been confirmed that Vengaboys will also be playing the festival next year and you know that they always bring one hell of a party. Who wouldn't want to have a dance to tracks such as Boom, Boom, Boom, Boom!! and We Like to Party!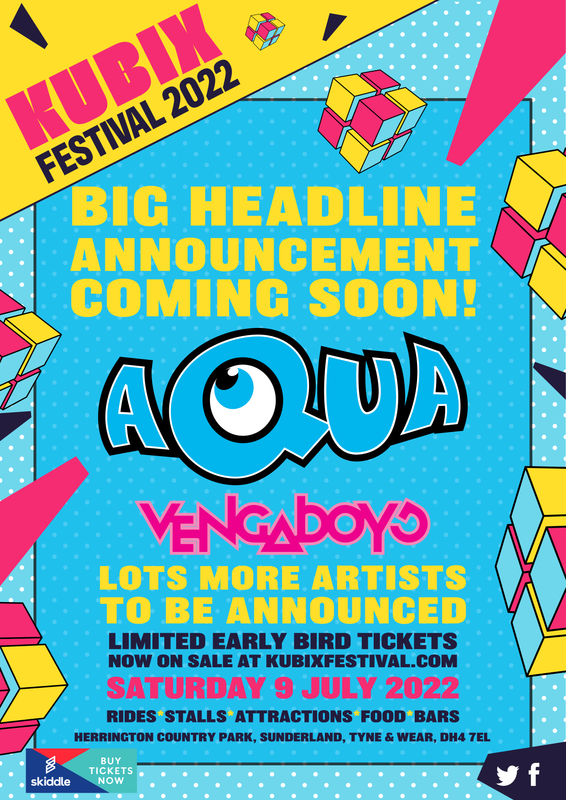 Limited early bird tickets are on sale tomorrow from 6PM and you can purchase them via Skiddle. Make sure you don't miss out on Kubix festival in 2022, it'll be a really fun party.
---
For more great festivals that are going head in late 2021 or in 2022 head to our Festival Finder. If you want a dose of live music check out the gigs we have on sale on our Live page.
Header image credit: Kubix Festival
---
---