Days Out With Skiddle brings you a weekly roundup of all the best events and attractions that you can find on the site at the moment. With new events being added all the time, we're constantly up to date with the latest happenings, whether it be sport comedy, theatre or more. Click on the event titles below for more information.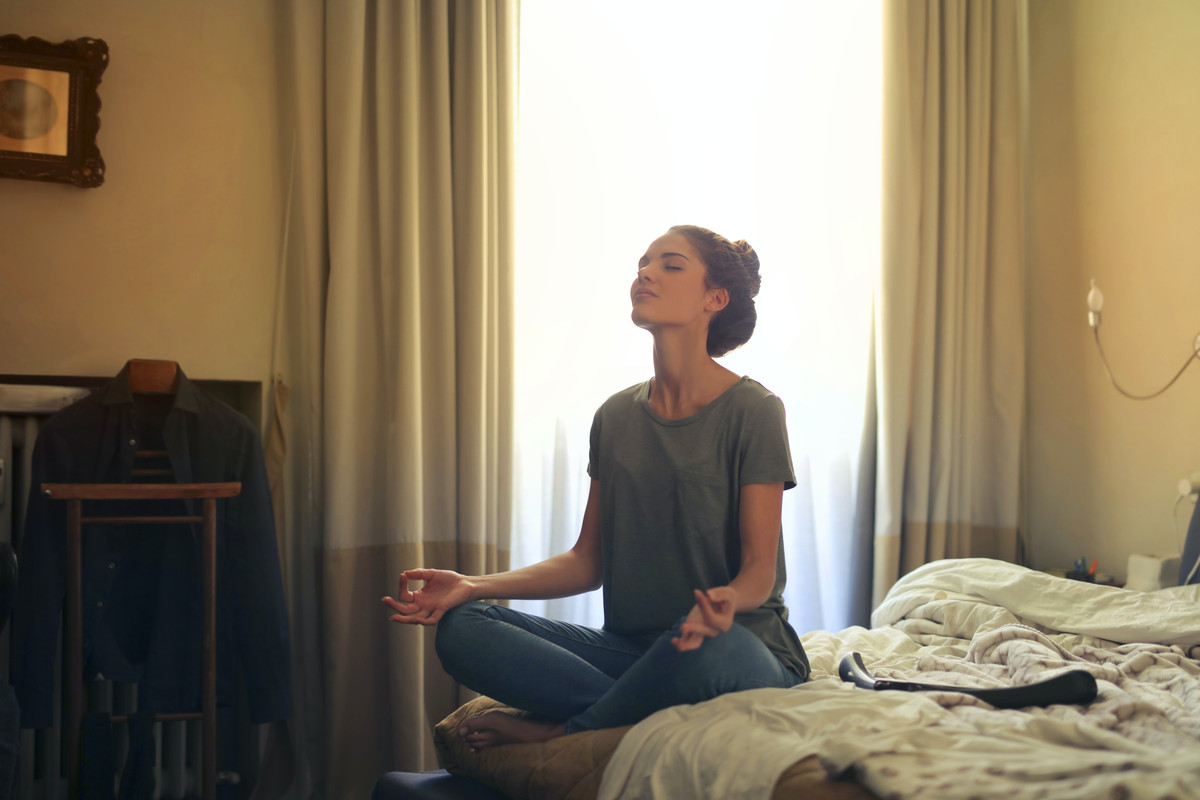 Image credit: Andrea Piacquadio (Pexels)
When: Saturday 11th-Sunday 12th June
Where: Stuart Woods Campsite, Stock
Stock Fayre is a place where you can go to relax and meet like-minded people. Tucked away at th Stuart Woods Campsite, you can take part in workshops, talks, demos, stalls and more in what promises to be a festival full of exploration. It will satisfy your curious mind and help put you at ease for a weekend.
Find tickets for Stock Fayre - here
-
---
Walpurgis Night at Scare Kingdom Scream Park
When: Saturday 7th May
Where: Scare Kingdom Scream Park, Blackburn
The Walpurgis night returns for 2022 and if you're not familiar with what that means, the event is based off the German 17th century festival Walpurgisnacht which was where witches and warlocks would meet on May Day's Eve. Now you can travel back in time for this event to discover the horrors that await you.
Find tickets for Walpurgis Night at Scare Kingdom Scream Park - here
-
---
When: Sunday 8th May
Where: Grant Park, Forres
Big Kid Circus has a brand new show prepared for this year called Mayhem. So get excited for a crazy circus experience that will thrill the whole family. Think death-defying stunts, insane acrobatics and plenty of fire to create an atmosphere of thrilling danger. You won't be able to take your eyes off it.
Find tickets for Big Kid Circus in Forres - here
-
---
360 Events Presents An Evening With Paddy Kenny
When: Friday 17th June
Where: Beighton Miners Welfare, Sheffield
Paddy Kenny was known as one of the most reliable goalkeepers for whatever club he was playing for and he has a huge connection with Sheffield United. He played over 600 games throughout his career and spent a long time at the Yorkshire club, this is yur chance to see him at a Q+A where they will also be raffling off some amazing prizes.
Find tickets for 360 Events Presents An Evening With Paddy Kenny - here
-
---
When: Saturday 28th May
Where: Invisible Wind Factory, Liverpool
We now know that Liverpool will be taking on Real Madrid in the Champions League final which will be a repeat of the 2018 final. Liverpool are out for revenge and all you reds fans will be able to back your team whilst they're in Paris, as they look to claim the most difficult prize in modern football for the seventh time.
Find tickets for Champions League Final - here
-
---
When: Fruday 13th May- Sunday 3rd July
Where: No. 5 Cavendish Square, London
This is a genre-defying cabaret that brings you entertainment in the shape of circus, comedy and music. This show was born out of the 2004 Edinburgh Festival and has since gone on to stun the world to critical acclaim so expect quite some spectacle. Always capturing a lively atmosphere Le Clique is an absolute thrill.
Find tickets for La Clique - here
-
---
When: Saturday 30th- Sunday 31st July
Where: Bowlers Exhibition Centre, Manchester
Zachary Quinto will be one of the guests at this year's Manchester Comic Con taking place at Bowlers Exhibition Centre. There are also actors from Teen Wolf, Superman, The Walking Dead and more appearing to answer all the questions that you've wanted to know the answers for.
Find tickets for Comic Con Manchester - here
-
---
Guz Khan- Work In Progress: Birmingham
(This embedded post has since been removed)
When: Monday 16th May
Where: Rosies, Birmingham
Guz Khan is now one of the most recognisable faces in British comedy. He's even made his way over to America, starring in the Netflix hit The Bubble directed by Judd Apatow. You can see him performing his stand up show in Birmingham in May and you wont want to miss his latest material.
Find tickets for Guz Khan- Work In progress: Birmingham - here
-
---
When: Wednesday 7th December
Where: Royal Armouries, Leeds
Is there anything better than a day out at the darts? Always a lively event, it's coming to Leeds in December and you can see some of the most respected names in the modern game face each other. There will definitely be plenty of laughs and plenty of drinks had through the night.
Find tickets for Darts Dazzler XV - here
-
---
When: Sunday 15th May
Where: Revolution, Mitchell Street, Glasgow
If you can't get enough of Little Mix and you're one of their stans then come to Revolution on Mitchell Street in Glasgow where this brunch will be themed entirely around the girl group. With them set to go on a hiatus soon, there's no better time to celebrate their legacy.
Find tickets for Little Mix Brunch - here
-
---
---
Check out our What's On Guide to discover even more rowdy raves and sweaty gigs taking place over the coming weeks and months. For festivals, lifestyle events and more, head on over to our Things To Do page or be inspired by the event selections on our Inspire Me page.


Header image credit: La Clique The Show