For those of you who are unaware of Andhim, let us first give you a little back story…
Hailing from Cologne, the epicentre of contemporary German culture, close friends, collaborators and DJ/production duo Simon Haehnel and Tobi Mueller, are the creators of their own self-described, unique and pioneering sound – 'Super House'.
Landing firmly on the radar of many German dance fans back in 2010, with the release of their debut EP 'Quetschkommode', the pair have since stomped their authority on the global dance scene with a flurry of well received tracks and stand out live performances.
With influences deeply rooted in hip hop, the twosome, who both cut their teeth as Turntablist's in the '90s and early '00s, artfully merge heavy sampling with familiar house beats and textures, producing an exuberant and melodic club sound.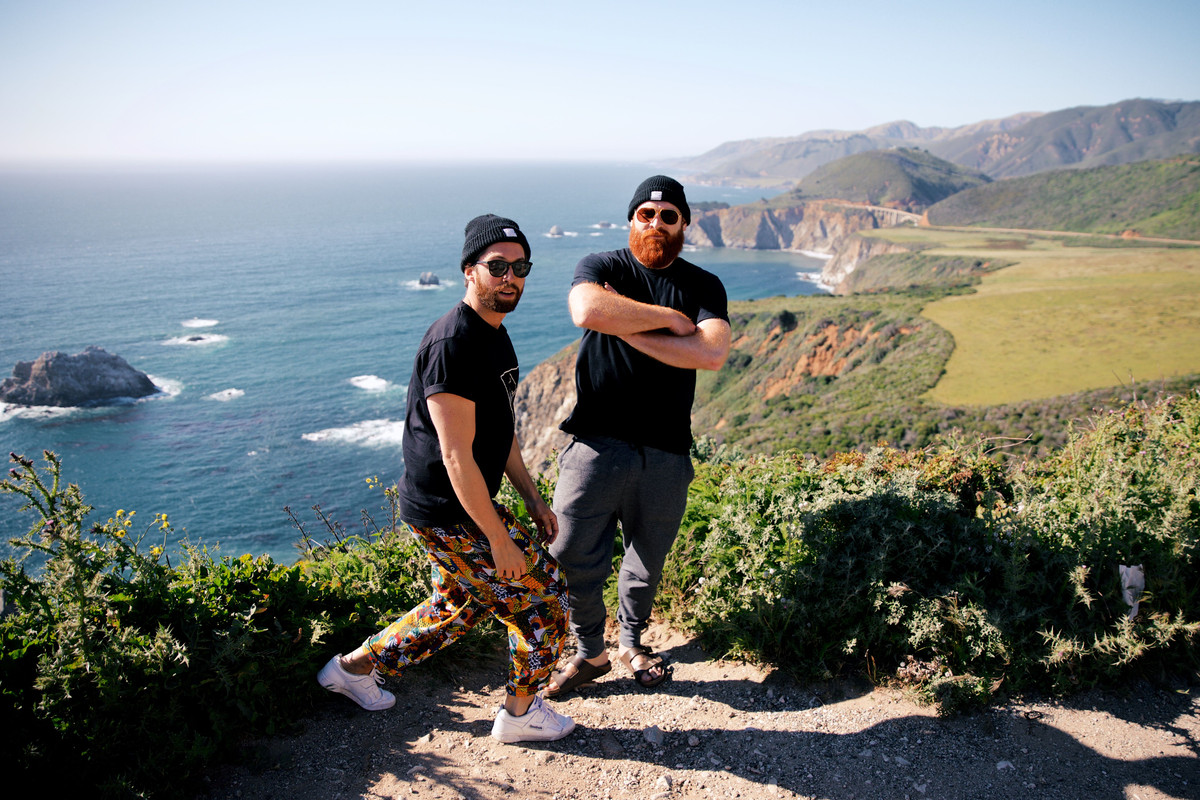 Image credit: Manoah Biesheuvel
They've released over 60 tracks and remixes, throughout their career so far, via a number of highly regarded dance imprints such as Black Butter Records, Polystar, Monaberry and Get Physical, and partnered with many globally renowned names, the likes of Theophilus London, Diplo, Högni Egilson, Groove Armada, Pete Tong and fellow German and electronic producers, Wankelmut and Tensnake.
The duo, on any given normal year, can usually be found out on the road performing to hundreds of thousands of fans across the world. They've previously held residencies in New York, Los Angeles and Melbourne, and toured their live show across Europe, Asia and more recently, North America.
Back in 2017, Haehnel and Mueller, along with cameraman and director Manoah Biesheuvel, and tour managers Griffin and Josh, travelled over to the States in search of the supposed American dream – 'Beers, Boobs and Burgers'.
Commandeering a rented RV for 10 days, the group embarked on a 2,000-mile road trip/tour up the continents West Coast, from San Diego to Vancouver, stopping to perform on a handful of live shows.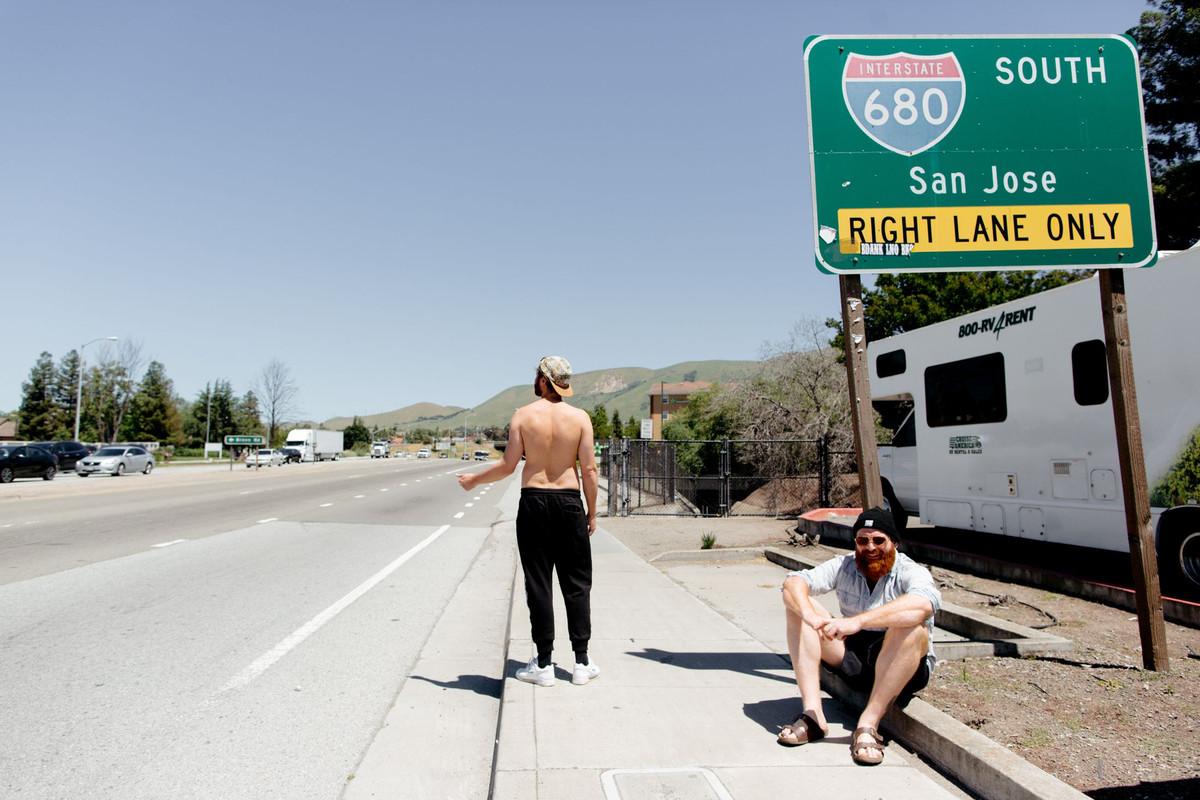 Image credit: Manoah Biesheuvel
Documenting the pairs journey, filmmaker Biesheuvel perfectly captures the highs and lows of life as a touring musician, recording the many life affirming and disparately crushing experiences the boys faced on their travels – from camping under the stars in the majestic and ancient Red Wood Forests of San Francisco, to RV toilet mishaps and performing in front of 20 people following a 15 hour drive. Ouch.
Published back in March 2020, Miles To Go was widely well-received, with the documentary gaining a number of showings at film festivals across the world in the lead up to the release – from Berlin's Filmarte Festival to the Universal Film Festival in Kansas City, USA and the annual BangkokThai International Film Festival in Thailand.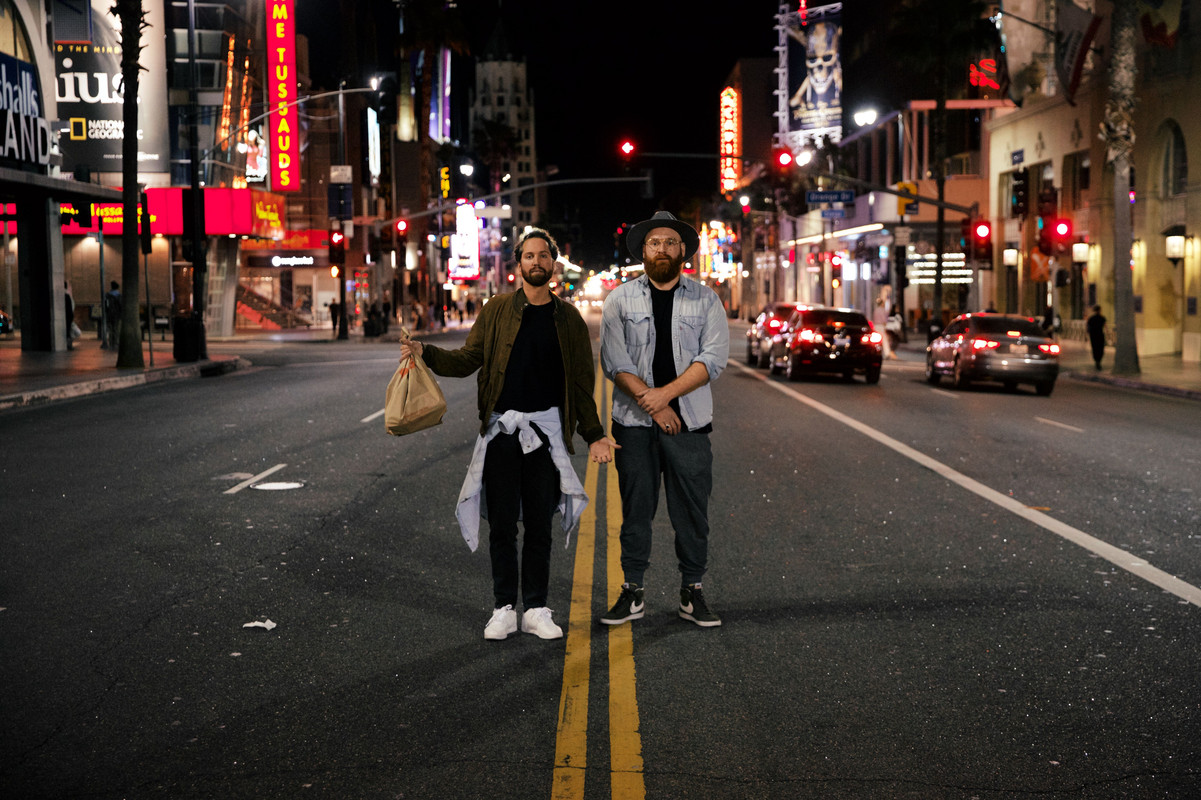 Image credit: Manoah Biesheuvel
The film went on to win the award for 'Best Documentary Feature' at San Diego's International Film Festival in the states, and also won the 'Best Score' award at the Swindon Independent Film Festival, here in the UK . The Prize winning soundtrack, also created by the prolific pair, was issued as a full length 12-track record coinciding with the release of the documentary.
We recently got the chance to sit down with Simon Haehnel to look over Andhim's accomplished independent music documentary. Check out the video below to discover the top five most memorable incidents and experiences from the groups unforgettable American escapade…
You can stream the Miles To Go documentary in full over at YouTube.com
Header image credit: Manoah Biesheuvel