Picture this. You wake up on a Saturday morning, it's roasting, and the sun's blazing through a gap in the curtains. You get up to discover today's gonna be an absolute scorcher. Days like these don't come by often. So what do you do? The correct answer is to hit some Belfast rooftop bars.
So we put together this list of the best rooftop bars in Belfast so that when those warm, sunny days come, you'll know exactly where to go. Check them out!
The Perch Rooftop Bar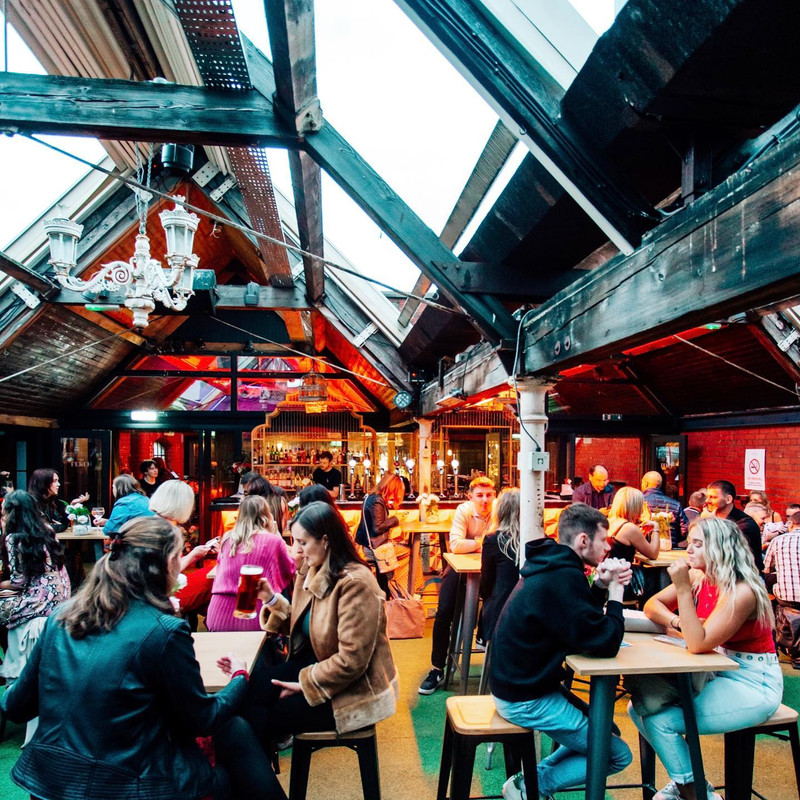 Photo: The Perch - Rooftop Bar on Facebook
Where: 5th Floor, The Gate, 42 Franklin Street, Belfast BT2 7GE
The Perch is the perfect spot for chilling out and sipping a few bevs, thanks to the comfy chairs and cosy atmosphere. It's home to one of the best rooftop bars in Belfast and also one of the most popular. With its central location, great cocktails, DJs, and cheap pints, that comes as no surprise. And with a retractable rooftop, you won't have to down your drink and move to another bar if the weather turns.
---
The Observatory Sky Bar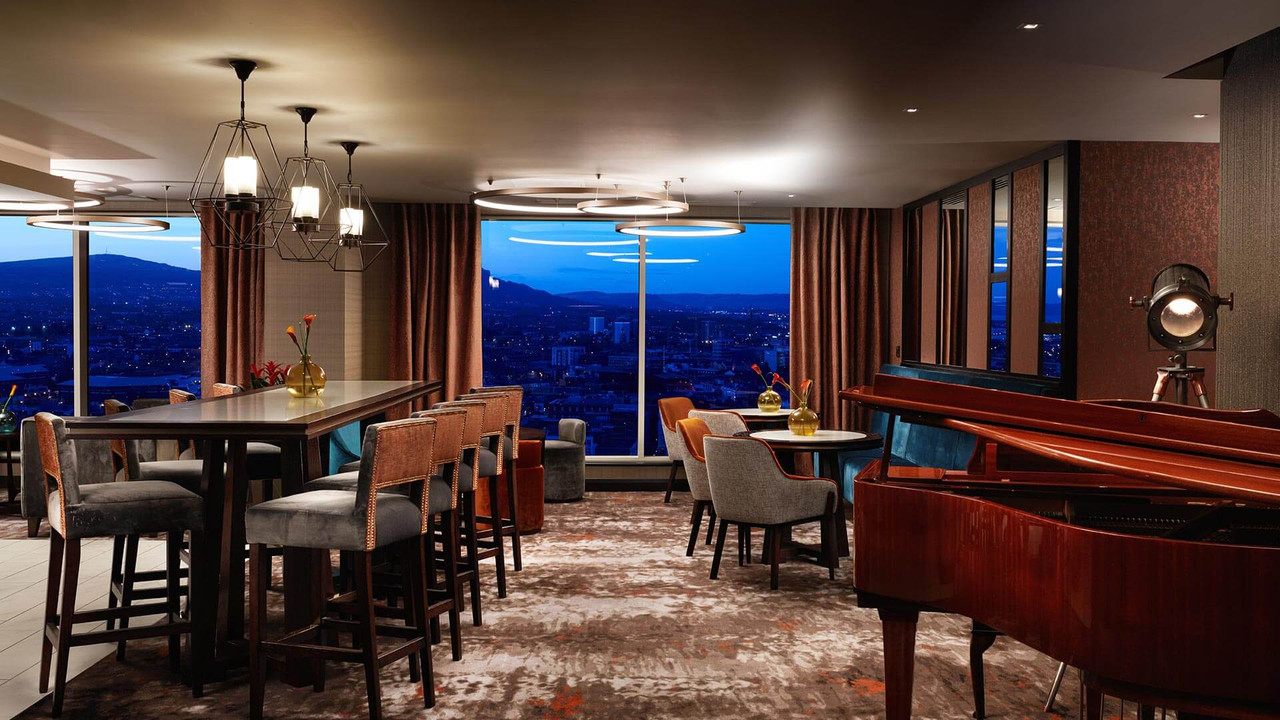 Photo: Grand Central Hotel
Where: Grand Central Hotel, 9-15 Bedford Street, Belfast BT2 7FF
The highest up of all of Belfast's rooftop bars, The Observatory Sky Bar is all the way up on the 22nd floor of Grand Central Hotel. Located in the city centre, the views are breath taking, making this the best rooftop bar in Belfast for those who want a lovely view. Offering luxury, top-class service, and literally unbeatable views, this is the place you go to feel like royalty.
---
The Treehouse
Where: 38-42 Upper Arthur Street, Belfast BT1 4GJ

With mesmerising decor accented by warm fairy lights, The Treehouse is an idyllic escape, whether you want to stop in for a quick drink or casual al fresco dining. The Treehouse also hosts rooftop cinema nights, showing classic and contemporary flicks, and tickets even come with a goodie bag. Laidback and perfect for sunny days or enjoying the sunset with a cocktail in hand, many consider The Treehouse to be the best rooftop bar in Belfast.
---
The Roof at Union Street Bar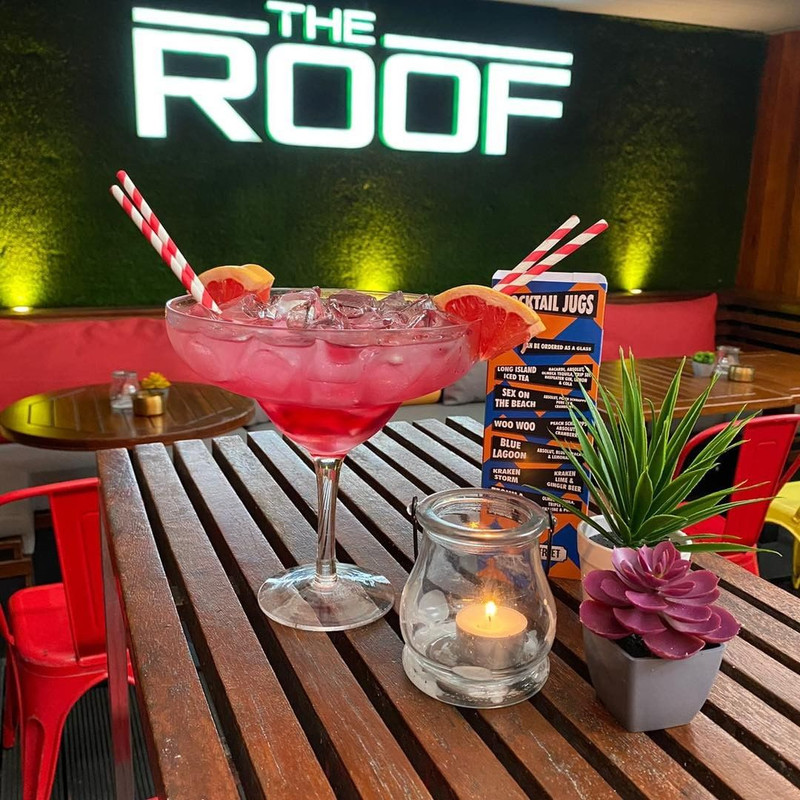 Where: 8-14 Union St, Belfast BT1 2JF
Union Street Bar is possibly the most diverse bar in Belfast. That's a huge claim, we know, but the bar offers afternoon tea, karaoke, steak nights, comedy, rooftop parties, pub quizzes, bingo, nude painting, Sunday roasts, and carbargay (that's gay cabaret, by the way). Many people aren't actually aware of their rooftop bar, but that's their loss because it's lovely, especially when the sun is shining.
---
Laverys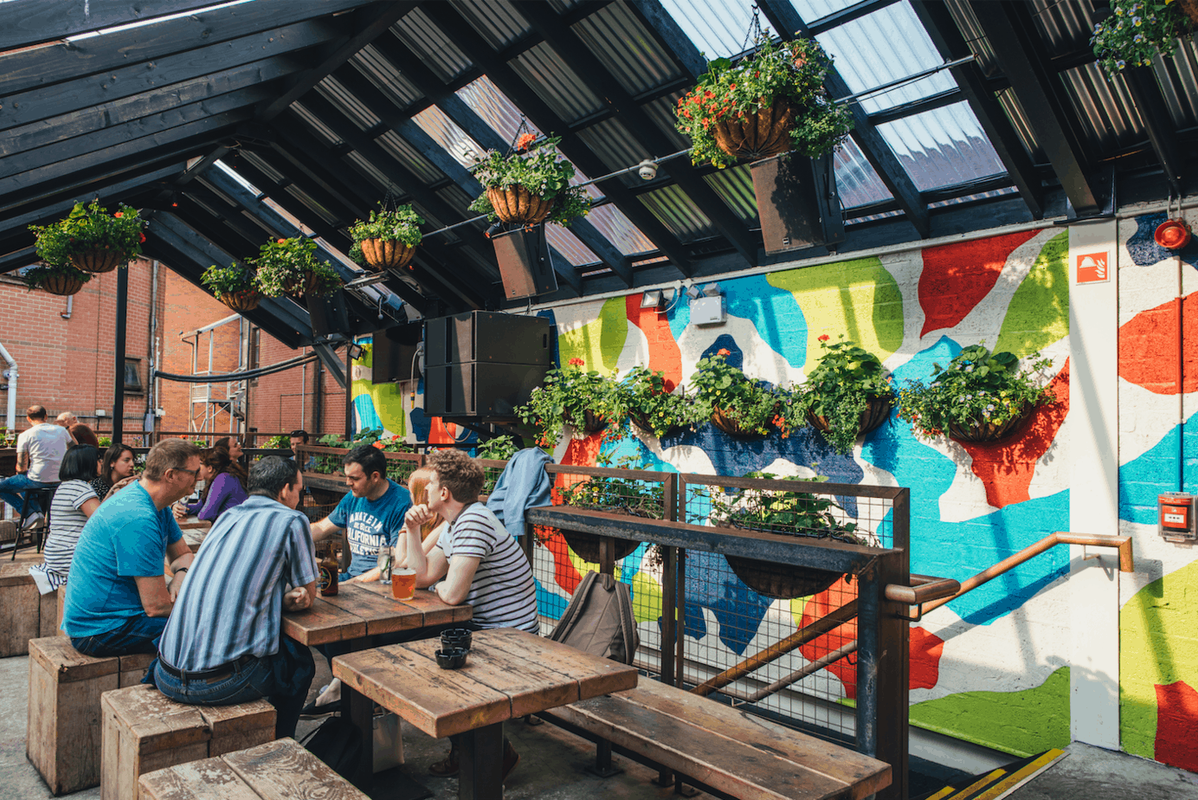 Photo: Laverys
Where: 12-18 Bradbury Pl, Belfast BT7 1RS
Laverys is easily one of the best rooftop bars in Belfast, partially because of its size. When the sun comes out, everyone has the same idea to go to an outdoor bar, so they're always packed and you can barely move. But Laverys' covered and heated terrace is pretty damn sizeable, so you and your mates can fit. There are also 22 pool tables, sports on TV, comedy nights, and live music!
---
Babel at Bullitt Hotel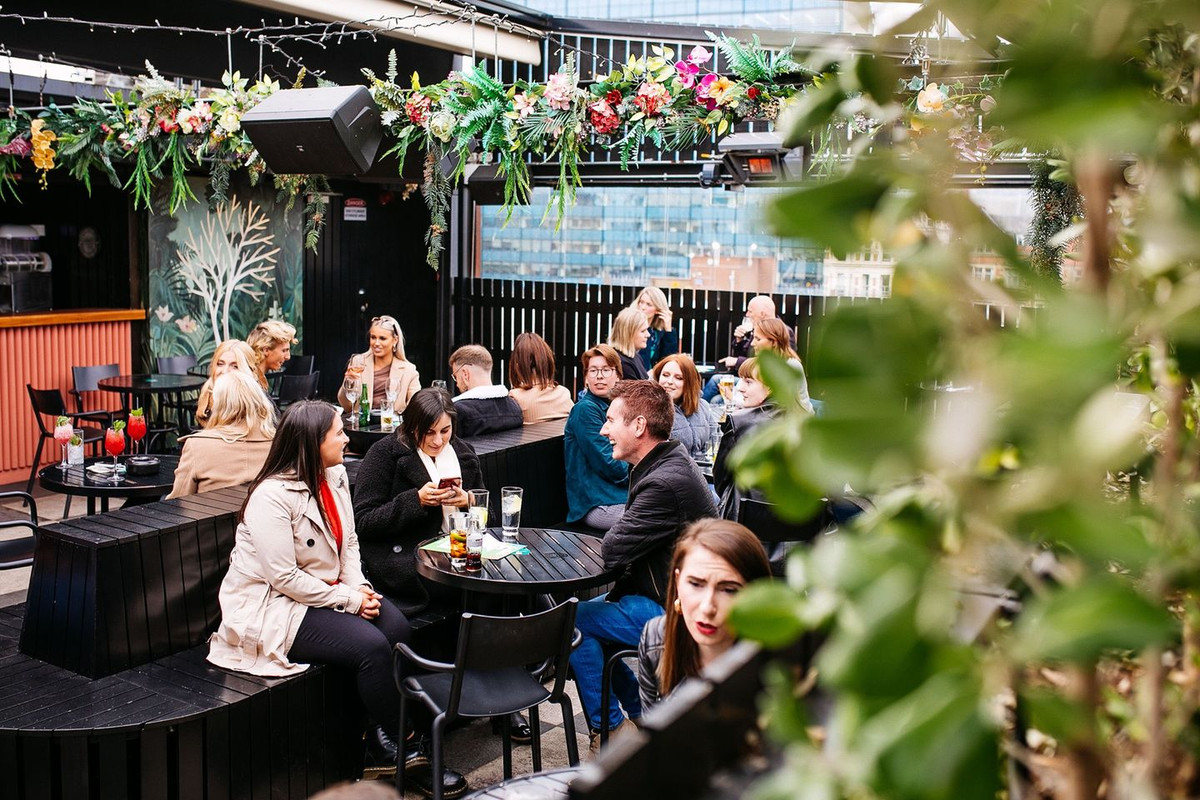 Photo: Babel Belfast on Facebook
Where: 70-74 Ann Street, Belfast BT1 4QG
We saved this one until the end to end our Belfast rooftop bars list on a high. Babel is not only of the best rooftop bars in Belfast, but one of the best in Europe, according to Big 7 Travel. Sadly, the rooftop bar is closed at the moment, but it's due to reopen on Thursday 4th August 2022. But that means when you do visit, it'll be all lovely and done up for the summer. Expect DJs, pizza, and panoramic views across Belfast.
---
And those are the best rooftop bars in Belfast! Perfect for when the sun decides to pop back out, these Belfast rooftop bars have just about everything you could want, making them the best hangout spot for you and your pals this summer. Just order a pint or cocktail and watch your stress melt away.
---
---
Check out our What's On Guide to discover even more rowdy raves and sweaty gigs taking place over the coming weeks and months. For festivals, lifestyle events and more, head on over to our Things To Do page or be inspired by the event selections on our Inspire Me page.


Header: Babel Belfast on Facebook