In the latest easing of Coronavirus lockdown restrictions, Prime Minster Boris Johnson today announced that pubs, bars and restaurants that adhere to safety guidelines would be allowed to reopen from July 4th, along with hairdressers, hotels, cinemas, museums and art galleries.
Johnson also announced the relaxation of the two-metre social distancing rule to 'one-metre plus' with 'mitigations to reduce the risk of transmission'.
However, in a statement to the Commons, he said 'close proximity' venues including nightclubs, indoor gyms and swimming pools "will need to remain closed for now".
Johnson failed to layout a timetable for the return of live music venues, though 'theatres and concert halls' will be permitted to reopen 'without live performances'.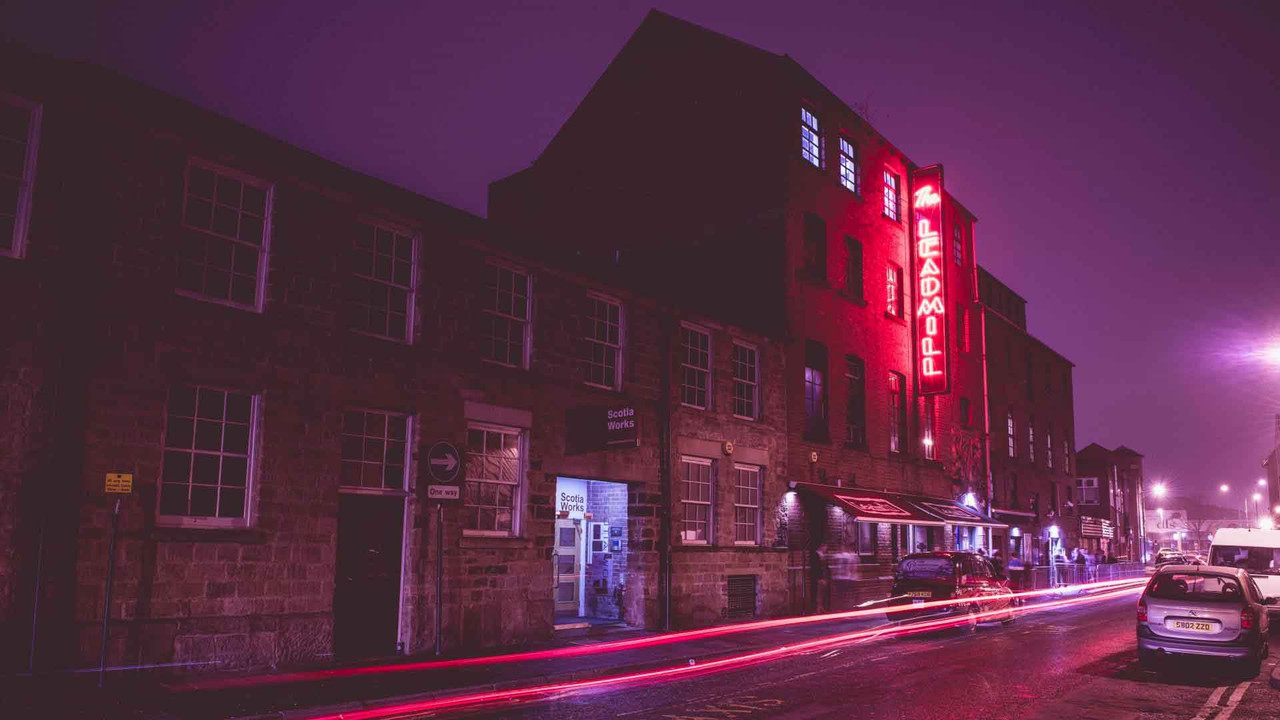 The Leadmill, Sheffield
UK Music's acting CEO Tom Kiehl said the music industry - which generates £5.2 billion a year for the UK economy and sustains 190,000 jobs - was being treated like a "forgotten relative".
"There is a real risk that music will be left swinging in the wind unless the Government moves quickly to agree a detailed plan with the sector to reopen," he said.
"We cannot afford for music which is so culturally, socially and economically important to be treated like some kind of forgotten relative while so many other sectors are being given a blueprint for them to emerge from lockdown.
Johnson's announcement comes as the Music Venue Trust calls on government for a cash injection of £50m to prevent mass closures of music venues. The trust, which represents hundreds of grassroots venues, has so far raised £2m through its #saveourvenues campaign.
MVT CEO Mark Davyd said: "We need our government to step up, we need them to do it now."
The easing of lockdown restrictions comes after a new Skiddle survey found that 75% of people are ready to attend socially-distanced live music events.
We surveyed over 200,000 customers to find out how keen people really are to get back out into the UK's live music venues, concert arenas and festival fields once lockdown is lifted.
Over 65% of respondents said that they are planning to attend live music events within one month of lockdown lifting. Within that group, over 42% said they are willing to attend live music events 'straight away'.
You can see the full findings of Skiddle's Live Music Post Lockdown survey here.